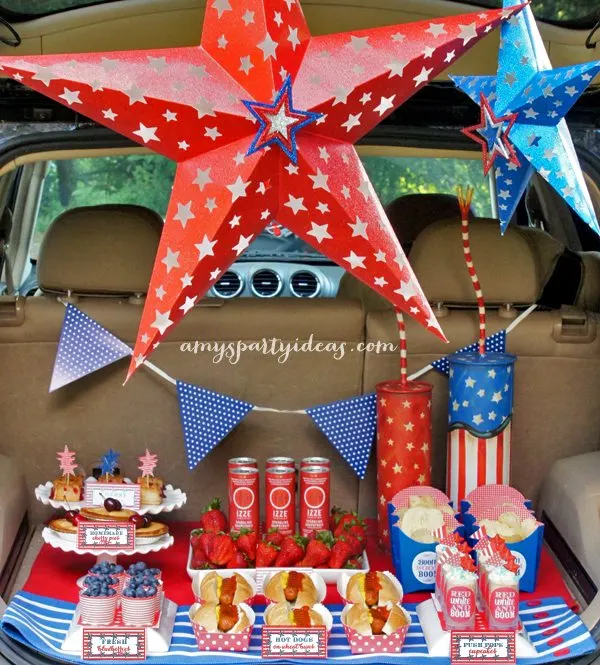 Today I am pleased to be sharing a fantastic idea from Amy's Party Ideas…a 4th of July tailgating party. What a great idea! If you don't want to fight the crowds but still enjoy the fireworks this is the perfect solution for you.
Amy is a party stylist and editor of Amy's Party Ideas. She is a mother of a sweet boy, a licensed interior designer, and now a party guru. As with many of us her passion for parties started with one for her son. She chose a pirate theme for his 3rd birthday and went all out. Her son's reaction, "Mommy, can we do it again tomorrow?" was the icing on the cake and she knew she was hooked! When you see the pictures below you will know that was the right choice…you want to hire her to put together a tailgate party for you don't you?! Lucky for us she is going to tell us how she did it.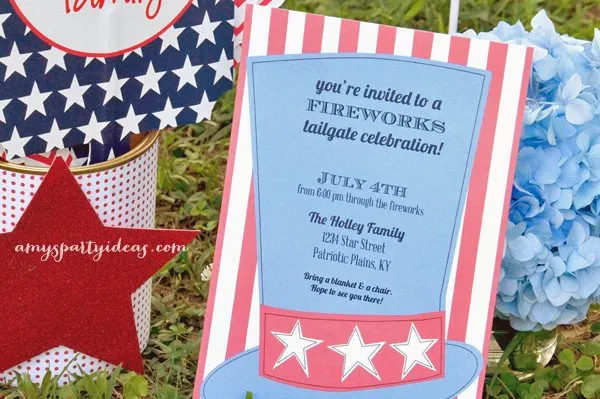 Amy says, "When thinking about a tailgate, you want food that's easy to transport & will be good hot or cold. So we kept our menu simple with hot dogs served in colorful baking trays, chips served in
French Fry boxes
, fresh fruit served in the
most charming baking cups
, cupcake pushpops, mini cherry pies & cherry strudels.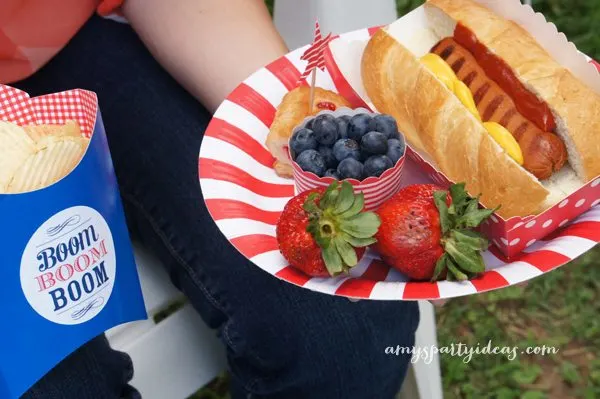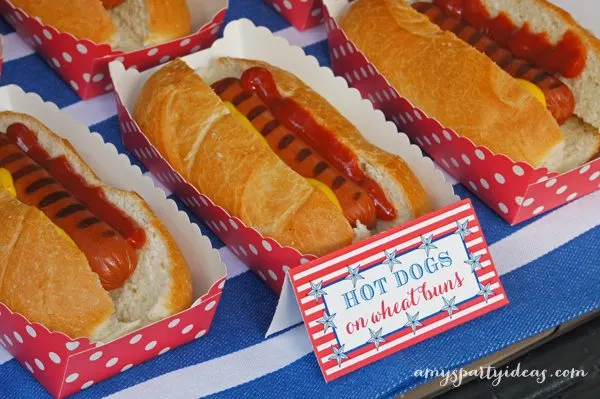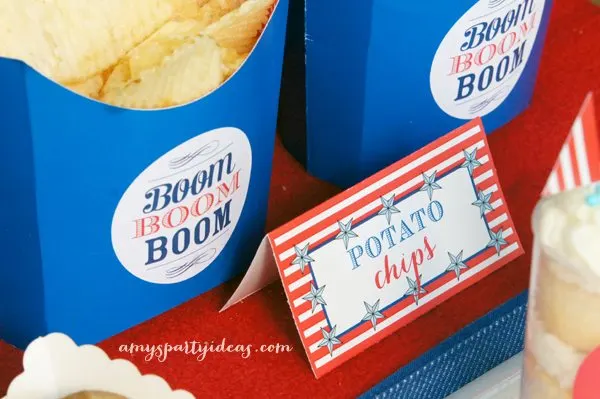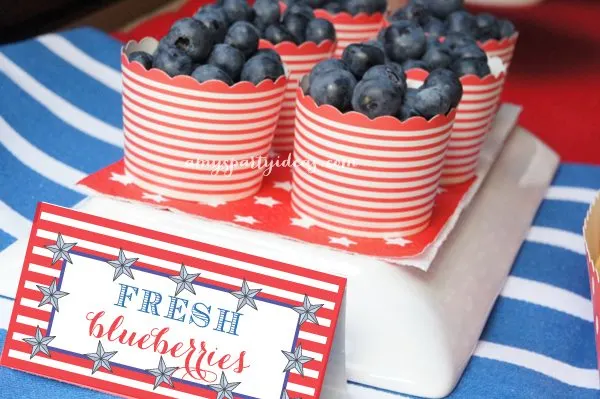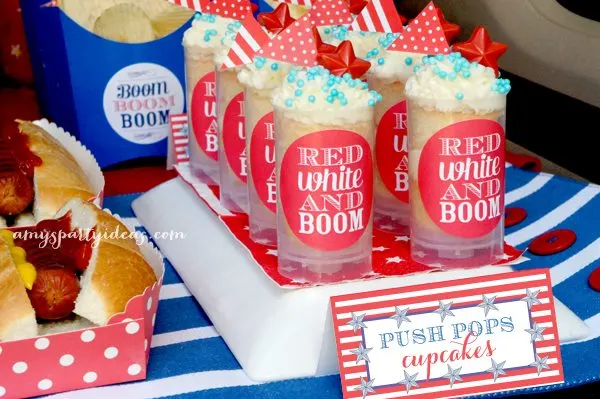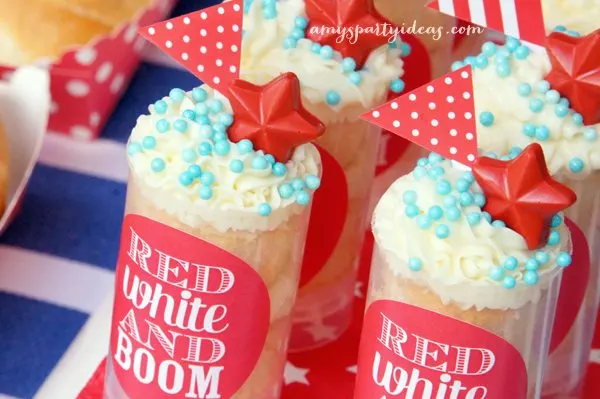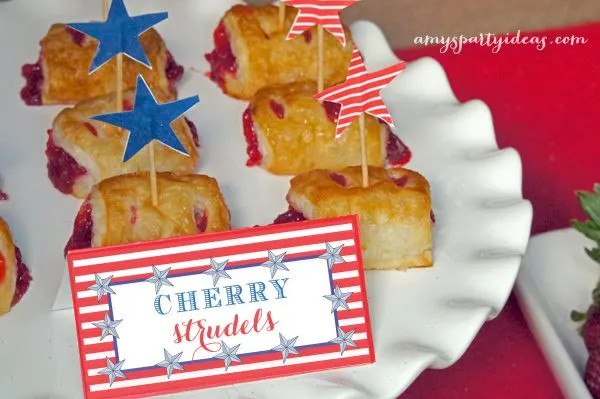 We also had a great pasta salad served up in the

cutest casserole container

you have ever seen!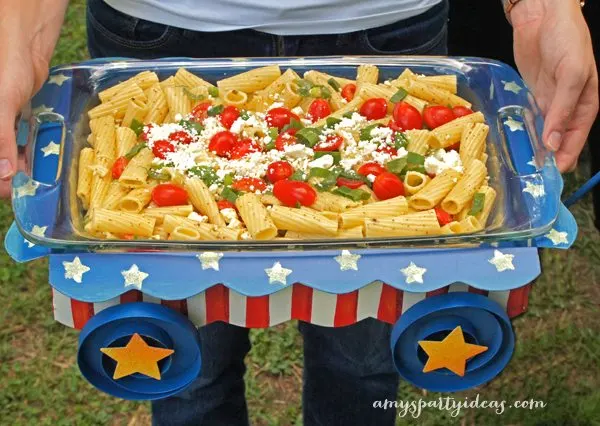 And I love
IZZE
drinks! Their packaging is the perfect color for our
patriotic party
!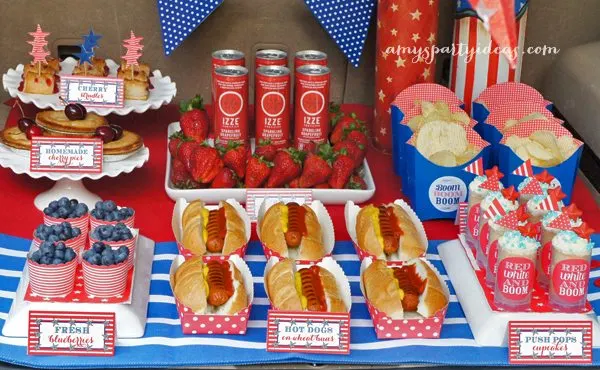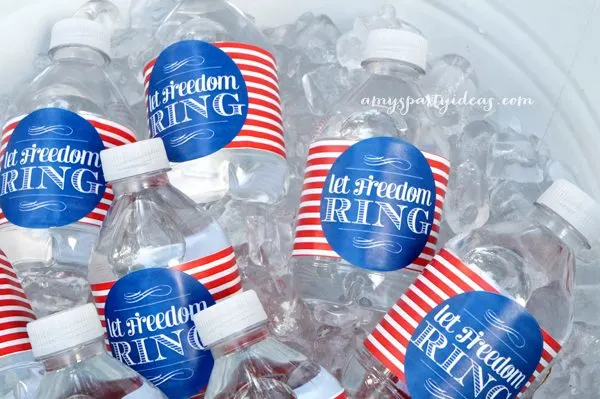 Fun favors for our guests were red striped
paper favor bags
filled with blue
gumballs
. We added a personalized
sparkler
on each bag so everyone would know which one belonged to them! So fun and easy to do!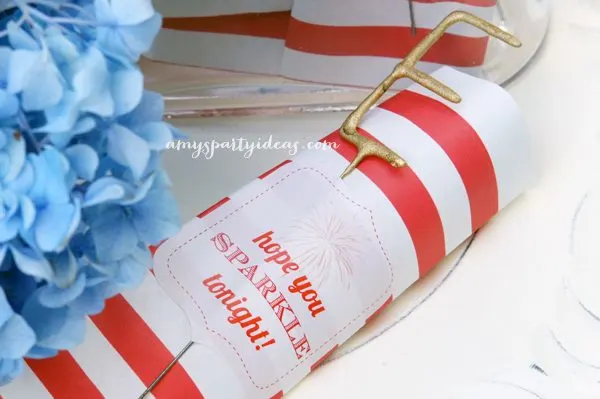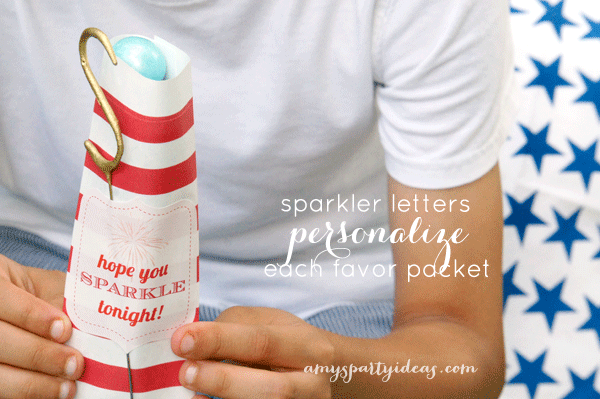 One of my all time favorite details for this tailgate are the
personalized hand held fans
! They are actually offered in a
variety of patterns
and would be perfect for any summer birthday party or event but I just fell in love with the stars & chevron stripe patterns. They are very sturdy and well made and can be used year after year…well worth the investment.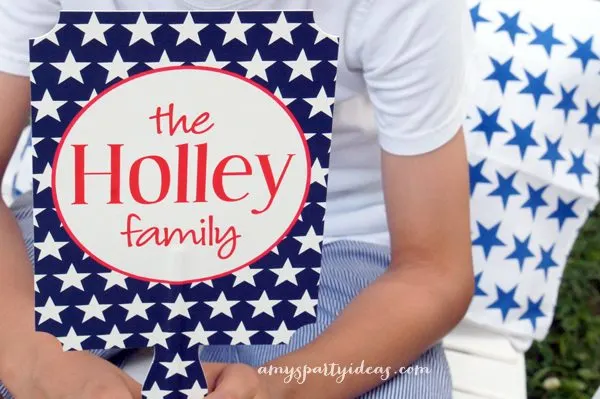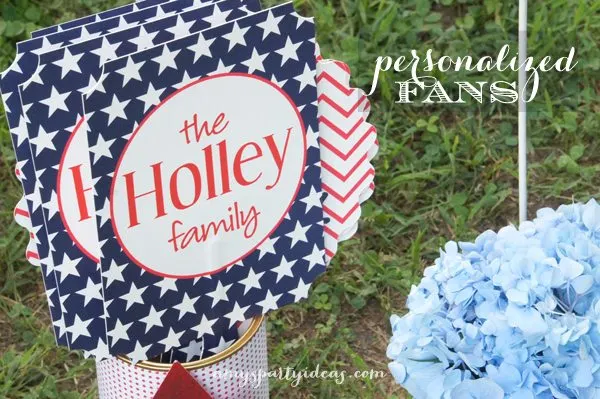 Bring a couple of chairs along & small pillows to make it extra comfy. Add some drink holders that just stake in the ground and you have a great place to relax, enjoy some good food, friends, & fireworks this holiday!"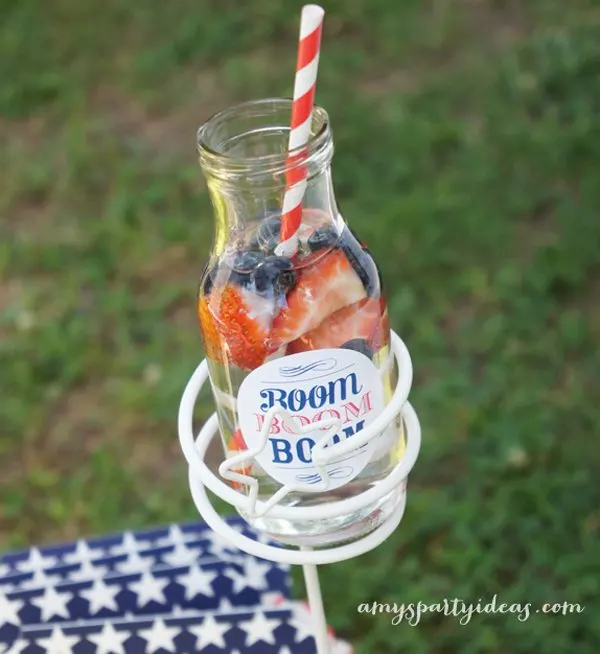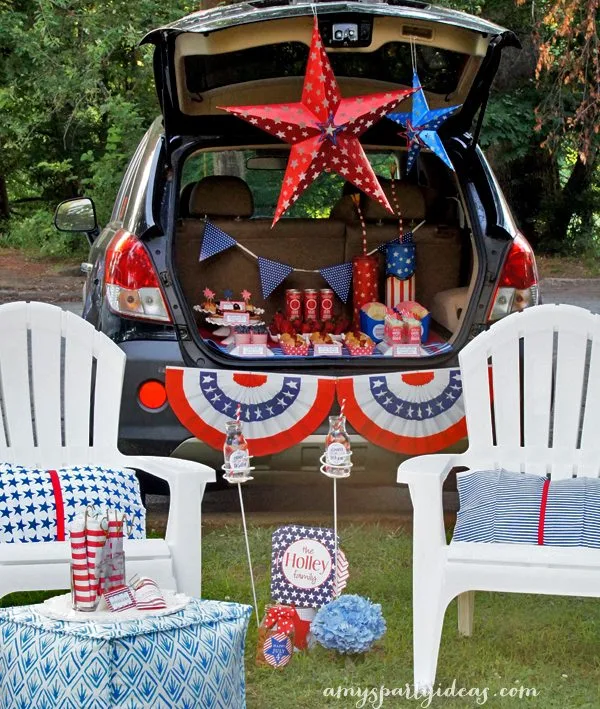 Thank you so much for sharing today, Amy! We might just have to try this out this Thursday!

If you would like to get in touch with Amy you can find her at [email protected], Facebook, or her website.

Happy 4th of July!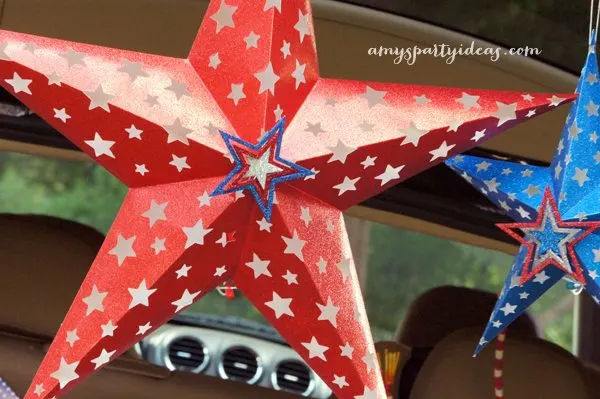 SOURCES: STYLING & DESIGN: AMY OF AMYS PARTY IDEAS | PATRIOTIC PARTY DECOR: SWOOZIE'S | CASSEROLE CONTAINER: SWOOZIE'S | SPARKLER FAVORS (LETTER SPARKLERS, STRIPE PAPER FAVOR BAGS): SWOOZIE'S | BLUE & WHITE OTTOMAN: TARGET | WHITE ADIRONDACK CHAIRS: LOWES | STAKE DRINK HOLDERS: SWOOZIE'S | BLUE STRIPED RUNNER: SWOOZIE'S |