This perfectly Pink Party Punch is so delicious and pretty! It's the perfect punch to serve at tea parties, baby showers, bridal showers, and birthday parties. Want to make it extra sparkly? Add some champagne!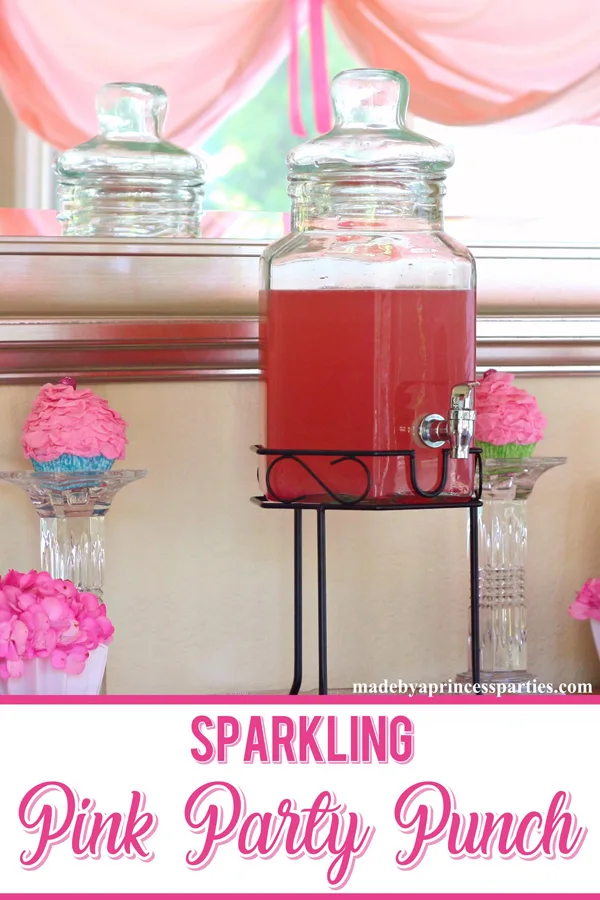 Looking for that perfect all around great party drink? You've found it! This Sparkling Pink Party Punch Recipe is light and refreshing and perfect for any occasion. I've made this for birthday parties, garden parties, bridal showers, baby showers, BBQs, and no reason at all. It is my easy go to punch and I think you're going to love it.
*this post contains affiliate links
Sparkling Pink Party Punch
I served this at my daughter's Sweet Shoppe 1st birthday party and everyone loved it. Friends who had it before were happy to see it on the table and friends who had not tried it were instantly hooked. It's a really good party staple and a very refreshing drink option.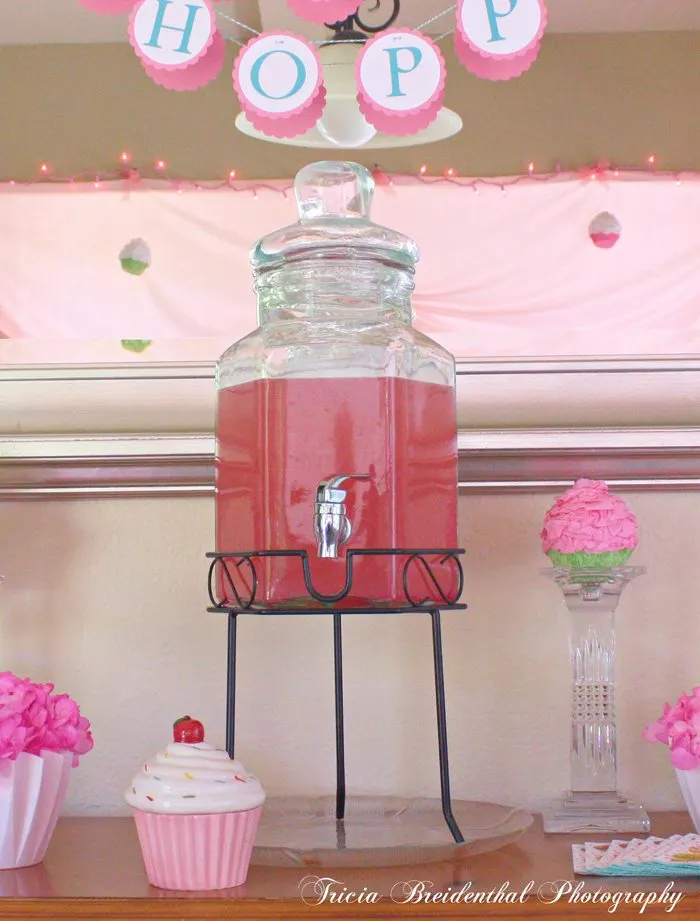 Ingredients for Sparkling Pink Punch
This is by far my most requested pink punch recipe. All you need is frozen pink lemonade concentrate, white cranberry juice cocktail, and club soda liter bottles. I also like to add mint sprigs for garnish.
If you would like a sweeter flavor you can substitute ginger ale for club soda. We already had so many sweet things I thought it would be best to keep this refreshing and not too sweet.
Make adjustments as necessary based on the amount of people you are hosting, what other drinks you are offering, and the size of your drink dispenser or punch bowl. You should be able to get about 24 cups from this recipe.
Pink Party Punch Variations
Another thing I love to do with this pink party punch is add some raspberry sherbet. I do advise using a punch bowl instead of a drink dispenser as the sherbet tends to clog the spout.
I had a reader ask me if she could substitute orange juice or pineapple juice for the white cranberry juice cocktail. The answer is yes but it will alter the color of your punch.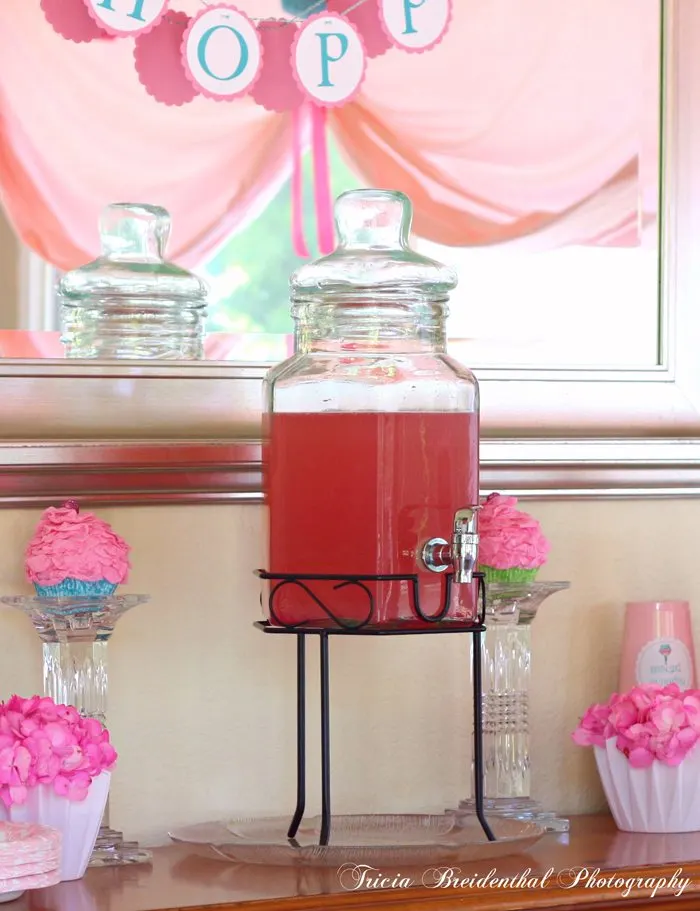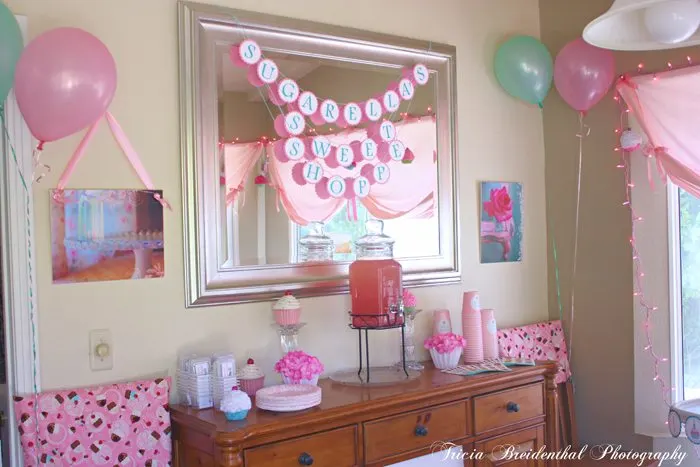 Party Tip: Instead of a bag of ice prepare some festive blocks of ice in clean plastic containers. Fill with water, add lemon slices, fresh raspberries, strawberries, mint sprigs, limes, whatever you like and freeze. It looks really nice and takes longer to melt than ice cubes.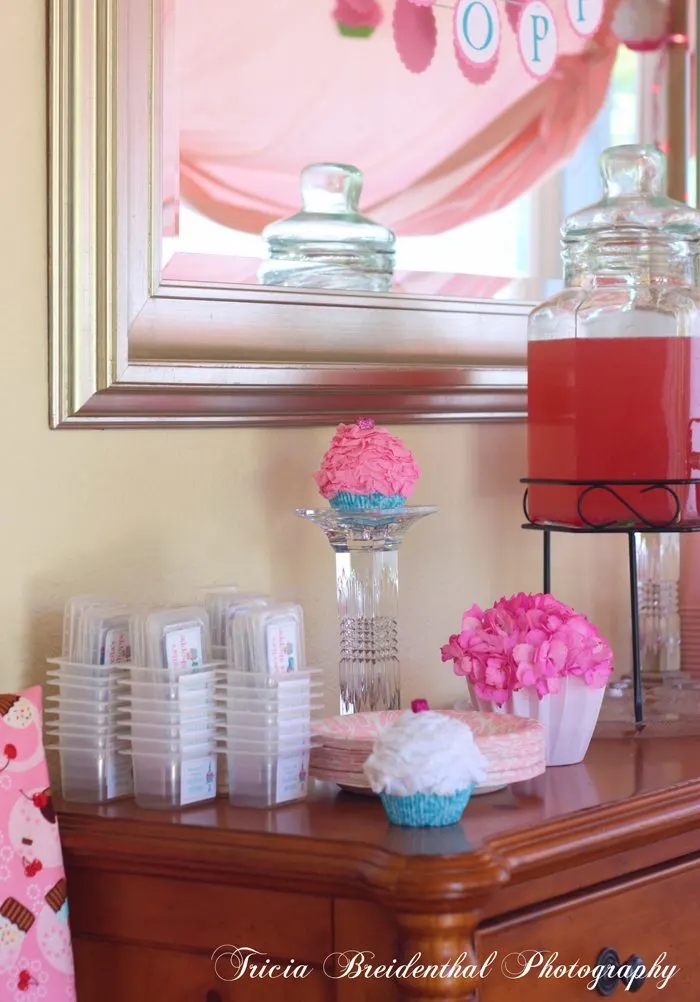 Baby Shower Punch
A really cute thing a reader told me she did was add some pink rubber ducks to float along the top of the punch in the punch bowl. If any of you have done this I would love to see a picture!
If you are looking for an alcoholic sparkling punch version I have that here for you too. Just replace the club soda with Champagne or sparkling wine and add a little orange liqueur and you're ready to party!