Make your own Creme Brulee Latte anytime you want with my Starbucks Copycat Creme Brulee Latte Recipe!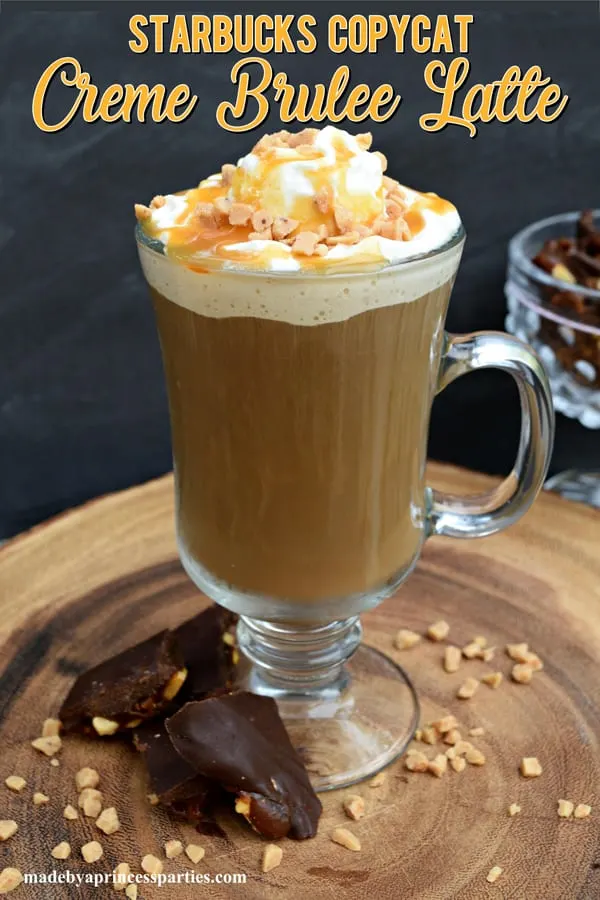 One of my favorite coffee drinks at Starbucks is the Creme Brulee Latte. Unfortunately, it isn't available year round so I decided to come up with my own version that I can enjoy whenever I want and from the comfort of my own couch…or office. Today I am sharing my Copycat Creme Brulee Latte Recipe made with Torani Caramel syrup and let me tell you it is goooood! Keep reading for the recipe.
Starbucks Copycat Creme Brulee Latte Recipe
My favorite all time dessert is Creme Brulee and will try just about anything that has the words, "creme brulee" in the title. I even made Marshmallow Creme Brulee Fudge because I love it so much. When Starbucks came out with this drink years ago I was so excited. Coffee? Good. Whipped Cream. Good. Creme Brulee? Oh heck yeah! Imagine my utter shock when I went to order it a few weeks after it came out only to find that it was a seasonal drink. Noooooo! Every year I suffer the same disappointment so this year I decided to do something about it. Create my own version.
Torani to the Rescue
Torani sent me some syrups to play around with and I knew once I saw the Classic Caramel it was going to be just what I needed to complete this recipe. After several different trials I think I finally came up with my perfect Copycat Creme Brulee Latte Recipe. I didn't forget those crunchie little bits of candy on top either, I mean, those are the best part! I found that tiny toffee bits make this recipe complete.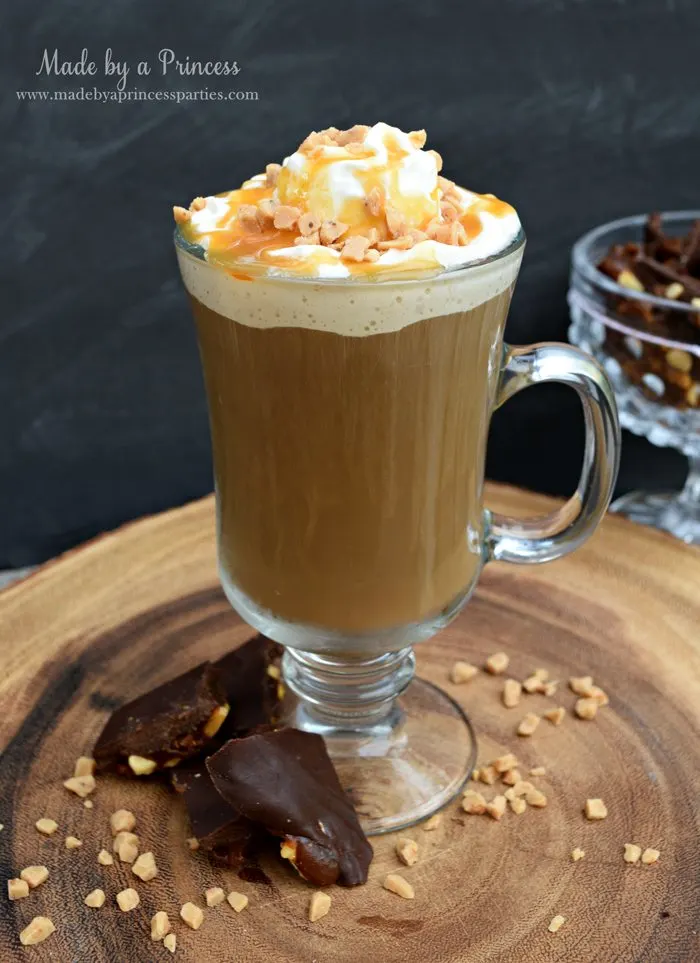 Don't those toffee bits look yummy?!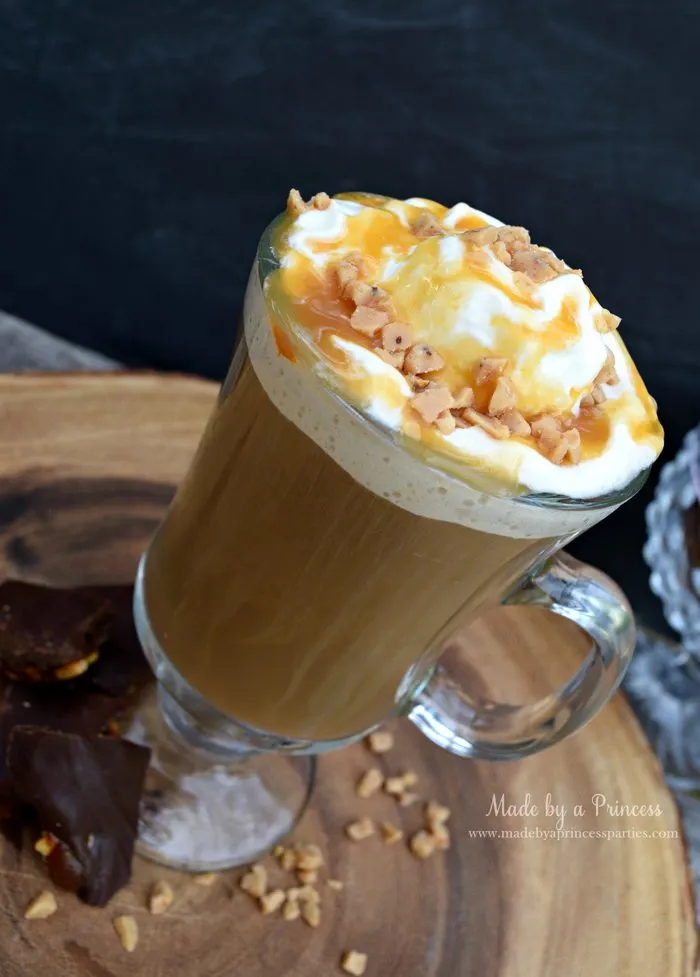 Gooey caramel sauce…yes please!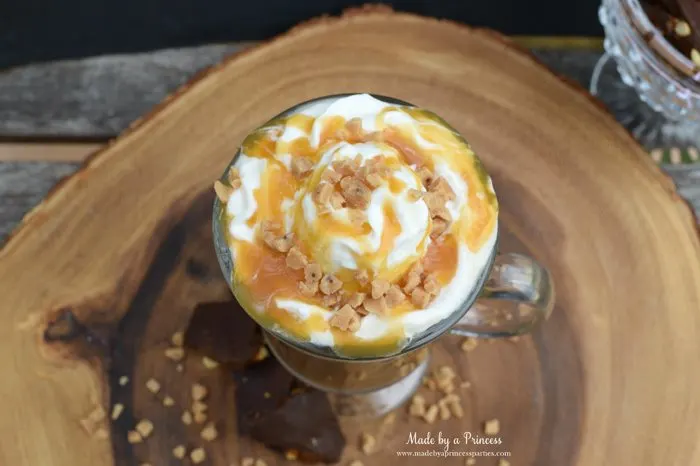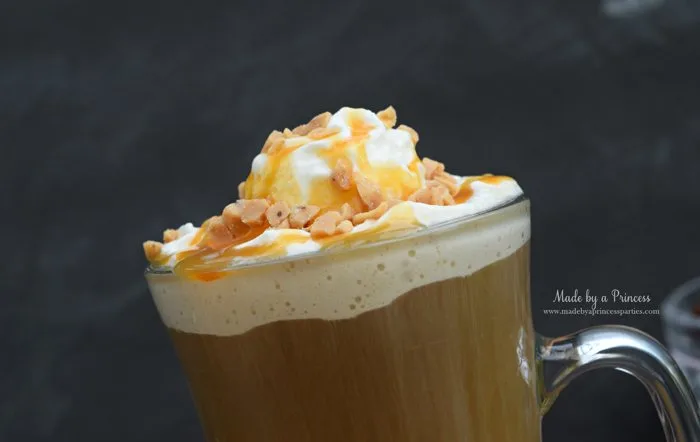 I made homemade dark chocolate English toffee last week…so good with this coffee concoction…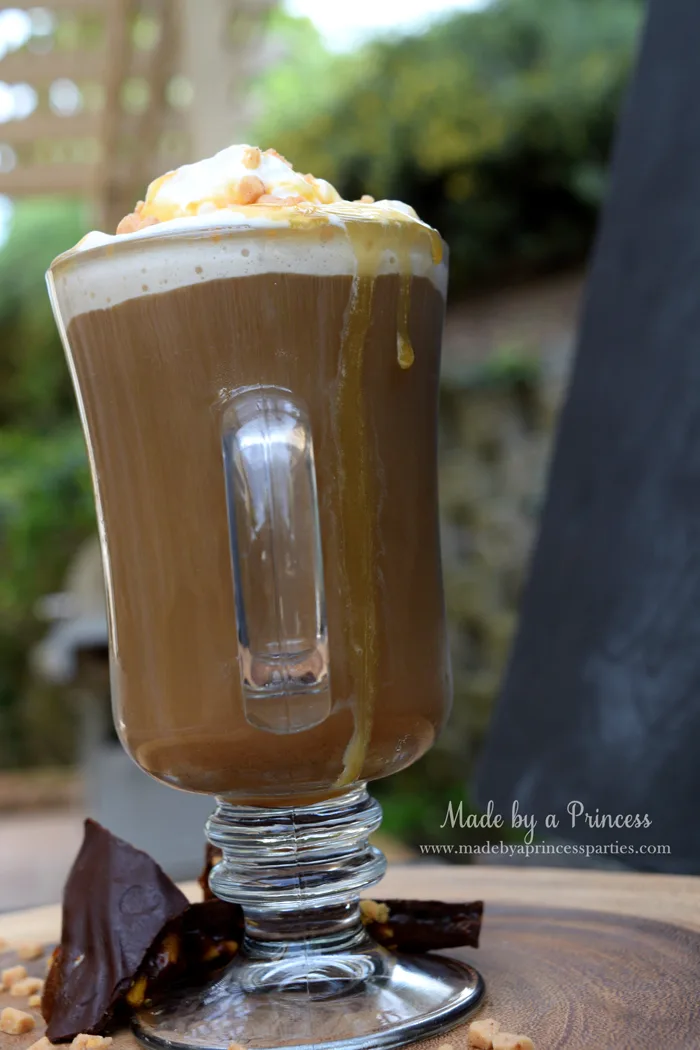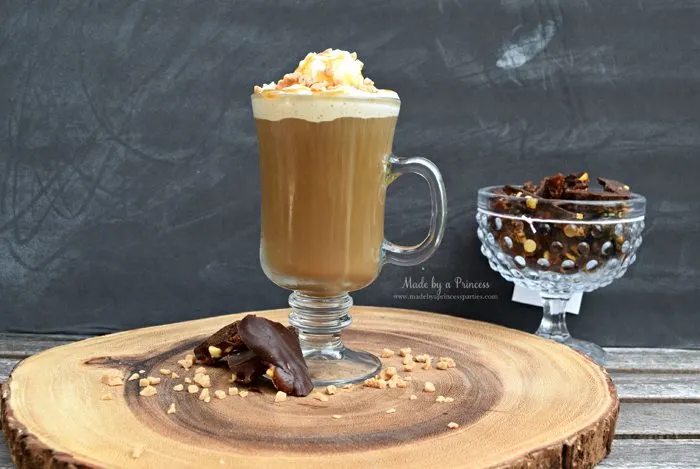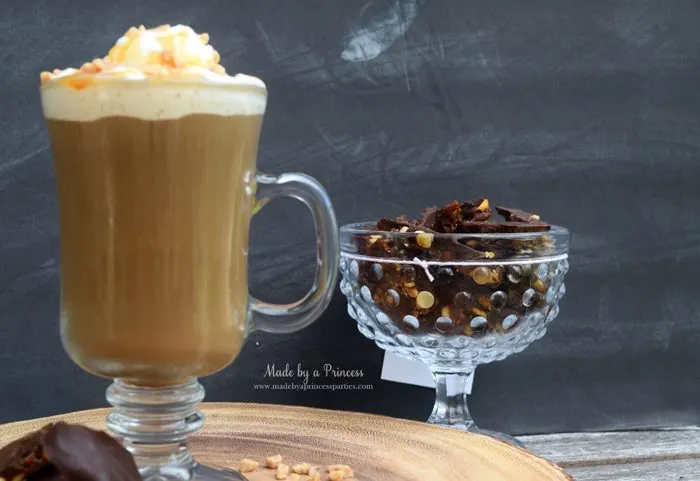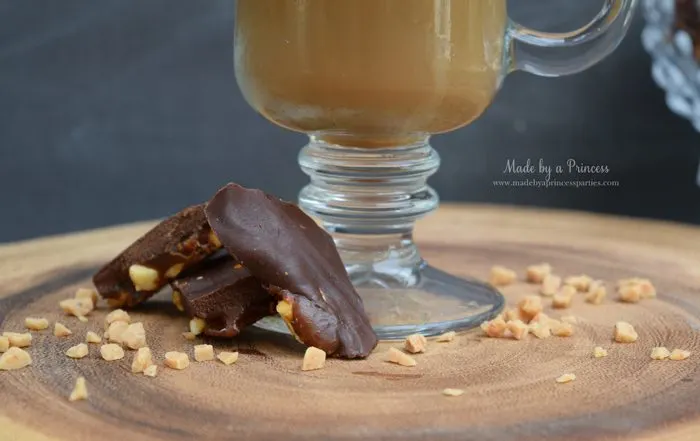 Don't forget to check out my
Dark Chocolate English Toffee recipe
featured above: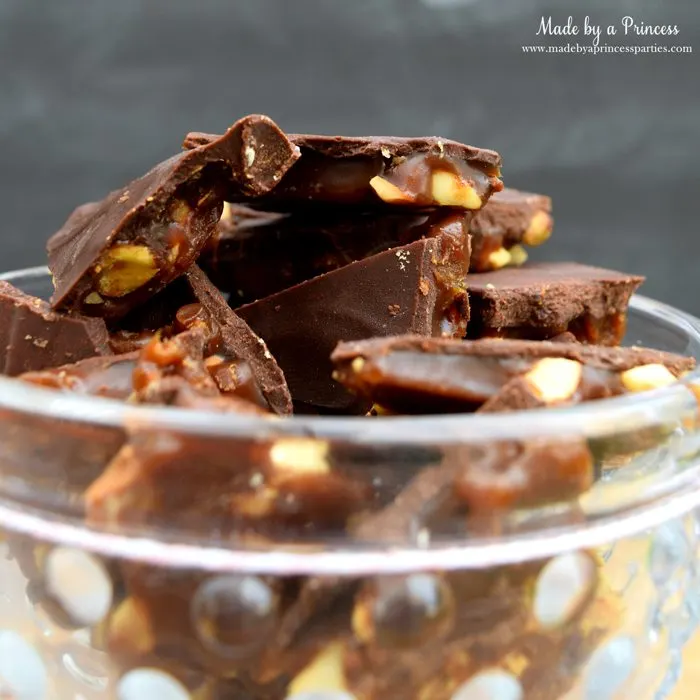 I hope you enjoy my Starbucks Copycat Creme Brulee Latte Recipe! No need to wait or spend $$$ on that drink anymore!