Rich, decadent, and delicious dark chocolate English Toffee is just what the doctor ordered!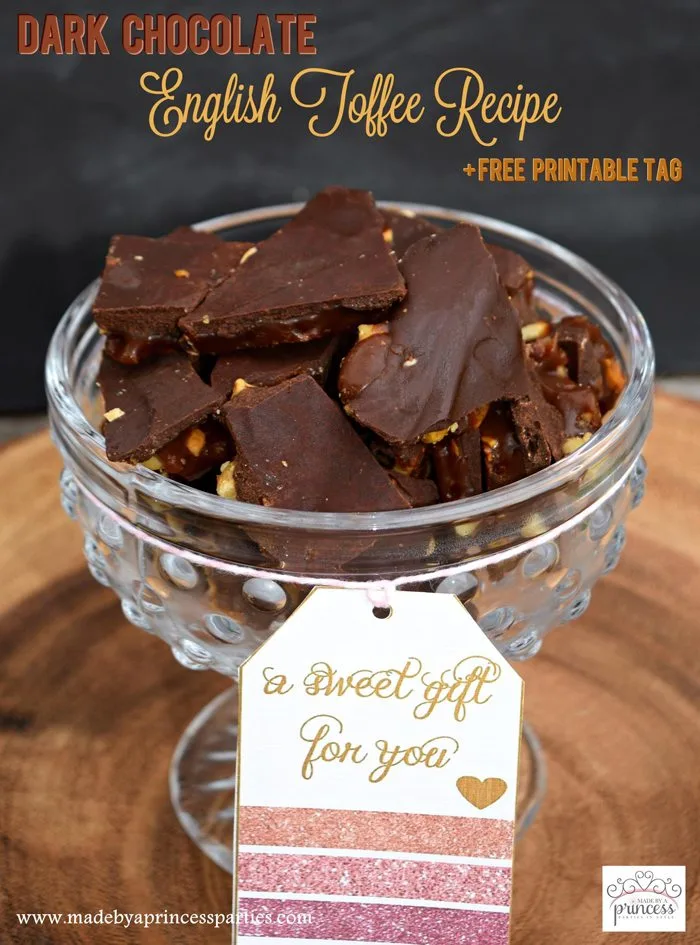 January 8th was National English Toffee Day and while I did celebrate this sweet day with my family I neglected to get the recipe up in time. You won't want to wait til the next National English Toffee day to enjoy this yummy treat! Keep reading for my rich and decadent Dark Chocolate English Toffee Recipe made with macadamia nuts and pistachios.
Dark Chocolate English Toffee Recipe
There are a lot of treats I can resist. Cookies, ice cream, even cake pops but one of the sweets I can never turn down is English Toffee. If it's dark chocolate English toffee…even harder to resist! I don't know exactly what it is but the combination of chocolate, caramel, and nuts just does it for me. I ended up using dark chocolate because that is what I had in my cabinet and I went with macadamia nuts and pistachios because I had exactly enough for one cup. Leftovers sure come in handy!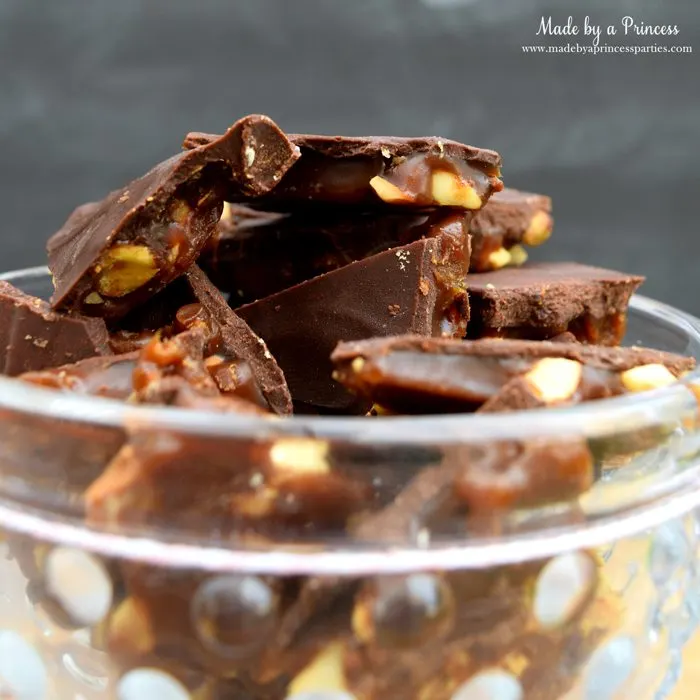 Start by toasting the nuts in a non-stick pan for about 3 minutes and then spread evenly on a greased cookie sheet.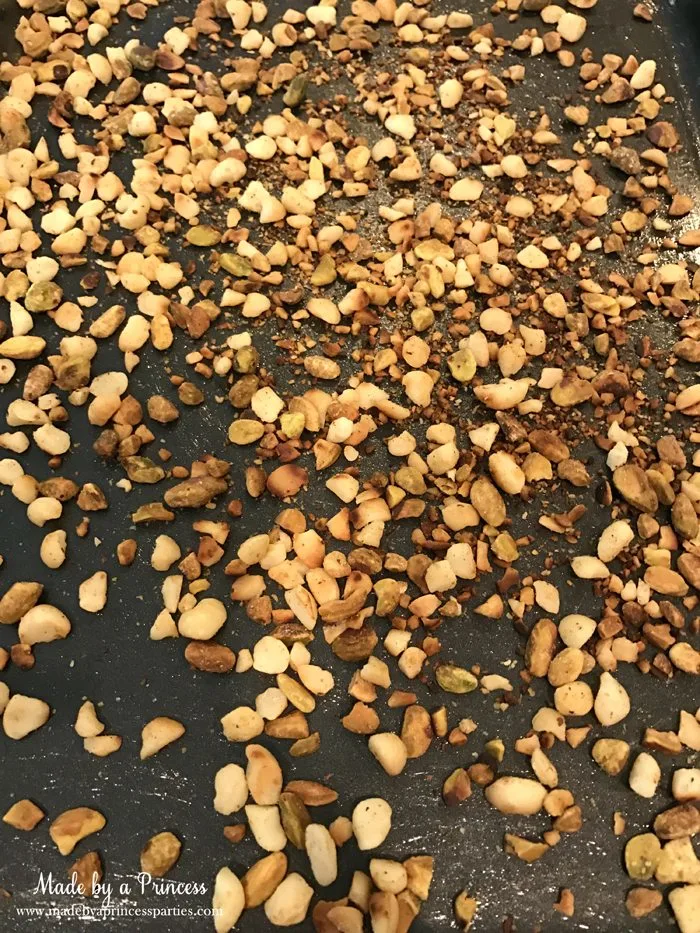 Next, place butter, sugar, vanilla, and salt in a medium saucepan over medium heat. Stir constantly until butter is melted and then bring to a rolling boil. Use a wooden spoon if you have one. Continue cooking and stirring until the mixture turns a dark golden brown and reaches the "crack" stage. This should take about 8 minutes. I highly recommend using a candy thermometer and cook and stir until sugar reaches 310 degrees. Do not walk away from the pot and don't let it go over 310F degrees.
Immediately pour candy over nuts on the cookie sheet and spread it flat with a spatula. Work quickly because the candy will start to set.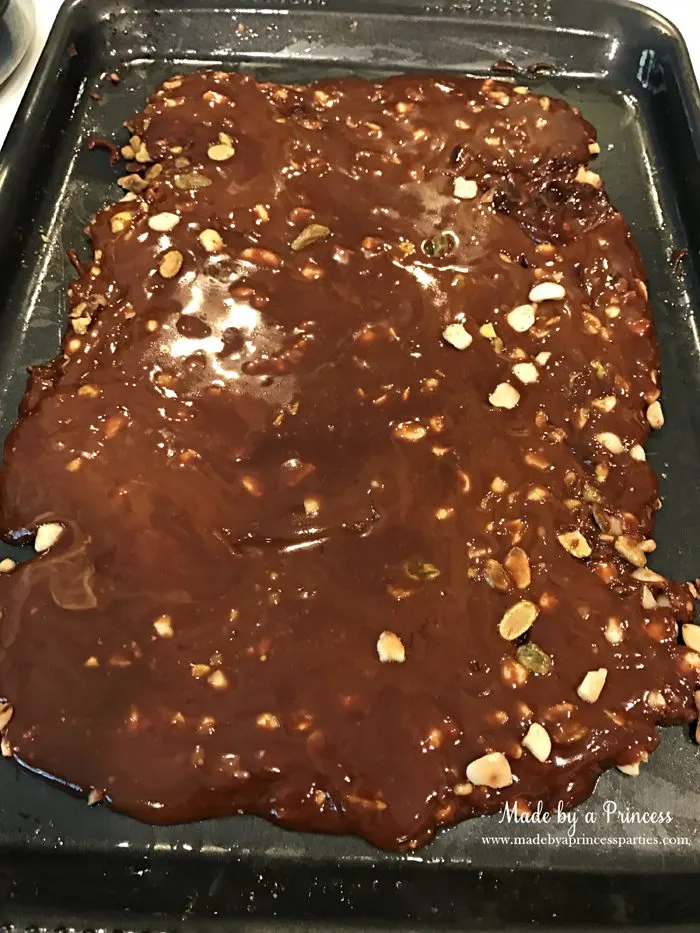 Sprinkle chocolate chips evenly over hot candy. When the chocolate begins to melt spread until smooth.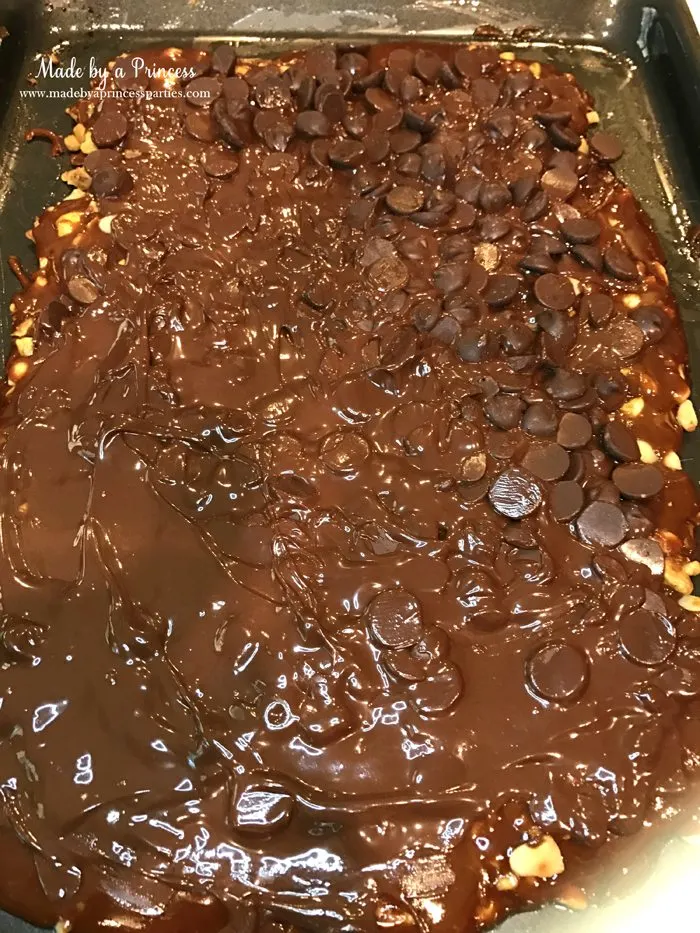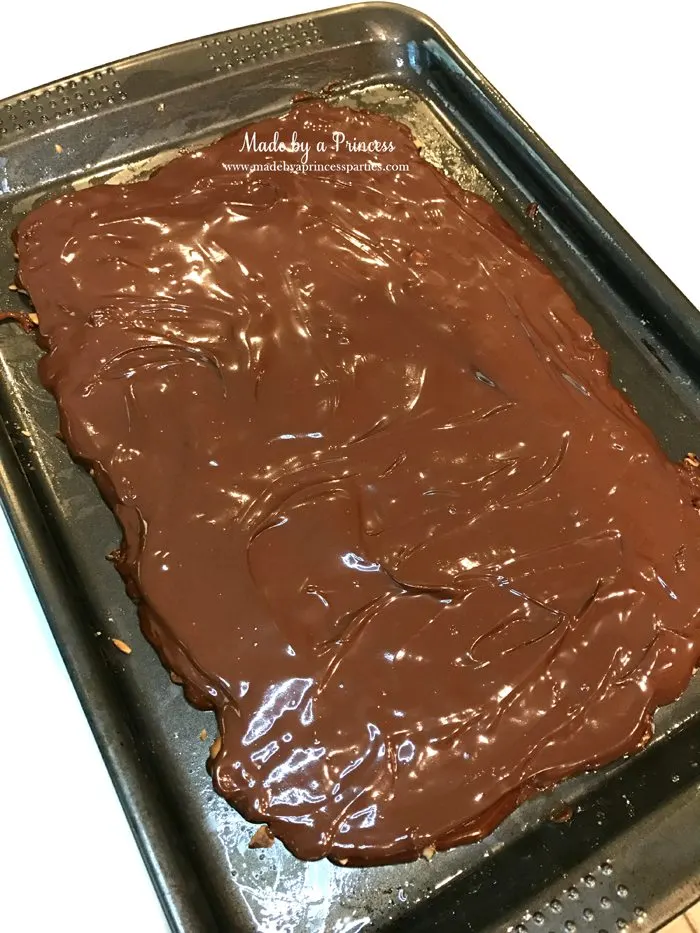 Set aside and let cool. I placed my sheet in the refrigerator.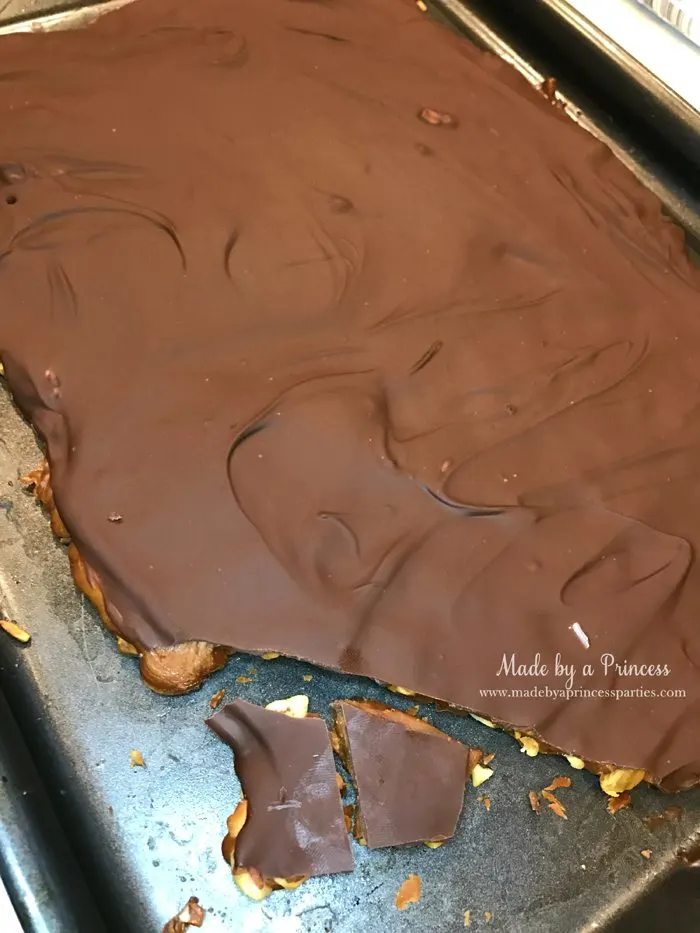 Place sheet in the refrigerator. Once completely cooled and hardened, break into pieces. Store in an air tight container (not in the refrigerator).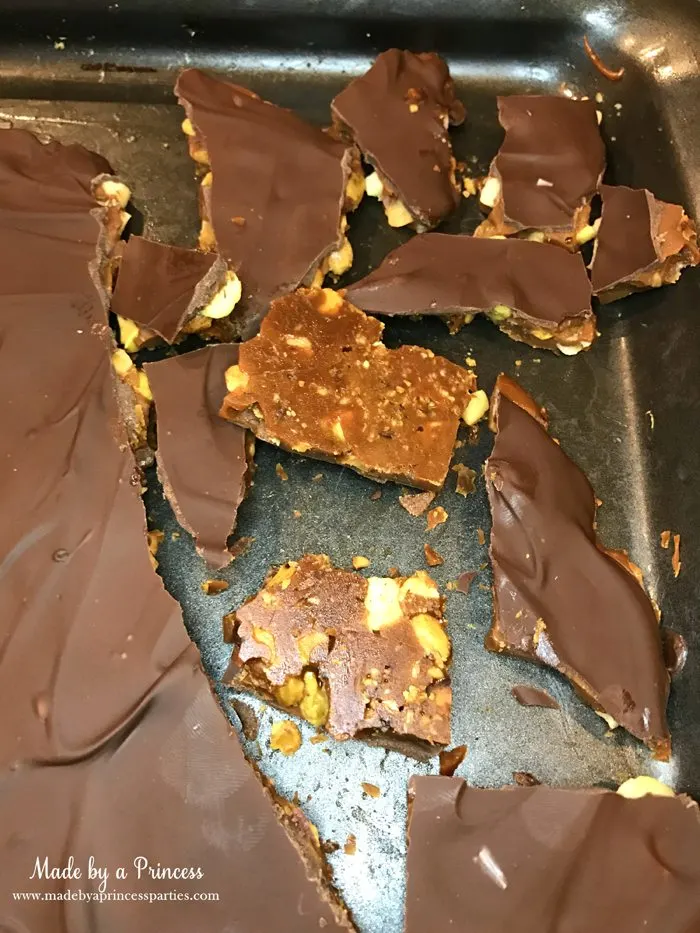 I gave some of this toffee to friends for Valentine's Day and attached this cute tag. You can download the tag and use it for any occasion.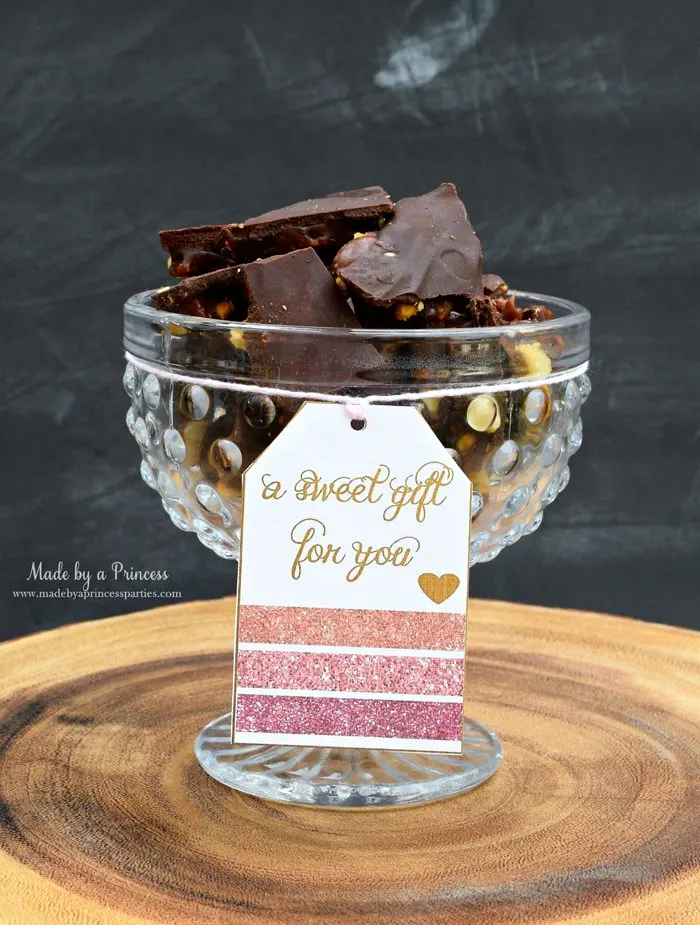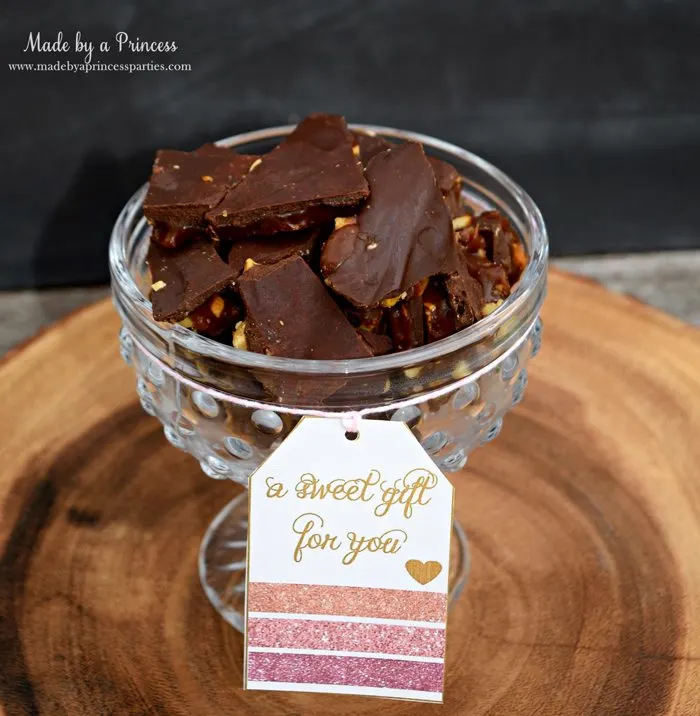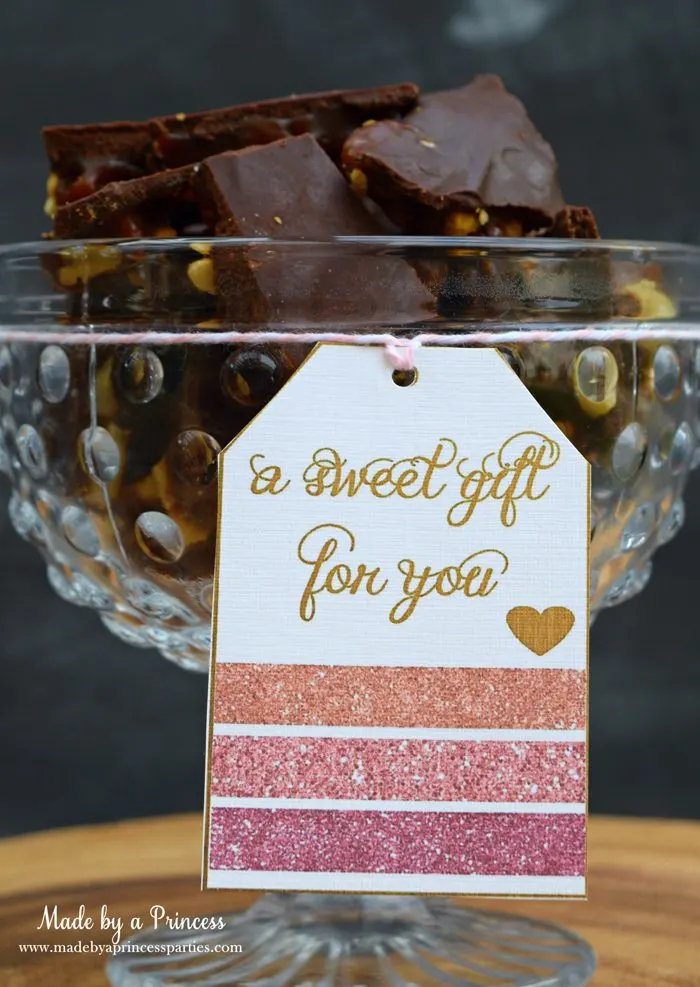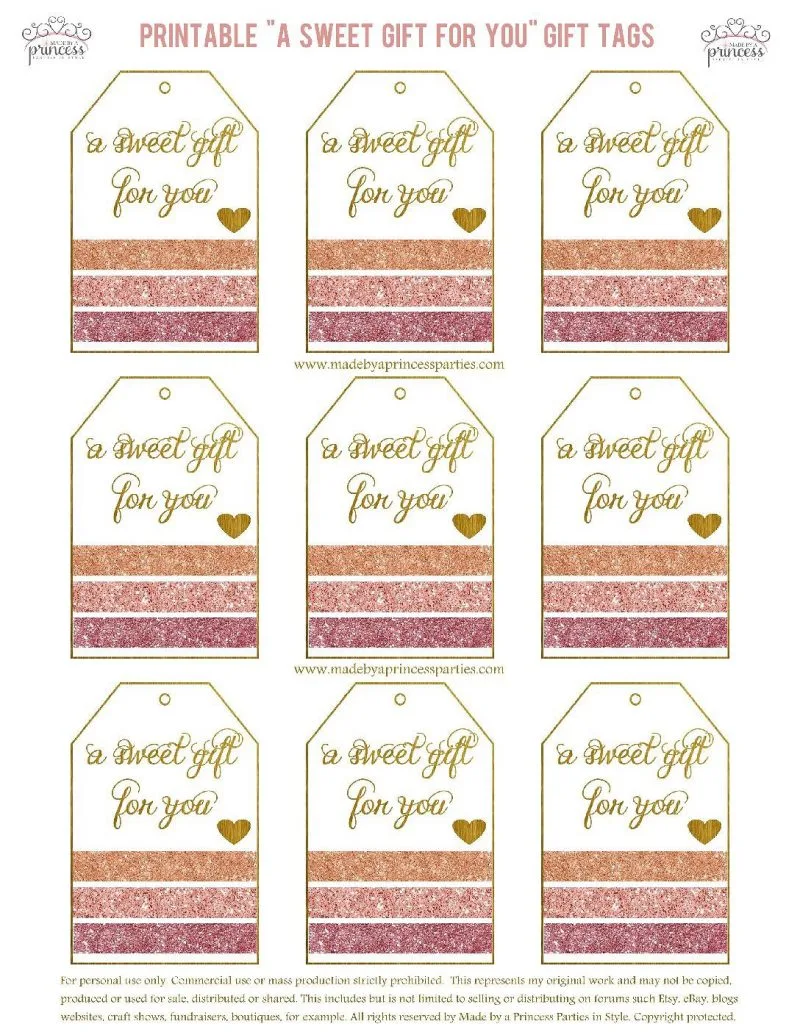 Don't forget to pair it with my Copycat Creme Brulee coffee drink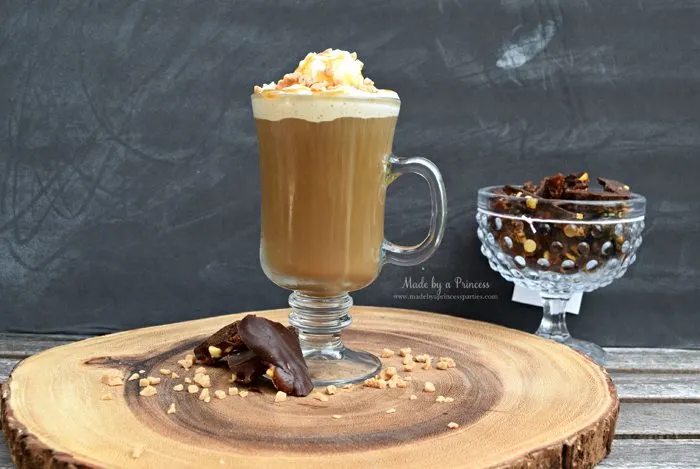 I hope you enjoyed my Dark Chocolate English Toffee Recipe. I'd love to hear what you think!