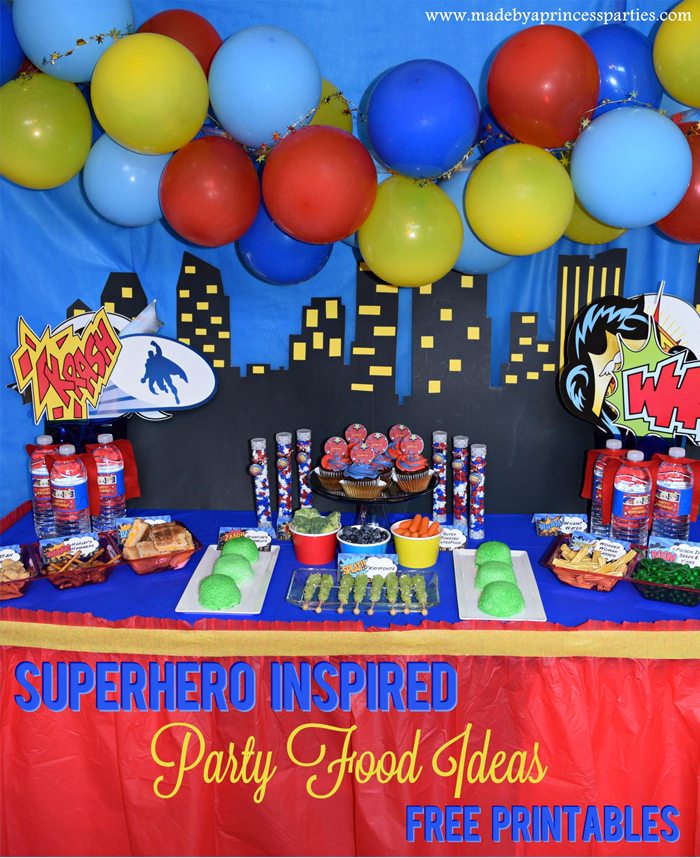 Superhero parties are timeless. I remember going to Superhero parties when I was a kid. I am a sucker for themed food so today I am sharing some fun food ideas you can incorporate into your next party. I am also including a set of Superhero Inspired Party Food Ideas FREE Printables for you to use at your own party!
It's easy to create fun food for a Superhero party because there are so many characters to choose from and so much inspiration. I created this set up for Birthday in a Box, you can find all the details on their site, and went a little crazy with the food!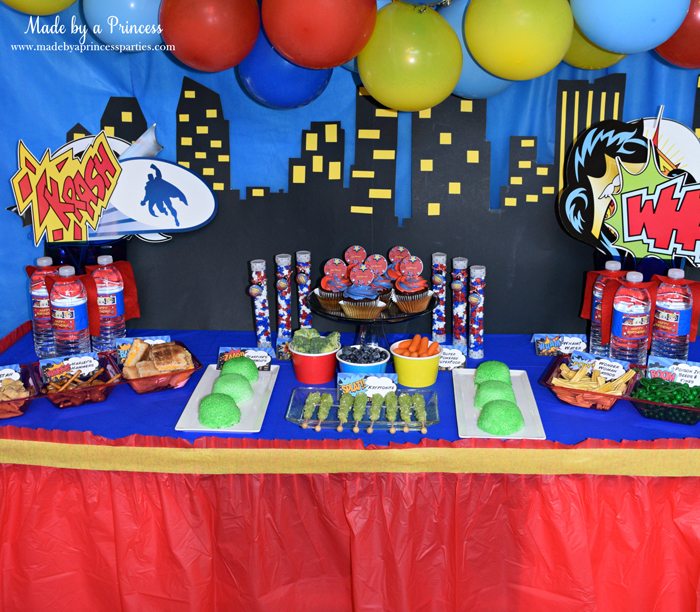 Cheetah Claws – Bugles
Harley's Hammers – soft caramels and pretzel sticks
Supergirl Grilled Cheese – grilled cheese sandwiches
Starfire's Starbolts – Snowballs sprayed with edible spray paint
Kryptonite – rock candy
Super Powered Superfood – fruits and veggies
Wonder Woman Lassos – yellow Twizzlers
Poison Ivy Seeds & Vines – Sixlets and green Twizzlers
Power Rings – ring pops
Super Strength Stars – red, white, and blue star candy
Wham! Water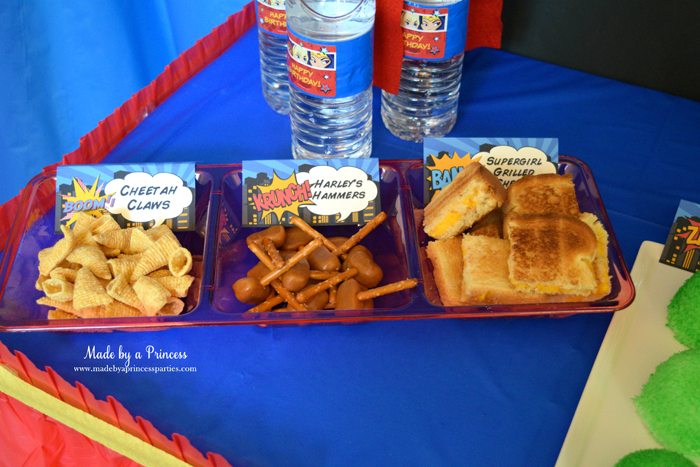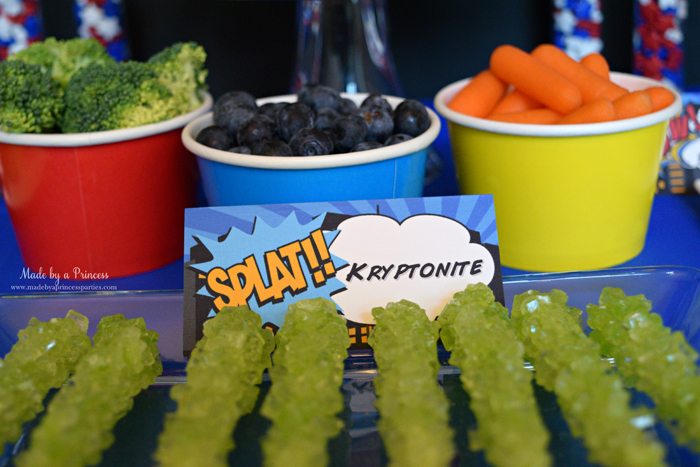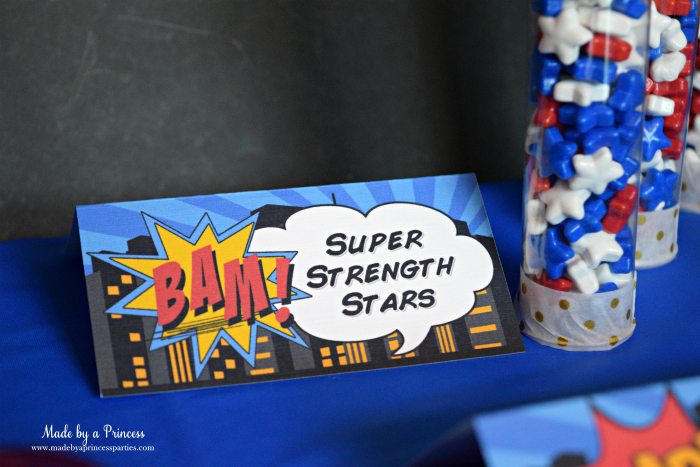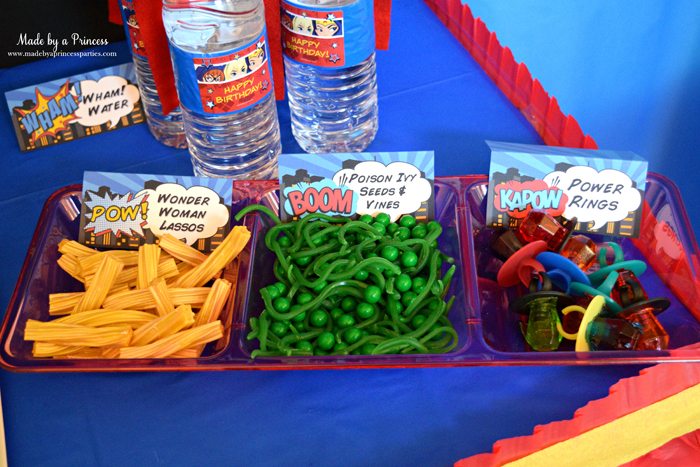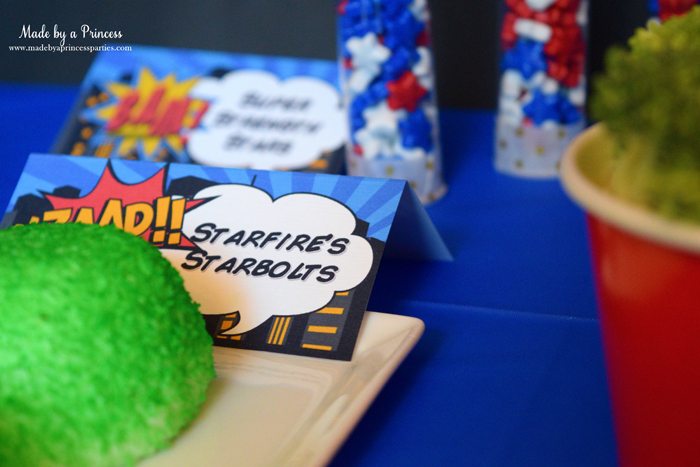 Click the links below to download the free printables.
I hope you enjoyed my Superhero Inspired Party Food Ideas Free Printables. Don't forget to check out my Superhero Water Bottle Cape Party Idea + FREE Printable template.