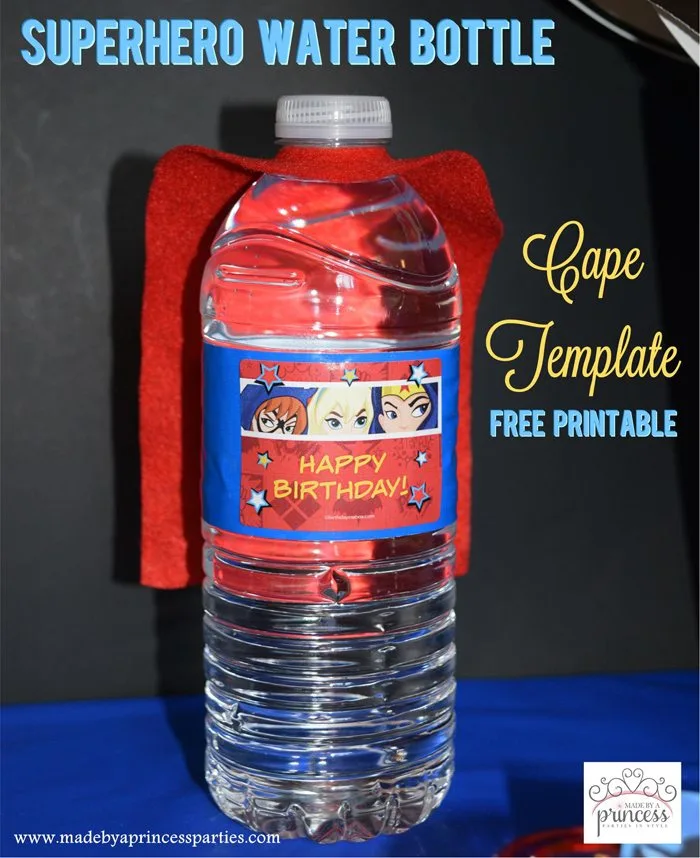 It's a bird! It's a plane! It's a water bottle with a cape?! Yes! Dressing up your water bottles is a really easy way to incorporate your theme. Keep reading to download my Superhero Water Bottle Cape Party Idea Free Printable and see how simple it is to take your water from plain to POW!
Superhero Water Bottle Tutorial
I always like to add a little something extra to water bottles for our parties. Sometimes all you need to do is wrap a strip of colored duct tape around it and you're good to go. For our DC Superhero Girls party I thought it would be cute to tie in the Supergirl theme we were going for by adding a red felt cape.
This idea would be perfect for any superhero themed party and takes very little time and is so inexpensive. I started by creating a template (find out how to download my free printable template below), then traced around the paper cape on a piece of red felt.
No Sew Mini Superhero Capes
Felt is very inexpensive and can be purchased at your local craft or fabric store. You will be able to cut two capes from one 8.5″ x 11″ sheet of felt. There is no sewing or gluing involved in this easy craft at all. Once you cut out the hole you can just place the cape right over the top of the bottle. If you really want to get fancy you can wrap blue, red, or gold washi tape around the cap.
I got these superhero labels from Birthday in a Box and wasn't sure at first how I was going to use them. After wrapping blue duct tape around the water bottle I realized that the labels would look really cute.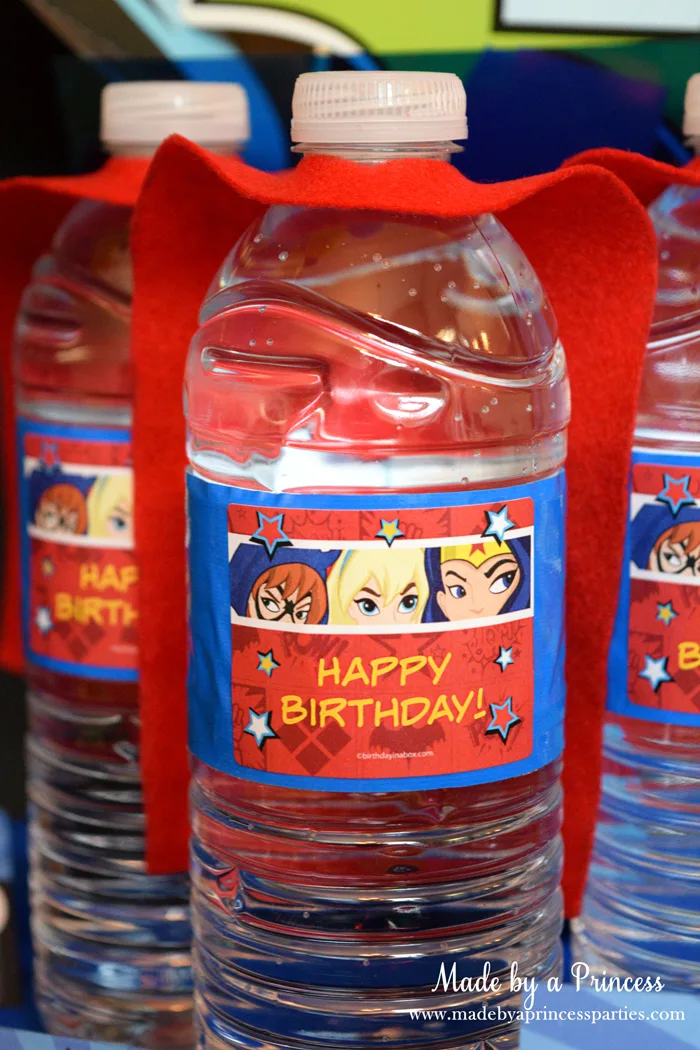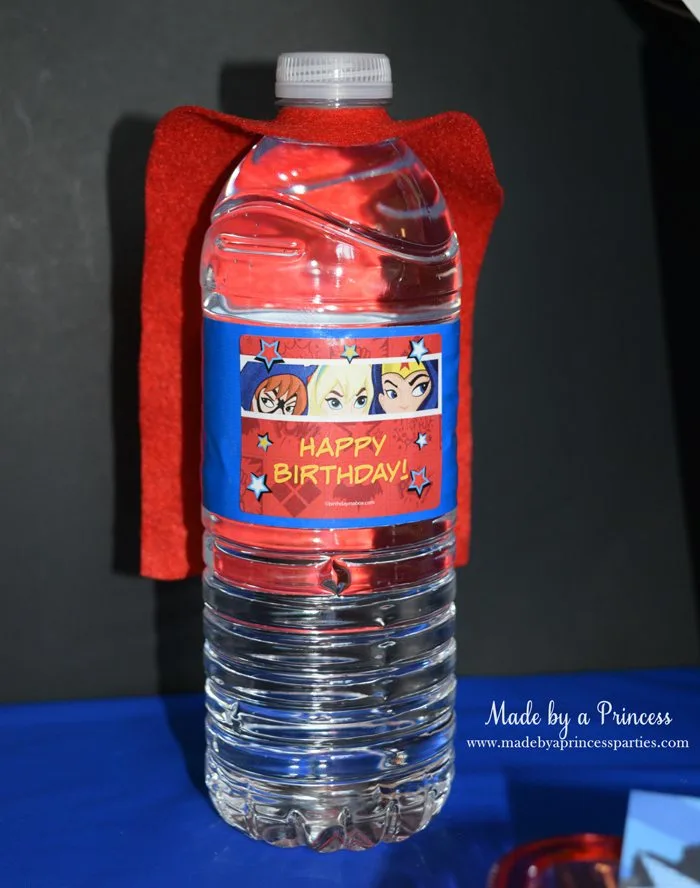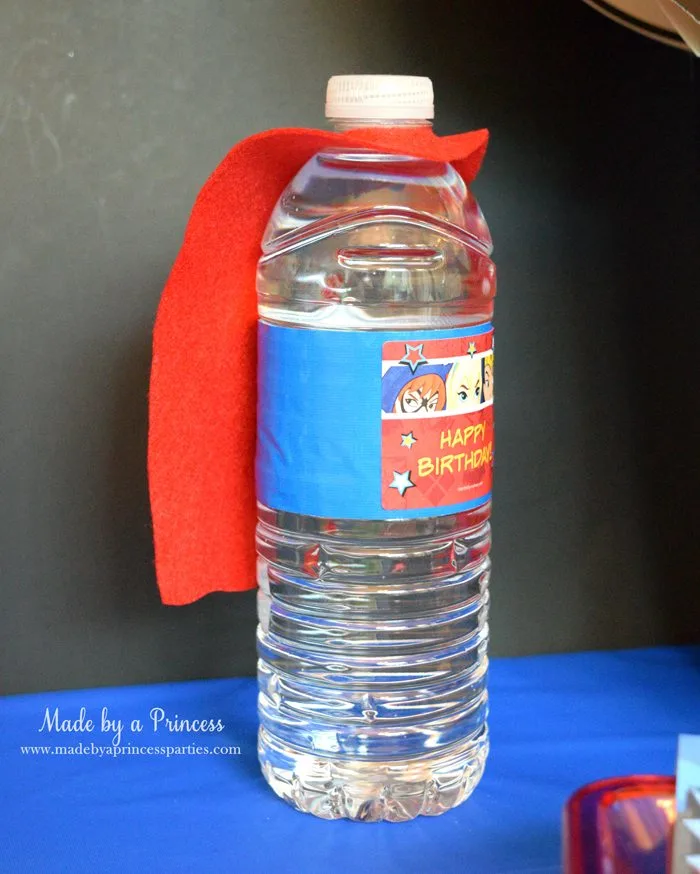 You could easily turn these into Batgirl capes by using black felt or go really craft crazy and make a red, white, and blue striped one like classic Wonder Woman!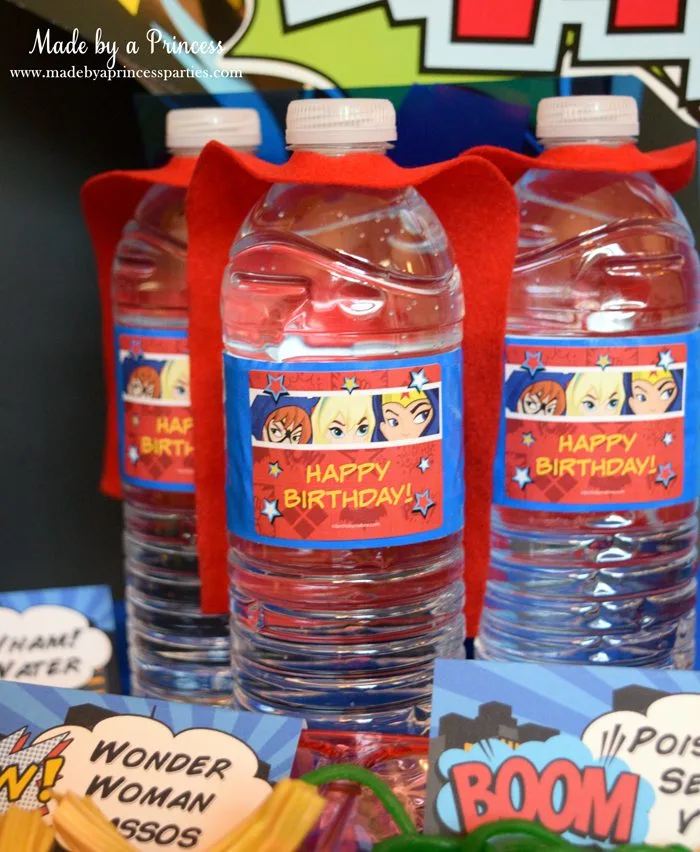 FREE Mini Cape Template!
Want the template for the mini capes featured in this post? Join my Made by a Princess Castle Community and have access to my secret VIP (Very Important Princess) resource library. There you will find all of my party and holiday printables!
I hope you enjoyed my Superhero Water Bottle Cape Party Idea Free Printable. Need some party food ideas? You can download those for free too! Check out my Superhero Inspired Party Food Ideas + FREE Printable post.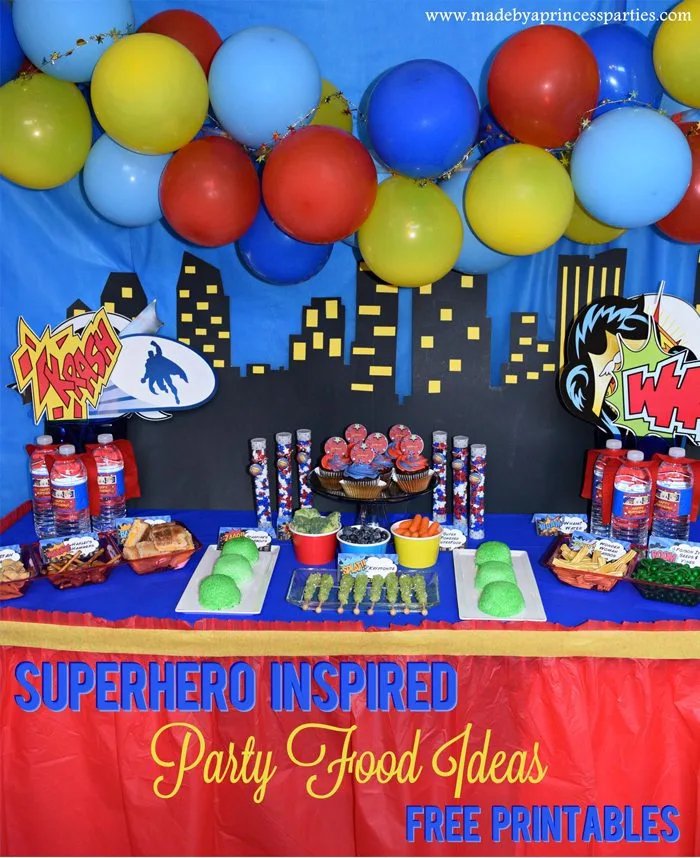 You can check out all the details on the Birthday in a Box website.