Sometimes all you need is a salad full of figs, candied pecans, and Gorgonzola drizzled with a honey champagne vinaigrette!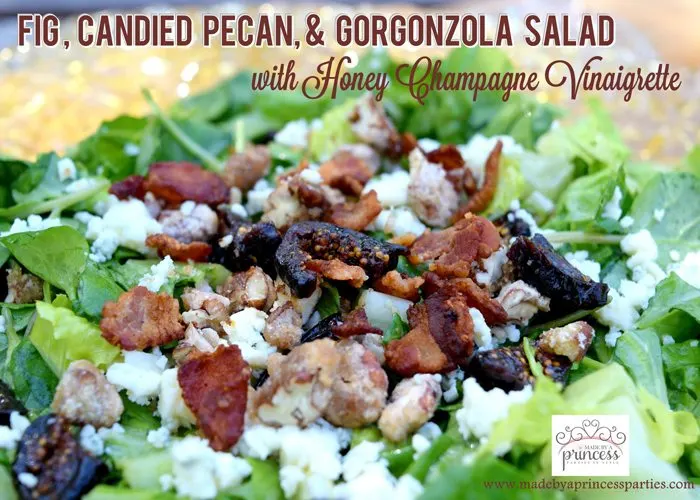 Dried fig, candied pecans, bacon bits, and crumbled Gorgonzola cheese drizzled with a honey champagne vinaigrette on a bed of watercress…sounds good right? This salad is light and tasty will totally make you feel like a gourmet chef!
Fig Candied Pecan Gorgonzola Salad Honey Champagne Vinaigrette
I love salad, especially like the fancy ones you find in good restaurants. I also have a thing for champagne which you probably already know if have been around here for a bit. I really really love champagne actually and will look for any excuse to incorporate it into my cooking. I have soooo many recipes I need to share with you where I've used champagne. It's kind of an obsession. I was really pleased with the way the honey champagne vinaigrette turned out…I hope you enjoy it.
Anyway, when B&W Growers asked me to create a salad using watercress I thought about what makes a good salad (for me anyway). I like salads that are a little savory, a little sweet, and very light. I don't like heavy syrupy dressing which is why I thought a champagne vinaigrette would taste so good with watercress.
What I like about watercress is that it adds a lot of texture and crunchiness to a salad. You can find it in most grocery stores either in a bunch or bag. For this salad I used both romaine and watercress. I served this on Easter and everyone, including my kids, finished their plates.
Figs are great in a salad!
I chose figs because they are really rich and bold but not overpowering. Figs are kind of underrated if you ask me. We had a fig tree growing up and I remember eating them right off the tree. They are really good for you too. They are high in fiber, a good source of essential minerals including calcium (promotes bone density) and potassium (helps lower blood pressure) and are full of vitamins. I added candied pecans because I just really like candied nuts and you can find them just about anywhere. I am a huge sucker for cheese and almost always include some kind of cheese in my salads. If you are not a Gorgonzola fan then you could easily substitute for goat cheese.
My family will eat just about anything made with bacon so the addition of bacon was definitely with them in mind. Throw some bacon on it and my kids are guaranteed to try it. You could use store bought bacon bits and it would taste great but I since I was making a huge batch of Man Candy I opted for fresh bacon bits.
This salad tastes even better served with a glass of champs…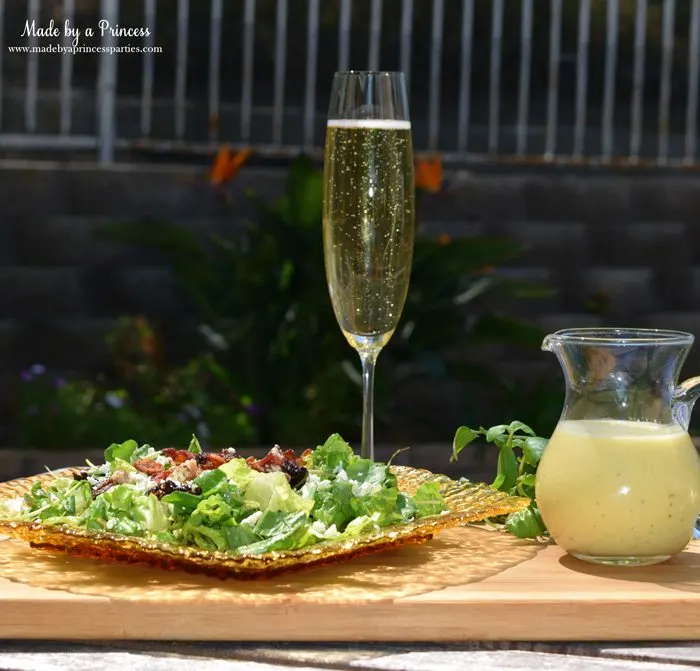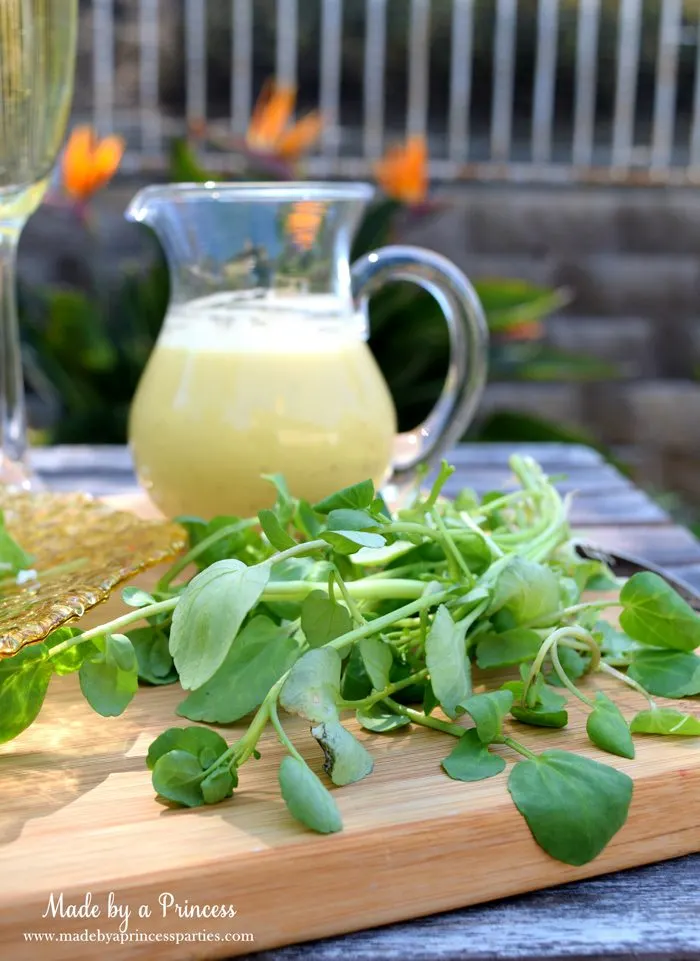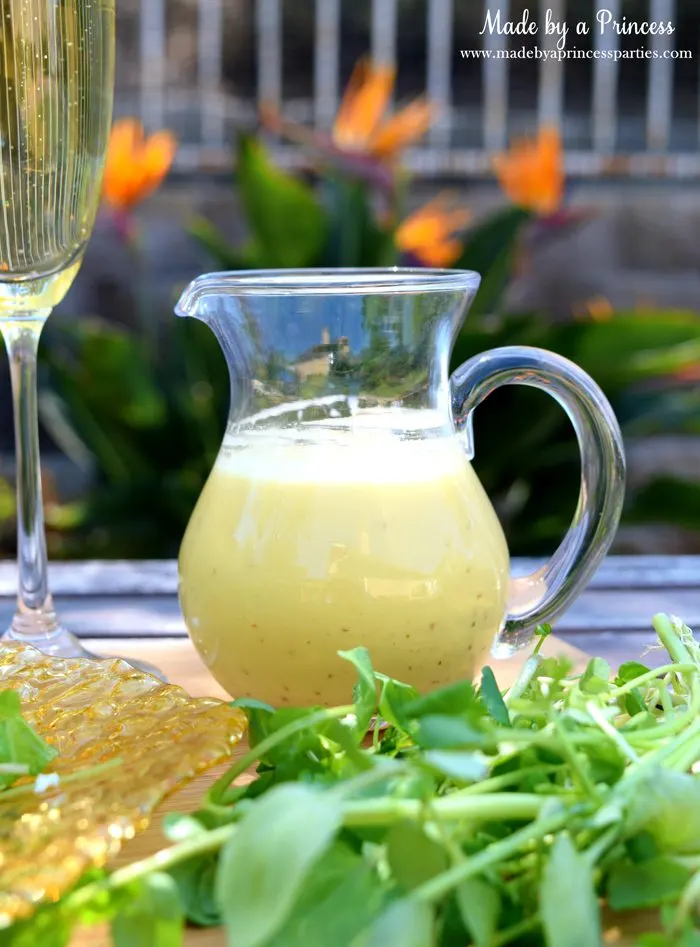 This post sponsored by B&W Growers. All opinions and ideas are my own.