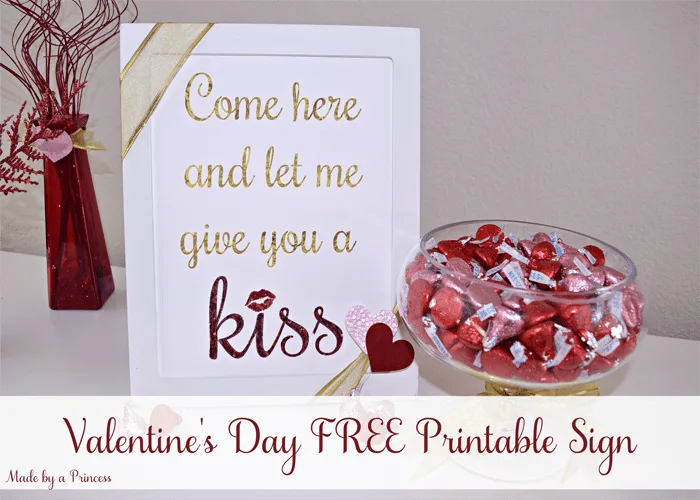 Valentine's Day is one of my top favorite holidays and now that Christmas is over I can jump right in! I'm always grabbing my kids for a smooch so I created a cute little sign to sit next to a bowl of Hershey's Kisses. Download my FREE Valentine's Day Let Me Give You a Kiss Printable below.
Click the image below to download the FREE PDF.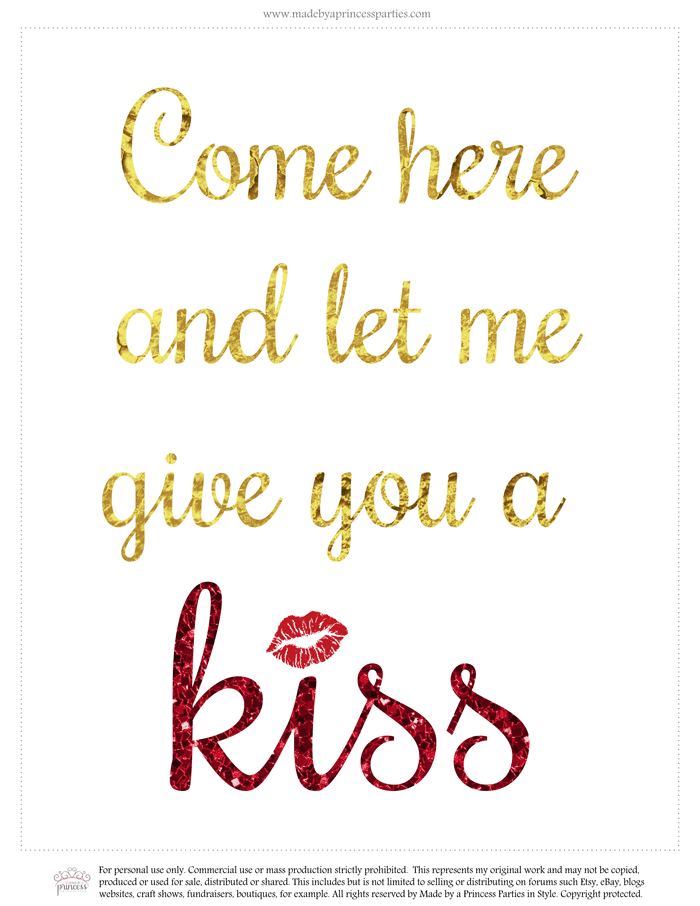 I will be sharing how to make this heart banner on the Sizzix blog later this week!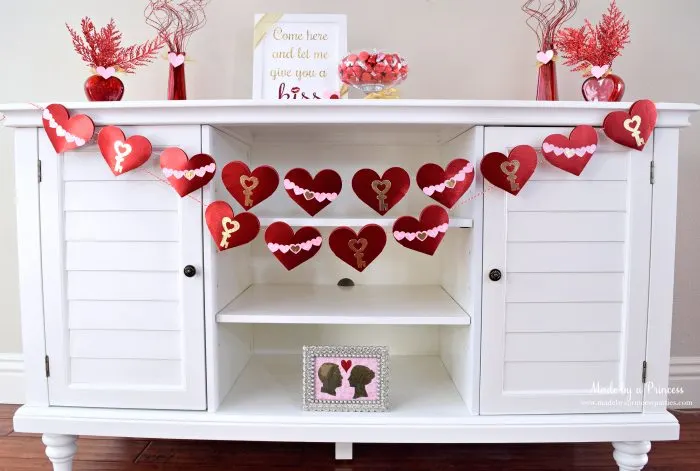 Happy Valentine's Day!