Hello Princesses! It's been awhile, I know, I'm sorry. Since the day after Christmas people have been S.H.O.P.P.I.N.G.! That's not a bad thing. In fact, it's a rather super fantastic thing (so thank you!) but it has caused me to get a little behind in other areas of my life. If you took a peak in my room right now you might, not saying you would for sure, but you might find a pile (or two) of clean laundry ready to put away. "After all, tomorrow is another day." Just call me Scarlett.
Soooo, the reason for today's post is to share some cupcake pictures that just make me smile. In a little more than three months our baby girl, Miss Cupcake, will be turning ONE! She is truly my little sweet cupcake so naturally she has to have a cupcake themed birthday party! I will be doing a lot of DIY and plan to post along the way. I always start my party planning months in advance so I am not a complete nut by the time the party rolls around. This weekend I am going to be trying out some easy faux cupcakes to hang on string of pink lights I got at Christmastime at Michael's. I also plan to try out those super cute ruffled crepe paper streamers.
If you were nearby I might offer to buy you a cupcake at my absolute favorite cupcake shop, Elizabethan Desserts, but instead please accept this virtual one…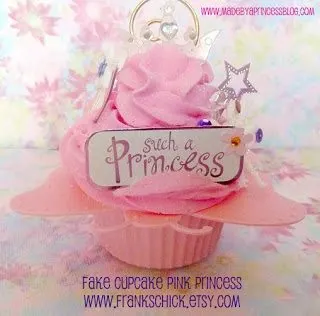 Is this not adorable?! It is the creation of Melissa Semioli and comes from her Etsy shop, "FranksChick". You do know about Etsy don't you? If you haven't discovered it yet I suggest grabbing a cup of something yummy and your credit because you are going to have some fun! Ok, now on to some cupcake treats…
I think Miss Cupcake will need this.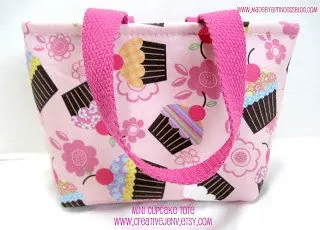 Blingy cupcakes are fabulous!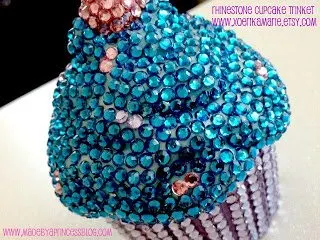 How cute is this? It's in my favorites for sure!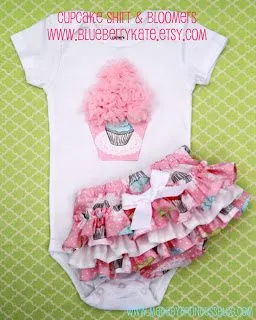 Do you think this comes in my size?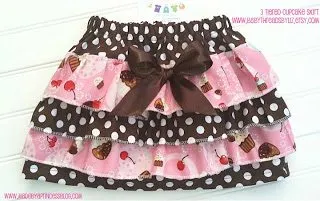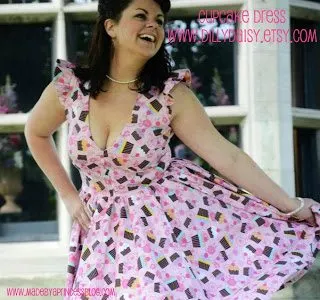 This list is a work in progress but I just wanted to share some cupcake love tonight. I will be adding more as my sugary heart desires.
P.S. I do not own the copyright to any of the photos below. I will link and give credit wherever possible. If the photo belongs to you or your shop please let me know so I can give credit.