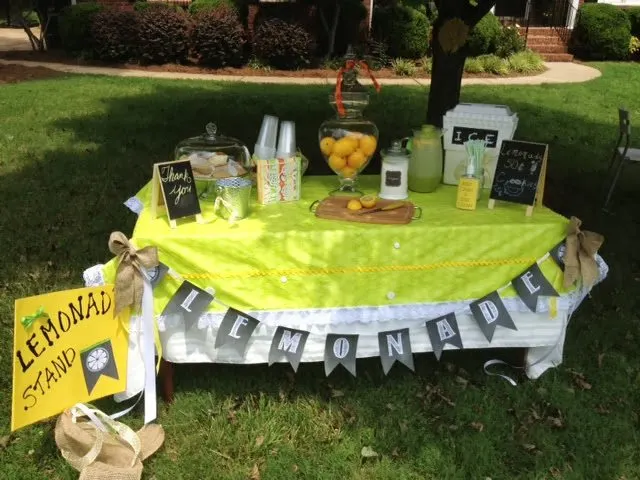 Chauntel is a 44-year-old wife and mother of three; currently living in a place I would love to visit one day…Charlotte, North Carolina. She was a professional court stenographer and had her own freelance firm for over 10 years. At the birth of her last child she was finally able to take a break from her hectic schedule and technically be a stay-at-home mom, but she says there isn't a lot of staying at home! In addition to being a busy mom of three she and her
husband own and currently run a mini mart, deli, and catering store in New Hampshire. Remember they live in NC…they run it long distance! Chauntel is also a motivational speaker, volunteers a lot at her school and her church, and dabbles in interior design and event and party coordinating. Check out these wonderful pictures of her lemonade stand party! So cute and creative!
Thank you for sharing your photos, Chauntel!
You can find Chauntel on Instagram: Chauntel Louise Designs