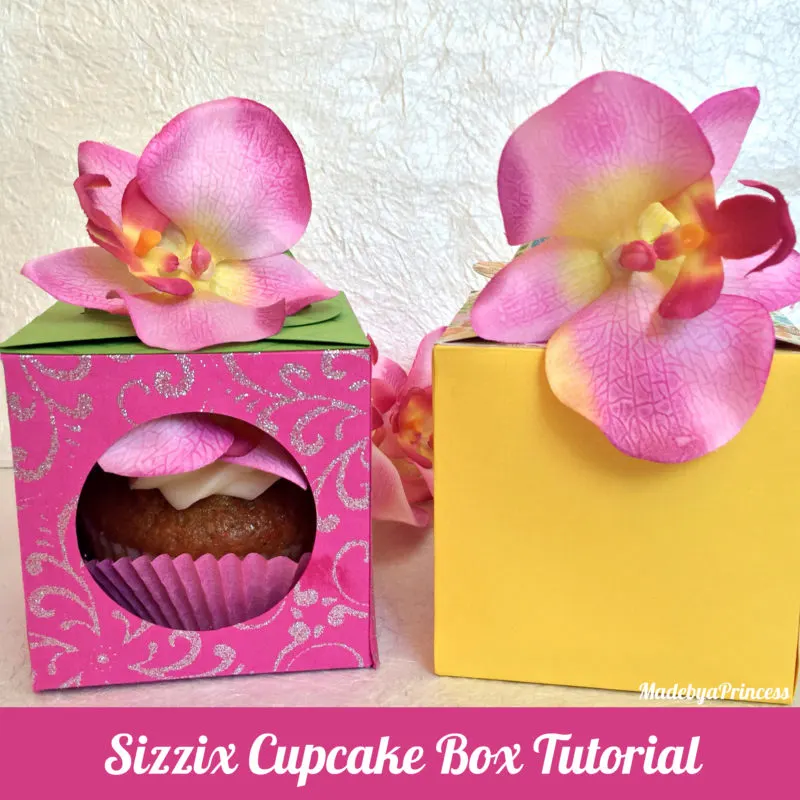 I kind of have a weak spot for cupcakes. Well, actually, cupcakes, macarons, and Champagne! Lori Whitlock designed a Bigz XL Cupcake Box especially for Sizzix and today I am sharing how to make a cute cupcake favor box, perfect for gift giving. These would also be so great for a dessert bar. You can make a cupcake favor box for any occasion by using paper that matches your event and then your guests have a treat to take home for later.
We are going to start with your machine and using the sandwich method (Cutting Pads, Bigz XL Cupcake Box die, paper, Crease Pad), roll your sandwich through the Big Shot Machine until the whole thing has come through on the other side. My four year old really wanted to help so I held the handle on the top and she cranked the sandwich through. You can see she is using two hands but she did do it all by herself.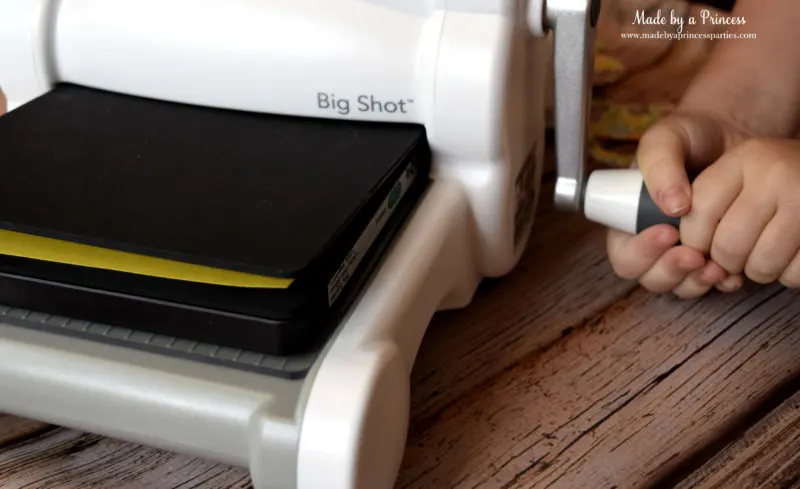 You will need to cut two sets of tops, four sides, one bottom, and one insert. Please note that if you want a "window" like the pink one pictured above you will need to cut three solid sides and two with the circle cut out…one for a side and one for the insert.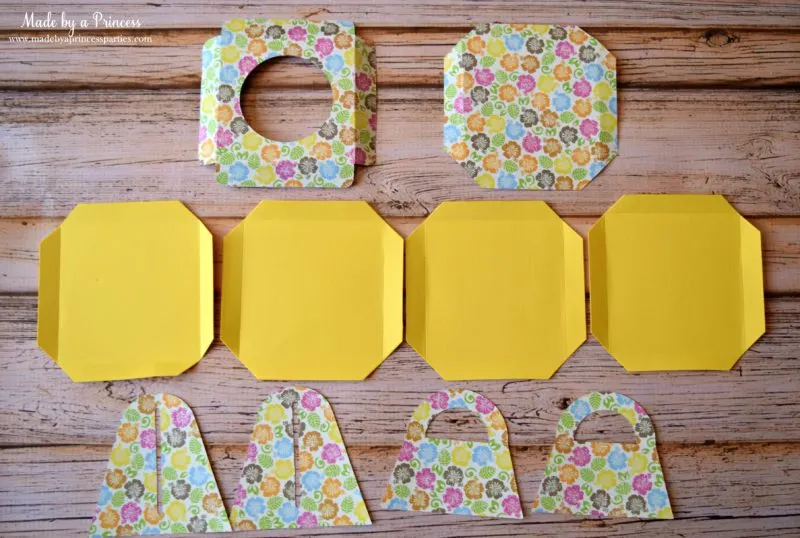 Glue your tops and sides together as shown.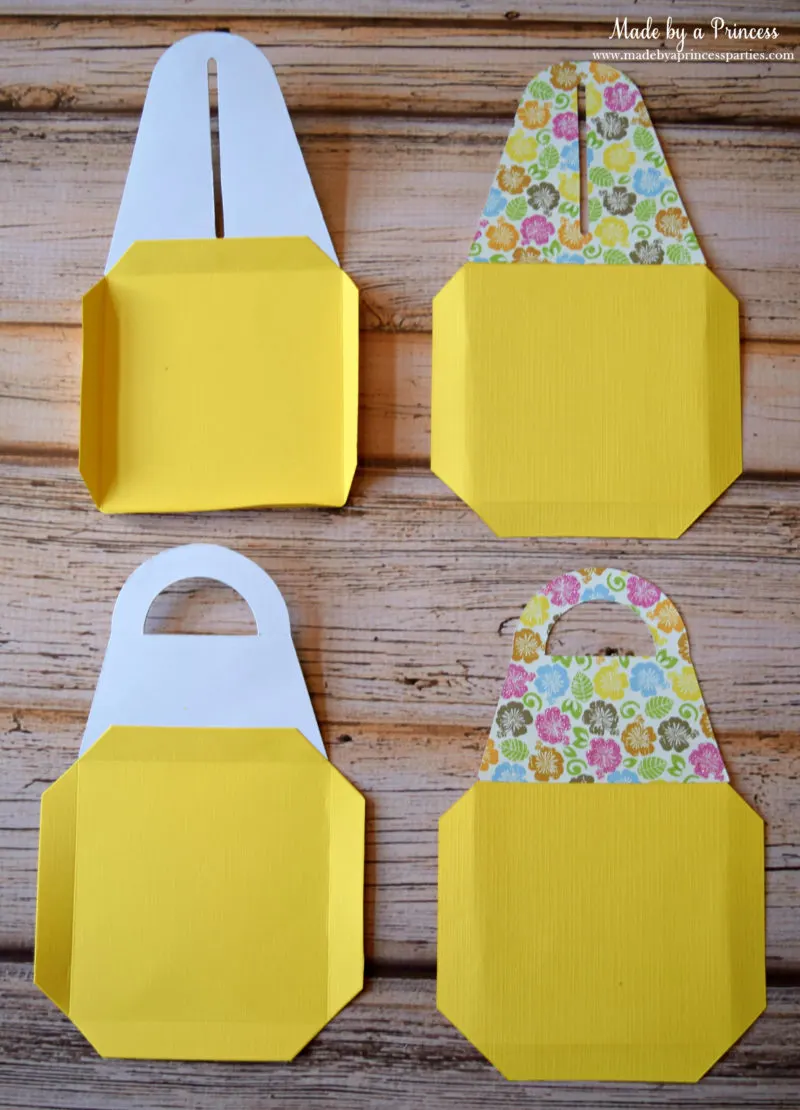 Turn your glued pieces over, right side down, and cut away the right edge as shown above.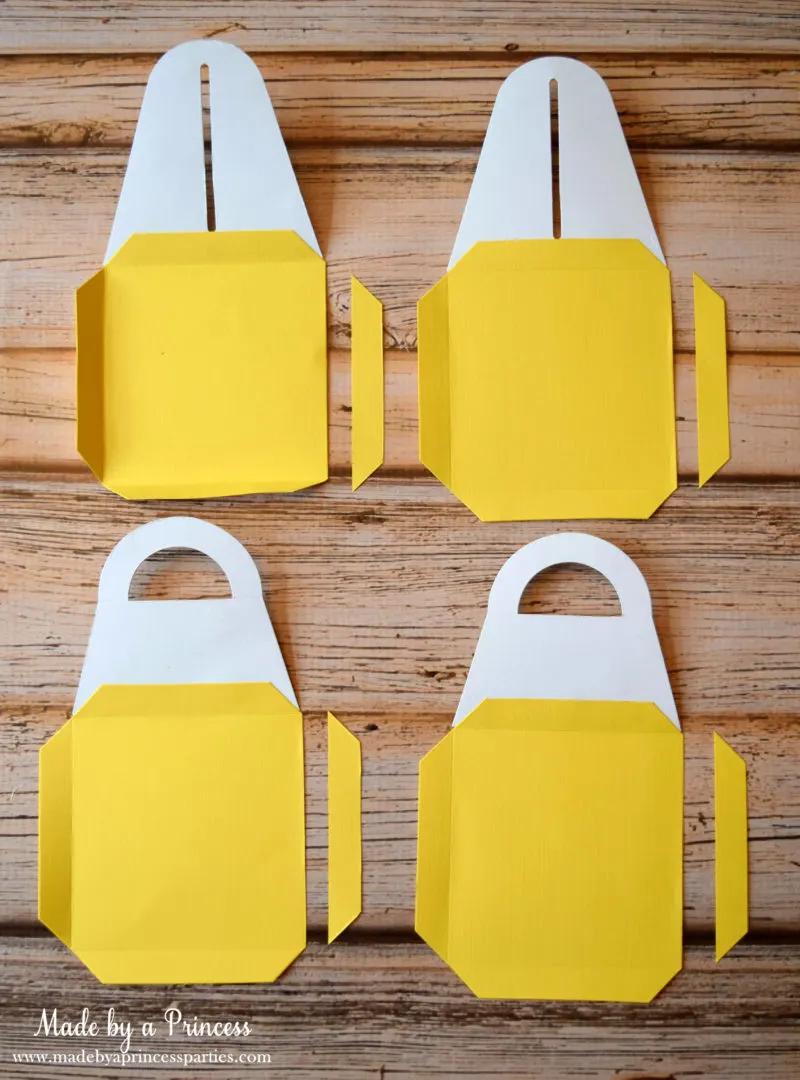 This is what your pieces would look like so far if you were doing one "window" side.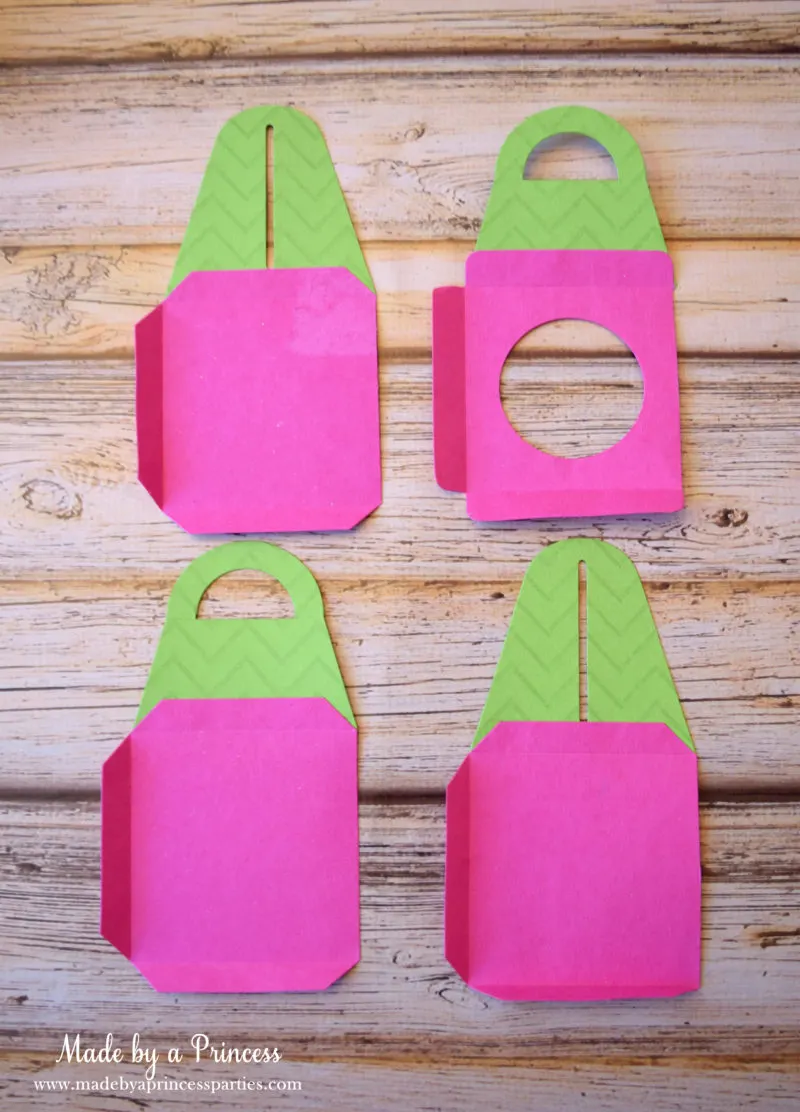 Turn your base piece so that the printed side is facing down and start gluing your sides as shown.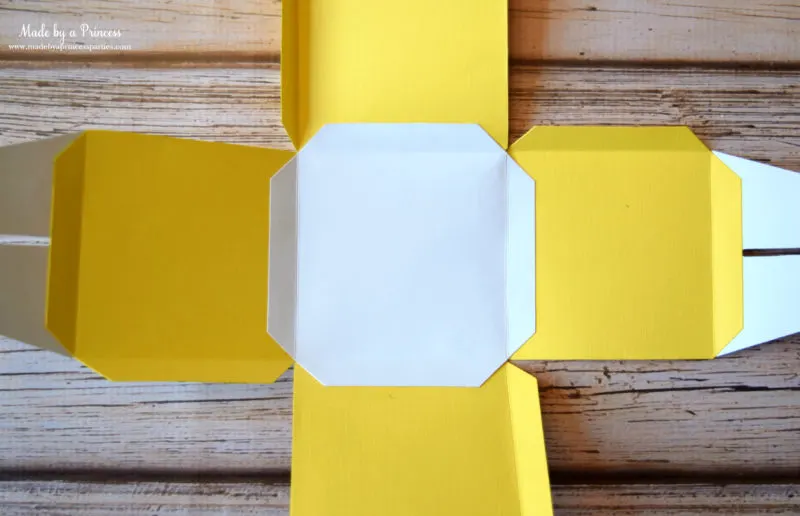 Once your sides are glued to the bottom of the box you can start gluing the sides together. The tab goes inside the box.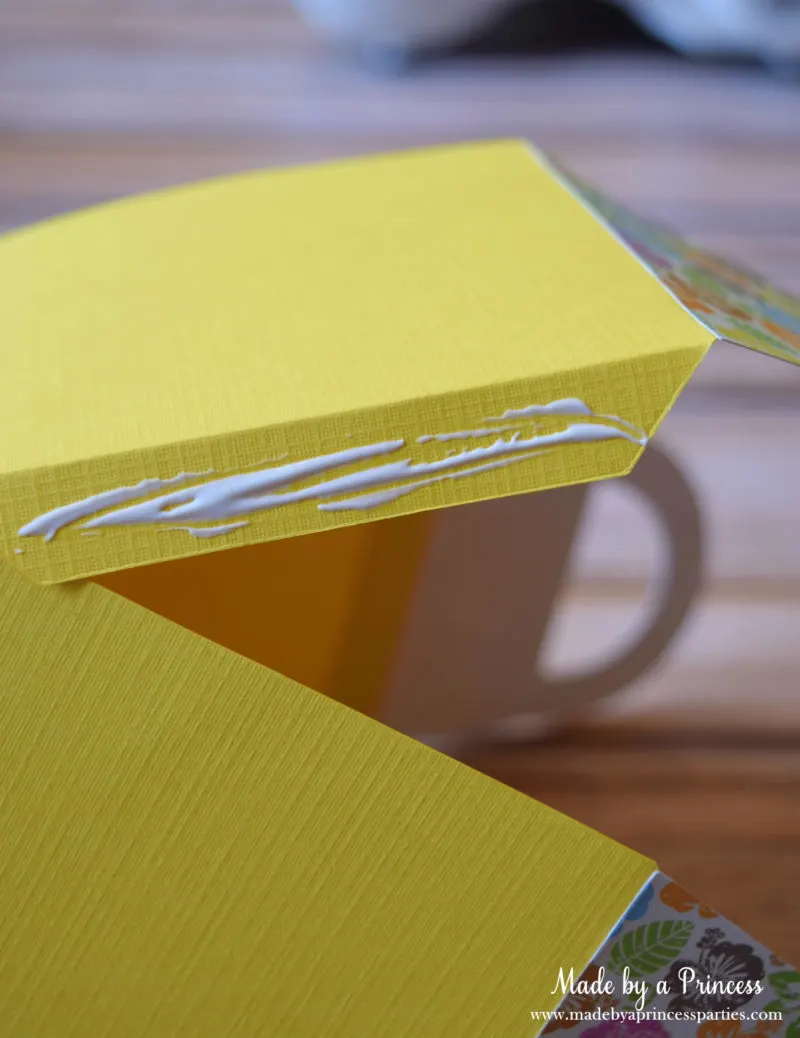 Once you have all the pieces glued together this is what the inside of your box should look like.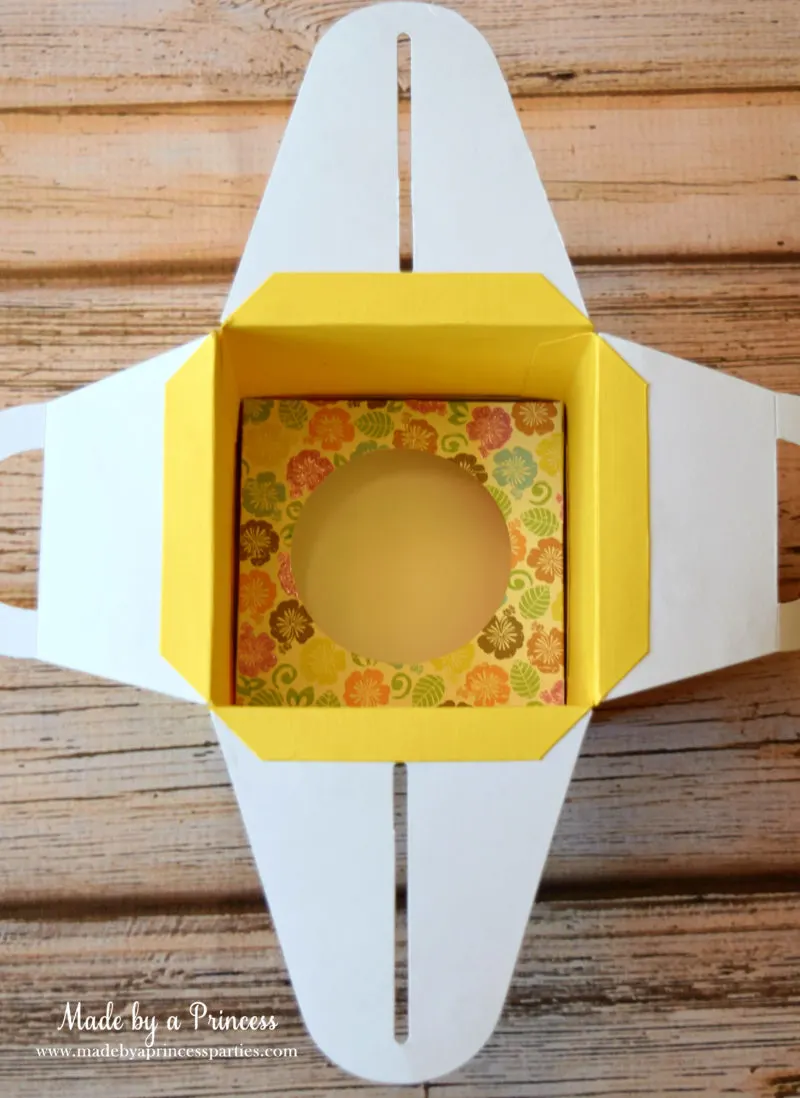 Since I chose a Hawaiian themed patterned paper I added a tropical flower to the top of my cupcake.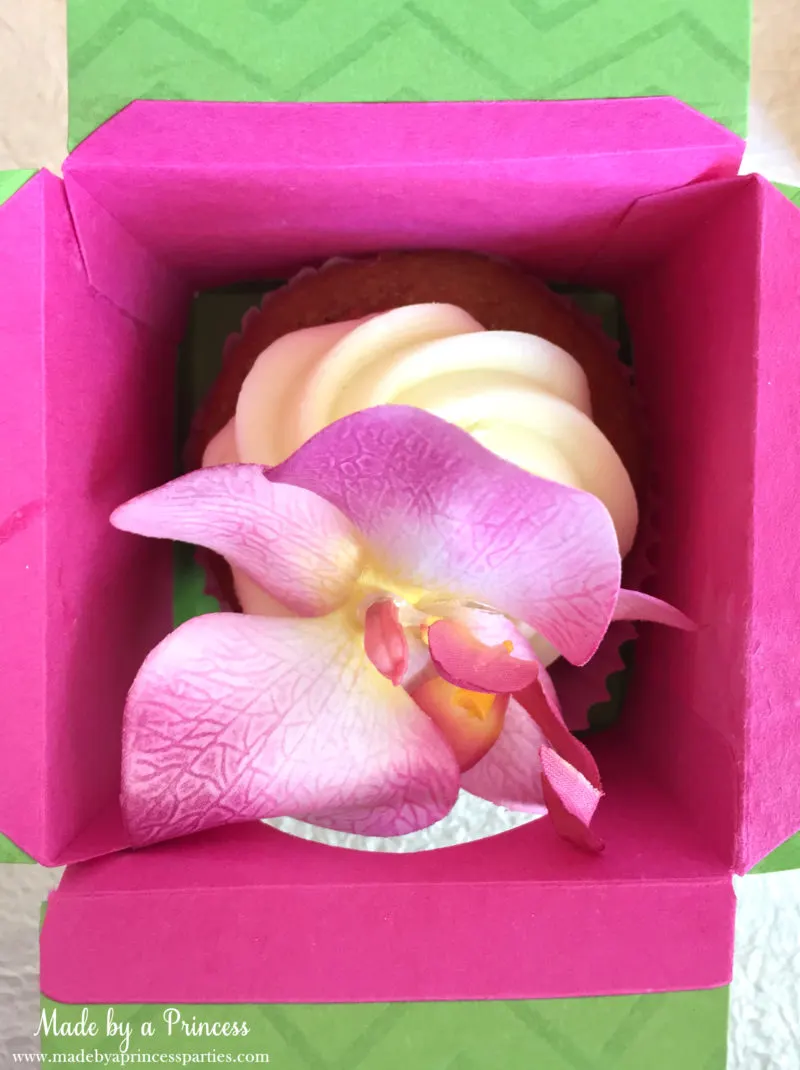 If you had a piece of acetate you could easily glue to the inside of the box.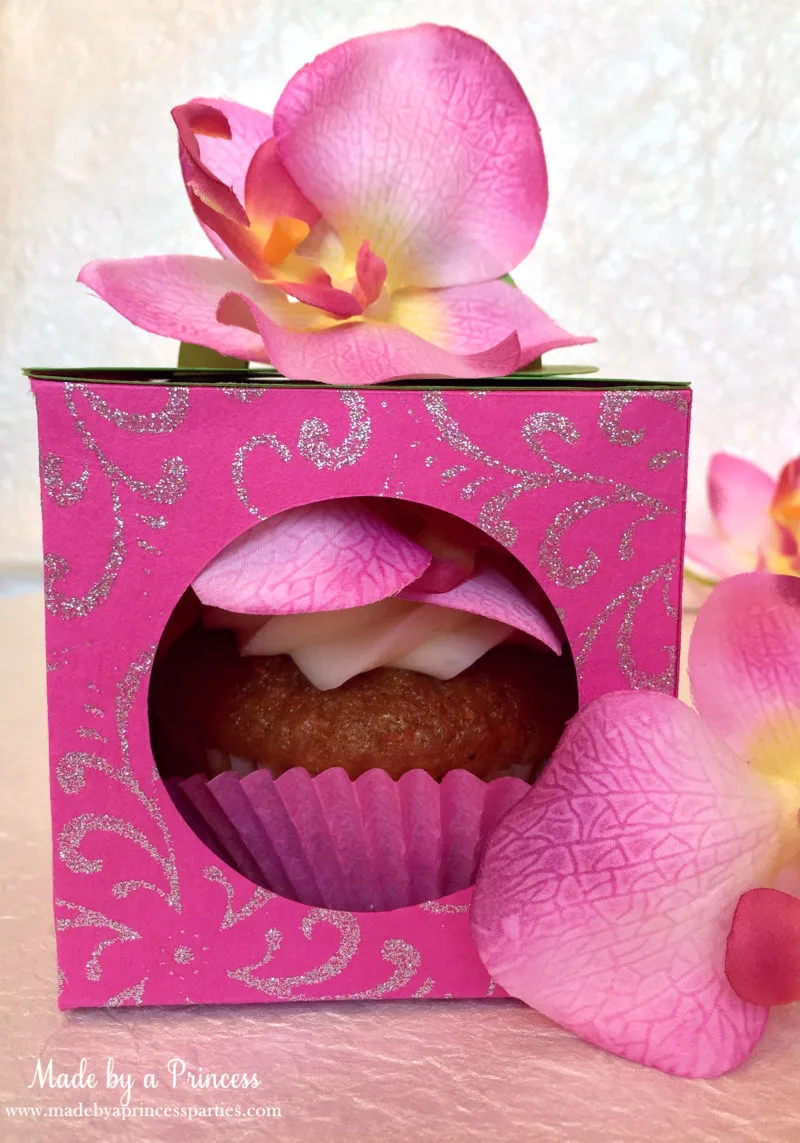 I added the same flowers I used on the cupcake to the top of the boxes to complete the look. You could use ribbon or a pretty bow to embellish as well. If you aren't using the window version you can fill with something yummy like chocolates.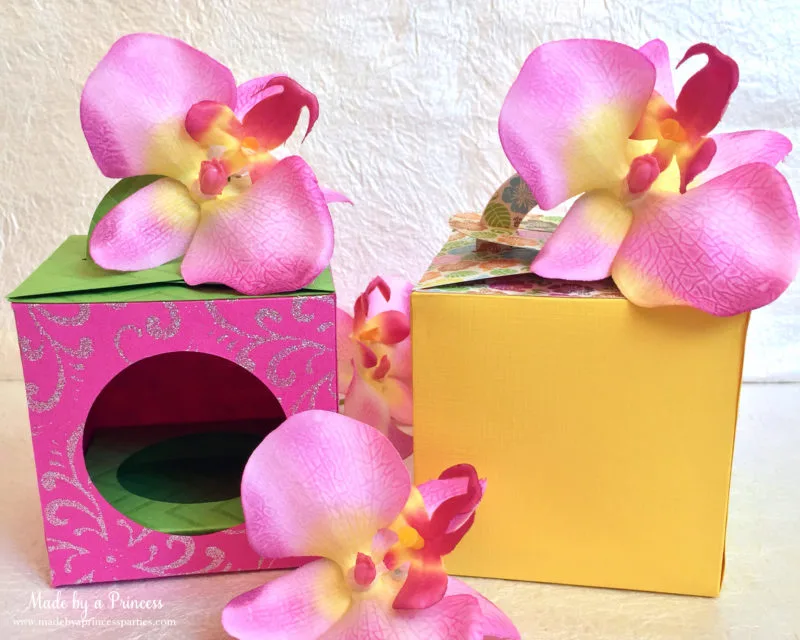 I hope this tutorial inspires you to bake some cupcakes and brighten someone's day with a cheery box.
Happy Crafting!