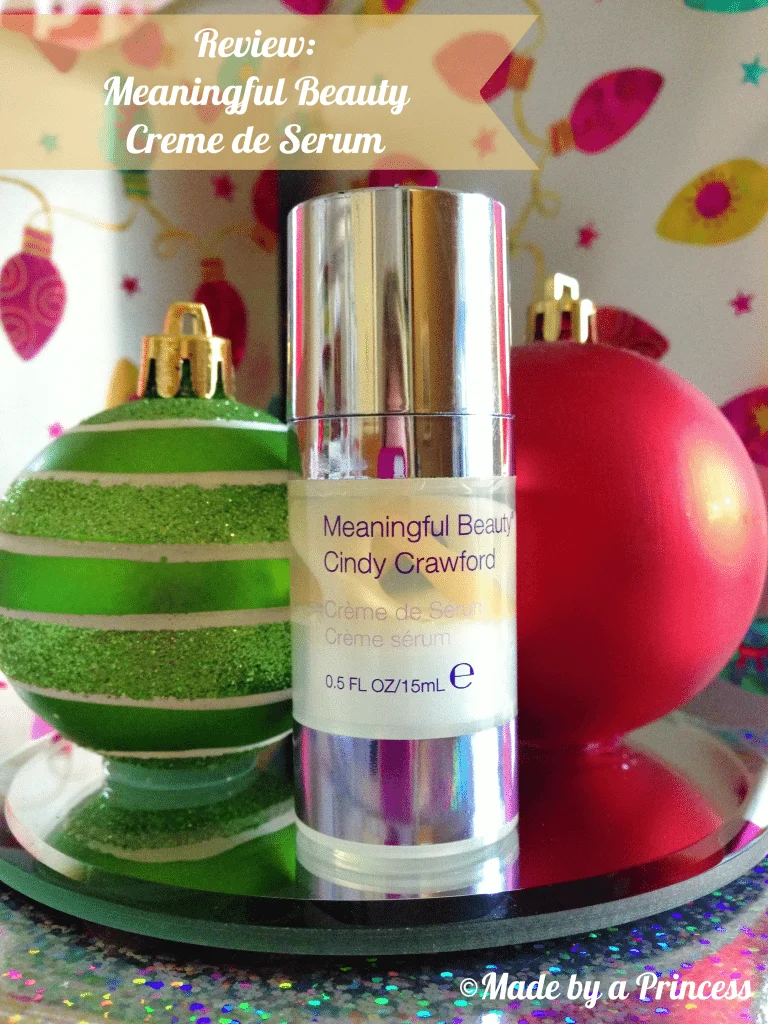 As a member of Influenster I have qualified for a few fun things so when I got the email that I had been selected for the Meaningful Beauty Creme de Serum VoxBox I had mixed feelings. My first thought was, "Hhmph, I guess I'm considered 'old' now if I'm getting anti-aging products" but after my mini-pity-party was over I was kind of excited to try something like this. Actually, it was more of a, "Oh yeah, bring it on Cindy Crawford! Show me what you've got!"

I just turned 40 this year and no one tells you the ugly truth about that. Fifteen pounds will show up out of nowhere, overnight, and it's a real b*tch to get it off AND your skin changes. I have been using this for about 3 weeks now and I really do see a difference. My face feels a little tighter, is a bit smoother, and is not nearly as oily. That alone is worth it! I have always had oily skin in my T-zone and very few products have helped and I've tried a lot. I don't even think that is something that they advertise about this product so it's a nice added benefit. The first couple days I was using it at night before bed but then switched to applying after my shower and prefer morning use. I had no problems wearing this as a base under my foundation. It is very lightweight and not greasy. It dries quickly and does not leave your skin feeling or looking shiny.

If you have someone on your list who would like smoother, softer skin, I would definitely recommend this product. You can find the whole line of Meaningful Beauty products here. If you are looking for a last minute gift idea for moi I would love to find this in my stocking…just sayin'…

Happy Holidays Party Princesses!
Thanks for checking out my Meaningful Beauty Crème de Serum Review!

I received Meaningful Beauty Crème de Serum complimentary from Influenster for testing purposes.