This shop has been compensated by Collective Bias, Inc. and its advertiser. All opinions are mine alone. #IDSimplyPure #CollectiveBias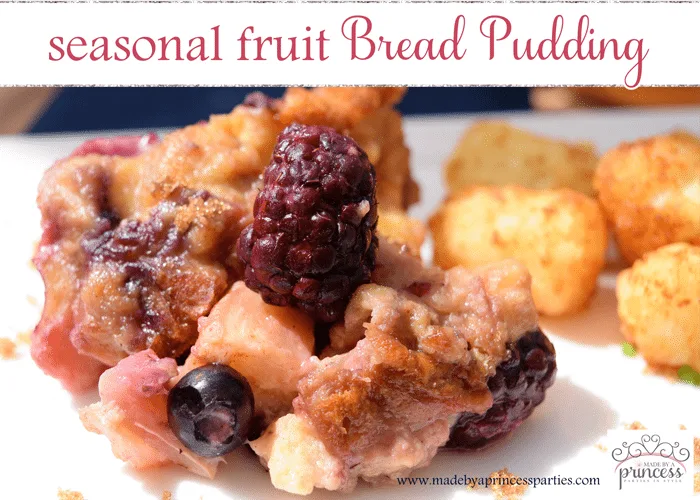 Most weekday mornings my breakfast I have yogurt and a cup of coffee but this week, on a glorious and crisp morning, I treated myself to a lovely breakfast of tater tots, ham and egg cups, and a seasonal fruit bread pudding along with my new International Delight Simply Pure Coffee Creamer. I think I am going to have to do this more often. The backyard to myself with a lovely breakfast…gooooood morning! Most mornings I get up at 5:15am to get my son to school on time. When I get home I make my pot of coffee, fire up the computer, add some International Delight Simply Pure Coffee Creamer (I chose caramel flavor this time), and start my day. Looking out the window of my office I couldn't help but notice how gorgeous it was outside. I decided I needed to celebrate this beautiful morning and make a fine breakfast. I found tater tots in the freezer…yum…ham and eggs, and a whole bunch of fresh fruit I bought the day before. I could very easily have had a big bowl of fruit but this was too pretty a day for a bowl of fruit. I needed something bigger, bolder, creamier, and a tad bit richer. I needed bread pudding! Oh how I love bread pudding. I had the most fantastic piece of bread pudding I've ever had at Madewood Plantation and they were nice enough to share the recipe with me so I thought I would just adapt that one since I know it's a great recipe.
I am actually going to share two recipes with you today. Seasonal fruit bread pudding and baked ham and egg cups. Both are very easy and make fora great breakfast along side a big cup of coffee and yummy creamer.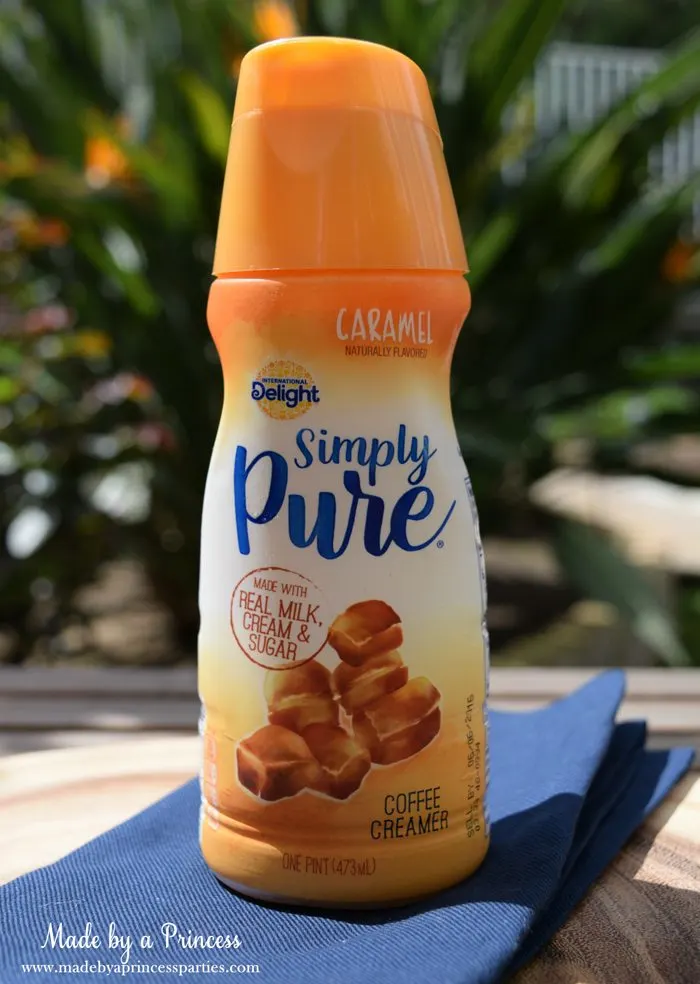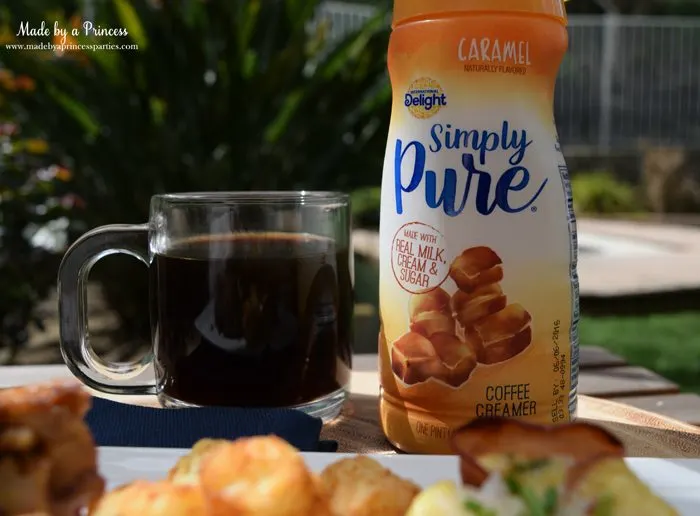 I really wish I had videotaped this because the creamer was swirling so beautifully all on its own. It was so pretty…like little waves in my coffee cup.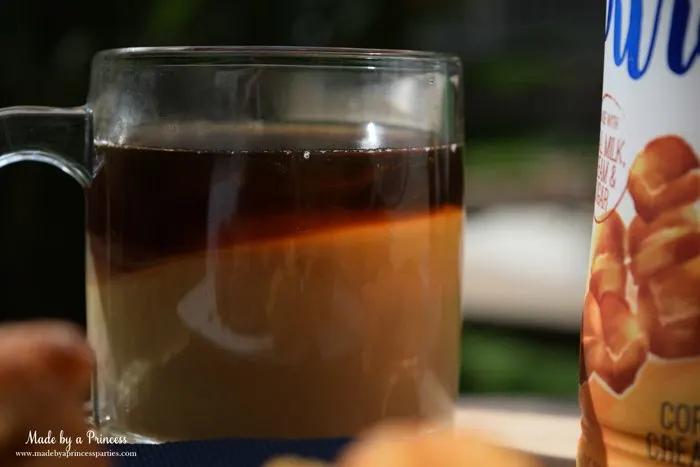 This is a darn good breakfast right here!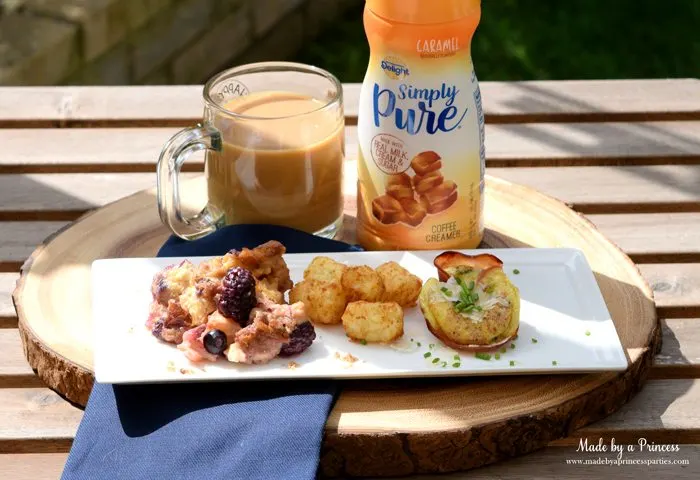 Rich, and gooey with local fresh fruit…so good!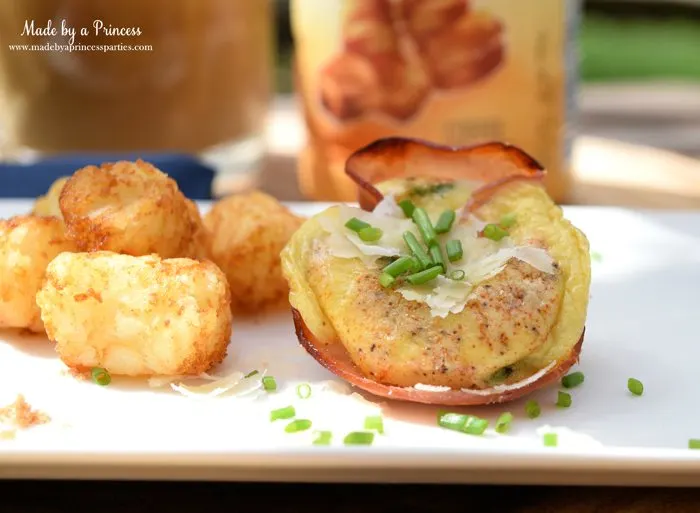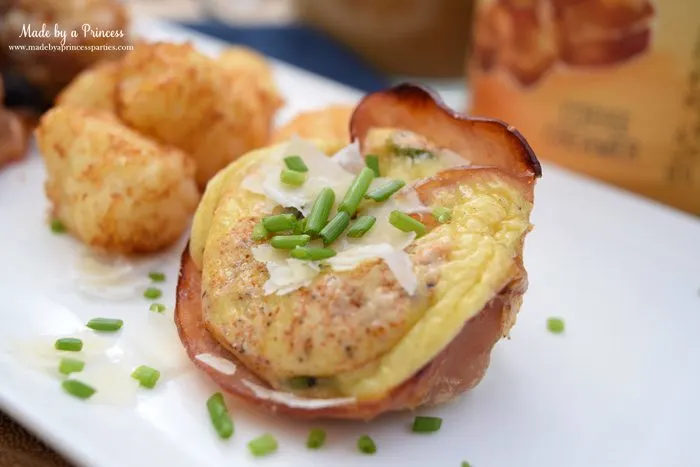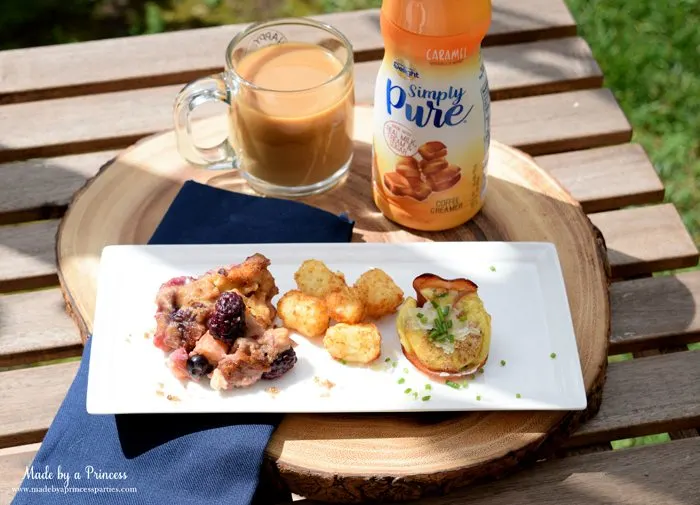 I was so fortunate to find all three flavors at my local Walmart.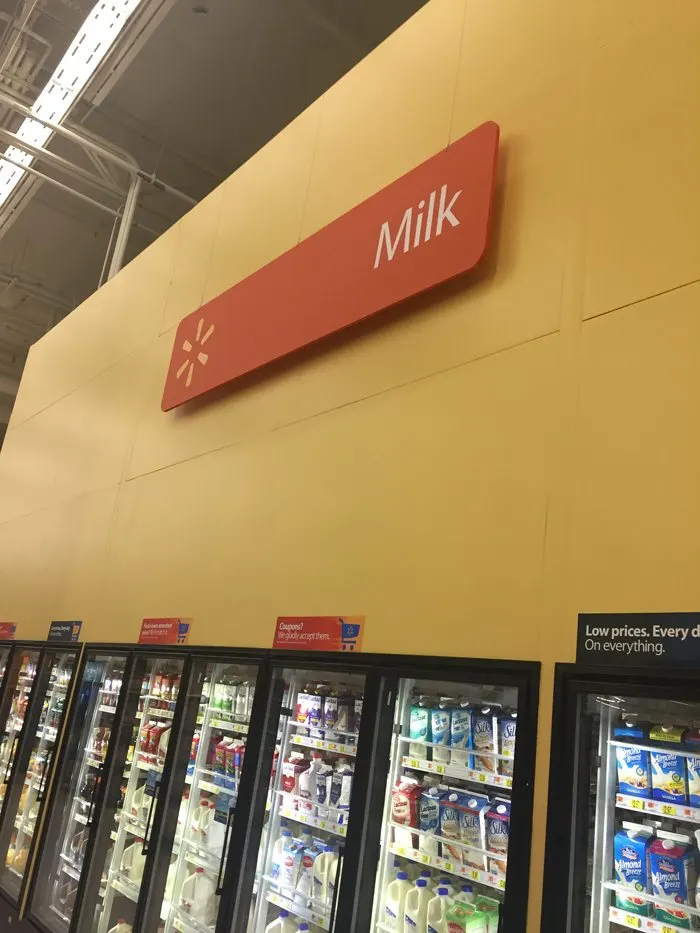 I think I will try vanilla next…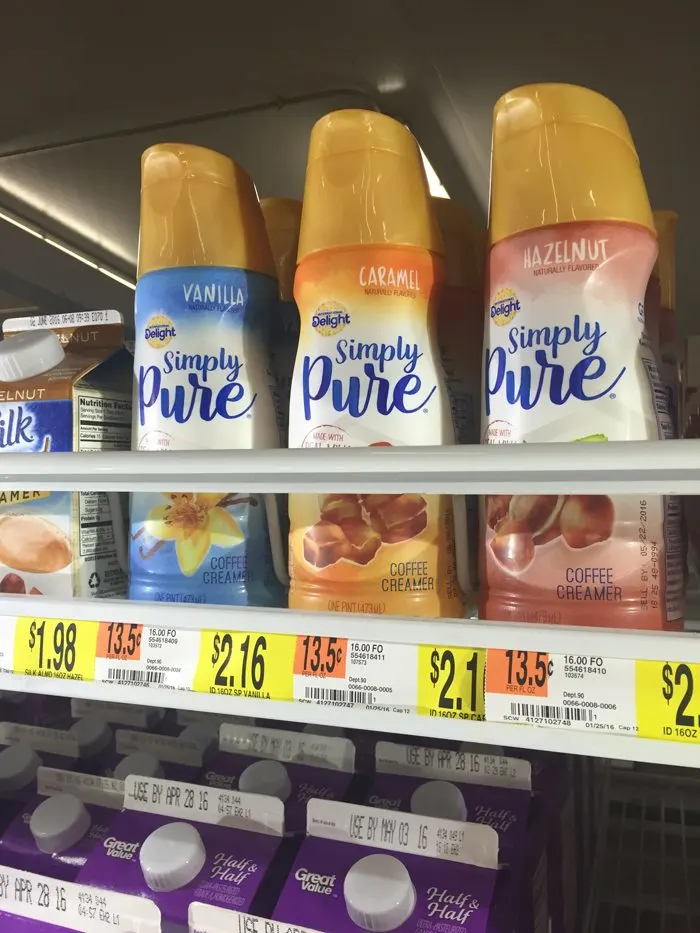 I hope you enjoyed my