One of my favorite returning customers contacted me last week and asked if I could design something for her daughter's third birthday. As soon as I saw "cotton candy pink vintage cupcake" party in her email I knew I had to design a whole party scape around this theme. Doesn't that sound like a party any little girl would love to have? This is the invitation…party accessories coming soon!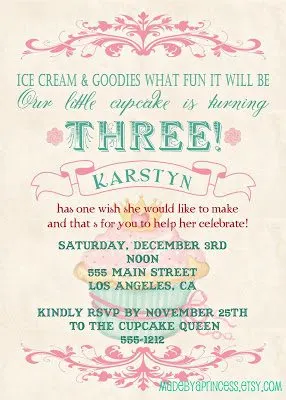 I also worked on my new Retro Housewife design, Domestic Diva, and paired it with my new game 1950s Price is Right. This game was actually a custom order from a customer which I thought was such a fun addition to one of the hottest trends in bridal showers right now, Retro Vintage 50s Housewife.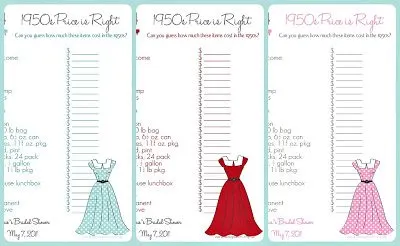 TO PIN YOU MUST BE IN THE ACTUAL POST, NOT THE HOME PAGE.