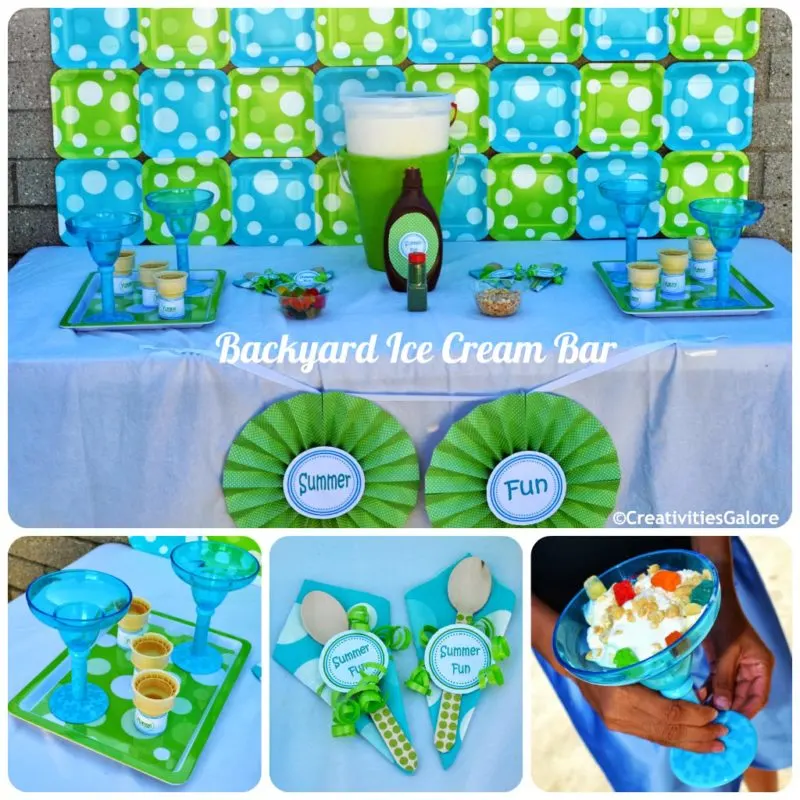 You know one of the best things about summer? Ice cream! For some reason ice cream just tastes better in the summertime. After this backyard ice cream bar put together by Blanca of Creativities Galore I really want an ice cream sundae! Can you believe she only spent $7?! Together with items she already had she was able to spend under $10 and have a darling party with her family. Dollar Tree rocks. I'm going to let Blanca tell you how she did it.
"When I think of summer one thing that comes to mind is ice cream so I wanted to create a fun ice cream bar but on a budget which I achieved, I only spent $7 and everything I bought was from Dollar Tree. I already had the margarita cups, ice cream, chocolate syrup and wooden spoons. The wooden spoons were embellished with some washi tape and paired with napkins that had some curling ribbon and a tag I made.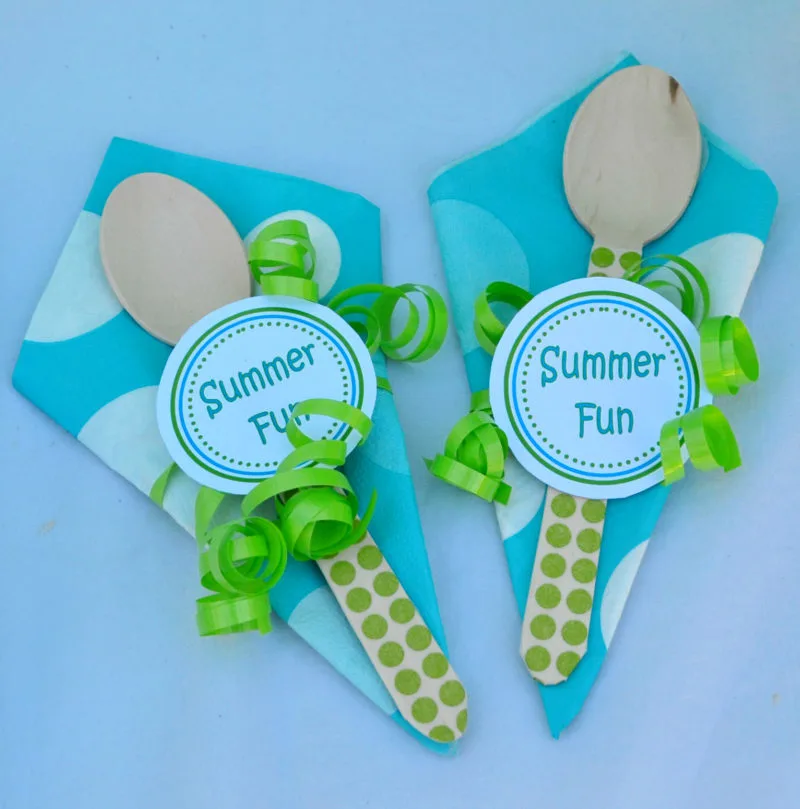 I took my son with me when I got the stuff and he chose the gummie bears and peanuts for toppings the green sugar I already had.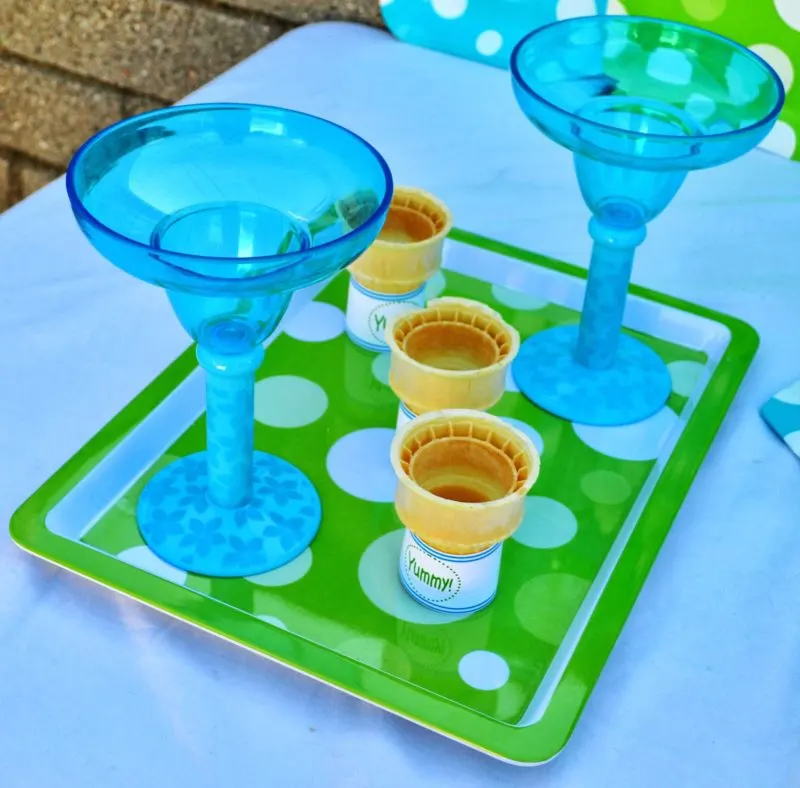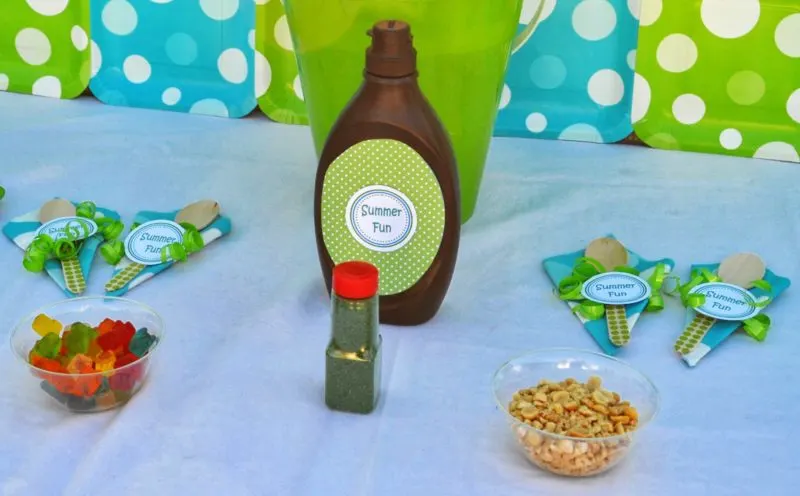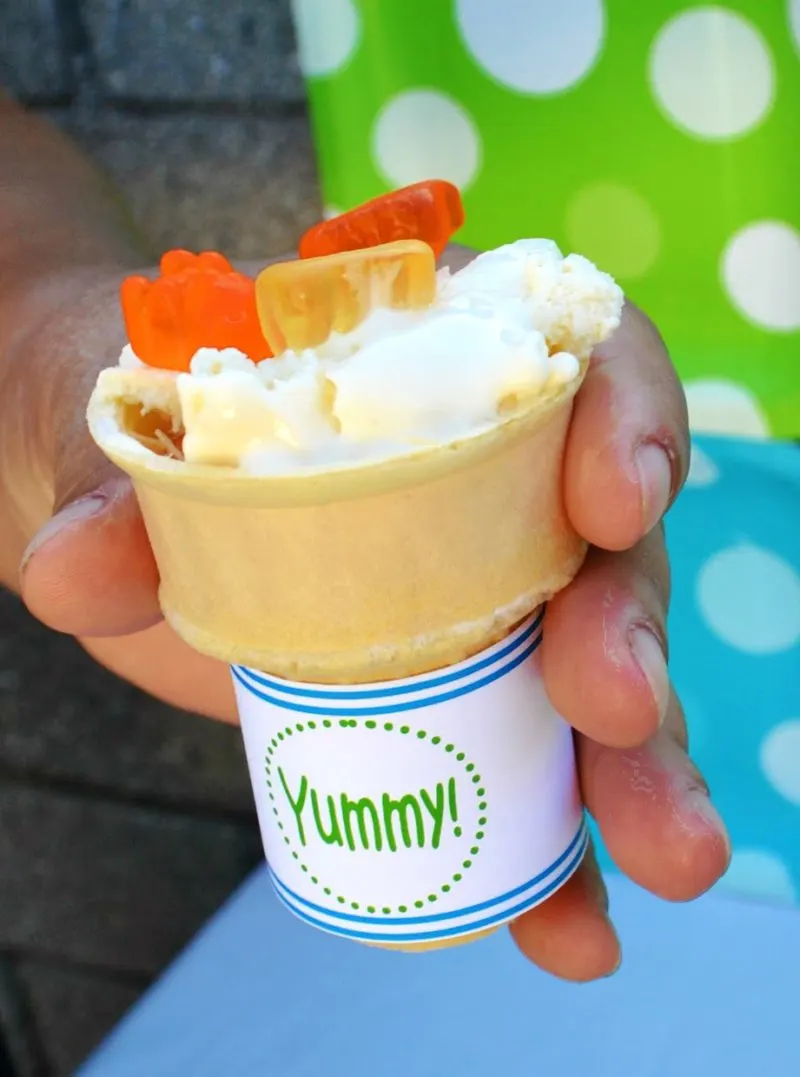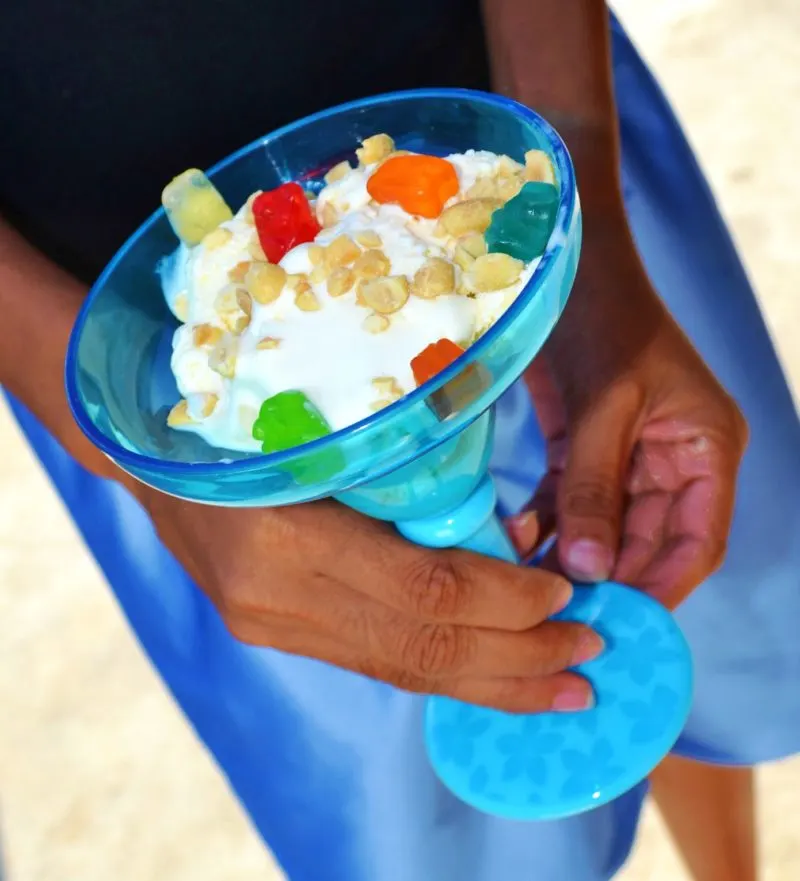 I made an easy banner with some scrapbook paper and some printable circles which I created and the backdrop was inspired by Piggy Bank Parties and only cost $2.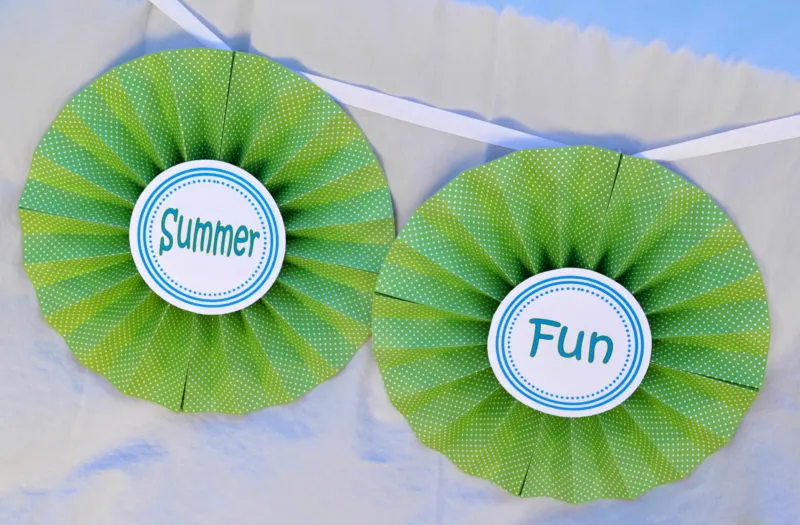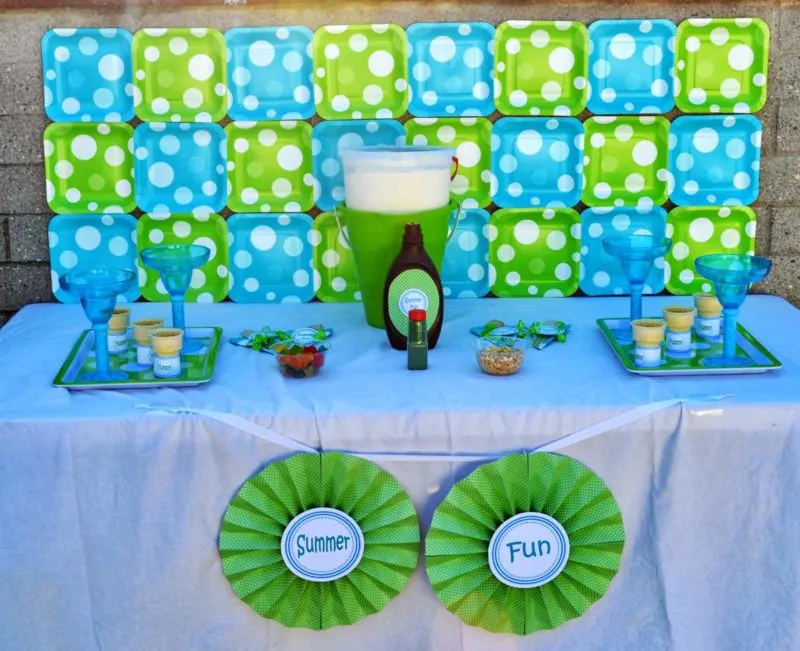 We had so much fun making our ice cream creations while chatting and laughing it was such a nice way to entertain everyone on a hot day! Now go and create your own ice cream bar and have some good summer fun."
Thank you for sharing your Backyard Ice Cream Bar, Blanca!