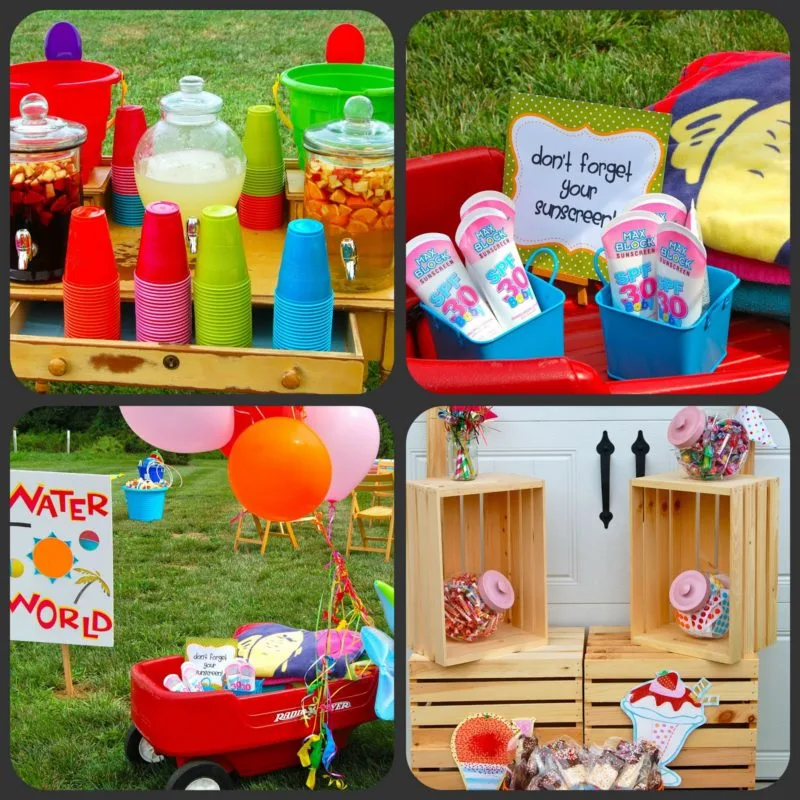 I heard a terrible rumor that some schools are back in session next week…that simply can't be true because then that would mean that summer is almost over! I will just refuse to believe this is the case and instead share with you this Summer Fun party! Laura of
Cupcakes and Lemonade
is here to tell us about this special party. When you have winter birthdays but love all that summertime has to offer what else is there to do other than throw a Half Birthday! What a great idea!!
Laura can find any occasion to throw a party so it wasn't hard to convince her to throw a half birthday celebration for her three girls and the neighbor's three boys (they jokingly call themselves the "Brady Bunch" who all celebrate winter birthdays. They
have joked that they are "so envious" of all the fun summer birthday parties they see online and wish they could just have a Popsicle eating, pool party, slip 'n slide kind of party for their six in the backyard.
Here is the invitation she designed…how cute is that?!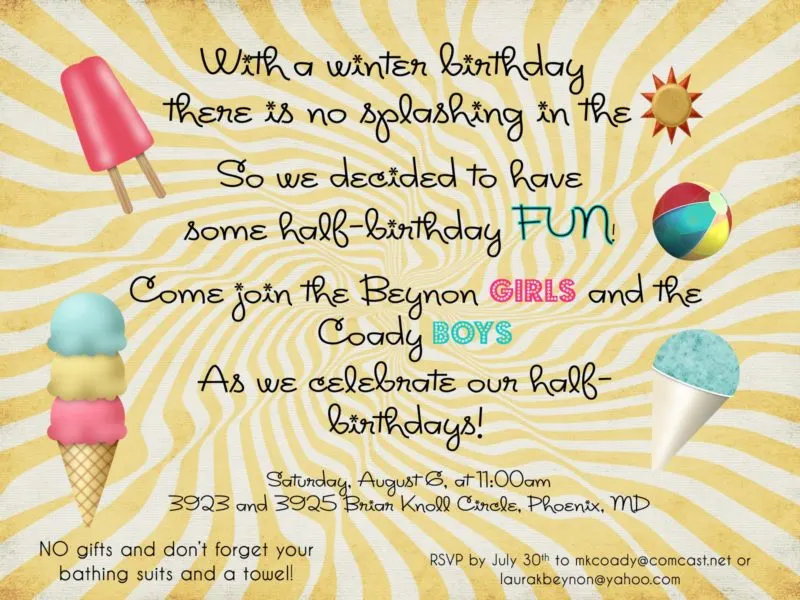 Laura says, "What a fun day it was! We rented a GIANT waterslide bounce house, had tons of great foods, a lemonade stand sweets bar, and fun favors for the kids. The biggest surprise came after lunch. The snow "ball" truck drove right up into the yard! The line was so long as kids and grownups enjoyed it all!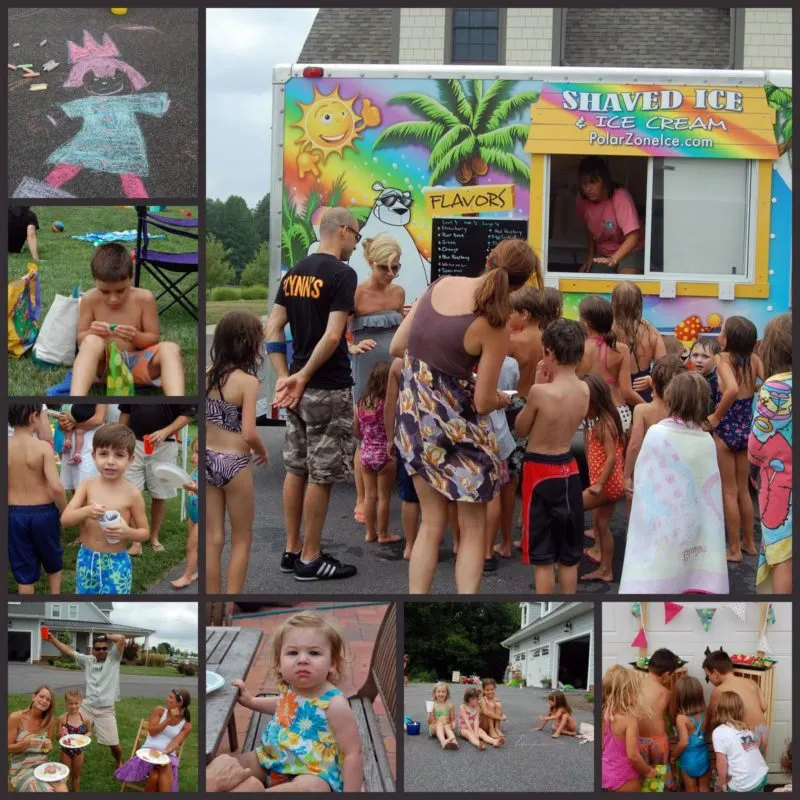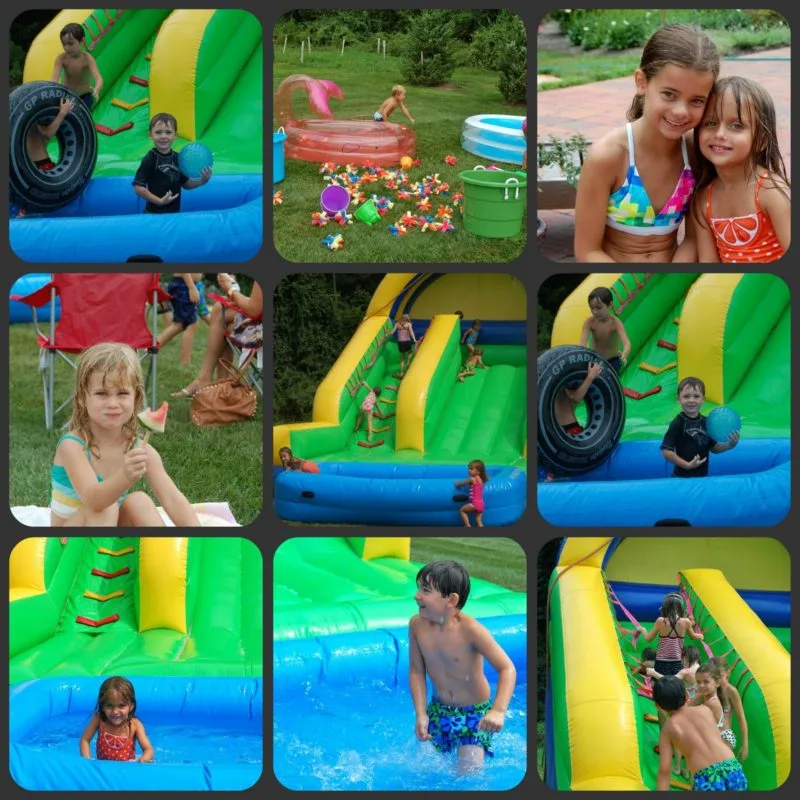 The reason we had this party!"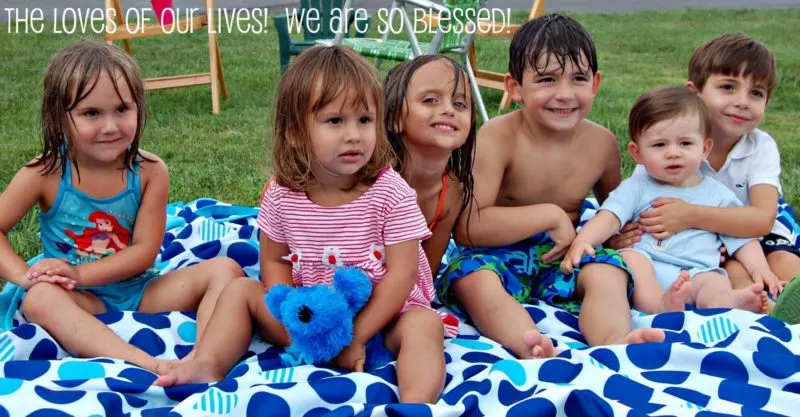 Thank you so much for sharing your creative Summer Fun Half Birthday Party with us!