Your glam girls will love to create their own scents with a DIY perfume station!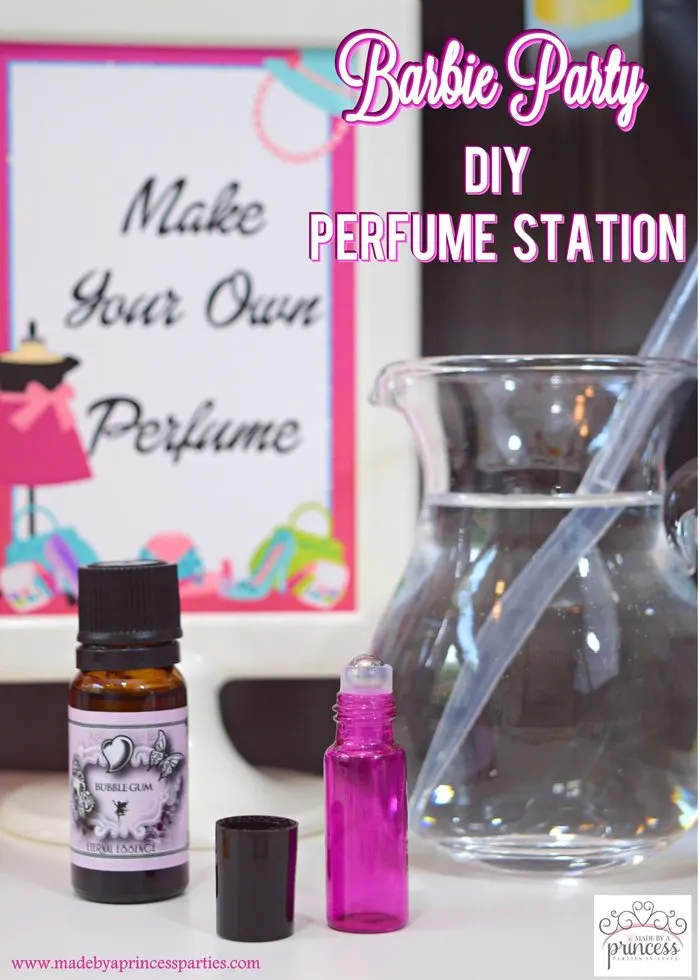 Take your Barbie party to the next level and send your little guests home with a custom perfume bottle! This Barbie party DIY perfume station is easy to put together and so fun to do.
Barbie Party Activity Idea
Struggling to come up with a fun and creative activity? A Barbie Party DIY Perfume Station is just what your little fashionistas need to complete their runway ready look. All you need are a few items (that can be found on Amazon) to get your perfume party started!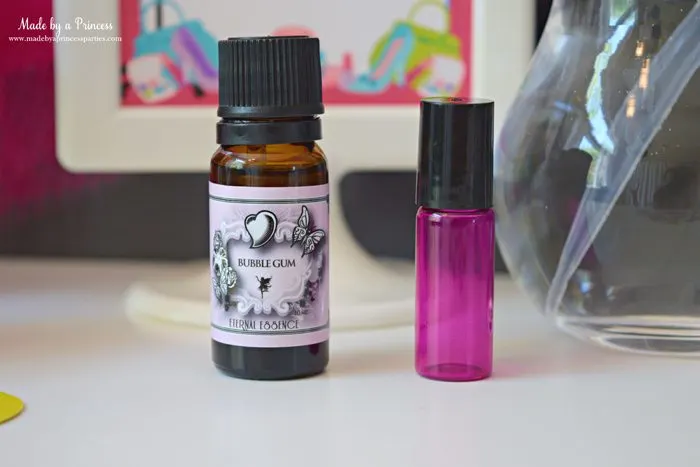 I chose 5ml perfume roller balls in hot pink because the color matched the decor perfectly.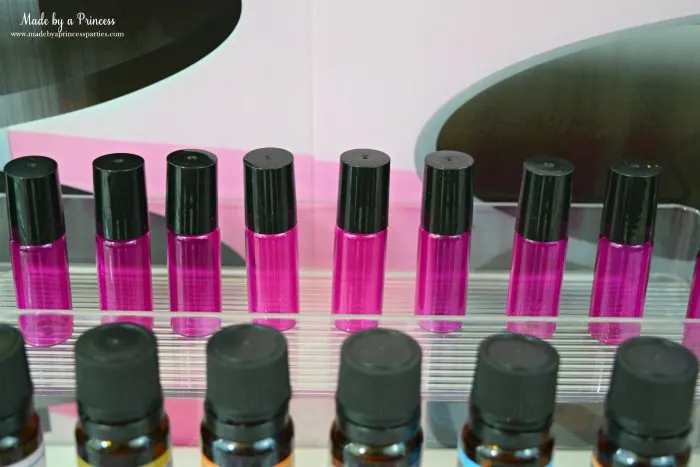 I consulted my assistant (my 6 year old daughter) on what scents to choose for this party, and after much deliberation, decided on a set of essential oils in sweet flavors: Bubble Gum, Oatmeal Cookie Dough, Peaches & Cream, Chocolate, Blue Cotton Candy, and Orange Creamsicle.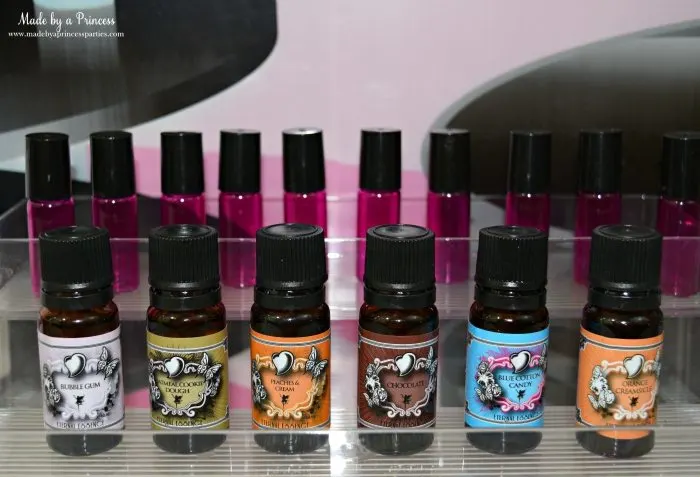 Many perfume tutorials will tell you to use a carrier oil like Fractionated Coconut Oil but if you are unsure if any of your guests have allergies or sensitive skin you can use distilled water.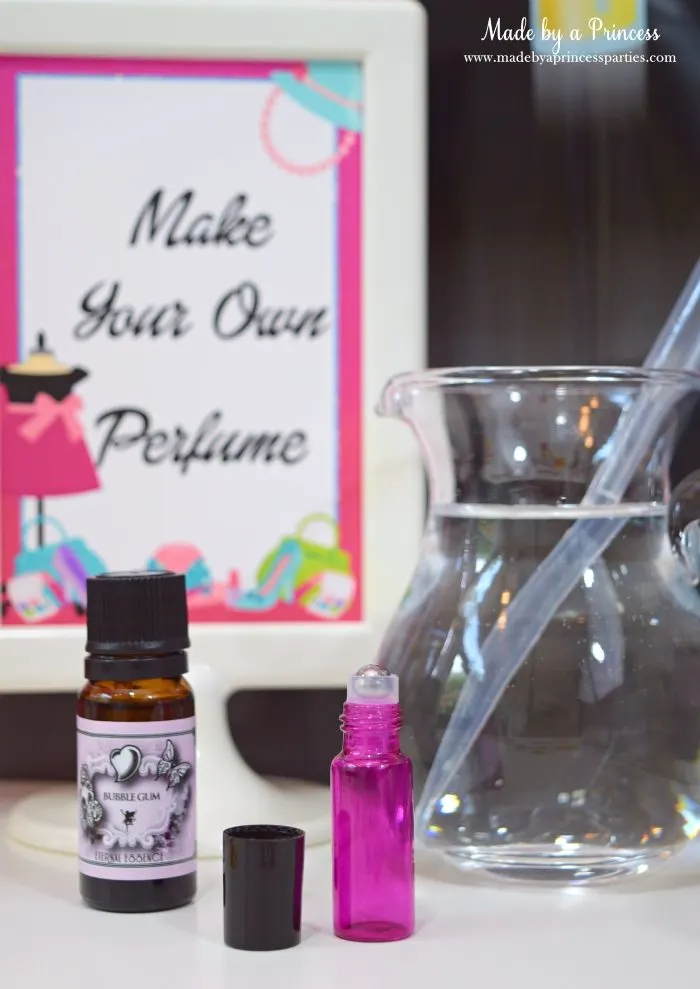 Once you remove the roller top, place a few drops of oil in the bottle, then fill with water until about 3/4 full. Shake well and test. At this point you may decide to add a little more oil or more water it just depends how strong you want the perfume to be. These oils are really strong so you don't need much.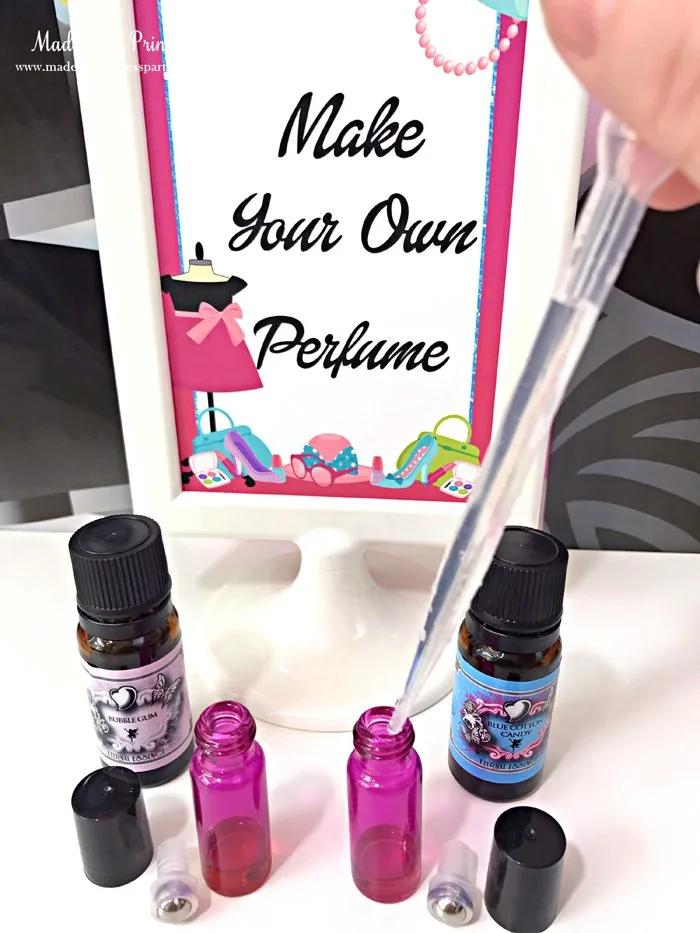 Add a custom label (you can download them below) and you are done! So easy. The great thing about this activity is that is also doubles as the party favor…I love stuff like that!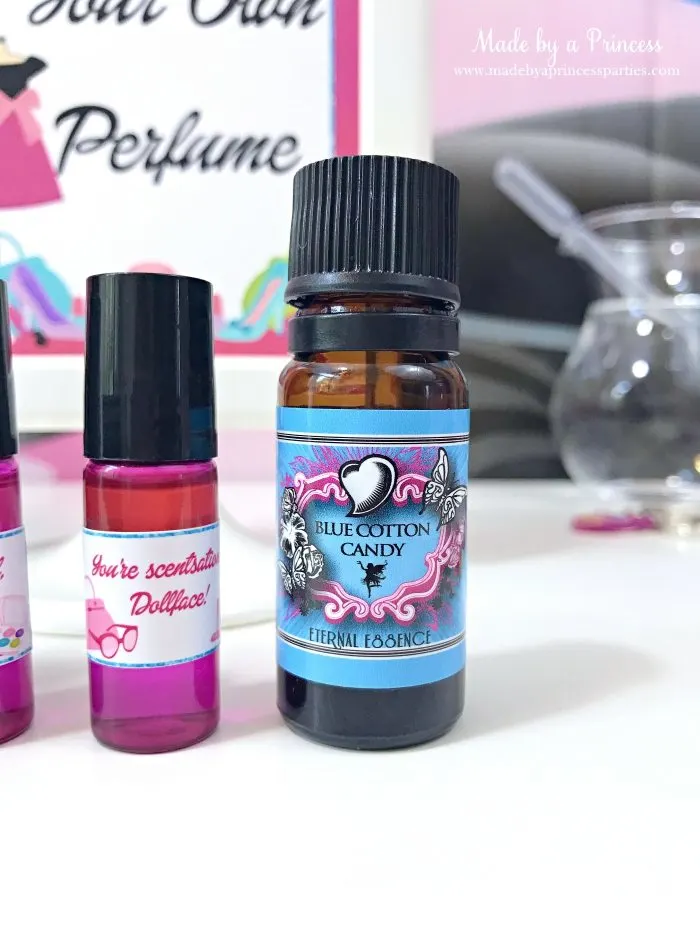 This is the easiest DIY ever and you don't have to be crafty to put it together. You just need essential oils, roller bottles, and distilled water.
This DIY perfume station isn't just for kids! Your grown up girl friends would love this too. With scents like lavender, eucalyptus, peppermint, lemongrass, sweet orange, or tea tree you could easily host a girls night in and make your own purse sized scents. I think it's time to put together a "Pinot & Perfume" party don't you think?!
Click the image or link to download and print these Make Your Own Perfume printables 4×6 signs.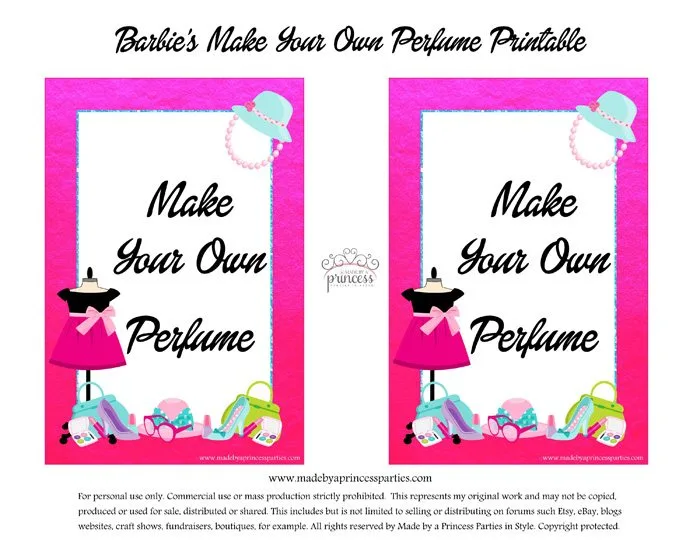 FREE Barbie Party Perfume Bottle Labels
Want the food tents, editable invitation, and Barbie's Beauty Bar printables featured here and the Fashionista Barbie Party Ideas post? Join my Made by a Princess Castle Community and have access to my secret VIP (Very Important Princess) resource library. There you will find all of my party and holiday printables!
I hope you enjoyed these Barbie Party DIY Perfume Station and Free Printables. You can find more images and ideas for this party on the Birthday in a Box website.
This party was created in partnership with Birthday in a Box and post does contain affiliate links.