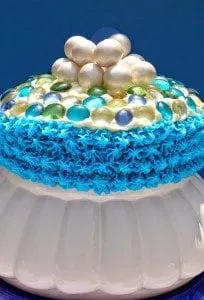 This party screams summer to me. I love the colors and all of the gorgeous food. This party was submitted by Julie of Tabletop Treats and I am in love with it.

Juli tells me this was a fun summer time bubble themed party to celebrate 3-year old Anna's birthday and a small cousin play date. Cake, cupcakes, blue jello and sugar dipped marshmallows all made for sweet snacking by the pool.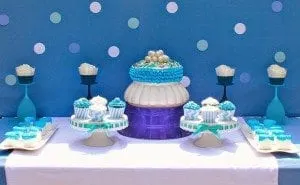 Those plastic wine glasses make perfect cupcake stands!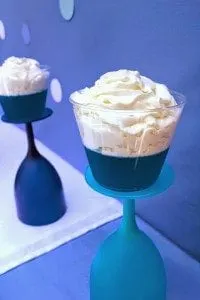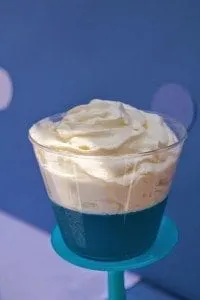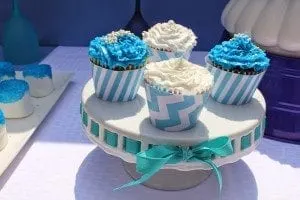 Yummy cupcakes with mini "bubbles" for the kids to snack on.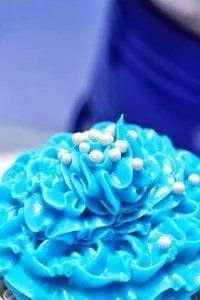 What kid doesn't love sugar dipped marshmallows?!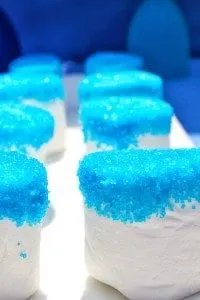 The bubble wands were a hit and the kids enjoyed showering themselves with bubble fun!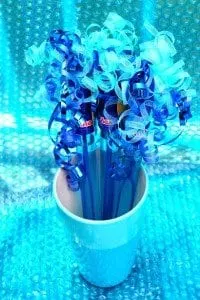 Bubble wrap used as a decoration for a bubble party? Genius!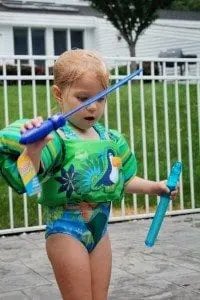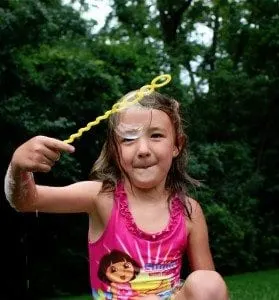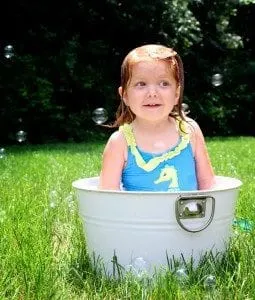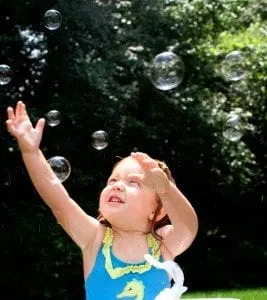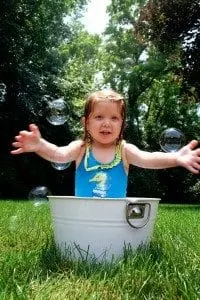 Thank you so much, Juli, for sharing your party. I love it! These little ones looked like they had so much fun celebrating Anna's bubble birthday!

If you would like to get in touch with Julie you can find her at [email protected], Facebook, and her website.