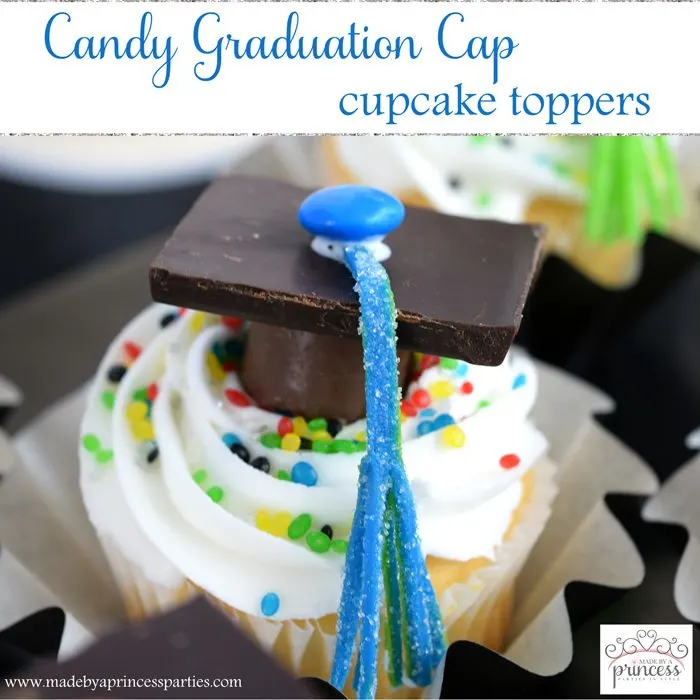 Do you have a graduate in your house? I do and I just can't believe it! With graduation parties and ceremonies on my mind I wanted to create something fun and festive for cupcakes that anyone can recreate. These Candy Graduation Cap Cupcake Toppers will send you to the top of the class!
All you need to make these Candy Graduation Cap Cupcake Toppers are some candy and frosting. Here is your shopping list:
Rolos
Chocolate bar with squares (I used Godiva)
M&Ms
Rainbow sour belts
Frosting
Cupcakes
CandyFetti™ from Sweets Indeed to decorate
I love the CandyFetti™ from Sweets Indeed! It's the perfect combination of tart and sweet and it comes in just about any color combination you can think of. Marie of Sweets Indeed created this custom graduation mix for me for a photo shoot I did for Wholesale Party Supplies. How cool would it be to order CandyFetti™ in your school colors?! I think I need to place a new order now… 🙂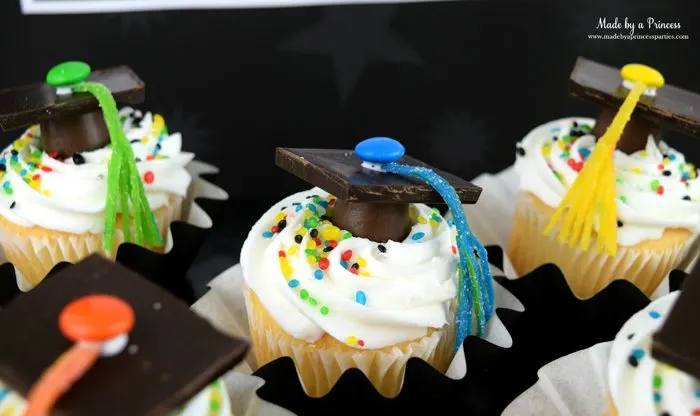 Start by breaking your chocolate into squares. Use some frosting (I used the kind they have at the store that comes in a tube) on the top of the Rolo to secure it to the chocolate square.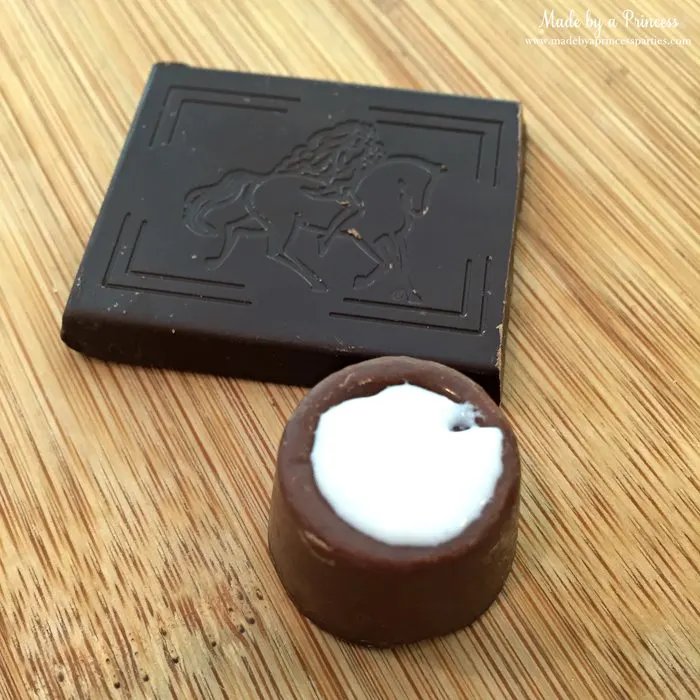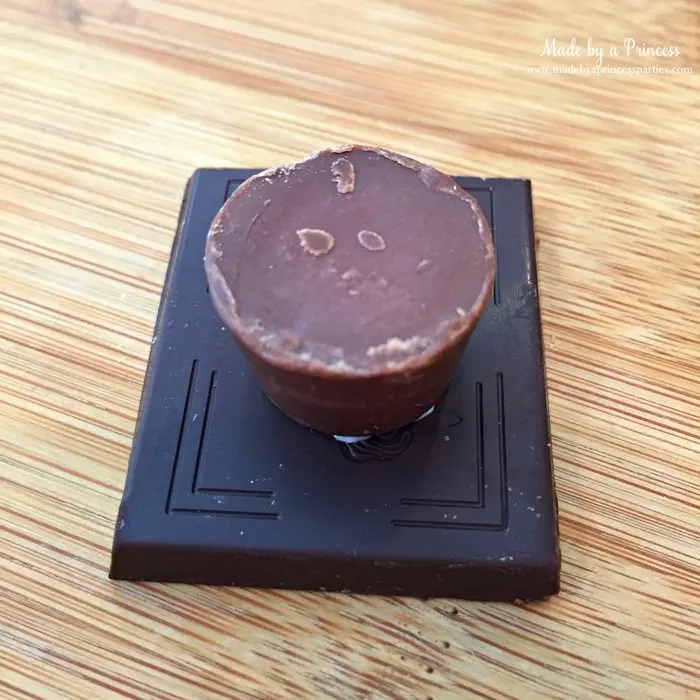 Now cut your sour belts into strips.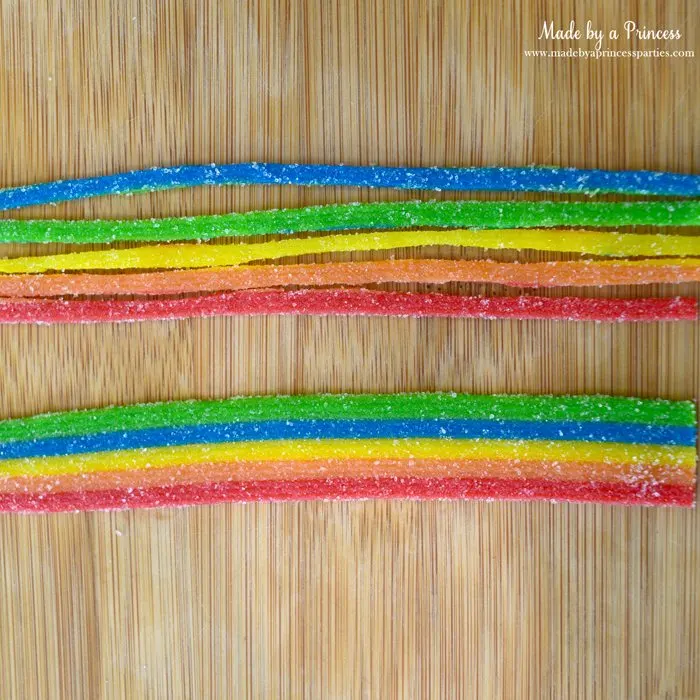 Cut one long strip and then two smaller ones. Slice the bottom of the long way half way up and then the two smaller ones about 3/4 of the way up. Stick the smaller ones onto the larger one and pinch together.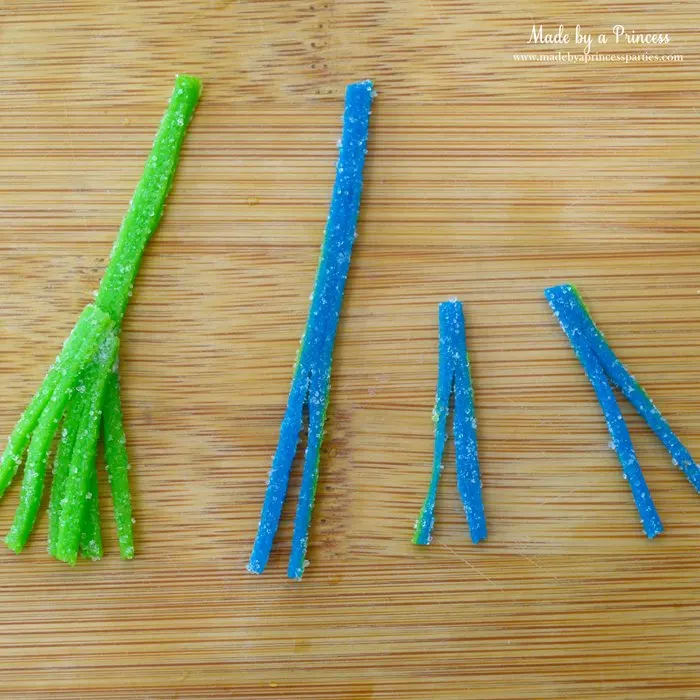 Find the corresponding M&M color.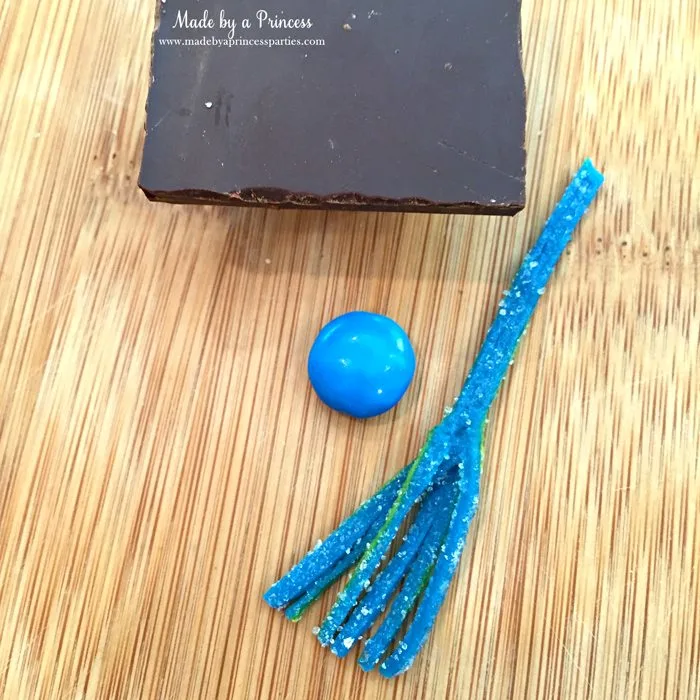 Use a small bit of frosting to secure the tassel and then add another small dot of frosting to secure the M&M.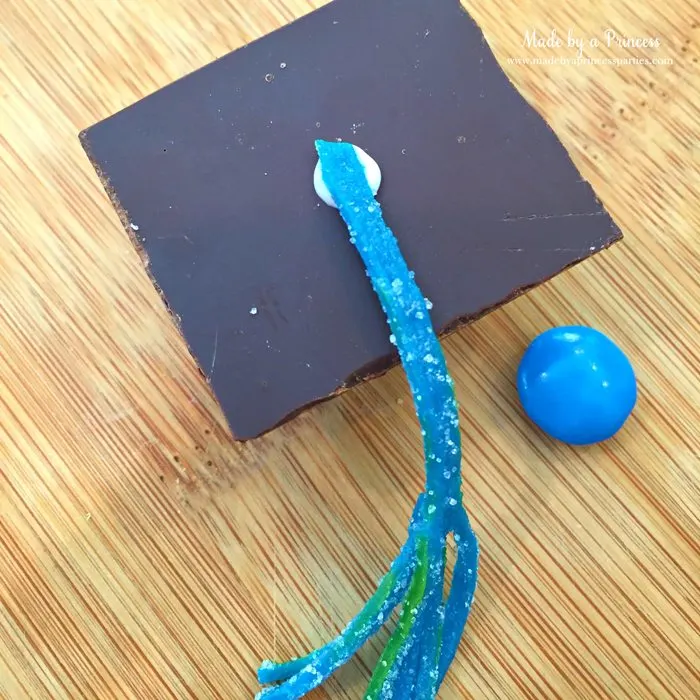 You're done! I am going to be making these with my son's class in a couple weeks so come back and check out how the kids decorate their candy caps!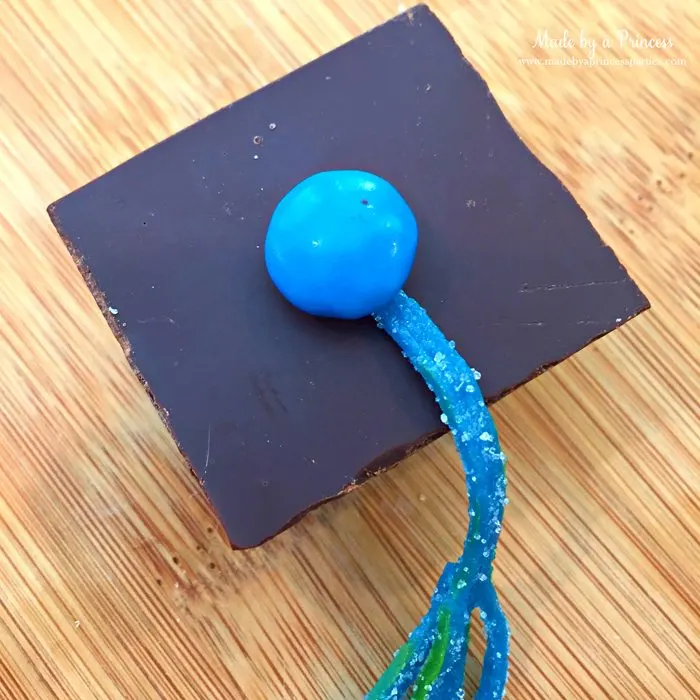 What color would your cap be?!
Want to see more graduation ideas? Check out the party I put together for Wholesale Party Supplies.
Happy Crafting!