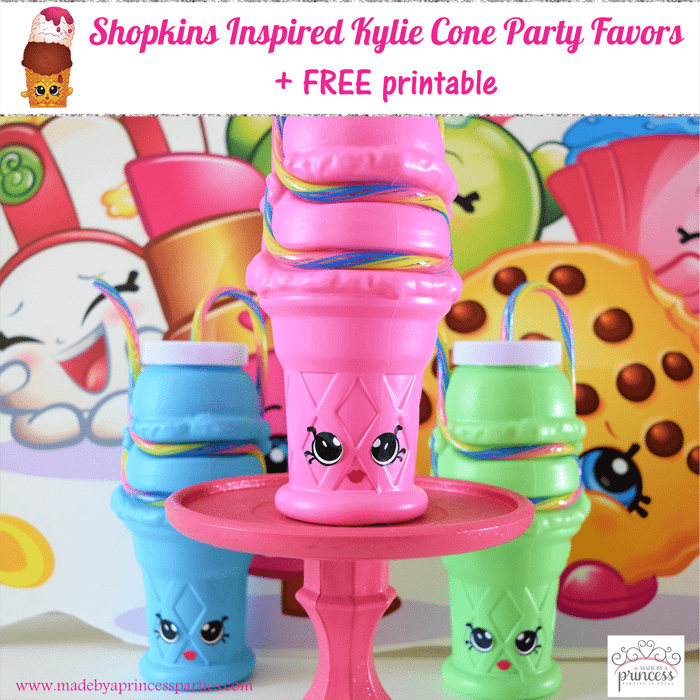 Shopkins is the hottest toy for little girls right now and is quickly becoming the newest trend in parties. I have a Shopkins fan in my house and I have to say these things are pretty darn cute. In preparation of my daughter's birthday party this past weekend I designed a bunch of Shopkins inspired party favors and am sharing the printables I created for them with you today.
Are you familiar with Kylie Cone? (I think it's pretty funny that there is a Shopkin named Kylie!) This sipper cup from Birthday in a Box looks reminded me of Kylie Cone so I created some stickers that would bring these sippers to life and really make them look like the character.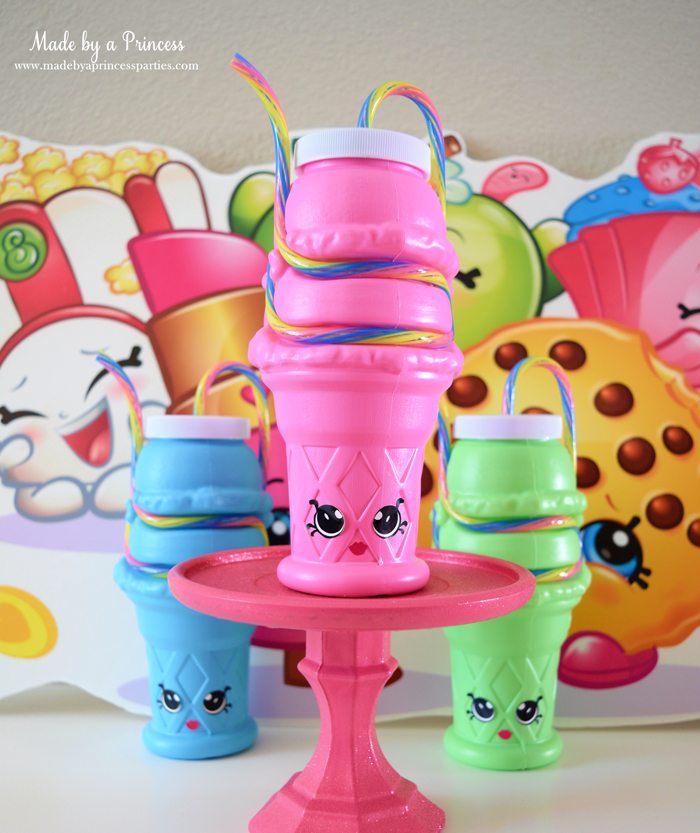 I have used Online Labels for years and really love the full sheet waterproof labels because they are so versatile. I printed the eyes and mouth using one of these labels and then carefully cut them out with small and very sharp scissors. You can download the printable I created so you can make your own.
I'm not gonna lie…it took quite awhile BUT I think they came out really cute and the moms actually thought the cups came like this. One more thing…these stickers are not meant to be permanent and will likely eventually come off.
Check out my Miss Pressy Party Favor + FREE Printable post as well.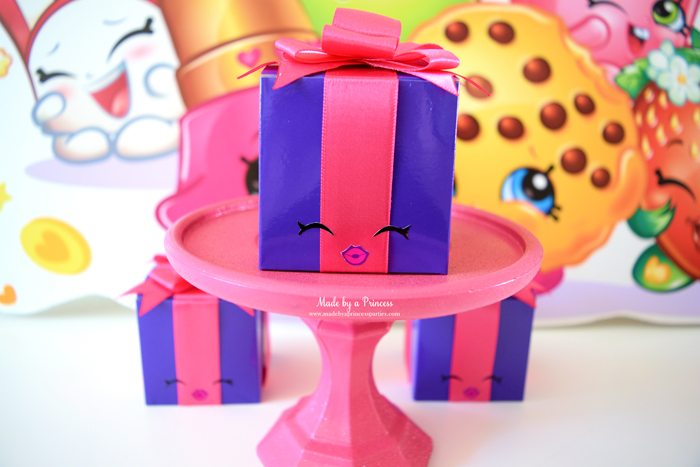 I'll be sharing the full party as well as my party planning blog post on Birthday in a Box so please check back to view all the details.
Happy Crafting!
Suggested Additional Party Supplies: