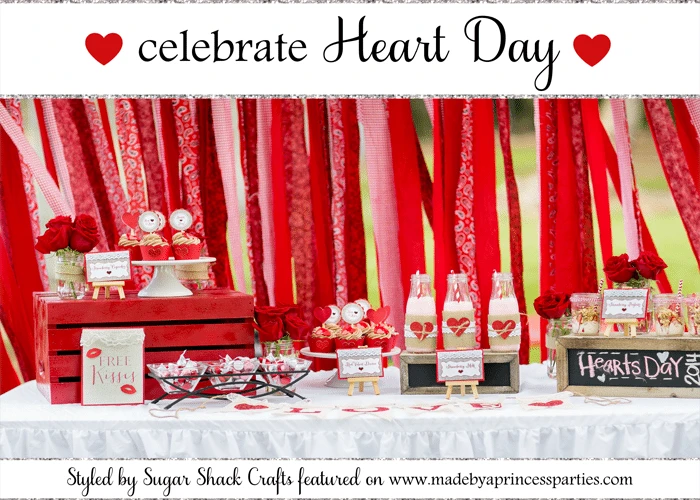 This adorable Hearts Day celebration Sugar Shack Crafts put together for her boys is so sweet it will make your heart melt.
Sometimes all you just need to grab your little loves and head outside to celebrate Happy Hearts Day and Sugar Shack Crafts went all out for this darling hearts party. I think one of my favorite things is the fabric banner backdrop. The fabrics she chose perfectly complement all of her table decorations and food.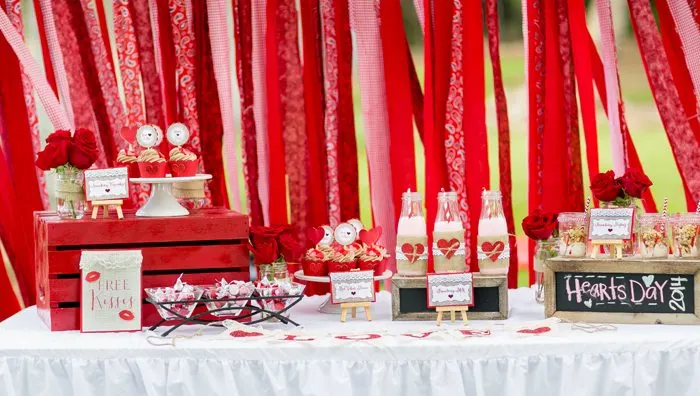 Decor
Fabric Banner
Wooden Crate
Chalkboard Crates
Cake Stand
Mini Wooden Easels
Red Roses
Ruffled tablecloth
Enjoli kept her table simple and uncluttered and used just a few key signature items. The red crate added a pop of color and height. Crates are really versatile and can be painted in any color you need. I love how she used the chalkboard crates as pedestals and added a sweet message.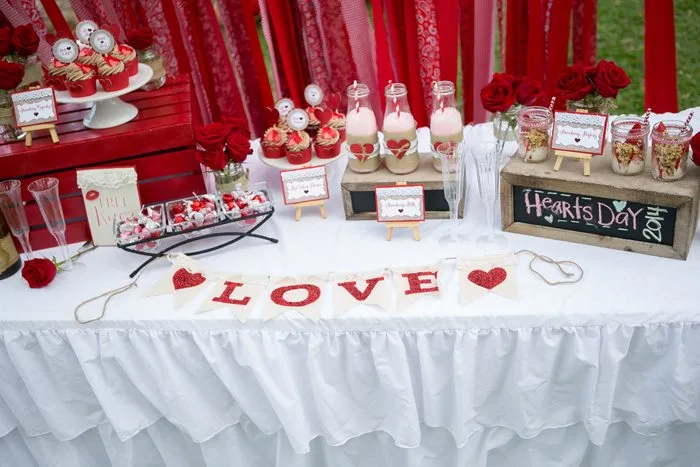 The glitter red LOVE banner from Vanessa Grant Designs was perfect against the white ruffled tablecloth from Candy Crush Events.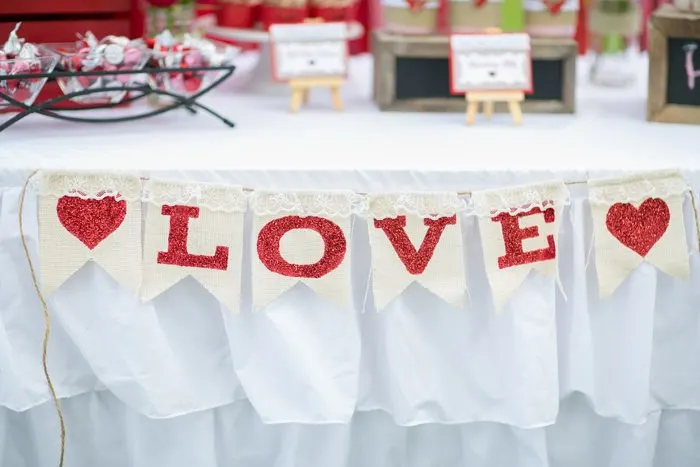 You can never go wrong with red roses!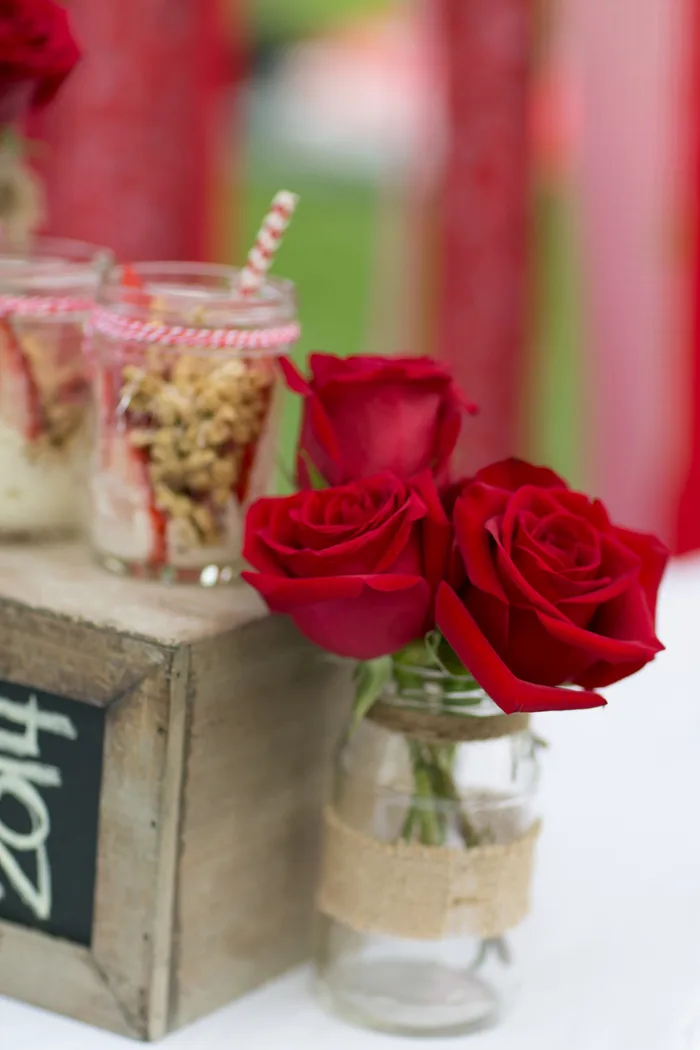 Food
Strawberry Parfait
Strawberry Milk
Cupcakes
Hershey's Kisses
Sweet Strawberry Parfaits in mason jars were embellished with pink twine and chevron straws.
Enjoli made coordinating food tents and mini wooden easels to prop them up. Easels are great for table decor.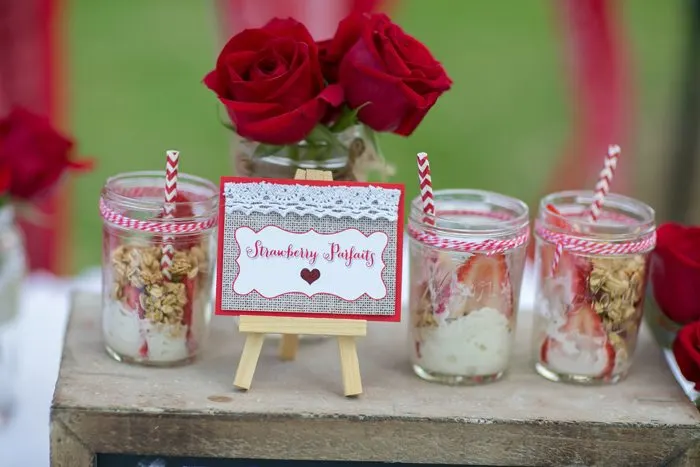 Kids love Strawberry Milk and when they are in cute vintage glass bottles decorated with burlap, lace, glitter hearts, and a cute straw it just tastes sweeter!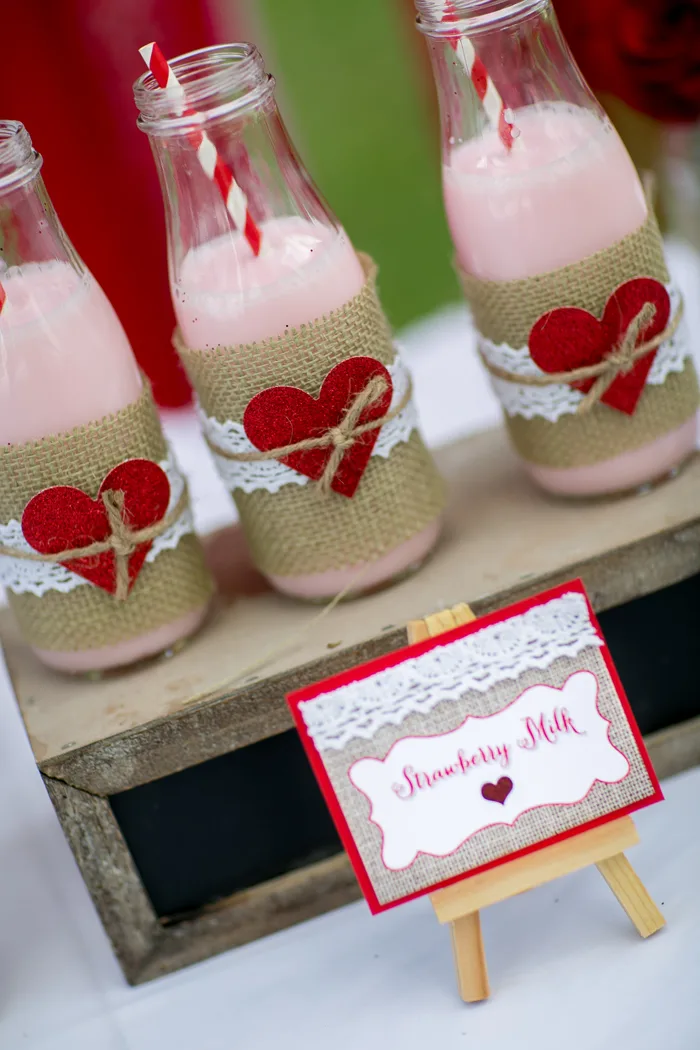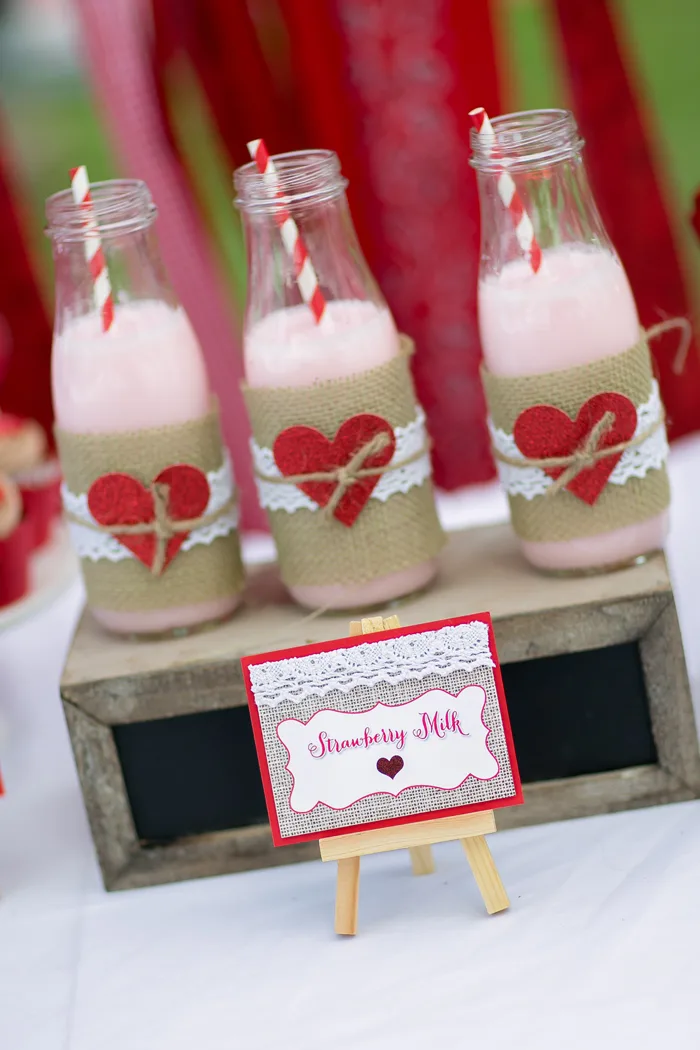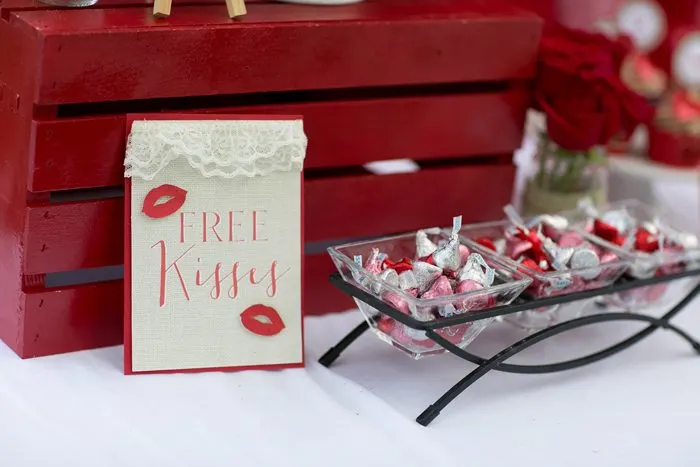 Who wouldn't love a cupcake topped with fondant hearts?! These are so cute!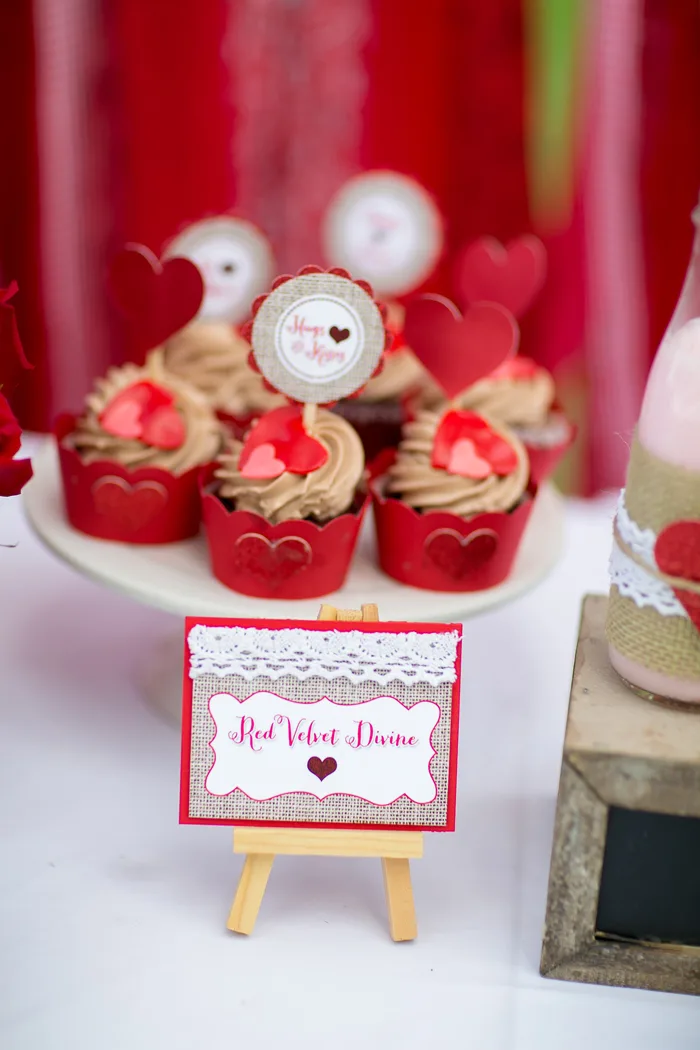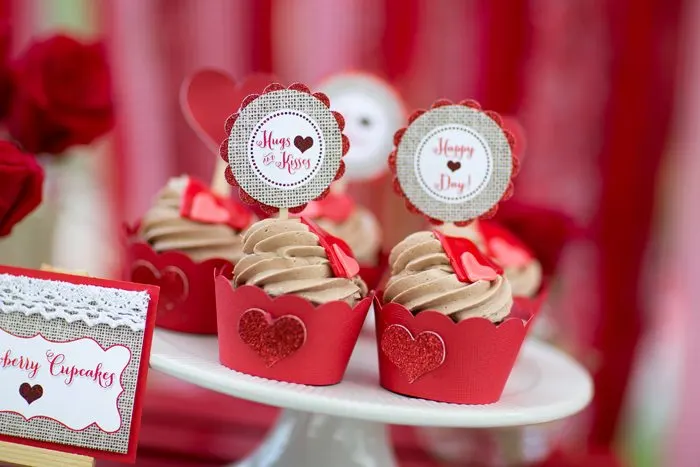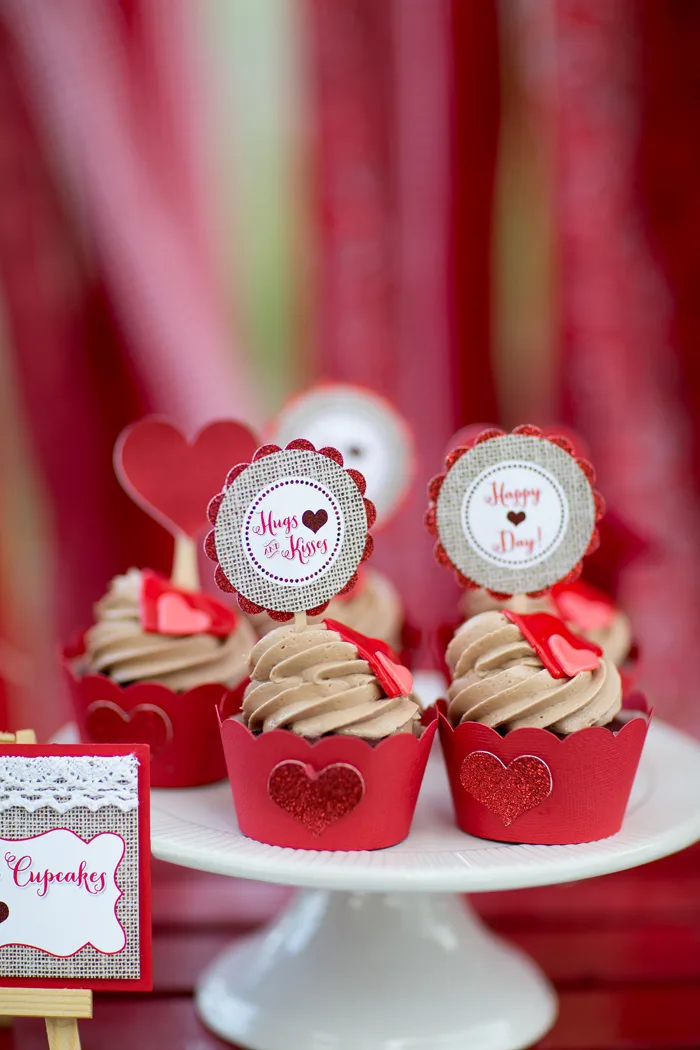 These boys are having way too much fun and really know how to celebrate Happy Hearts Day!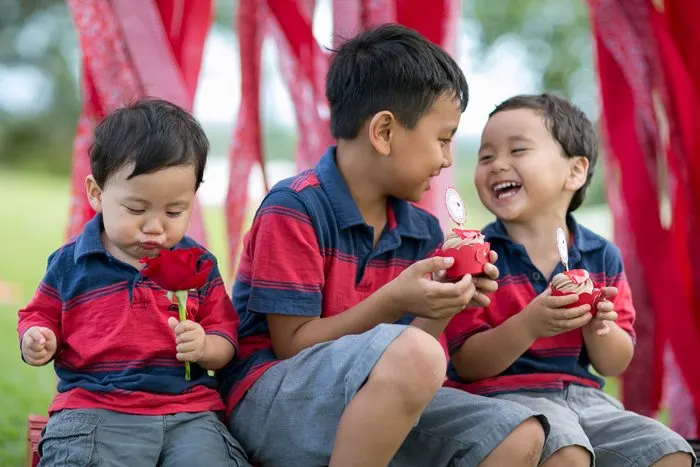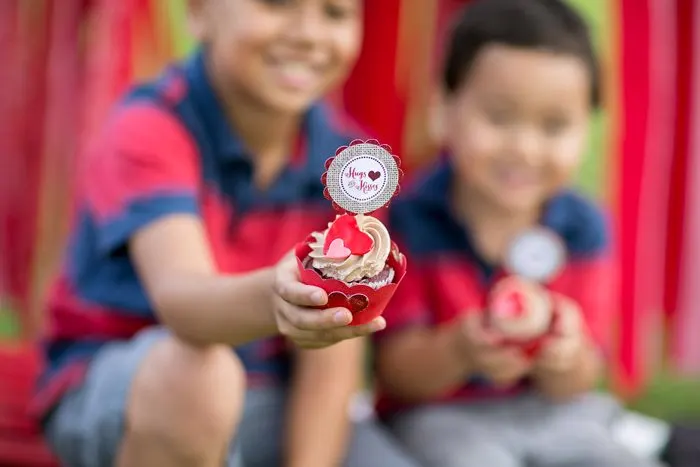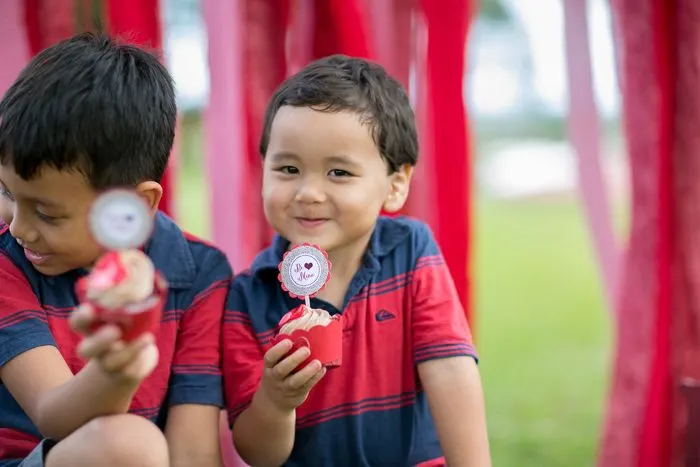 This is my favorite picture. It shows pure joy and love between a mama and her little love.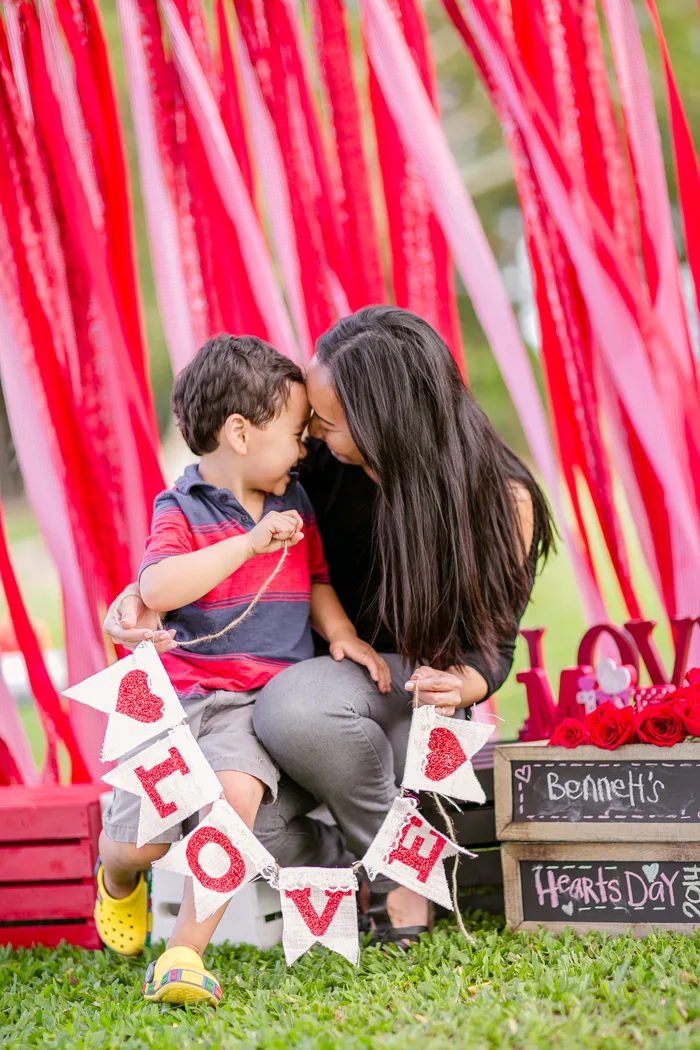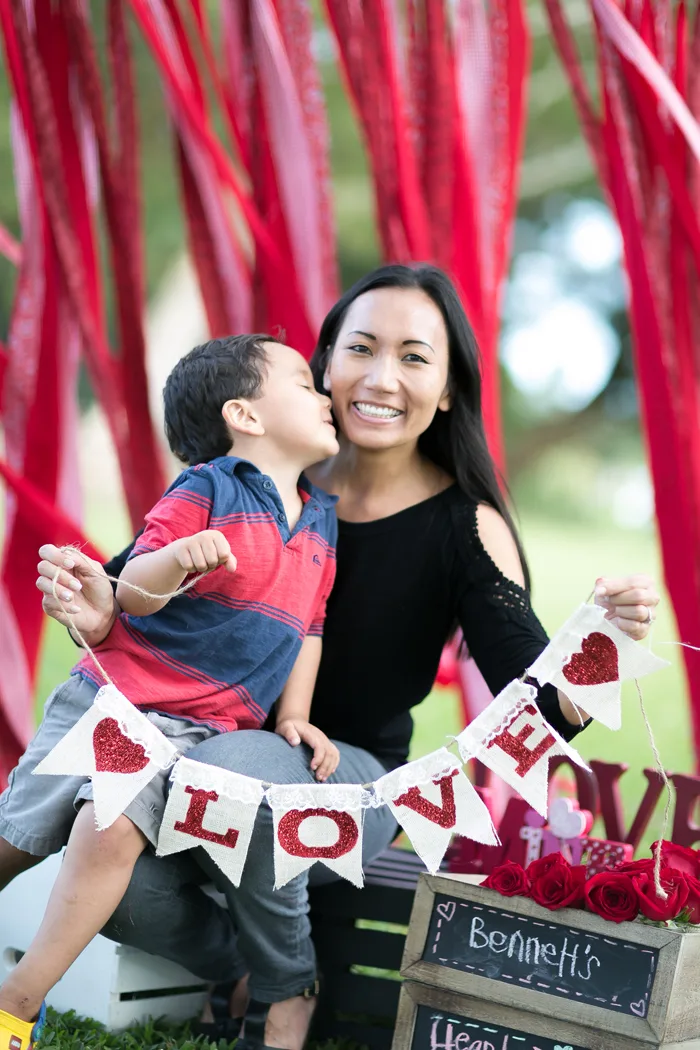 Happy Valentine's Day from Sugar Shack Crafts!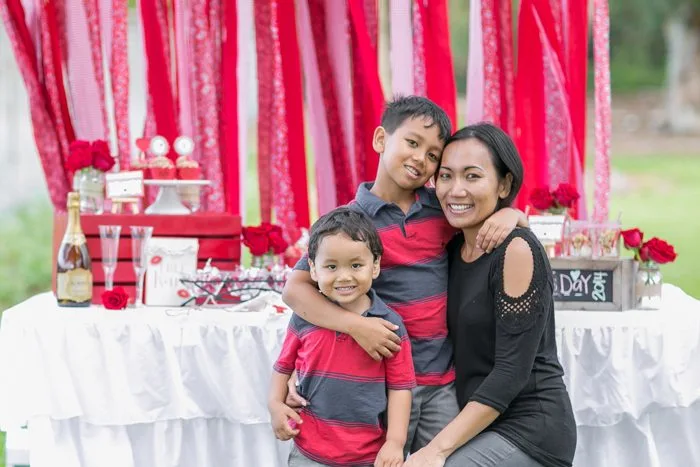 Vendor Credit