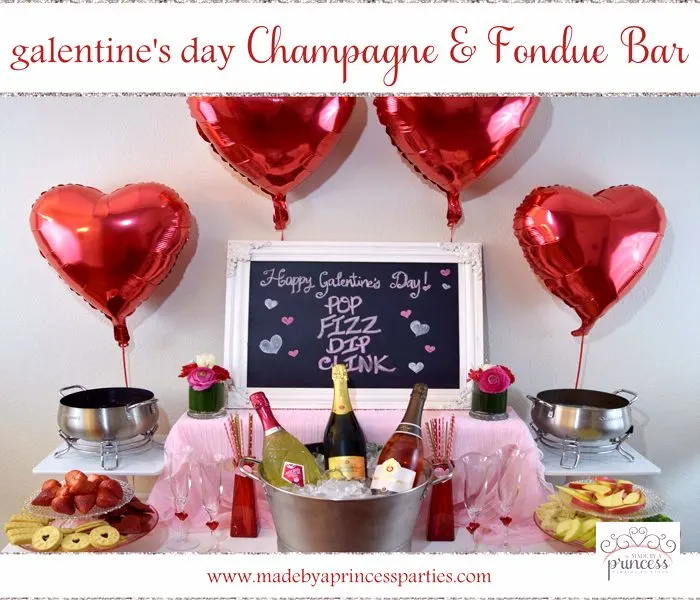 It's time to grab your girlfriends and a few bottles of Champagne and celebrate Galentine's Day! I love just about any excuse to throw a party especially a Valentine's themed party with hearts, Champagne, chocolate, fondue, and some good girlfriends. Today I'm sharing some ideas on how to celebrate hearts day with your besties!
You don't need to have a honey to celebrate Valentine's Day. You don't need to take a baseball bat to a giant heart – you just need to gather some good girlfriends, good food, and great spirits! With World Market setting up your own Champagne Fondue Galentines Day Bar is a piece of cake.
Bright red balloons from the dollar store make a very easy and inexpensive backdrop. I love the pretty Georgina Ornate Chalkboard and thought it was perfect as a statement piece for my table. Originally I was going to write the menu on the board but wanted to do something a little more whimsical and went with, "POP, FIZZ, DIP, CLINK."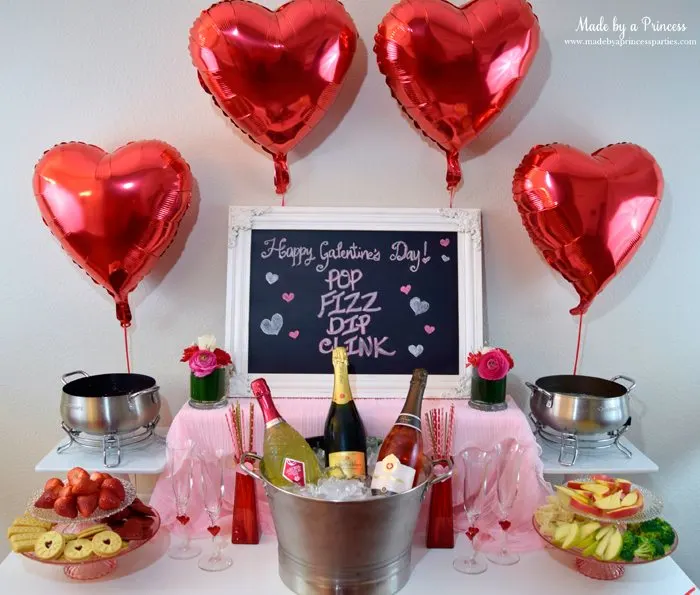 I picked up several different types of Champagne and thought it would be fun to have a little taste test since they are all so different.
Party tip: Don't have a fondue skewers? Grab some bamboo skewers and wrap the top portion of the skewers in washi tape. Really easy and very inexpensive.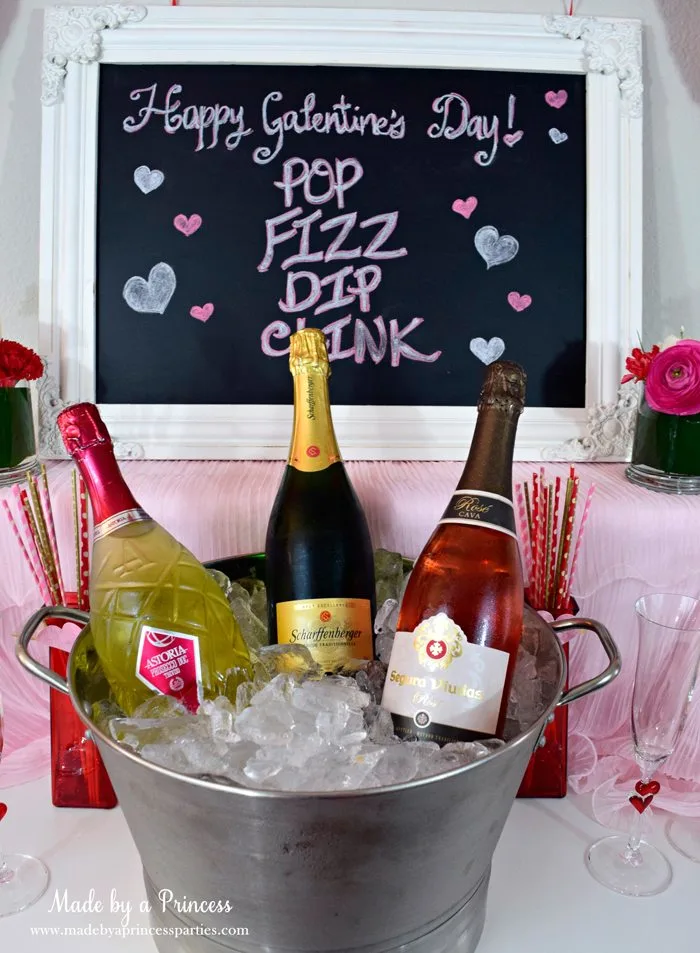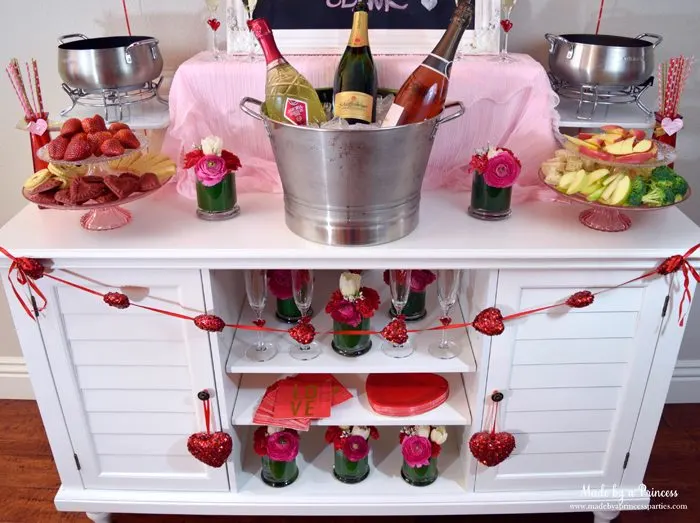 These Heart Flutes are new this year and are really beautiful in person.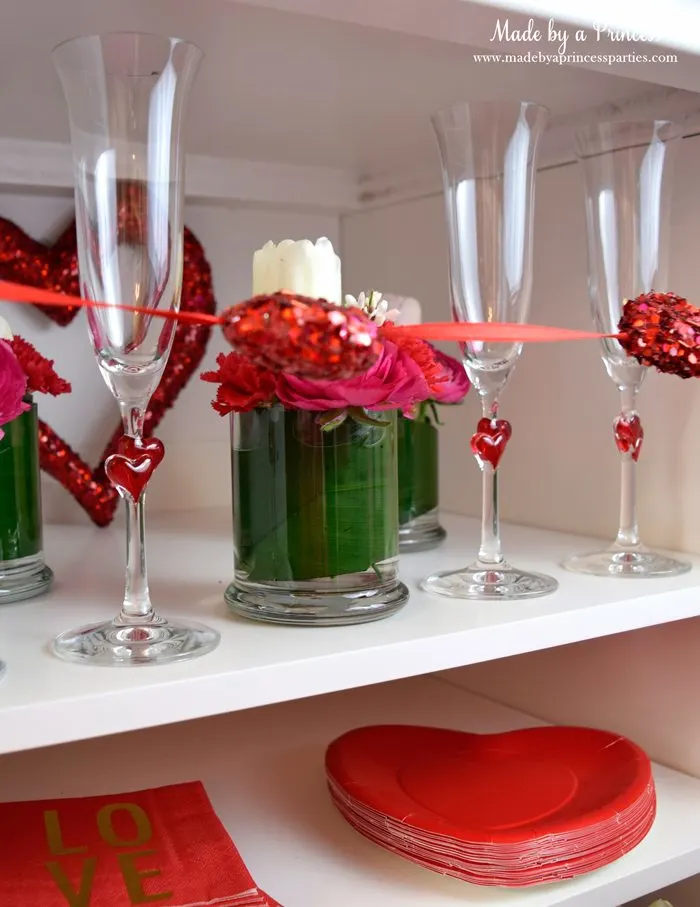 These "LOVE" napkins from World Market were simply stated and perfect for my buffet bar.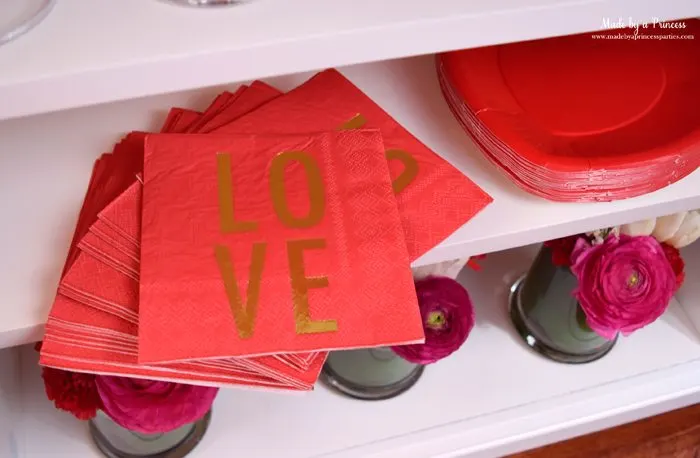 The table was filled with my favorite things to dip into fondue. On the left was my signature Champagne Marzipan Chocolate Fondue, strawberries, Walkers shortbread, Jammie Dodger biscuits, and Champagne Red Velvet Pancake Mix baked pancakes. I love the way the baked pancakes turned out in the 12 cup Heart Baking Pan.
I always try to have fresh flowers at all my parties. Ranunculus are beautiful flowers and are an important part of our history here in Carlsbad so this is a little nod to where I live. Have you ever visited the Carlsbad Flower Fields? You should! It is just gorgeous.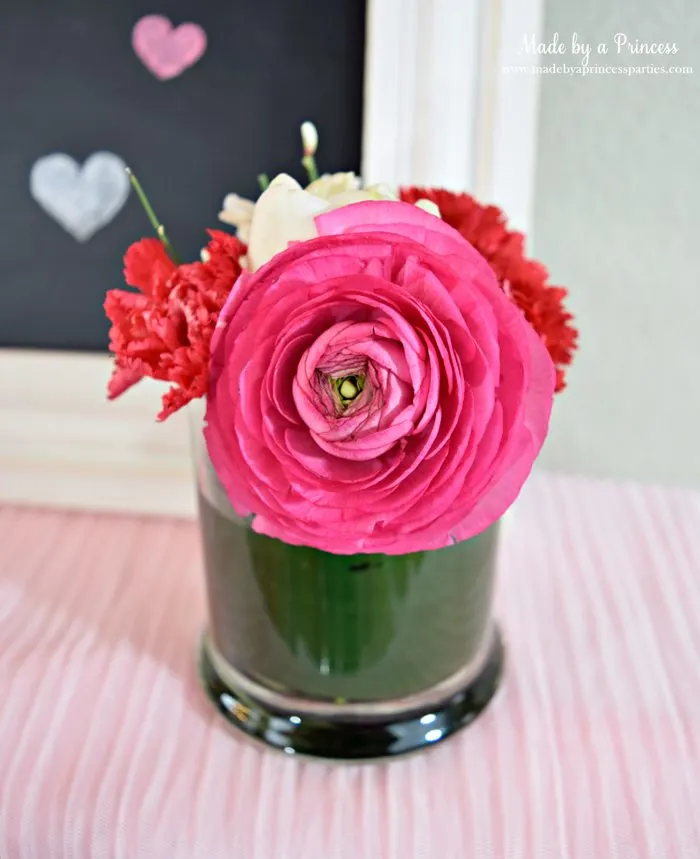 I hope you enjoyed my Champagne Fondue Galentines Day Bar! Do you celebrate Galentine's Day? I am wishing my bestie, Beth, a very Happy Galentine's Day!
Need some gift ideas?
World Market Shopping Guide:
This post was sponsored by World Market.