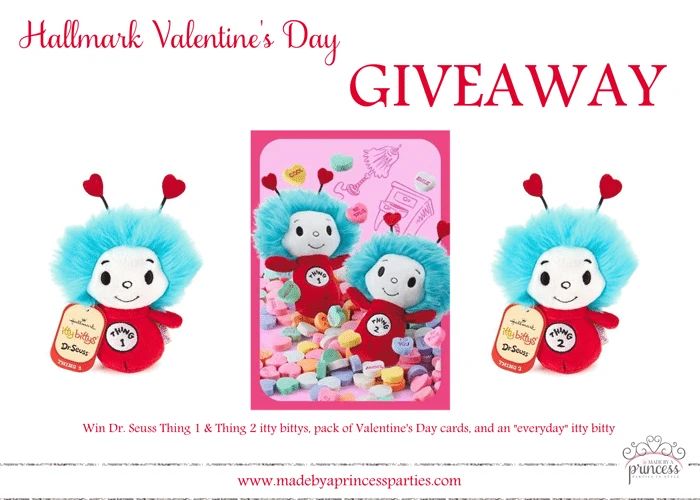 It's Day 3 of the Countdown to Valentine's Day! Woohoo! I love going to our local Hallmark to pick out cards and stock up on my favorite caramels. They are so addicting! One of my daughter's favorite spots at our Hallmark store is the itty bitty display. We of course love all the princess ones. I am going to have a hard time hiding the new Thing 1 & Thing 2 itty bittys from her because they are just too cute! I've got a surprise for you…I've got itty bittys and a collection of Valentine's cards for you too! Read below for details on how to enter my Hallmark Valentine's Day Giveaway 2016!
My very generous friends at Hallmark want send you a set of Thing 1 & Thing 2 itty bittys, a pack of Valentine's Day cards, AND an "everyday" itty bitty to keep or share with a love. All you have to do is enter to win below!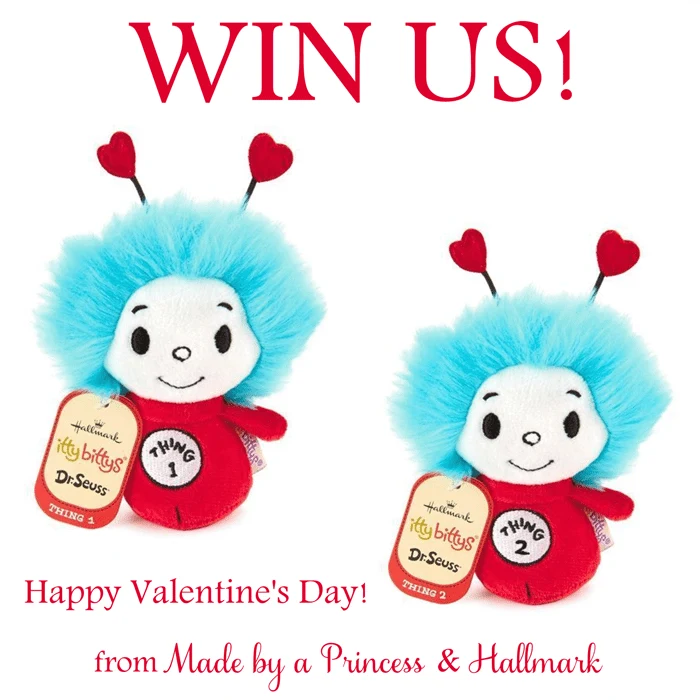 Winner will be chosen on the morning of Monday, February 8th. US winners only.
This post was brought to you by Hallmark. All opinions are my own. The prize will be sent out by the sponsor. I am not responsible for winner not receiving their prize; however, if an issue should arise I will do all I can to get the problem rectified.