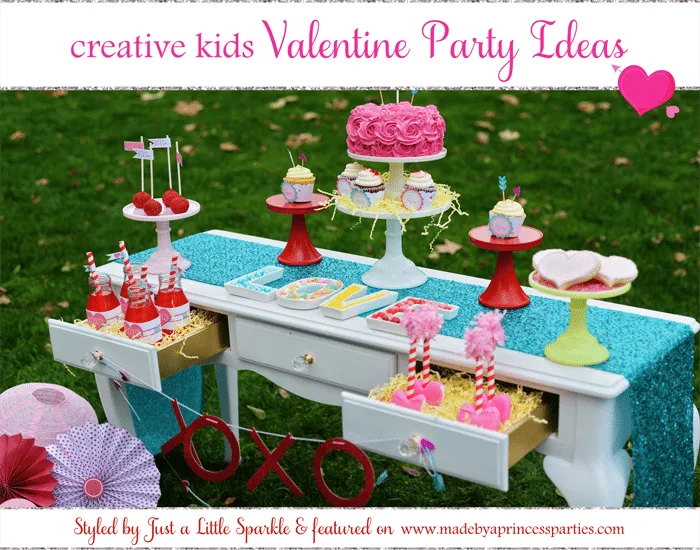 Valentine's Day is about a week away…are you ready?! I am seriously crushing on this Creative Kids Valentine Party from Just a Little Sparkle & Sweet Jelly Parties. They put together the sweetest crafting party for their daughters and their friends and it is full of ideas you can use for your own celebration. Alyssa of Just a Little Sparkle and Jamie of Sweet Jelly Parties are sharing all the details of this Creative Kids Valentine Party.
Decorations:
Gold sequined tablecloth
Conversation hearts poms
Fabric tie chair backs
Personalized mailboxes
Glittered placemats
Acrylic signs
"Valentine's Day is quickly approaching,
(Ahh…it feels like I just took down my Christmas decorations)
and knowing the kids were going to have to make Valentine boxes for school, I thought I'll do a Valentine's party and have them craft the boxes too.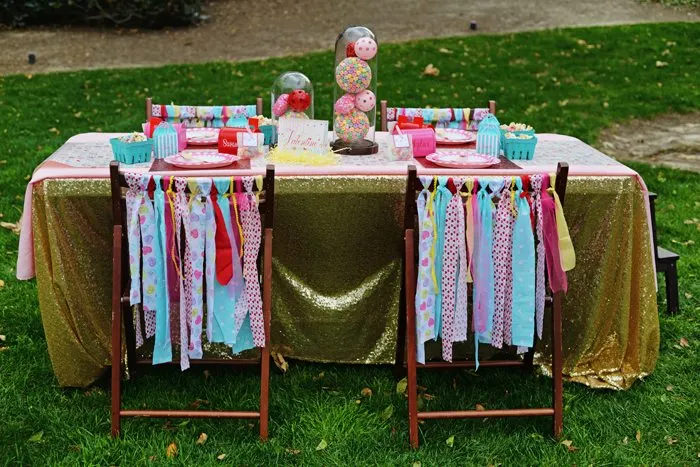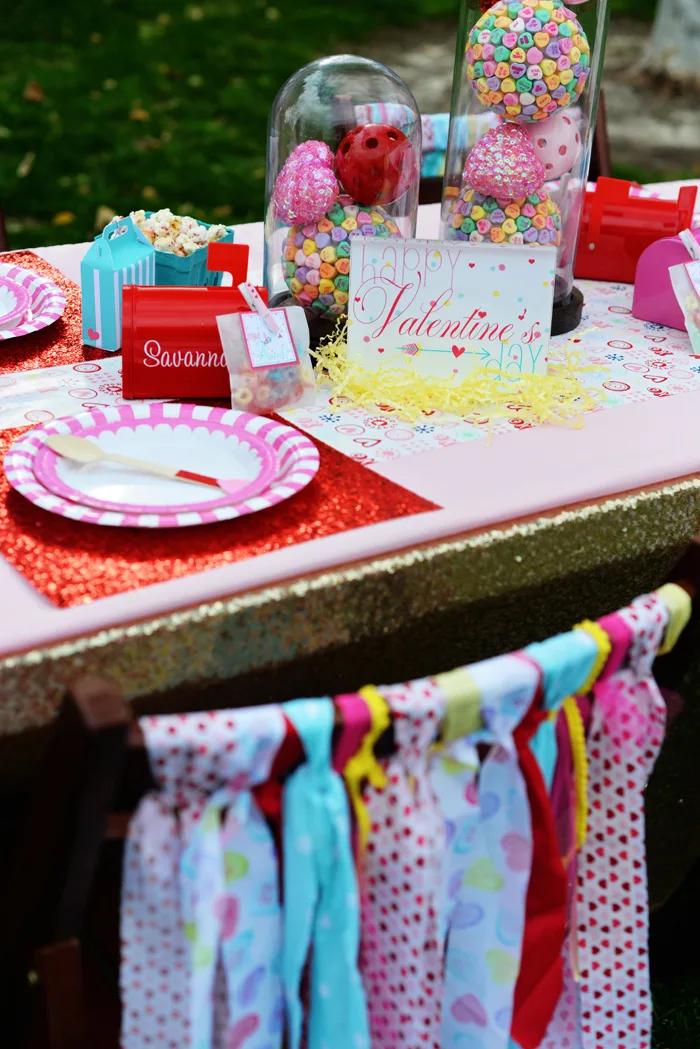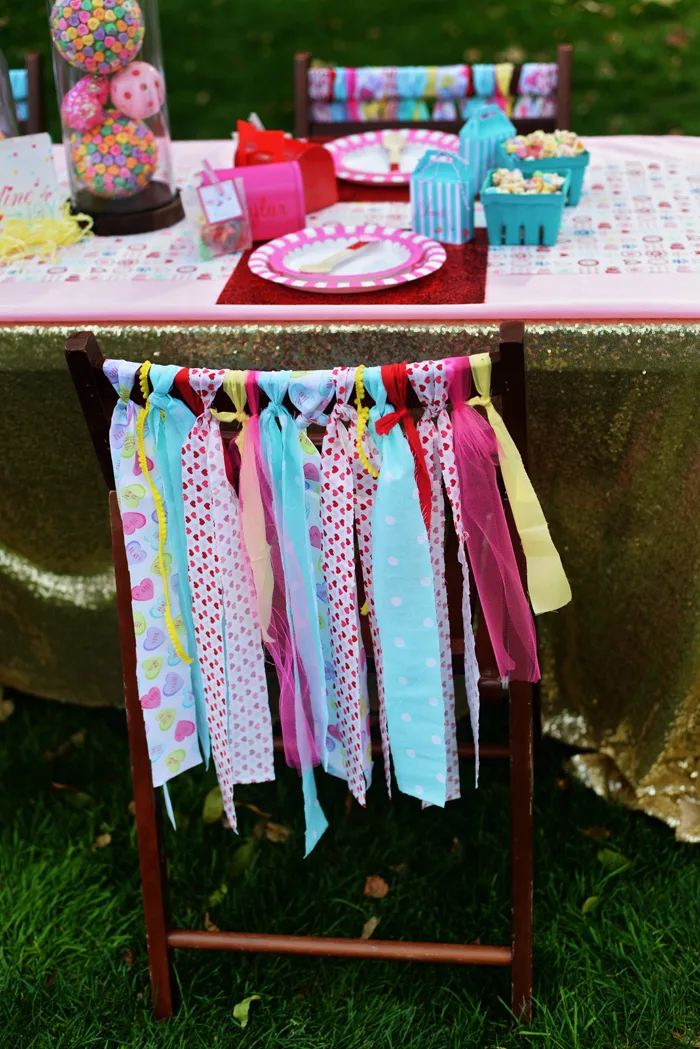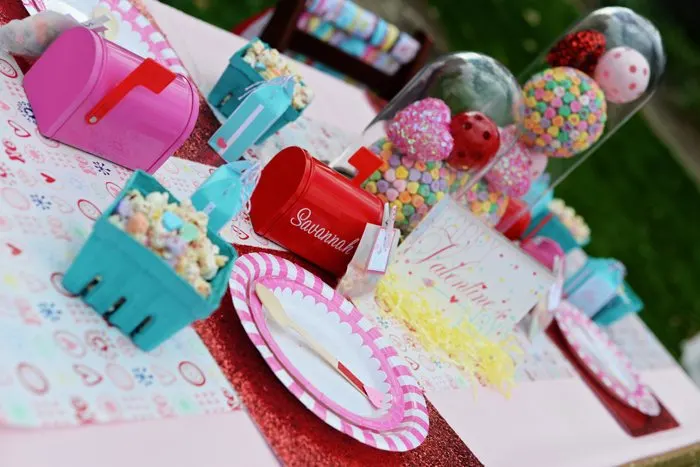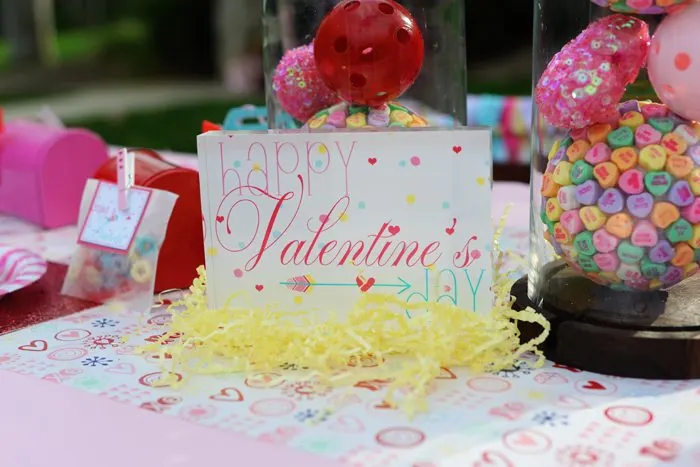 Activities:
Decorating valentines boxes
Making cereal bracelets
Tic Tac Toe game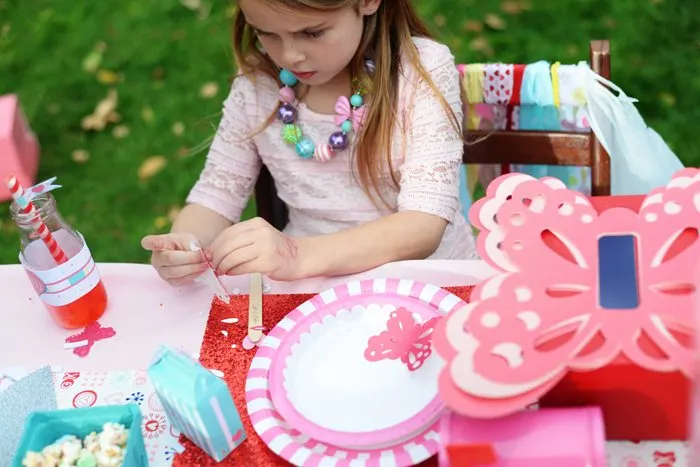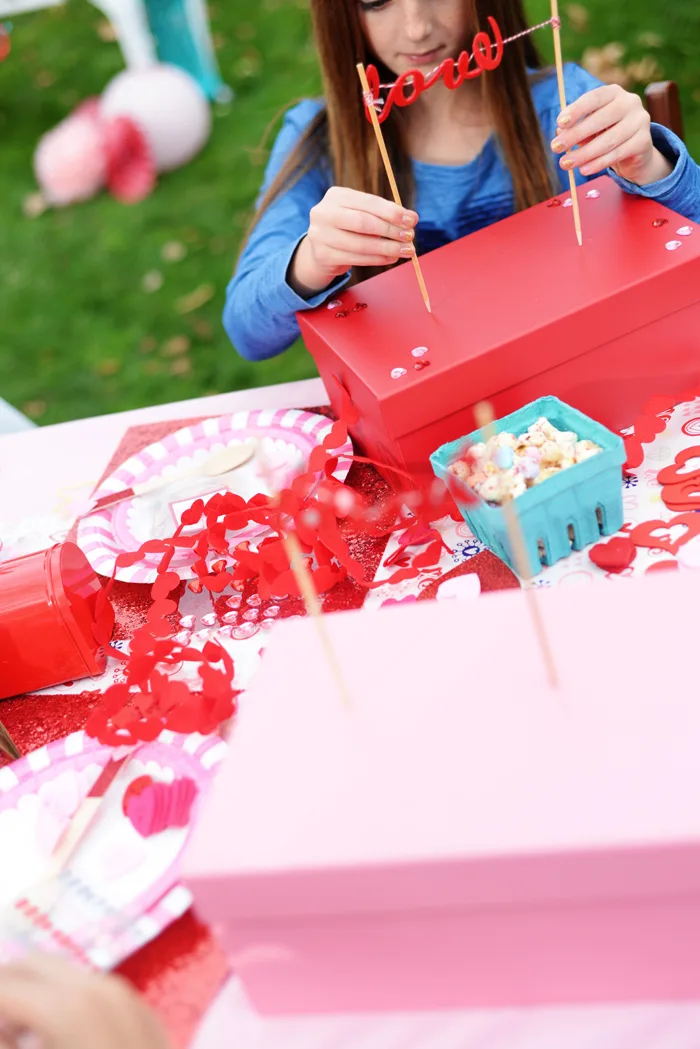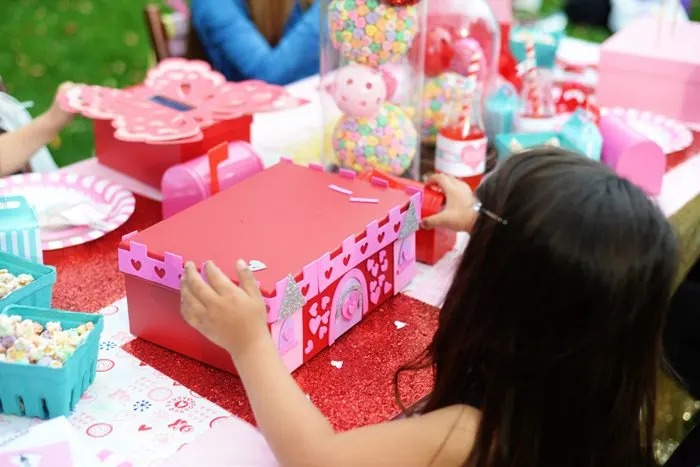 Some fun
activities
were, Tic, Tac, Toe with colored candies and they made Fruit cereal Friendship bracelets.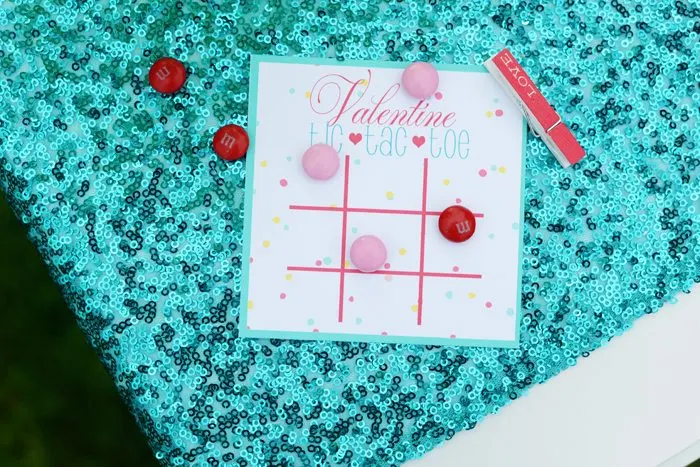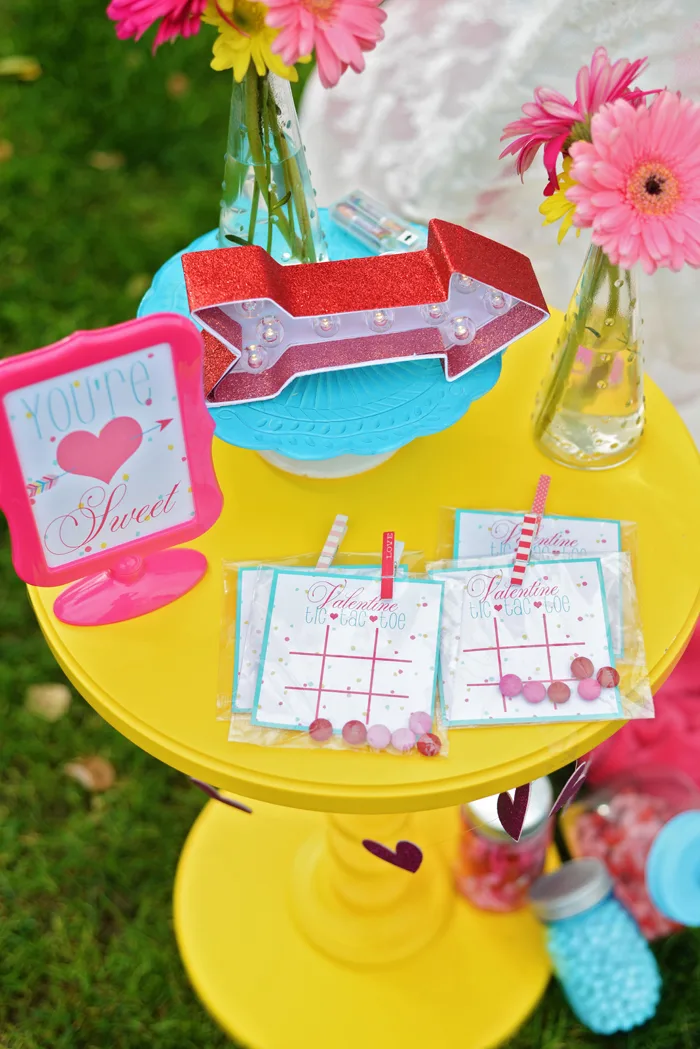 A close up of each of the table settings for each girl. We had some popcorn, a personalized mailbox, bracelet making kit and a "sweets box".
Inside the boxes were conversation hearts and a lip balm.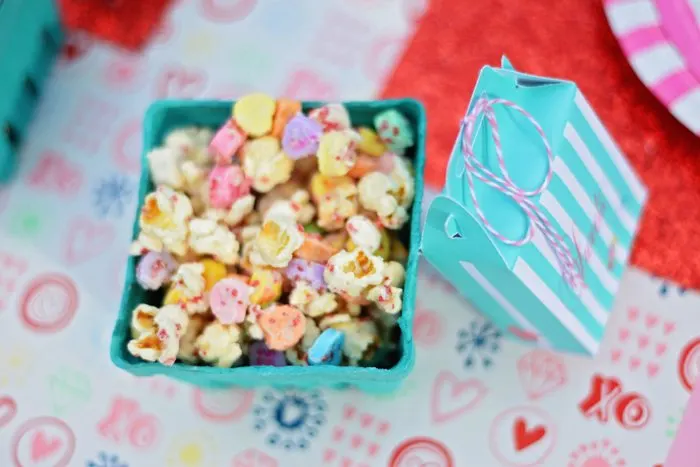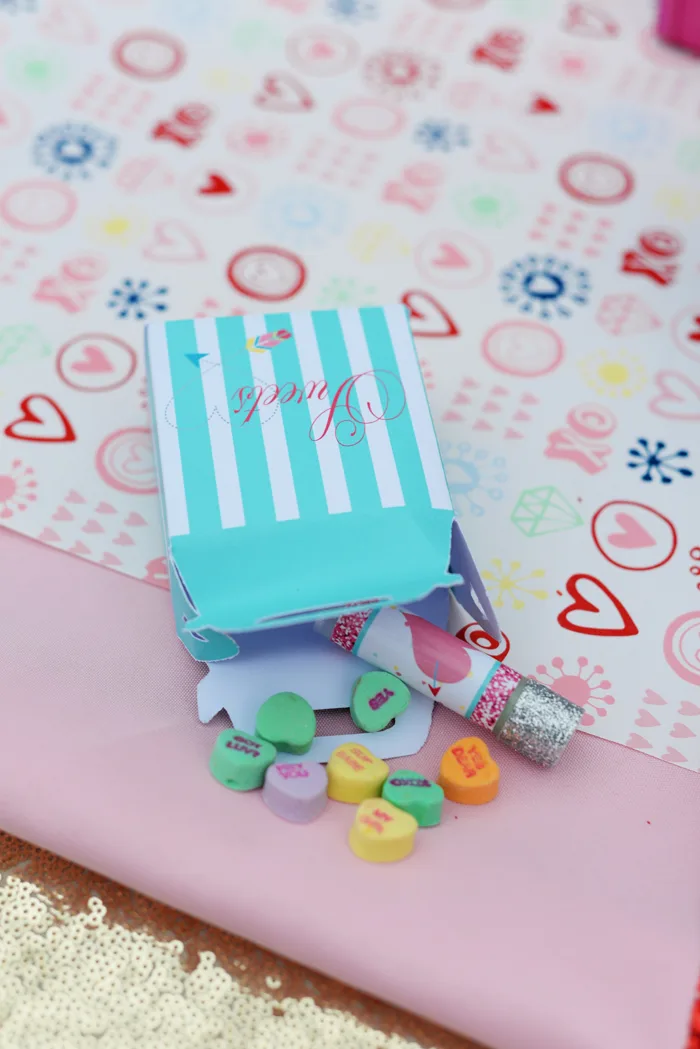 Here you can see the Fruit cereal bracelet kit laid out. Just some fruit cereal and rope licorice added with a cute tag and you have a fun activity. I created a fun printable to add to these and then washi taped the lids.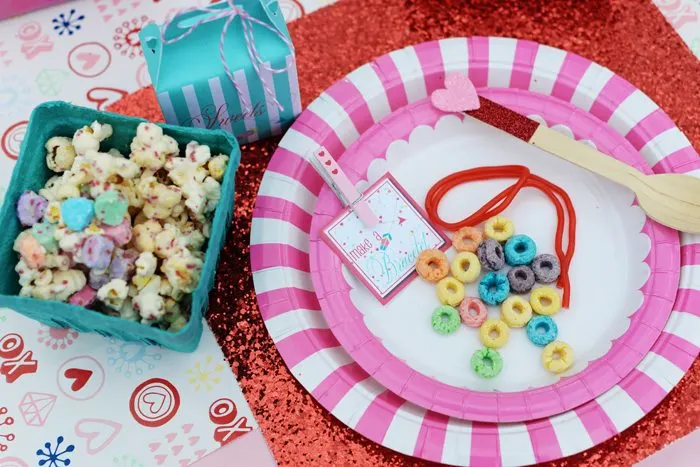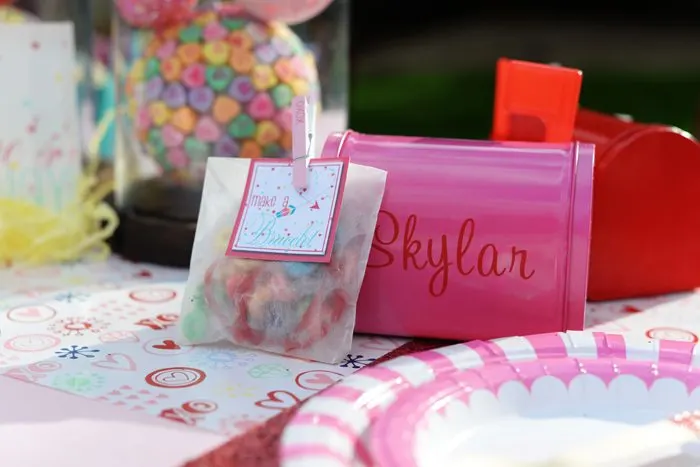 Food:
Cake
Cake pops
Heart cookies
Marshmallow pops
Hearts day punch
Candy bar
Cupcakes
Onto the dessert table set up.. I've been working closely on my last few projects with Sweet Jelly Parties and so I called Jamie to help out with this too. Her prop rental selection is stellar and look at this new table we used for this shoot. The drawers are lined with pink texture and the sides of the drawers are painted gold…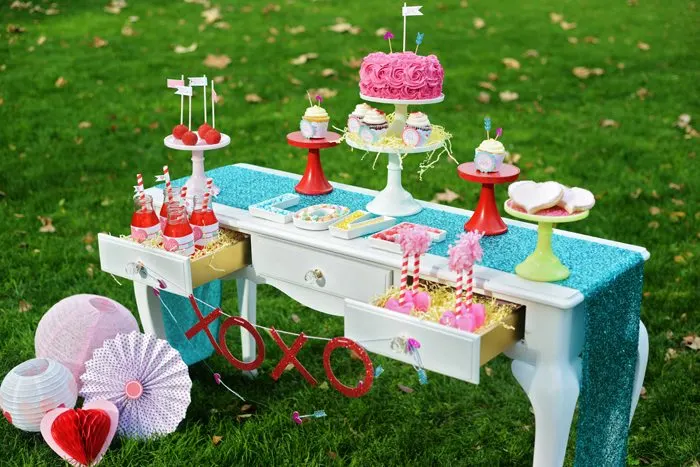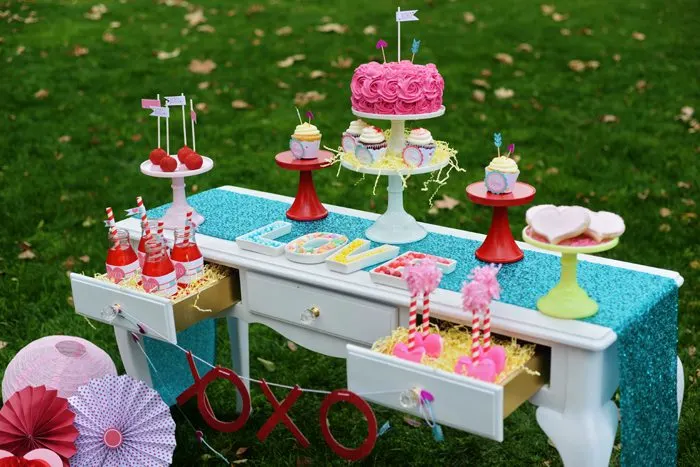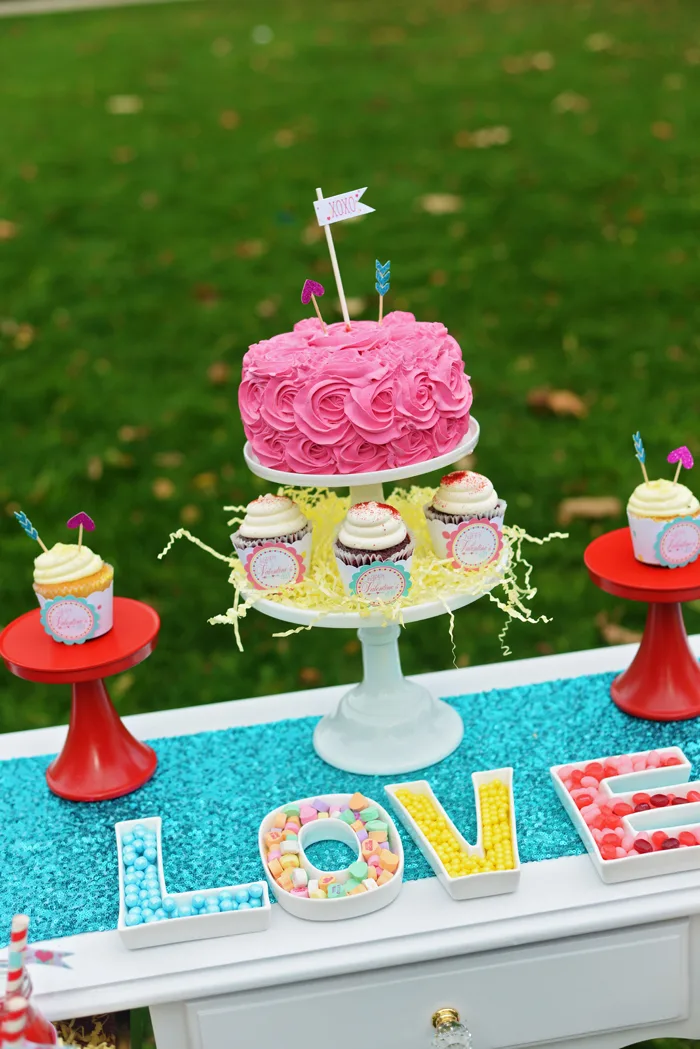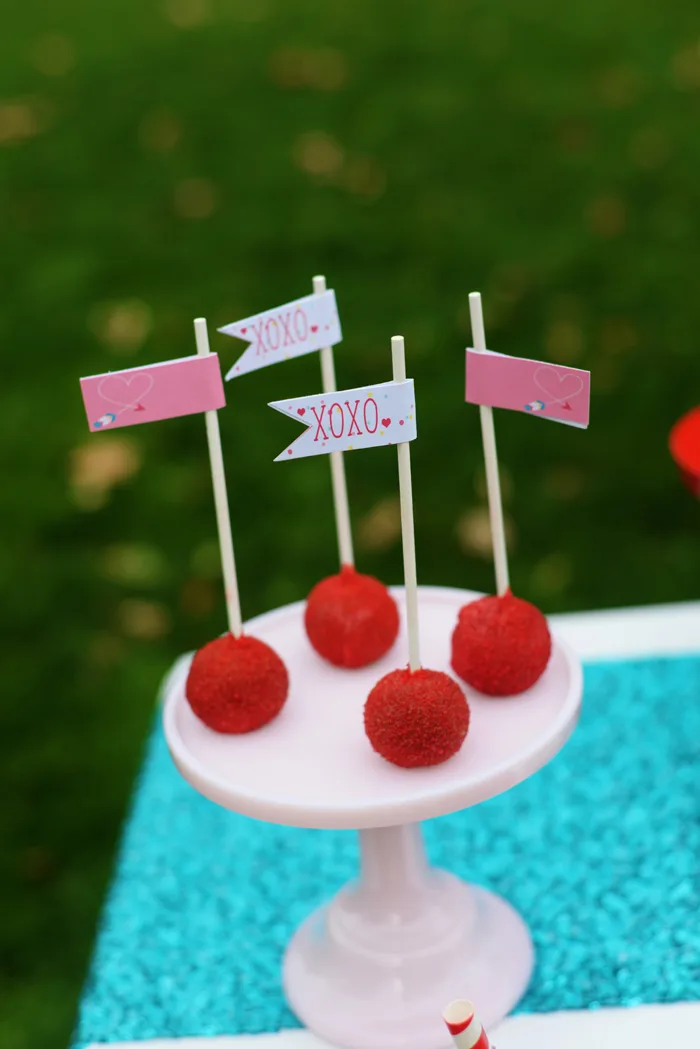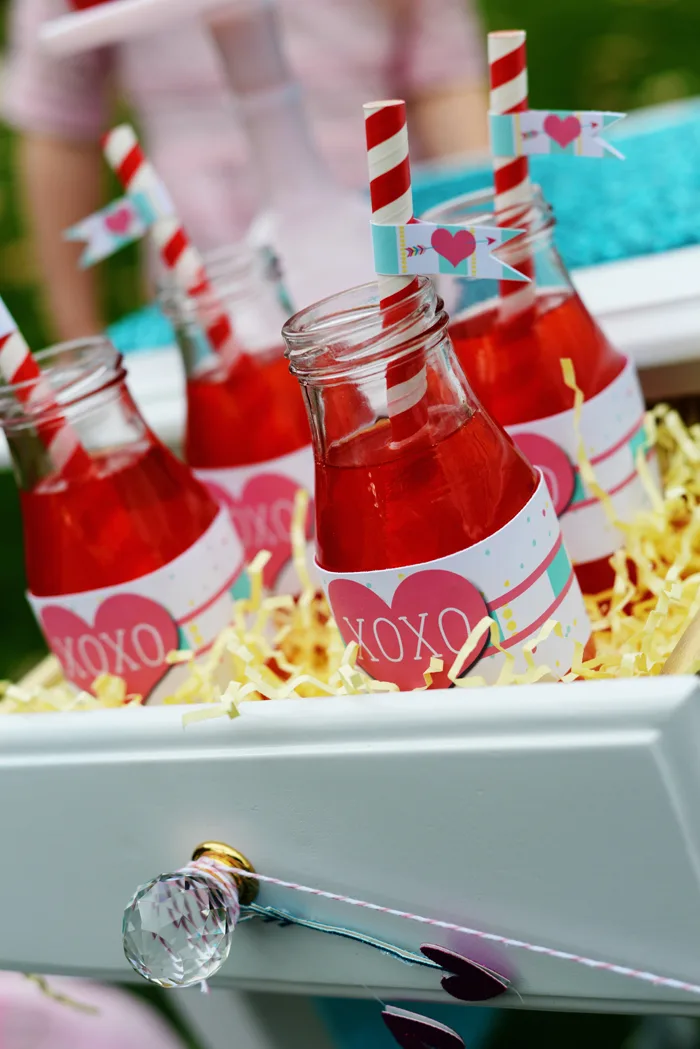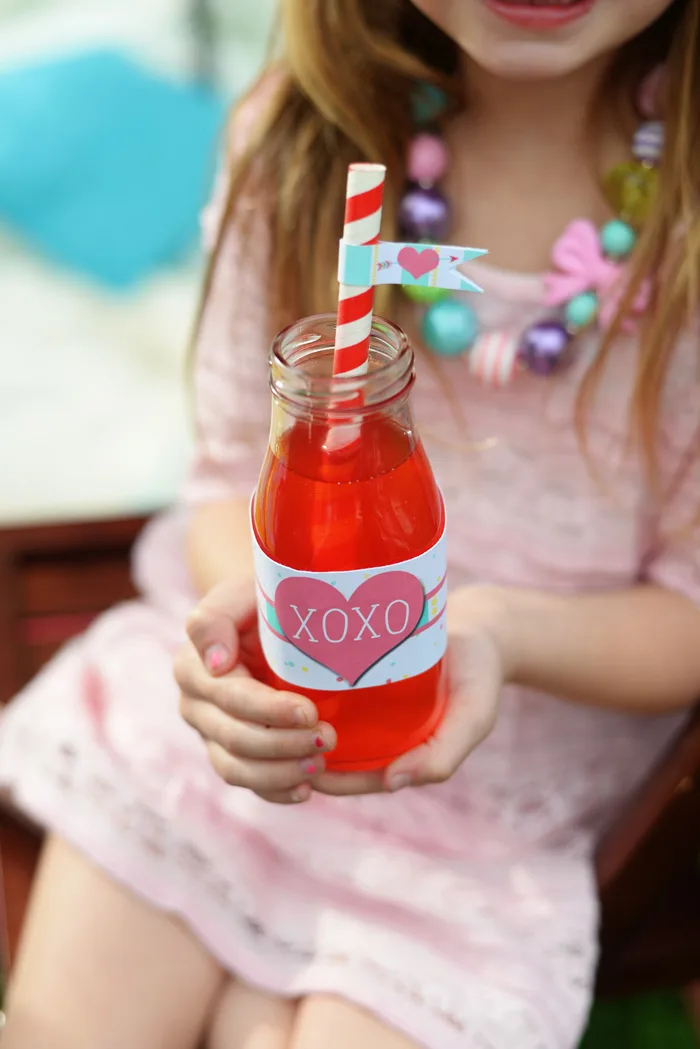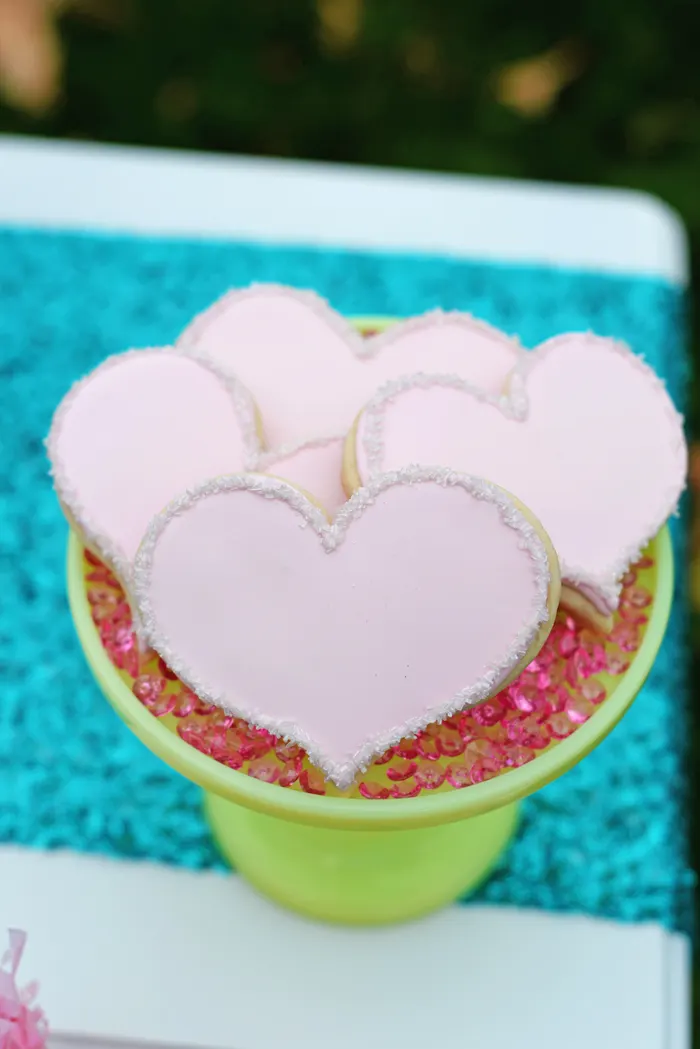 I used a lot of arrows in this theme and so I pulled them in through the desserts too. I used those marshmallow sugar hearts, stuck to the ends of a paper straws and added some tissue fringe to the opposite ends. They came out so cute, they look like little Cupid's arrows.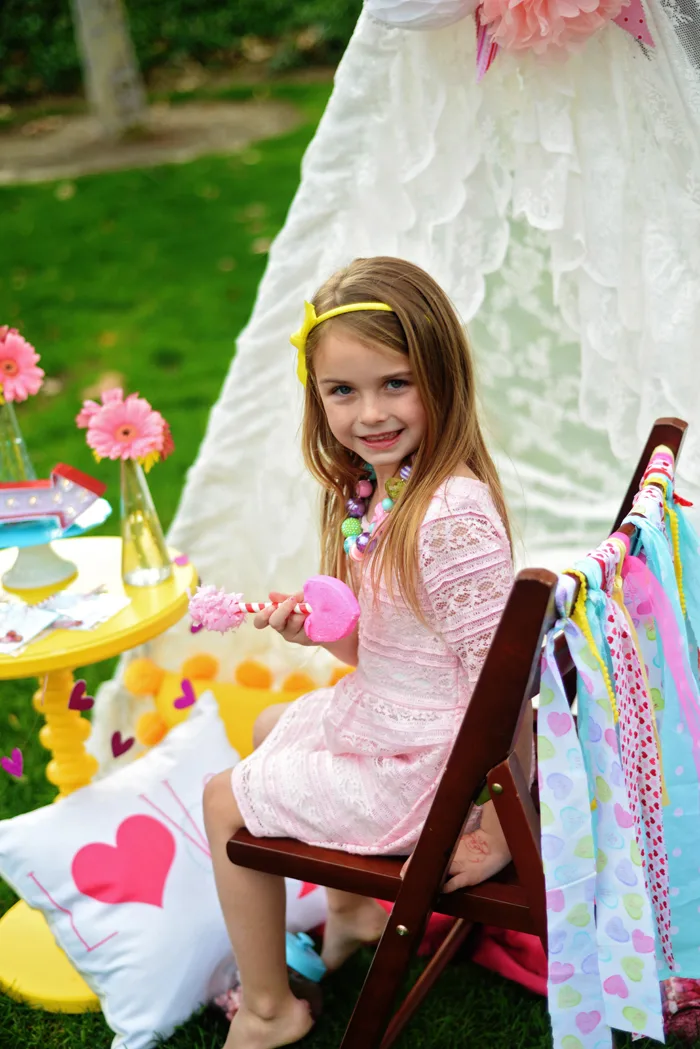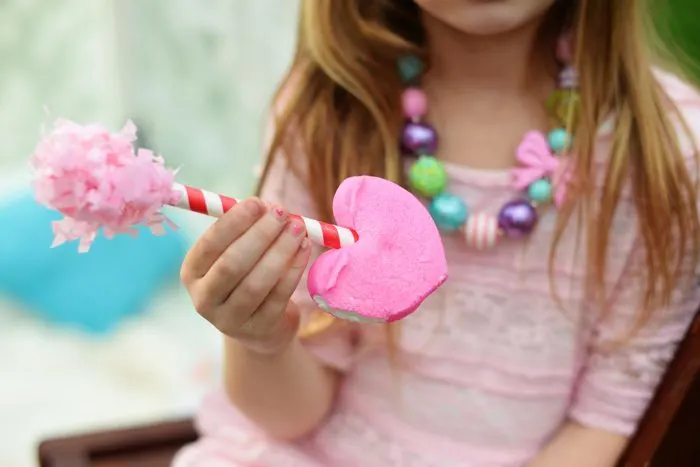 We set up a fun Tee Pee for the kids to play their Tic, Tac Toe game and to just lounge.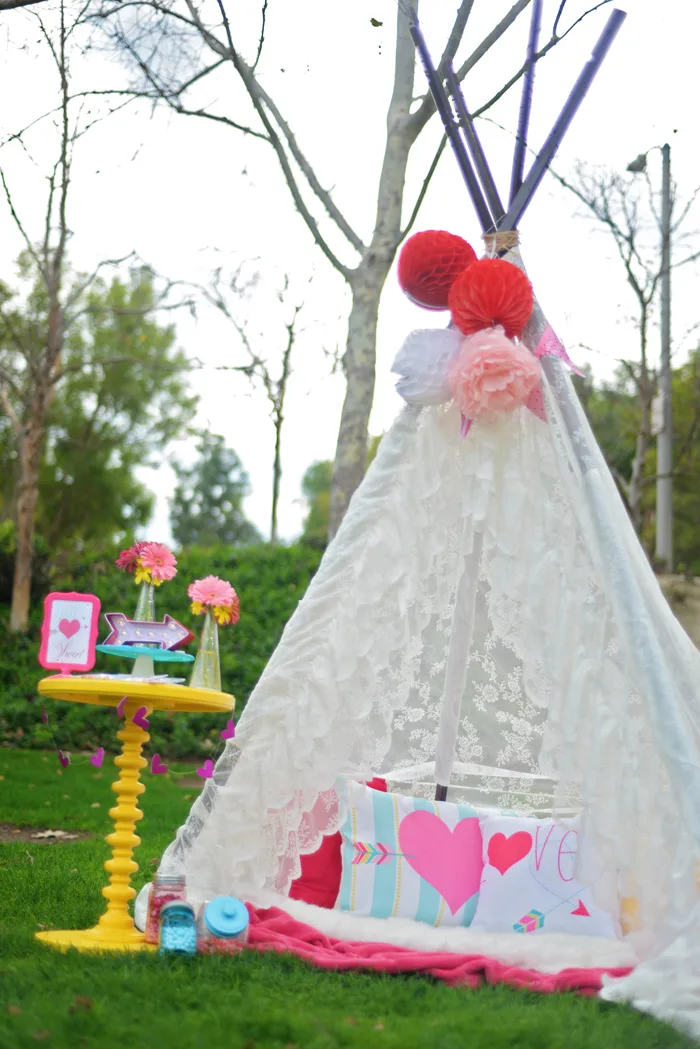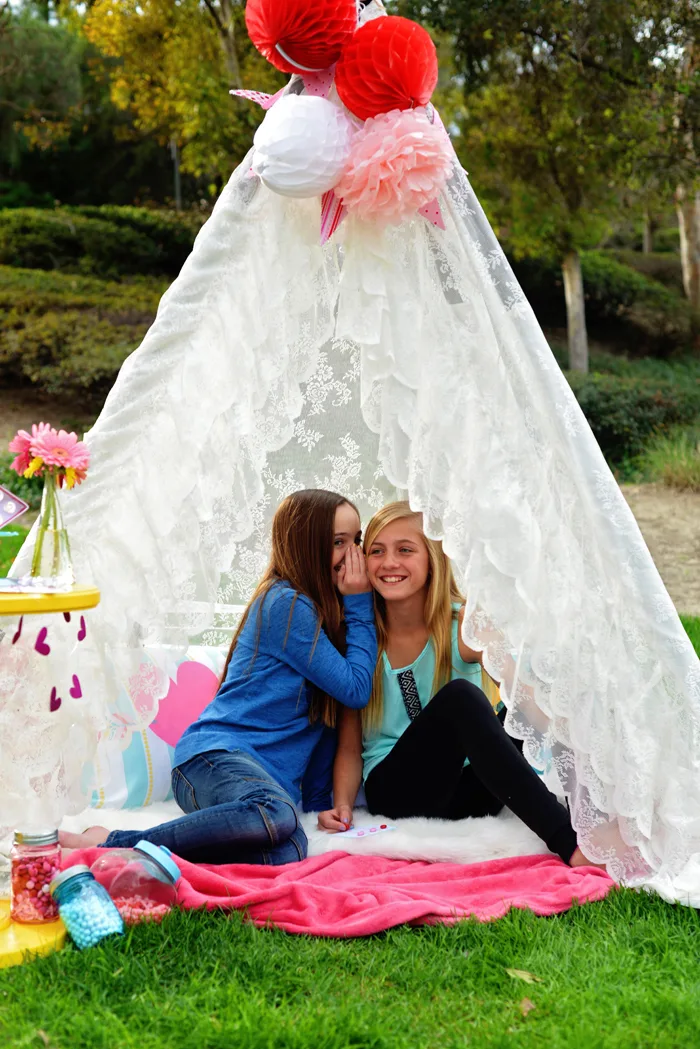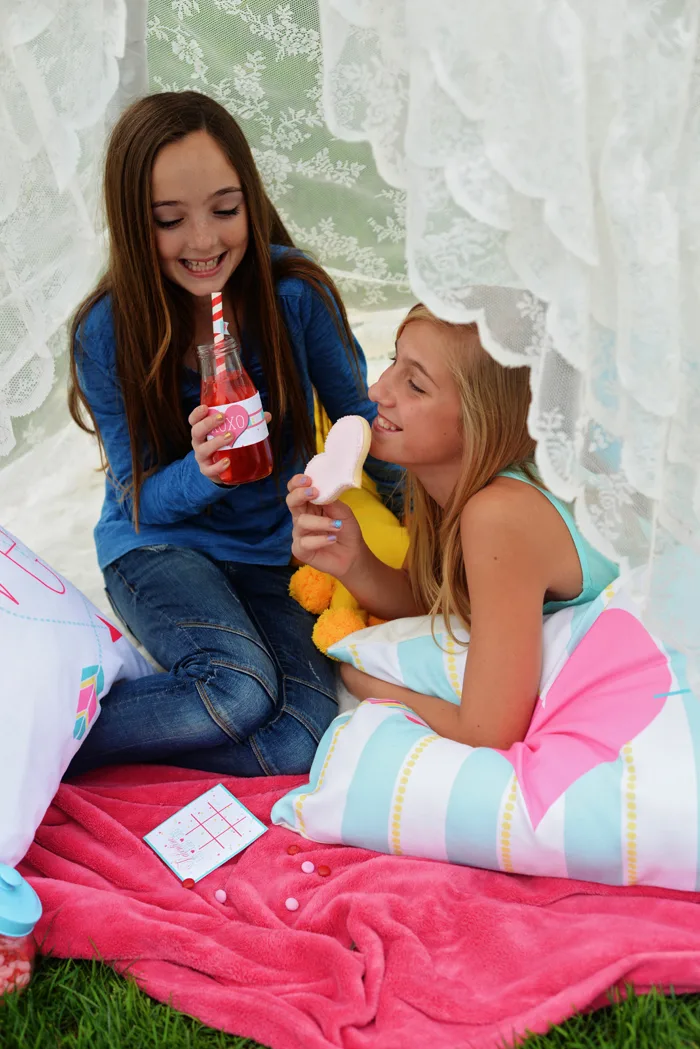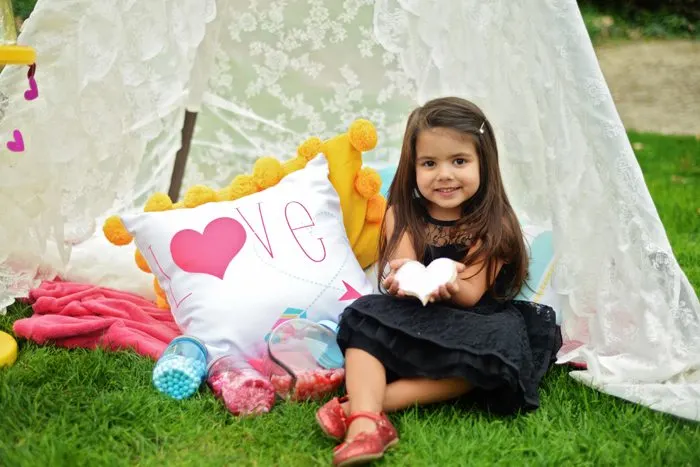 We used some fun pillows too!"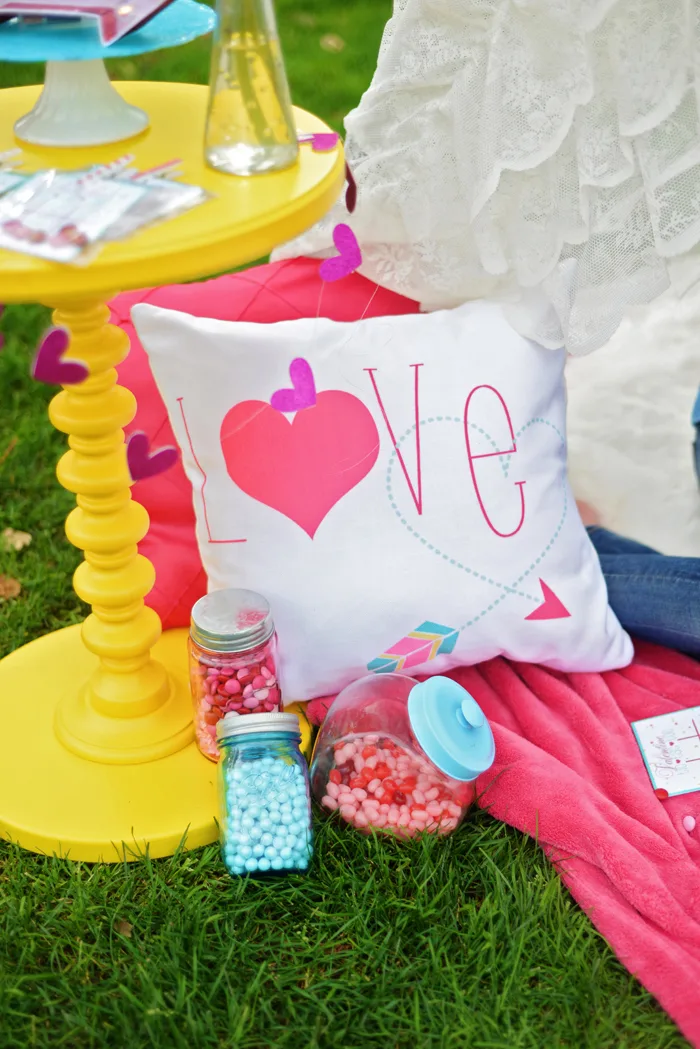 What a bunch of happy girls! Thank you for sharing your party with us, Alyssa!