This delicious overnight egg bake is a family tradition in our house and just might become one of yours. Christmas morning casserole is loaded with ham, lots of cheese, spices, and tasty tater tots.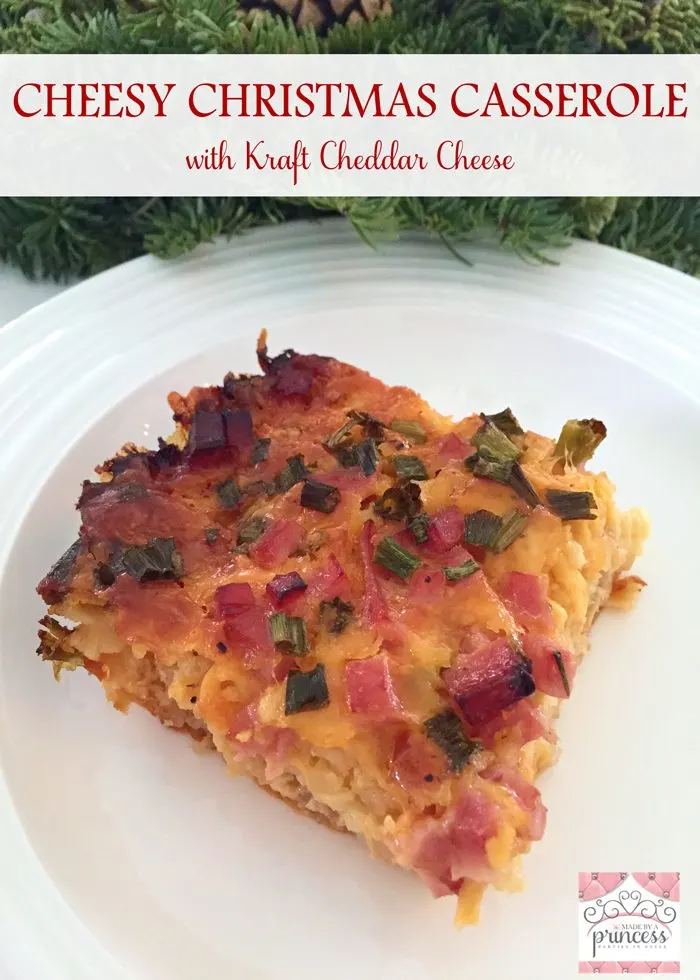 There are so many things to worry about during the holidays but Christmas morning breakfast does not have to be one of them. This easy ham and cheese Christmas morning casserole can be made the night before so all you have to do is pop it in the oven while you're opening presents. Serve with homemade cinnamon rolls and fresh orange juice and sit back and enjoy the time with your family.

Christmas Morning Casserole Recipe
If you have been peeking around my site you probably have noticed I share a lot of recipes. I really love to entertain and really really love to cook. Most of the recipes are my own, or handed down from family, but some come from good friends. One that is now a Christmas day breakfast family tradition came from a very good friend of mine from high school. Sheila and I became friends in 9th grade and aside from being a very sweet and loyal friend, she is an amazing cook!
I am very close with my high school girlfriends and we try to get together at least once a year. Several years ago we stayed at Sheila's house and our last morning together she made this incredible breakfast casserole with tater tots, eggs, and Kraft cheeses. We now call this our Christmas breakfast casserole or Christmas egg bake because I serve it every year now Christmas morning. Let's all just thank Sheila now for sharing this with me because if you like yummy cheesy goodness you are going to love this!
How to Make Christmas Breakfast Casserole
One of the things I like best about this recipe is that it is really easy to make and it can be made the night before so all you have to do is pop it in the oven in the morning.
Start with a bag of thawed tater tots and layer them on the bottom of your baking dish. I have never tried it but hash browns would probably be great too.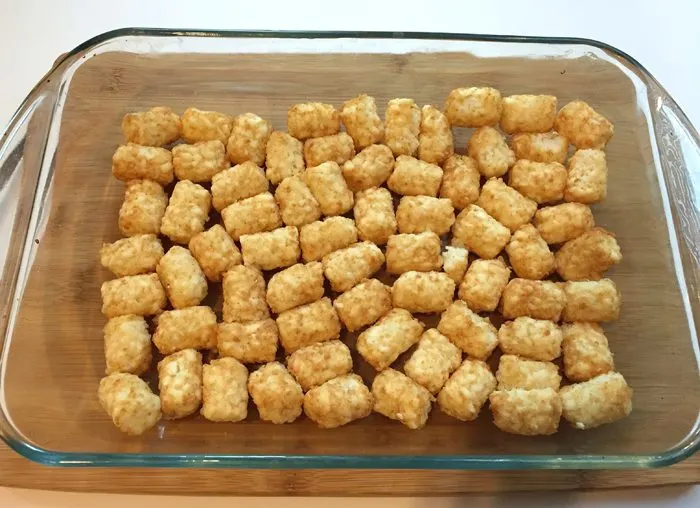 Next, spread your cheeses on top of the tater tots. I use Kraft Shredded Cheddar Cheese and Kraft Pepper Jack.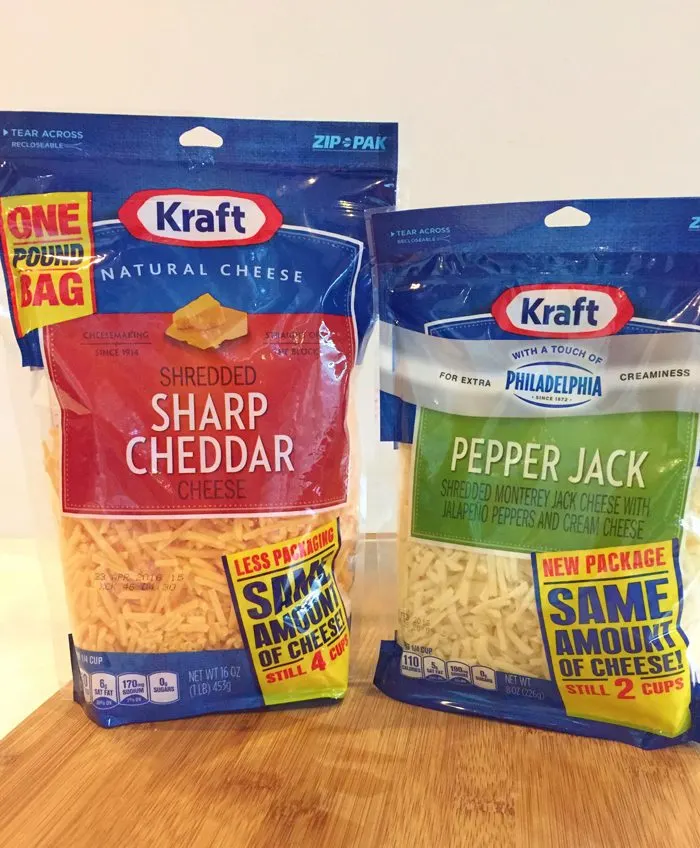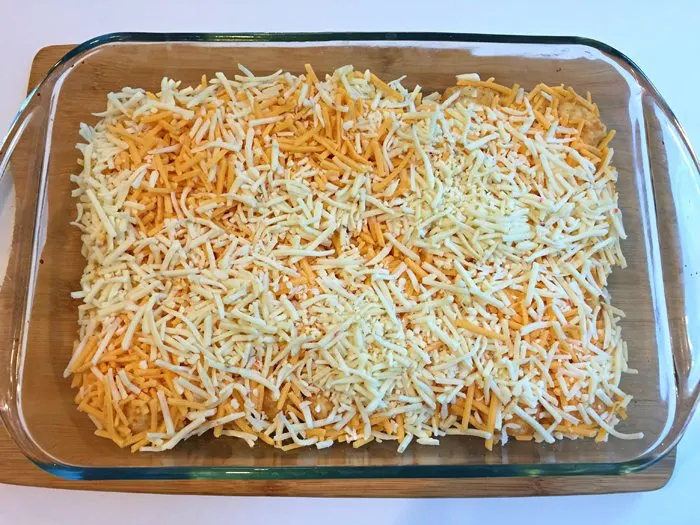 I bought a package of diced ham all ready to go but you can cut them up any way you like.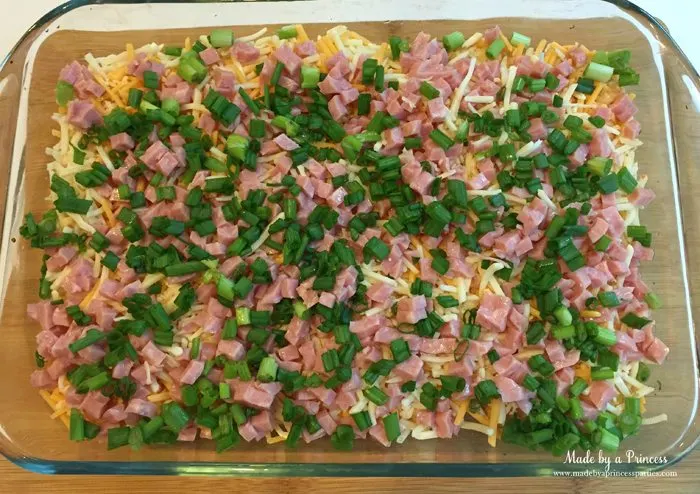 Once you have beaten the eggs, milk, salt, and pepper in a large bowl, pour mixture over the tater tots, shredded cheese, ham, and onions.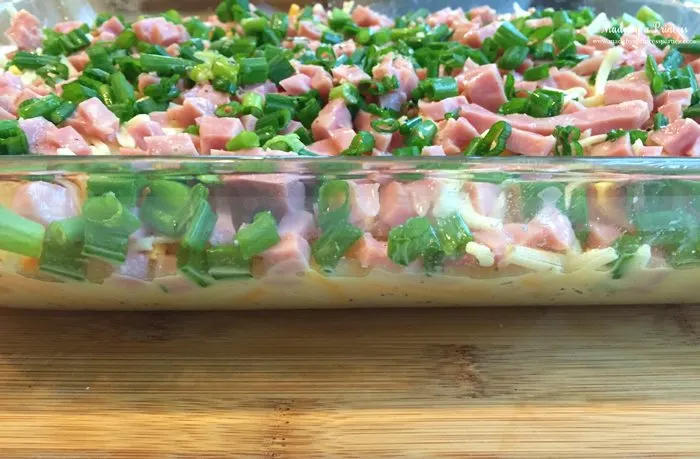 Bake for one hour in casserole dish and then let sit for about 15 minutes. Cooking times may vary slightly depending on your oven and altitude so keep an eye on it the last 15 minutes.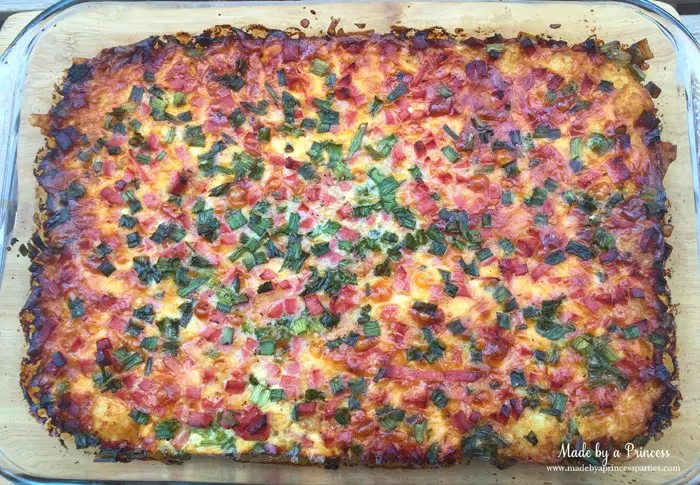 Serve with fruit, cinnamon rolls with cream cheese frosting OR French toast with real maple syrup, and Champagne cocktails, and then enjoy your day!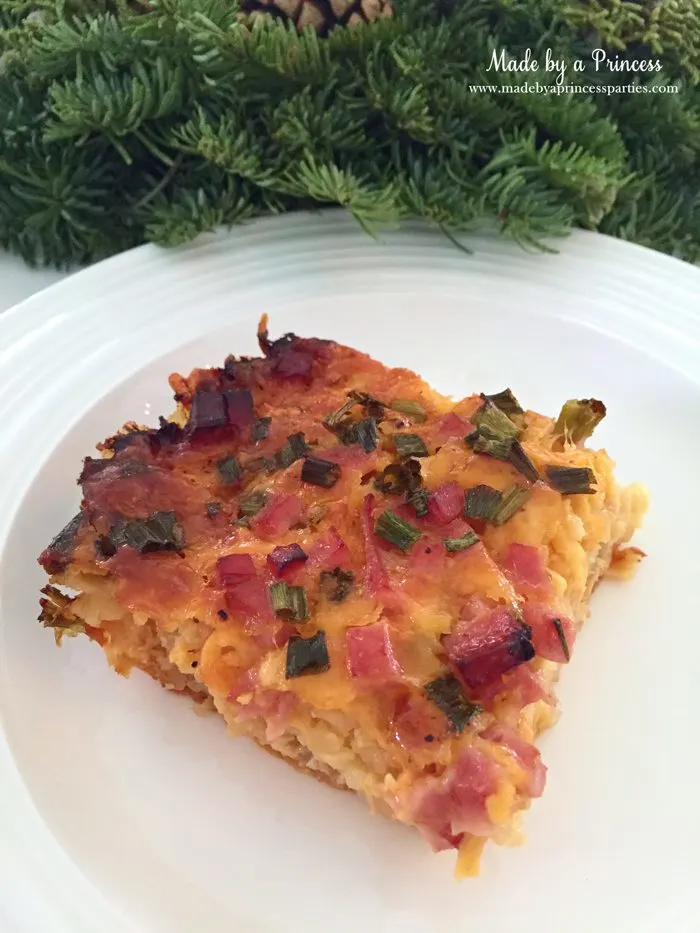 This would be perfect for Christmas dinner, Christmas brunch, or any holiday morning meal really! What do you make Christmas morning? I'd love to hear all about it below!