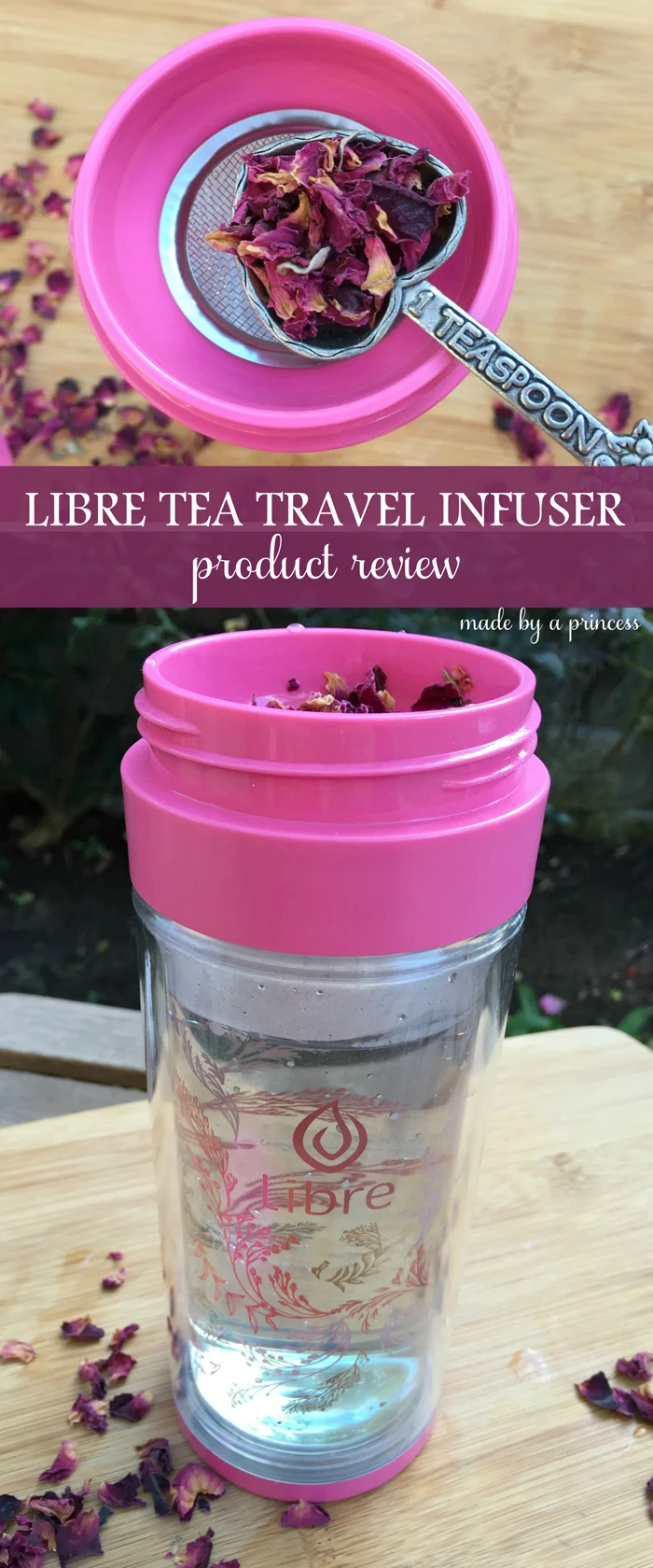 I have a thing for pink drinking bottles, some (my husband) might call it a problem but I disagree. If I see something pink, particularly a cute pink tumbler or water bottle, I pretty much have to have it. I did promise my dear hubby, however, that I wouldn't bring anymore into the house until I got rid of some. Here's the thing…I didn't mean to lie…I just didn't expect to find another pink glass I HAD to have! When Libre Tea contacted me to review one of their Tea Travel Infusers I thought, "Tea? I like tea. Do I need another travel cup? Not really. Did I make a promise to my husband? Yes…but… Oh! I can make my own? Ok. It comes in pink?! How could I possibly refuse?!" Yes I do talk to myself. A lot. Now that I have this pretty pink tea travel infuser I see why so many love it (besides the fact that it's pink!).
I drink a lot of water. A whole lot of water. I have about a dozen different kinds of insulated water tumblers…mostly pink. What I didn't have and what I didn't know I actually needed was a travel tea cup. I do love my morning coffee but it isn't something I really travel with. I almost always order iced tea when I'm out at a restaurant or run through a drive through for my kids but it isn't something I make at home. We make sun tea in the summer and I'll drink a glass of hot tea in the evenings in the winter but I can't say I have ever made a glass of tea and taken it on the road with me. Enter Libre Tea. I can now take my tea on the road!
There are a lot of reasons actually why I like this travel glass. It is pretty and practical, it has a removable filter that keeps all the leaves, or the bag, in the glass away from your mouth and you can create your own beverage with various teas, herbs, and fruit. Another thing I really like is that the inside is made of glass and the outside a really durable poly carbonate material. My daughter tested this out for me (not on purpose) and dropped it right on the hardwood floor. Nothing cracked, shattered, or broke…thank goodness! Someone was about to be placed on the naughty list over that one! The glass is 100% BPA free and can be used with hot or cold drinks. Another benefit to a glass interior is that it won't interfere in the taste of your drink at all. Sometimes metal containers can taint the flavor.
It's super easy to create your own drink too. I had some dried roses left over from a princess party earlier this year so I put 2 teaspoons of roses on the filter, poured piping hot water over the roses, sealed the lid, and turned it upside down to steep.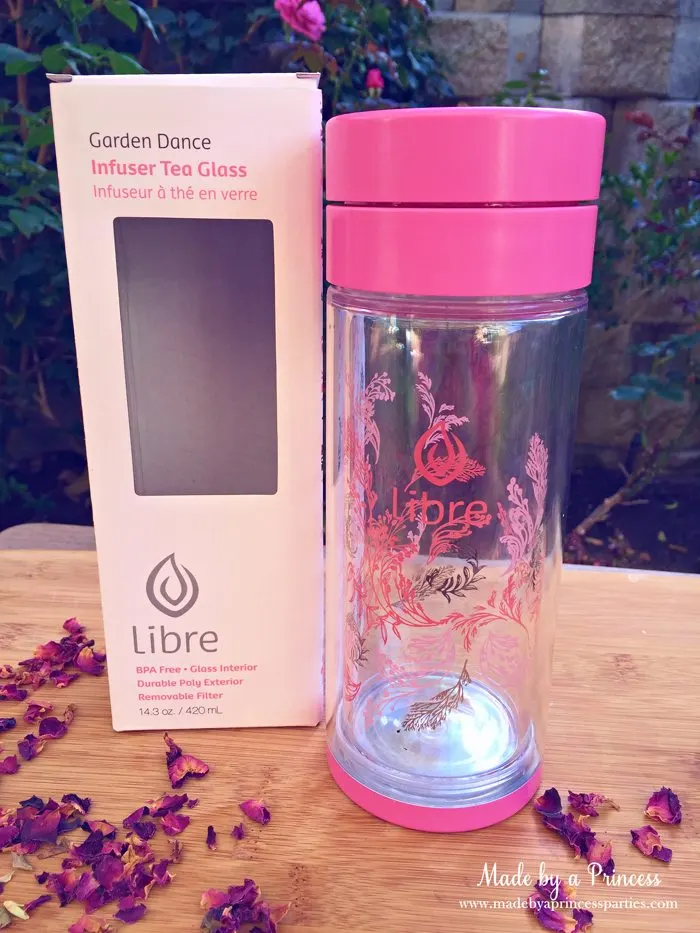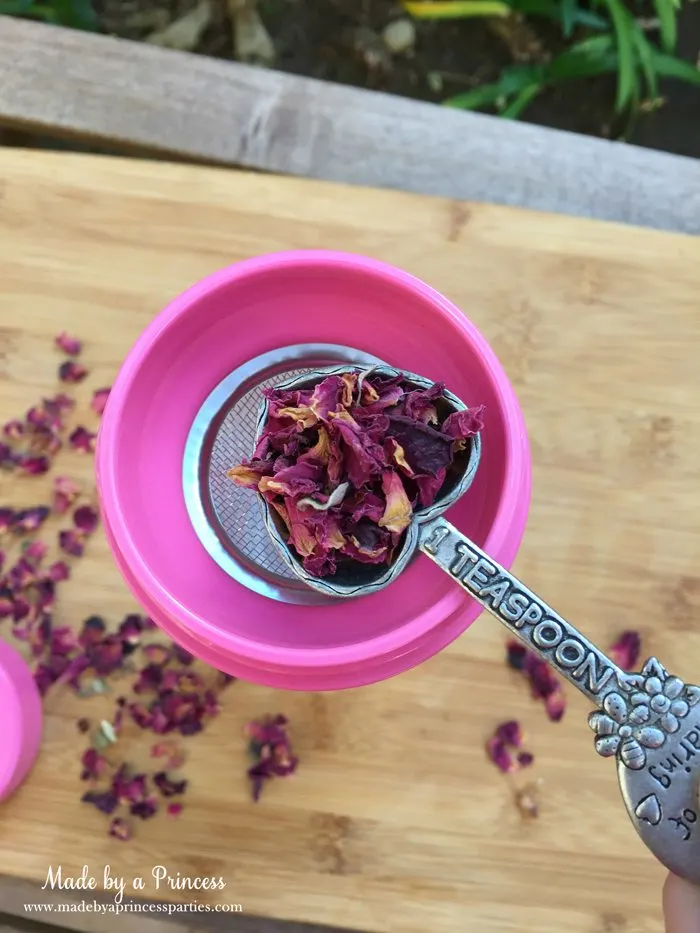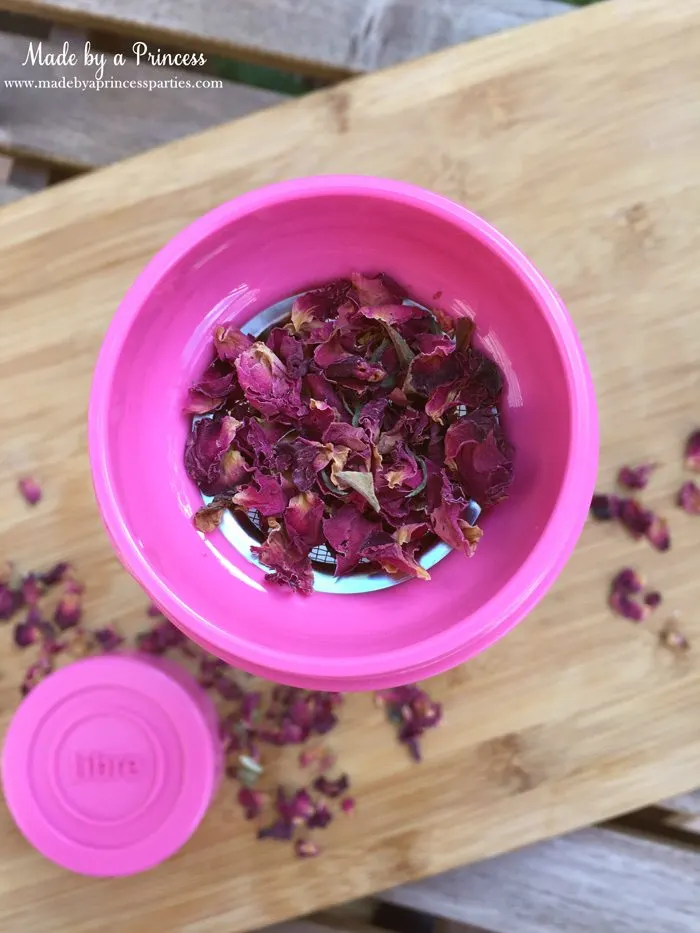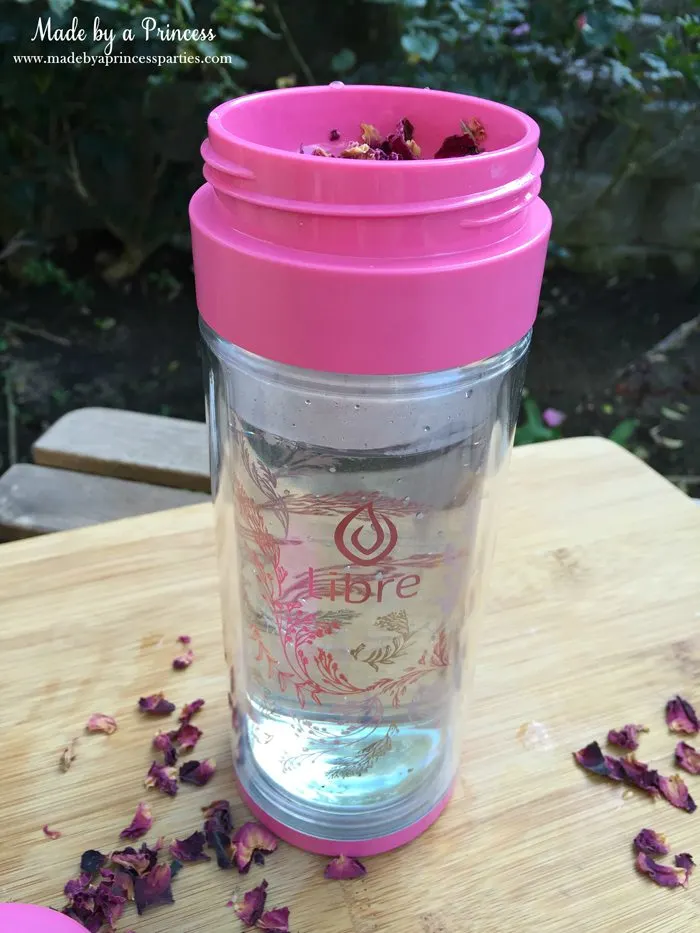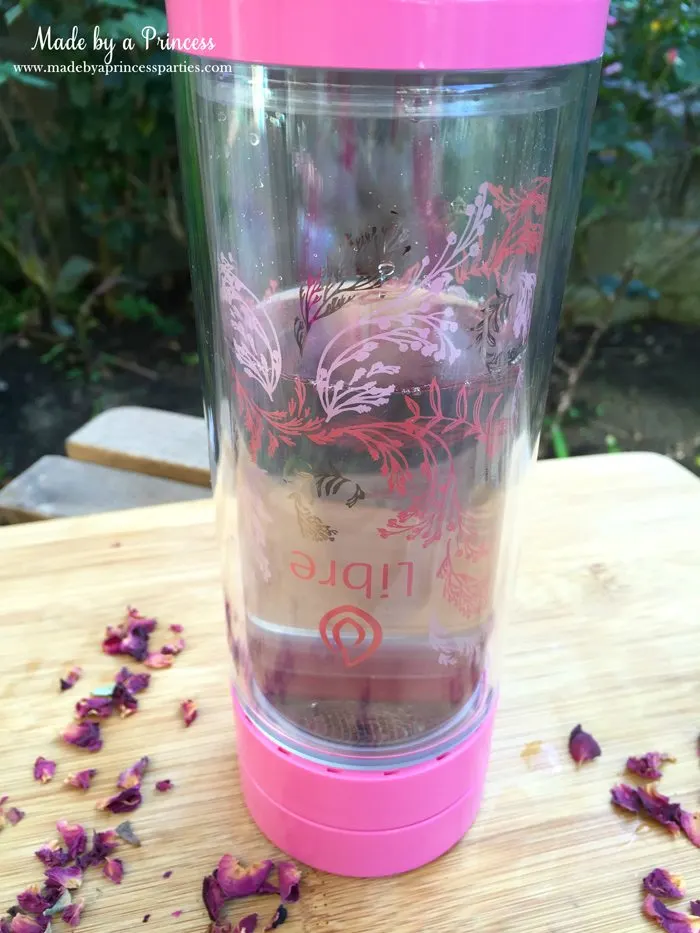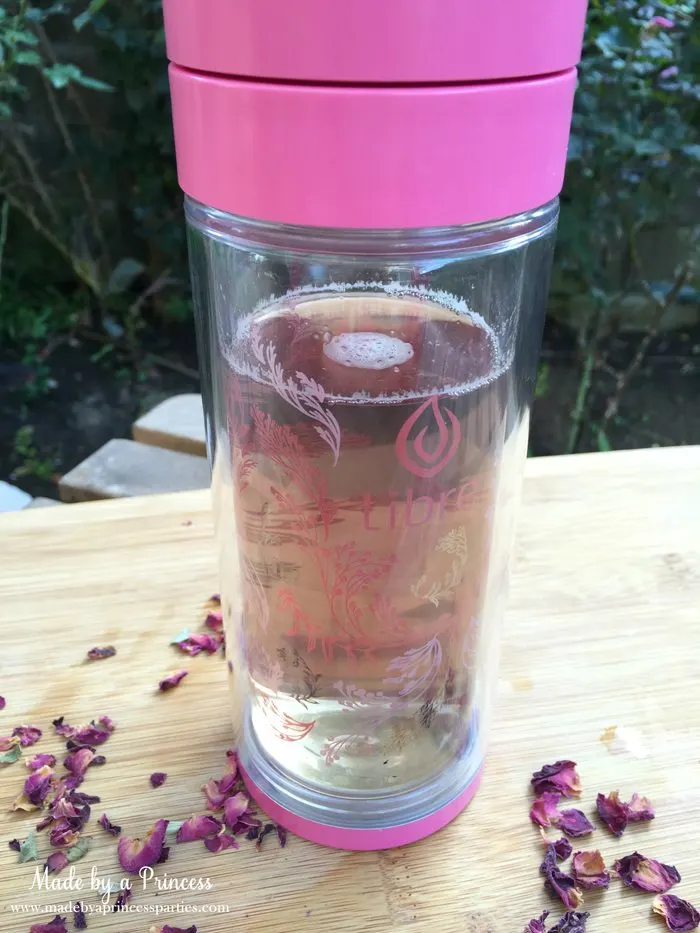 I then added some loose roses in the water.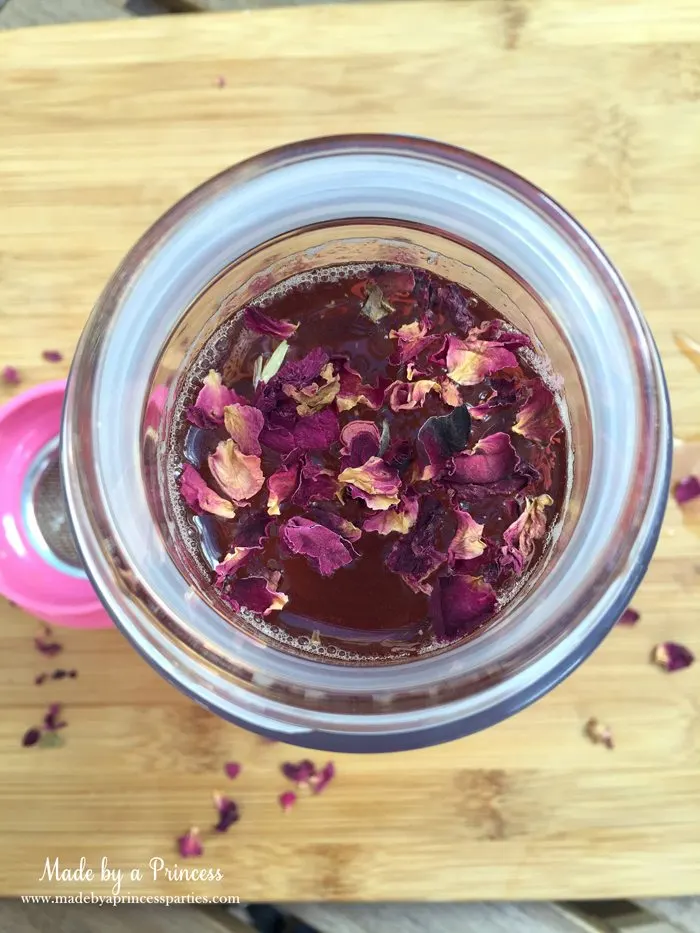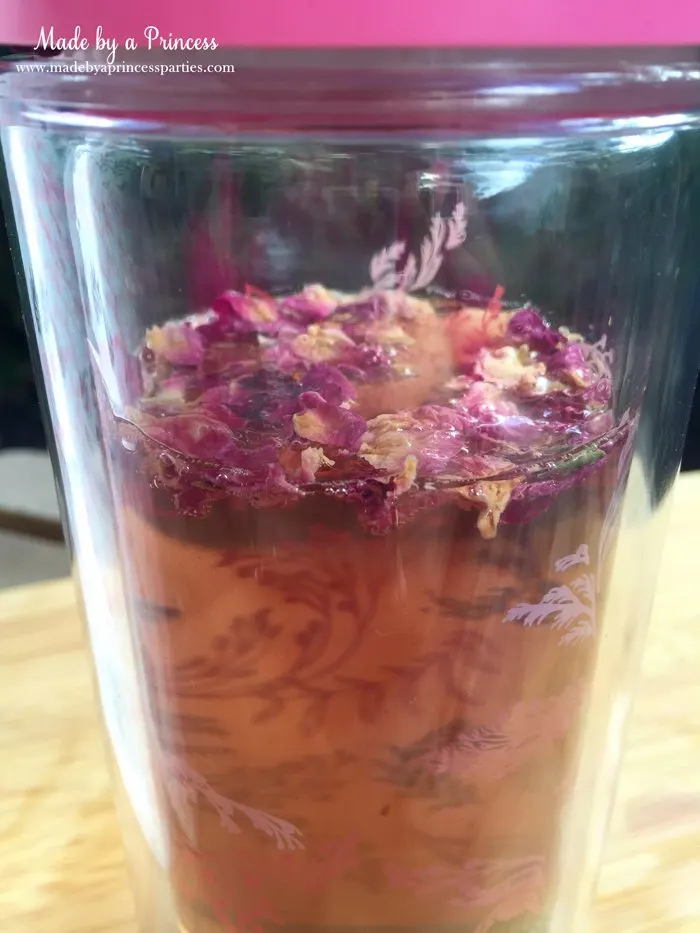 My littlest love was calling me into the house (she couldn't find Elsa's shoe…you would think the world was ending!) and when I came back outside my 13 year old was drinking my rose water! Not pictured is him handing the glass to his best friend. Both of them loved it and it couldn't believe it was only water and dried roses. After washing my glass of teenage boy cooties and finding Elsa's shoe, I made myself another glass of rose water. Now I'm looking in my cabinets for other fun things I can create… Another use for the 2 lbs of dried lavender…yay!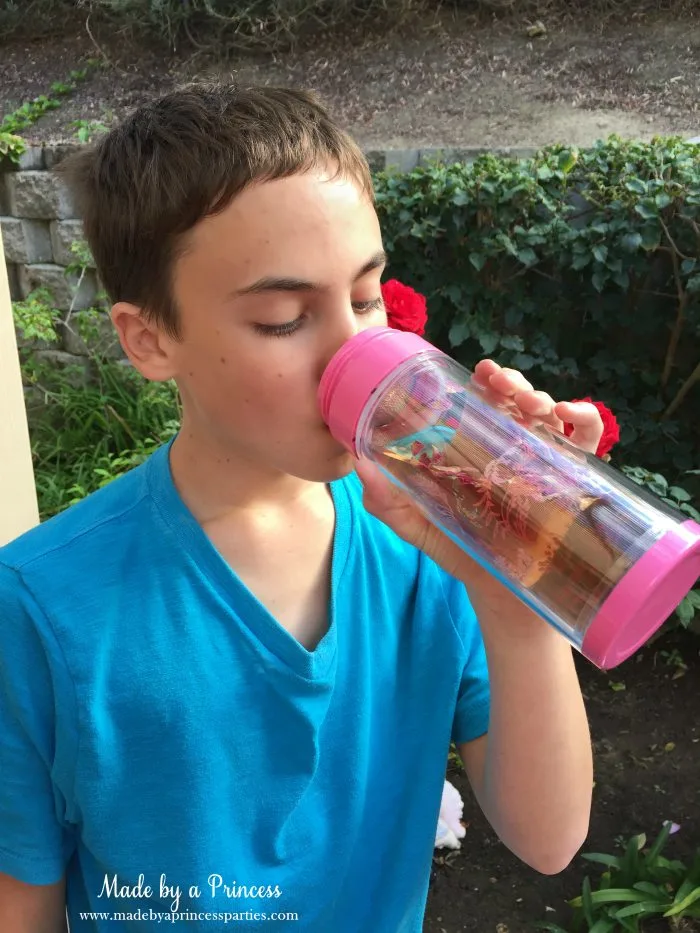 Other than purchasing my son his own Libre tea glass, I think I'll pick one up for my mom who also loves iced tea, and my brother who has always enjoyed really cool and exotic teas.
The nice people at Libre Tea have given you a special coupon code to use while holiday shopping on their site. Use coupon code: USAMoms10 for 10% off.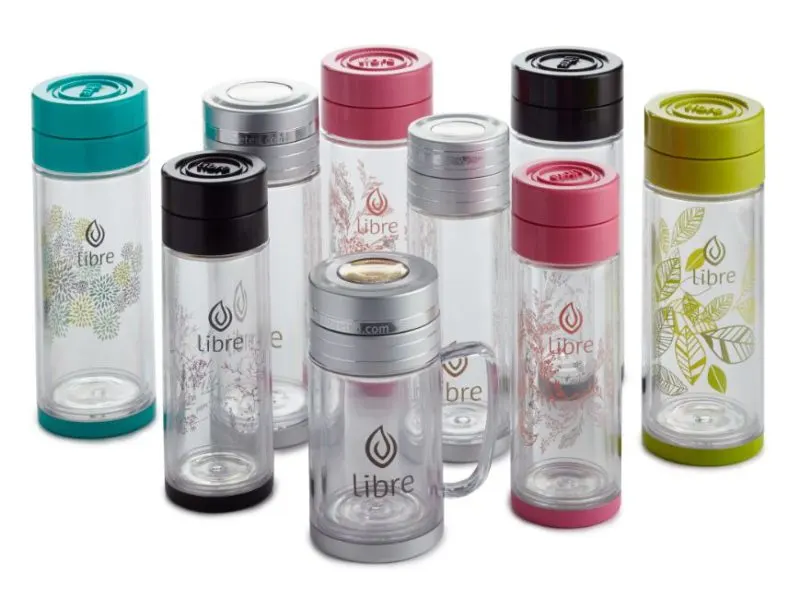 You can check out the video below for a step by step guide on how to use it…

Head over to Libre Tea and tell me what your favorite design is. Pink is my favorite but there are so many others to choose from.
Happy Holidays!