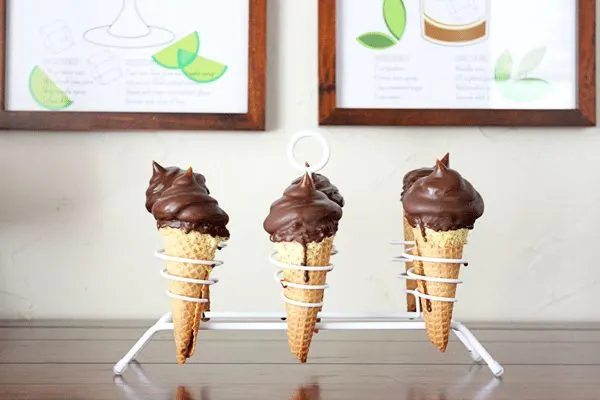 Today Carmen from The Flair Exchange is sharing some wonderful looking ice cream cupcakes. My kids are so going to love me for making these! With just a few ingredients you are ready for an ice cream social!
Carmen writes: "Yesterday was my sister's birthday and I knew it'd be the perfect excuse to try my hand at these ice cream cone cupcakes. These hand dipped cupcakes are a little nostalgic, as they remind me of getting ice cream cones during the hot summer! I used sugar cones vs the traditional ice cream cup style cone. I think the sugar cones are tastier, however they proved to be a little trickier when baking the cupcakes."
Ice Cream Cupcakes – Chocolate Dipped
Follow the step by step guide at the bottom for baking the cupcakes. Mine required a little help in getting the cake part flat and ready for frosting.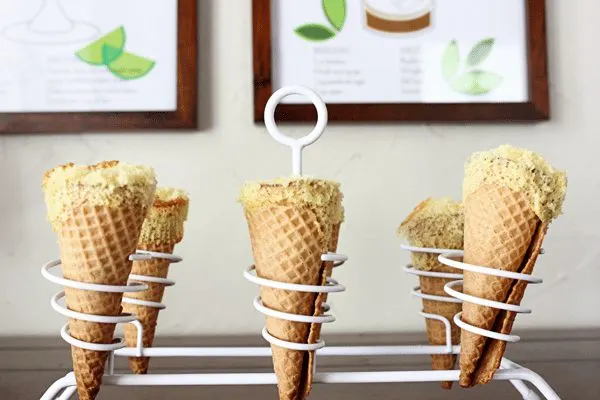 Fill a piping bag with frosting, pipe frosting on cupcakes.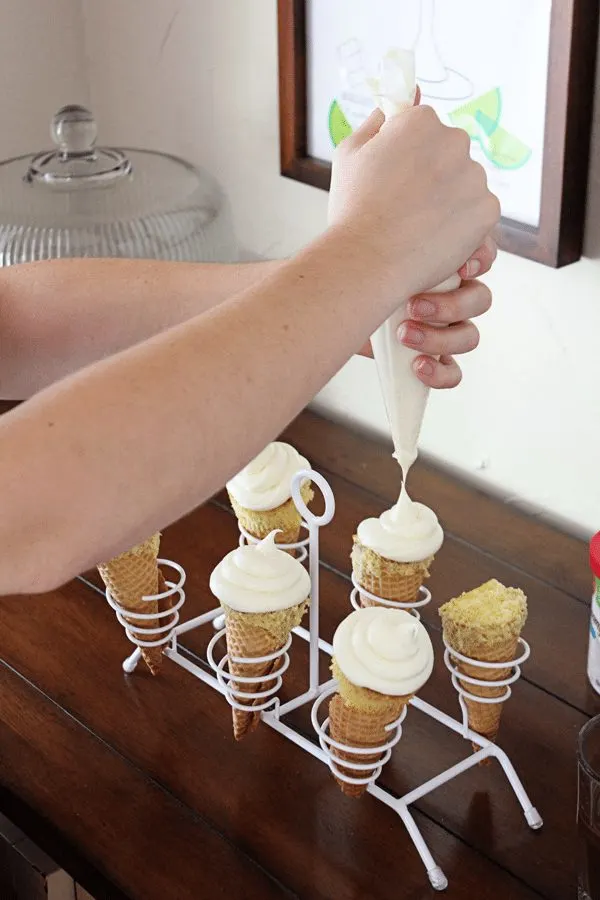 Place cupcakes in freezer for a few minutes to make sure frosting is cool for dipping.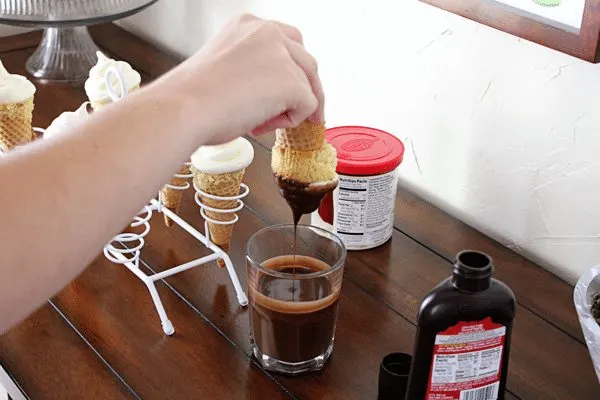 Dip cones frosting down in chocolate ice cream topping.
I used the kind that hardens when cooled.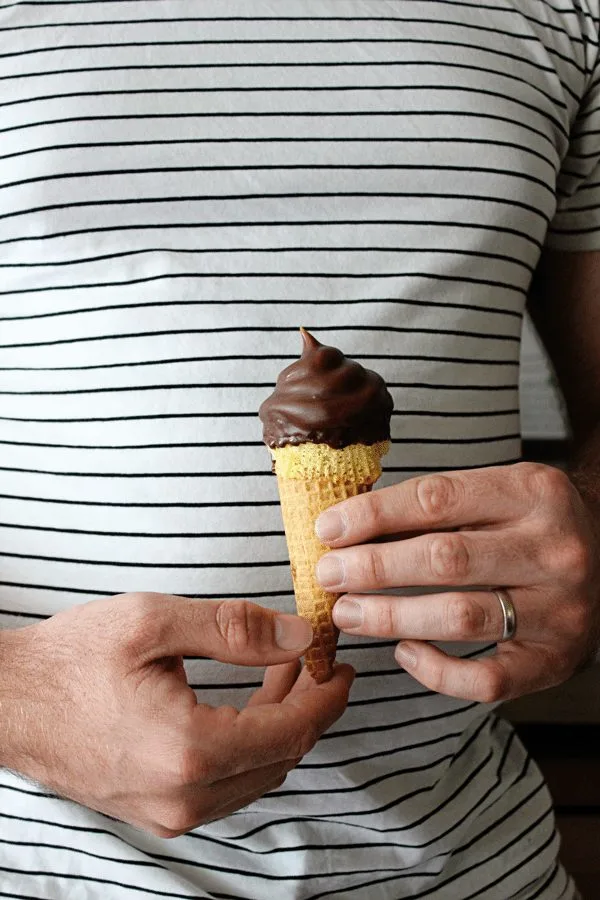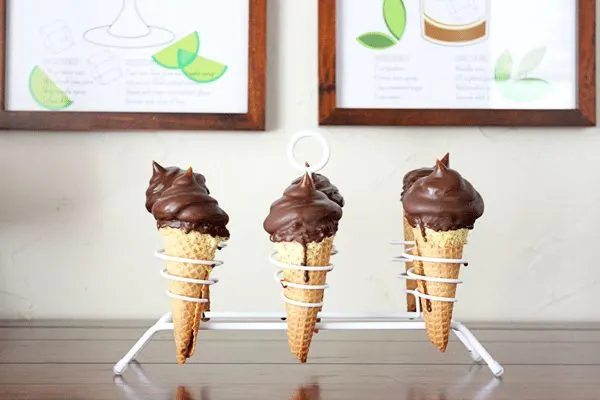 Thank you so much for sharing, Carmen! My son is looking over my shoulder as I type this and drooling. He suggests we have dessert before dinner. Hmmmm, I could be convinced…