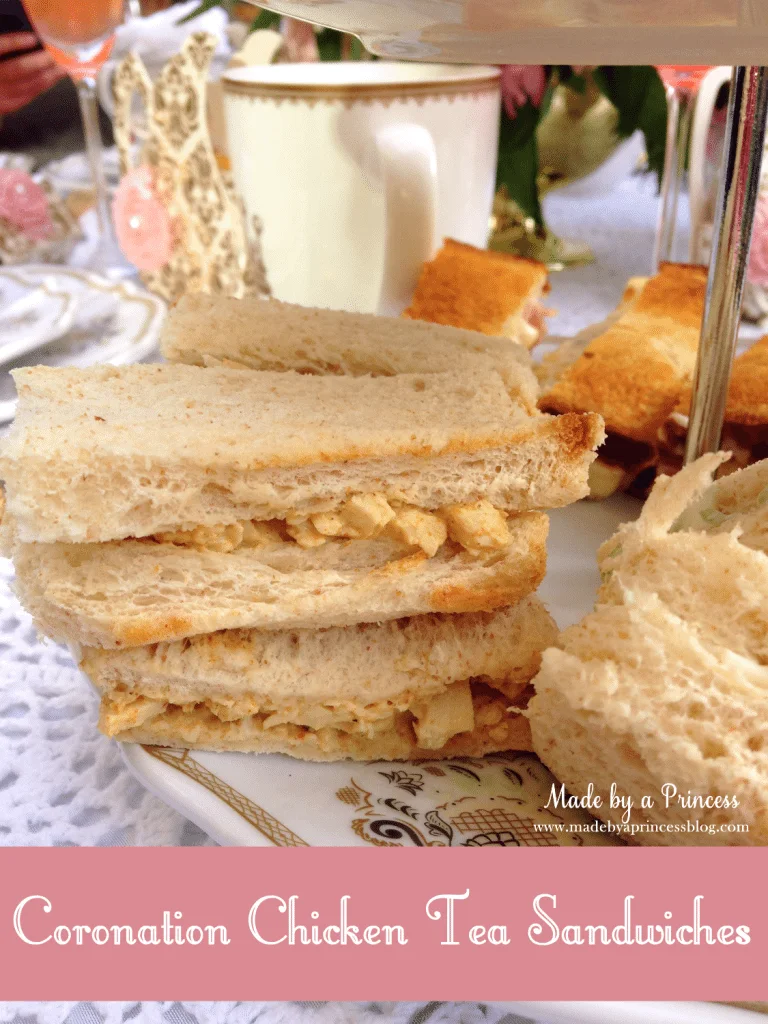 While researching for my World Market Downton Abbey/Baby is Brewing Tea Party, I came across a recipe for coronation chicken tea sandwiches on the DowntonAbbeyCooks.com website. There are a lot of variations of the recipe but this one seemed really easy and didn't require a lot of steps or ingredients. Everyone in my family ate it so that's a pretty good sign.

Slightly modified Coronation Chicken Tea Party Sandwiches from Downton Abbey Cooks website:
Here's a little fun fact mentioned on the Downton Abbey Cooks website: If you are serving the Queen, the protocol is to cut off the corners to form a rough hexagon as to do otherwise would leave a sandwich resembles a coffin, suggesting you meant ill will for the Queen.
These little sandwiches would be perfect for a baby shower, princess party, bridal shower, or whenever you want to feel a little fancy.
Enjoy!