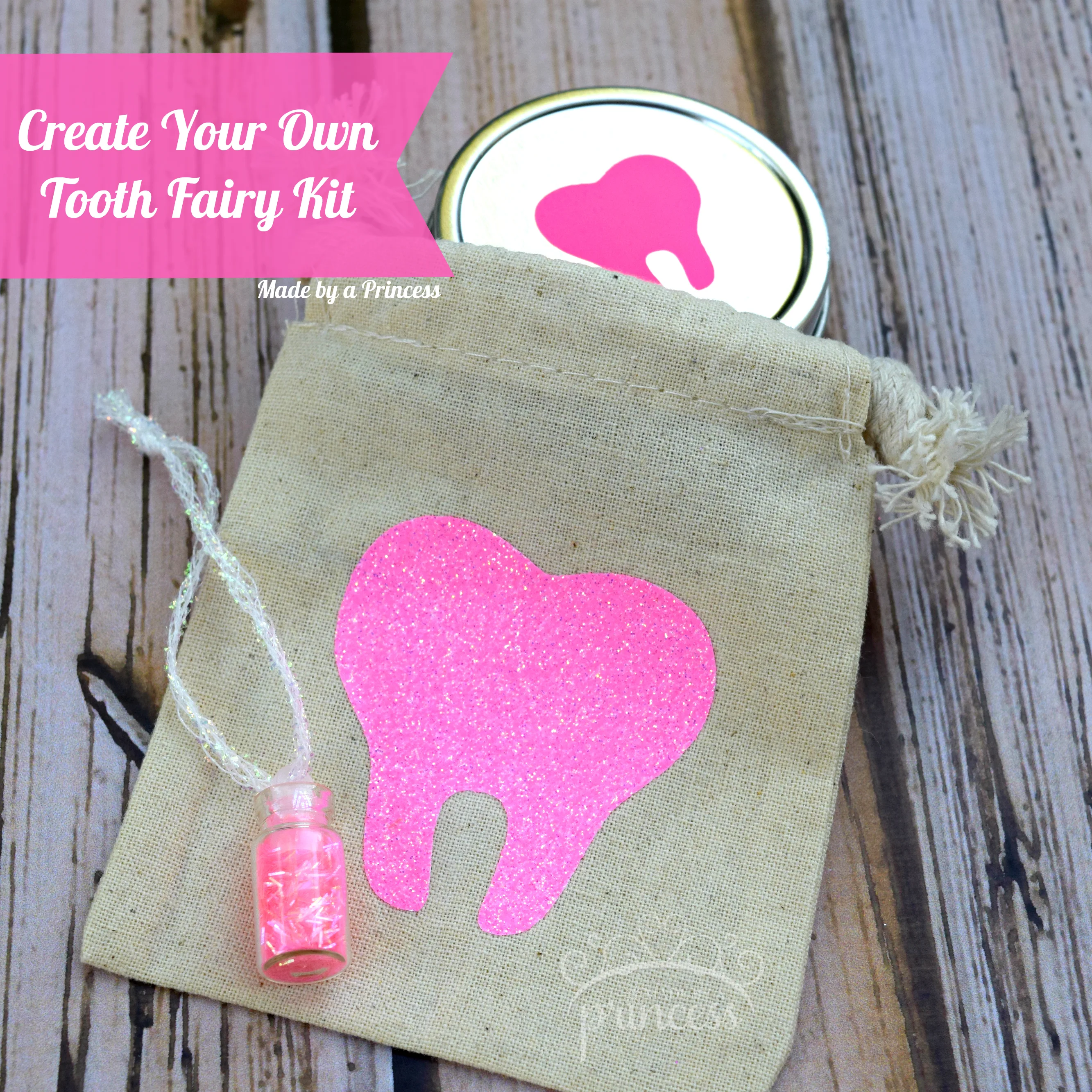 I am so excited about sharing this post with you today! When Expressions Vinyl told us they would like to host a Blog Hop this summer I was beside myself! I knew exactly what I was going to create for my project. I have a four year old at home and I know that we are going to be receiving a visit from the Tooth Fairy pretty soon. I decorated a little tin lunch box for my son, now thirteen, many years ago and he still has it tucked away safely in his dresser drawer. I love creating keepsakes for my kids and am kind of excited about getting to be The Tooth Fairy again. Below are some ideas on how you can create your own Tooth Fairy kit.
I started with tins from PaperMart and Fluorescent Vinyl from Expressions Vinyl in Yellow, Pink, Blue, and Green. I have a Silhouette Cameo so creating the text and tooth was pretty easy. When choosing a font I recommend using one that is kind of thick because it makes a cleaner cut and is easier to see.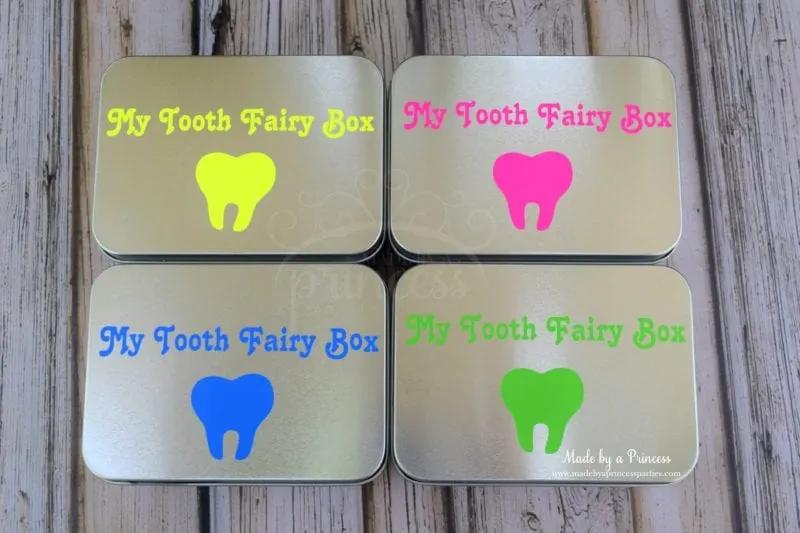 I wanted the tooth box to match so I used the same tooth image but just slightly smaller and the same Fluorescent Vinyl from Expressions Vinyl in Yellow, Pink, Blue, and Green. The 1oz round tin from PaperMart I felt was the perfect size for a tooth and would fit nicely in the box.
I really like these 3×4 muslin pouches from PaperMart because they are a great size and thick enough to use a heat transfer vinyl. I used Neon Pink Glitter Heat Transfer Vinyl, Neon Blue Glitter, Neon Yellow Glitter, and Neon Green Glitter on the pouches. This picture doesn't do the glitter enough justice…they are really sparkly!
The little jars of fairy dust are actually from a set of nail art at the dollar store. They make perfect fairy and elf dust bottles.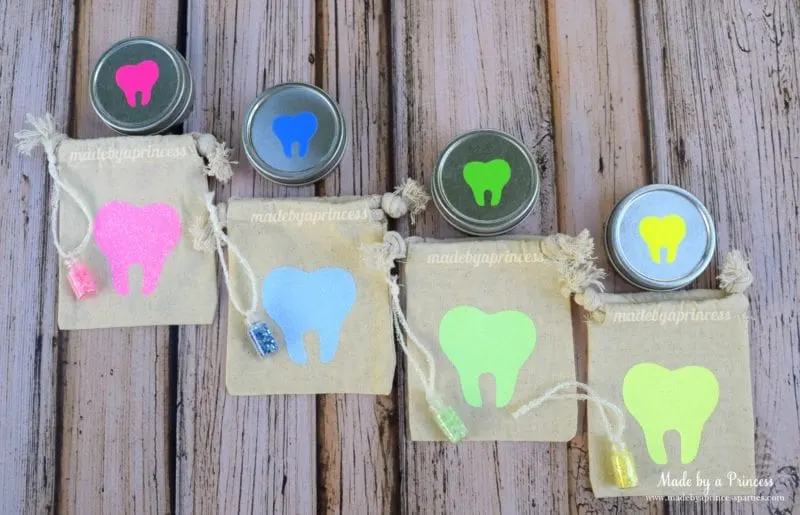 I added some padding to the 1oz round tin with a bit of glitter felt from my local craft store.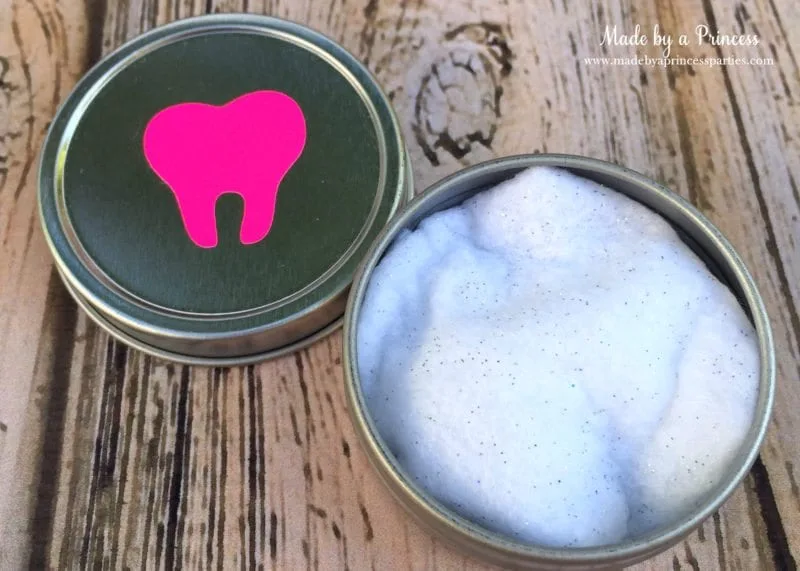 I created many Tooth Fairy poems and cards for my son, I mean Tooty Terence did (what can I say, boys like saying "toot"!), so I gave them a bit of a makeover. My daughter's Tooth Fairy, Twinkletoes, is so ready to collect her first tooth!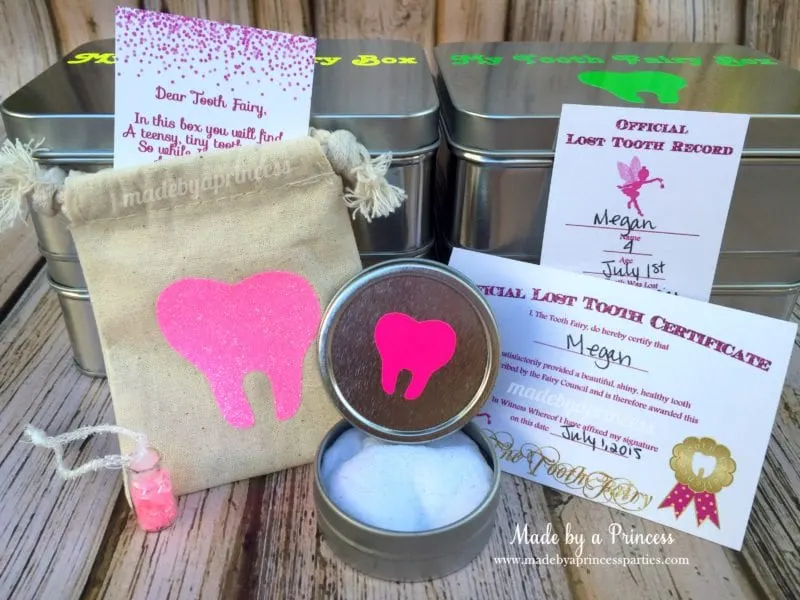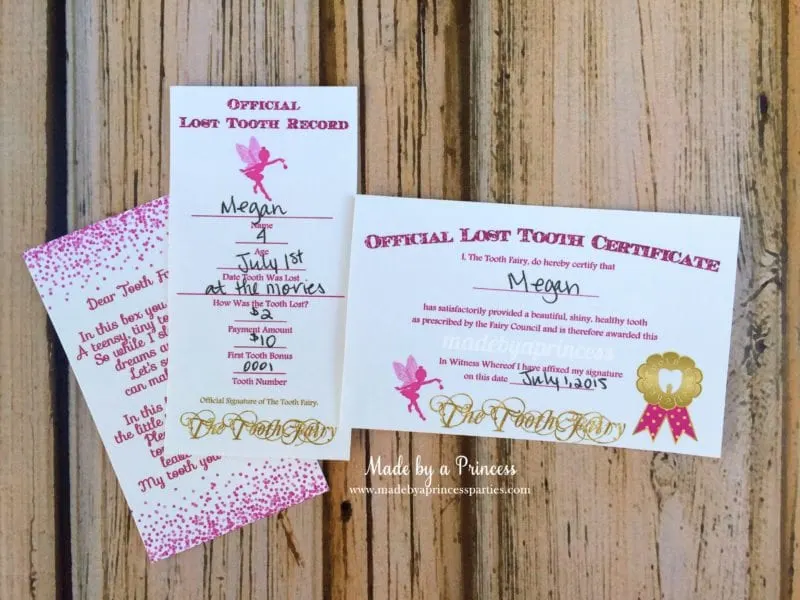 I hope you'll feel inspired to create your own Tooth Fairy box. It doesn't have to be fancy or elaborate and don't feel like you have to go crazy with all the "stuff". At the end of the day all your little wants is to know that the Tooth Fairy paid a visit and left them something in exchange for their pearly whites.
I want to thank Expressions Vinyl for sponsoring our Blog Hop and supplying all of our vinyl needs and PaperMart for supplying me with the tins and pouches. Please check out all of the other projects…there are so many wonderful ideas by some super creative bloggers.
If you do decide you want to create a bit of extra magic, you can purchase my new set of Tooth Fairy printables below. They come in pink, blue, yellow, and green.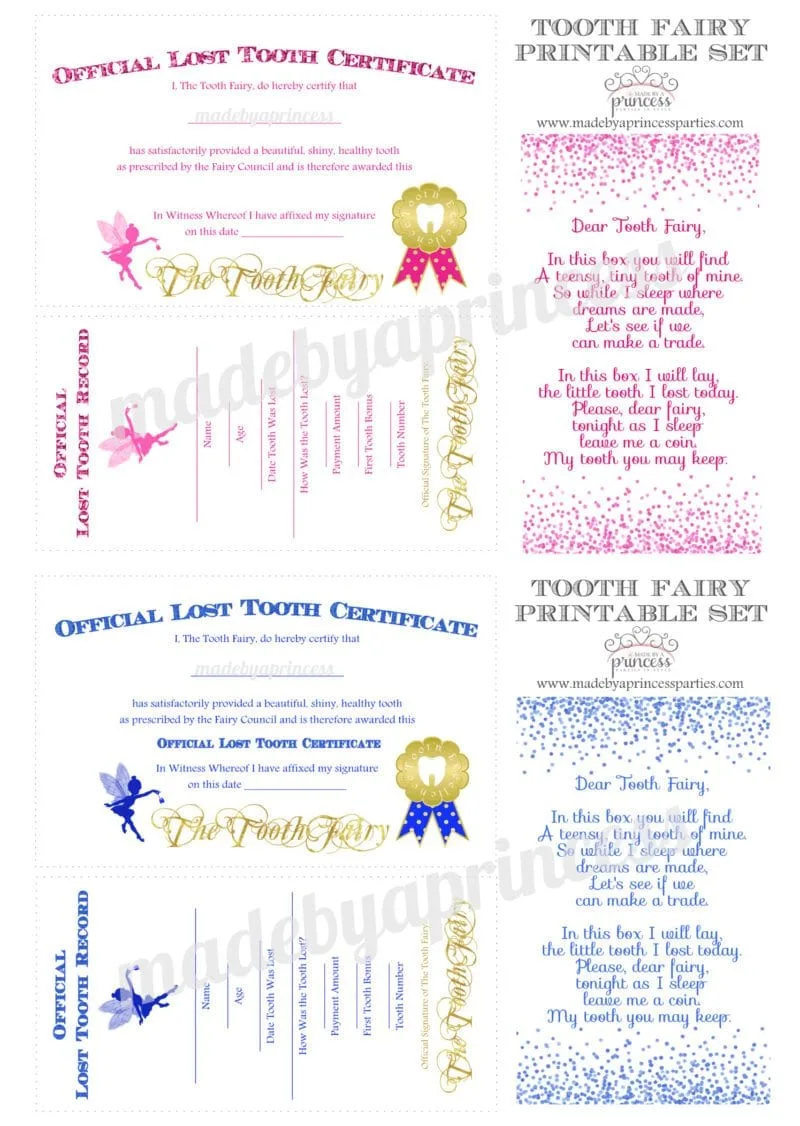 Supplies: