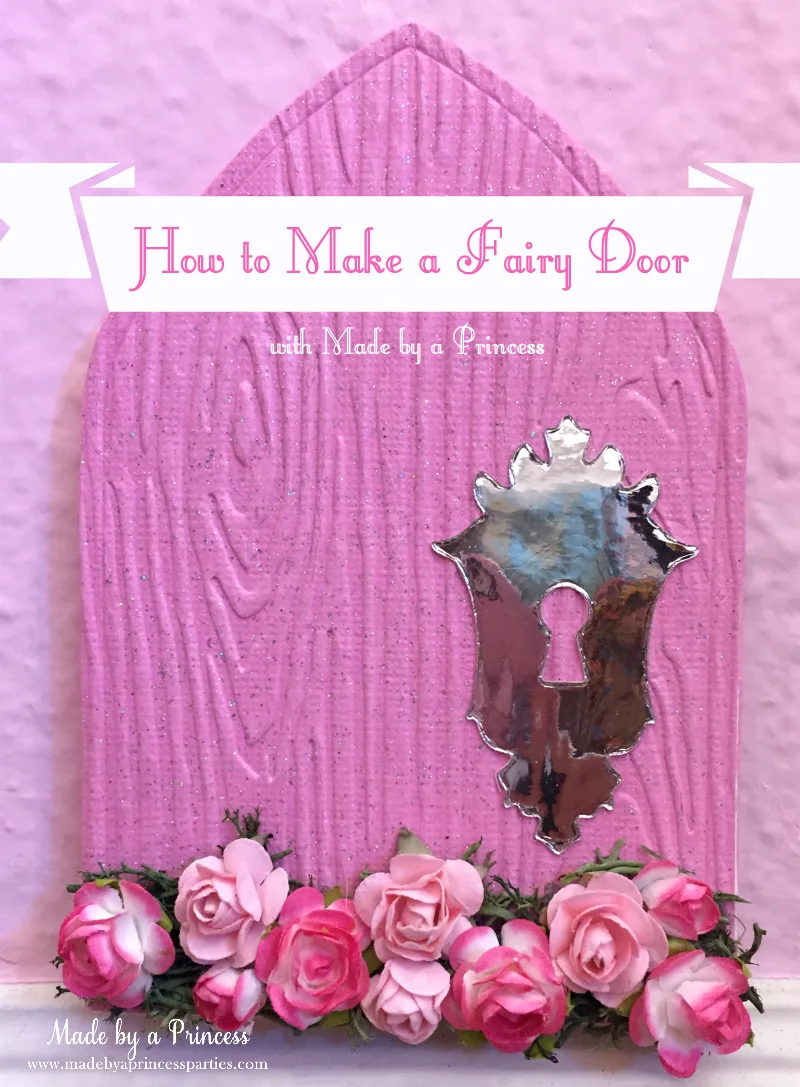 My four year old is really into princesses, pink, anything sparkly, things she's allergic to (whales, she says she's allergic to whales), and the whole concept of fairies. In anticipation of the tooth fairy coming sometime in the not-so-distant future I created a tooth fairy kit (you can read more about my DIY Tooth Fairy kit here). This naturally led to the discussion of how the fairy, TwinkleToes, gets in the house. Since I am just full of magic I told her I would create a fairy door that TwinkleToes can use when we're ready. This was a really sweet project to put together and garnered tons of squeals, lots of, "I love it, Mommy!", and numerous, "So can my teeth come out now?" I'm going to show you how to make a fairy door that opens to reveal a glittery fairy inside.
I found this great looking arch on the Sizzix website and thought it made the perfect shape for a fairy door. It actually reminded me of the Whispering Door at Clonmacnoise Monastery in Ireland which seems a little magical.
Using the sandwich method (Watermelon Cutting Pad, Arch Frame die, mat board, Cutting Pad), roll your sandwich through the Big Shot Machine until the whole thing has come through on the other side. I cut out two panels using white Mat Boards first and then cut three pink and one cloud (you will see why below).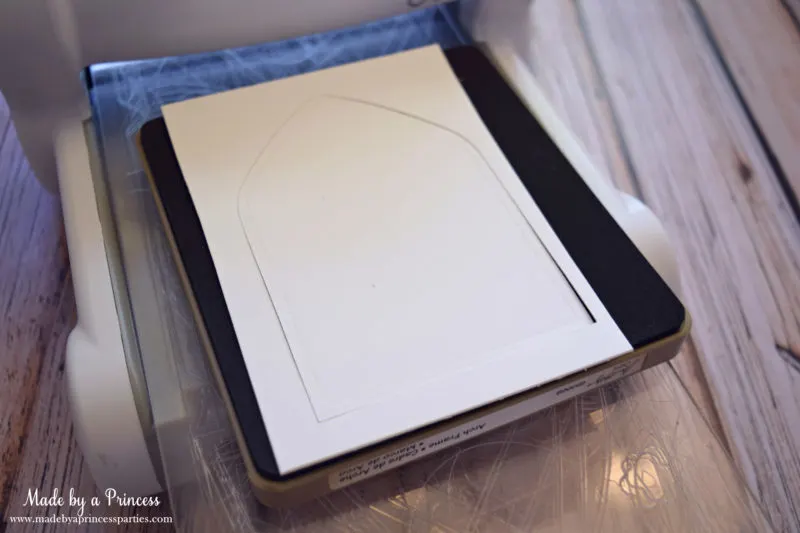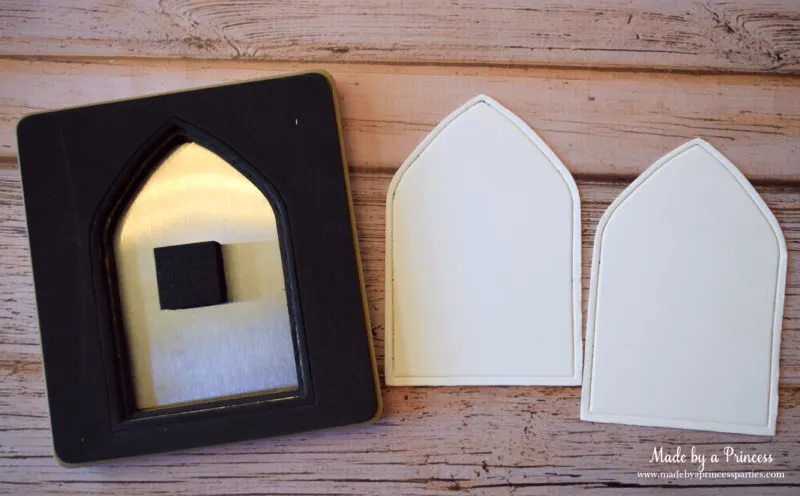 Next I moved onto the fairy. She just had to be glittery and I always have glitter cardstock on hand! You will need a Magnetic Platform, paper, Pete Hughes Fairy Thinlit, and at set of Cutting Pads. I wanted my fairy to face towards the left so I made sure to put the right side down. Always check to make sure you are cutting the correct side and that your thinlet is facing down. Place a cutting on the magnetic platform then place the paper and thinlit on top of the pad and place the other pad on top of the thinlit and roll through your machine.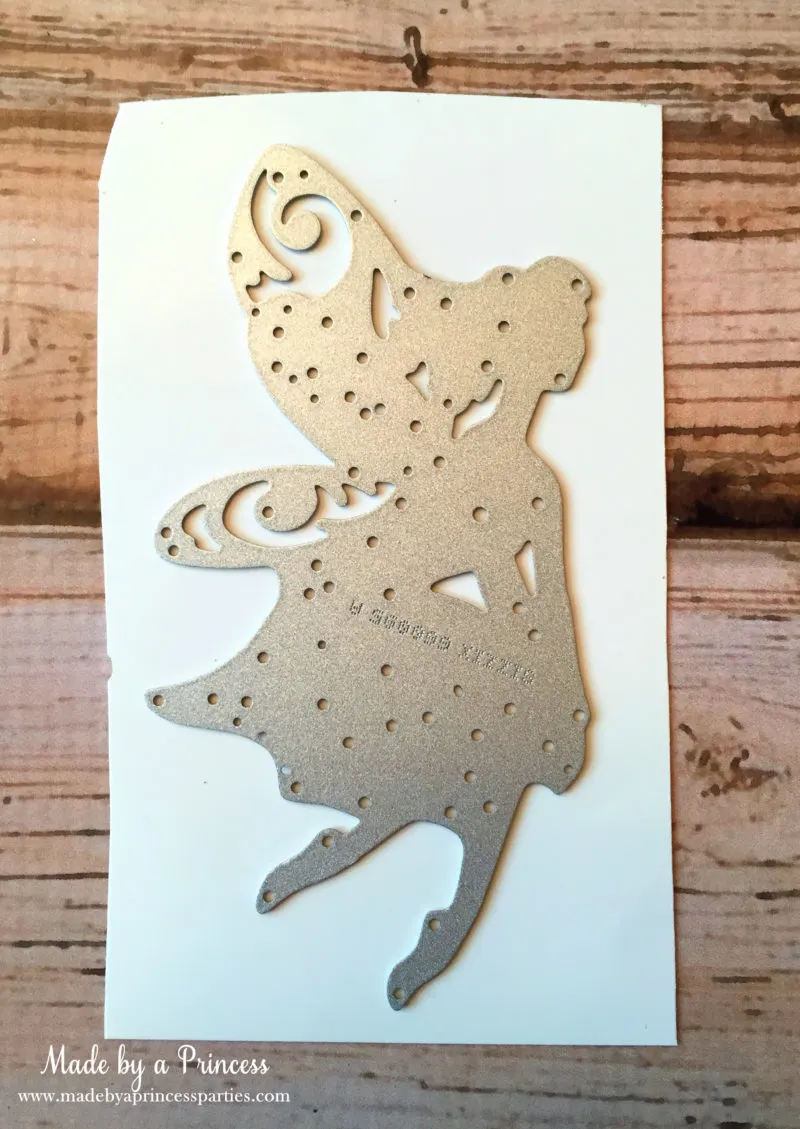 Repeat the process used above for cutting the Vintaj Thinlits Textured Ornamental Keyhole and Key as well as Thinlits Grass. The Keyhole set does also come with small embossing folders so if you wanted your keyhole to have texture you can use those.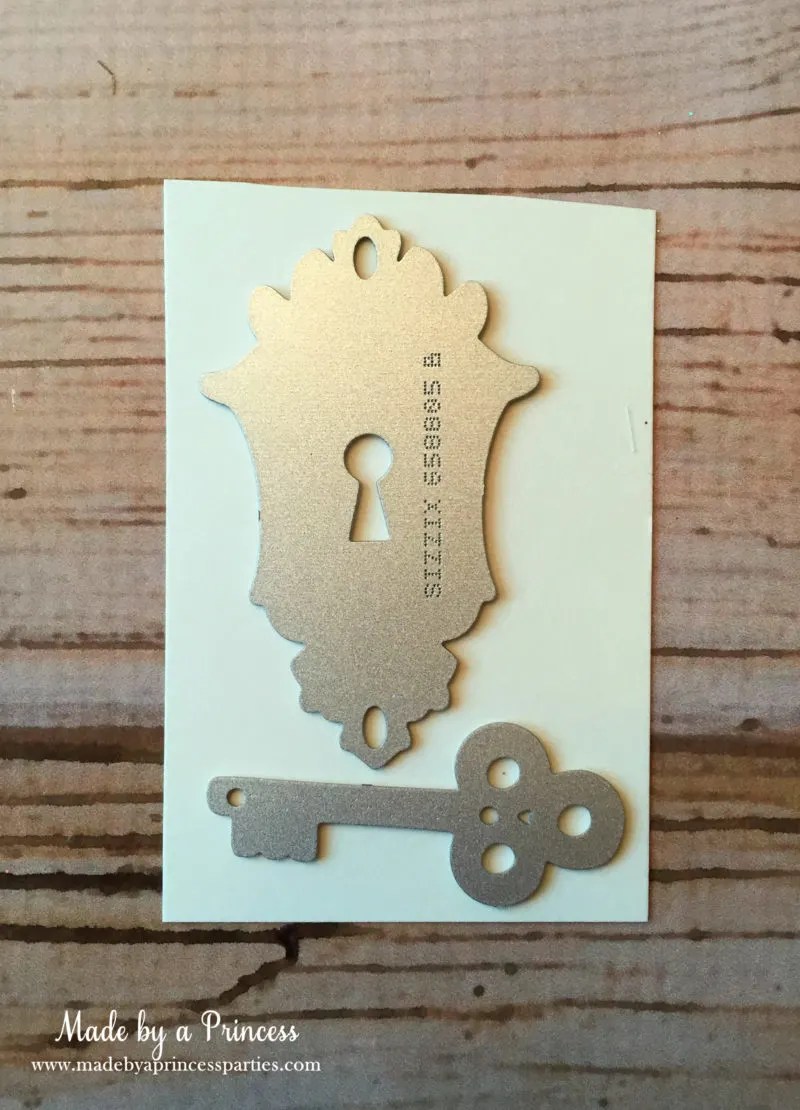 Here are all the pieces I cut out, ready to put together. I initially did not cut a pink piece for the backside because it was going to be against the wall but I thought it looked unfinished so I went back and cut another.
Notice I have four pieces of grass below. You can see in another photo that I overlapped them. You will use the magnetic platform for the grass thinlit as well.
I really wanted the paper to have a woodgrain look so it looked like a real door. I used the Drapery & Woodgrain Embossing Folder and love how it came out!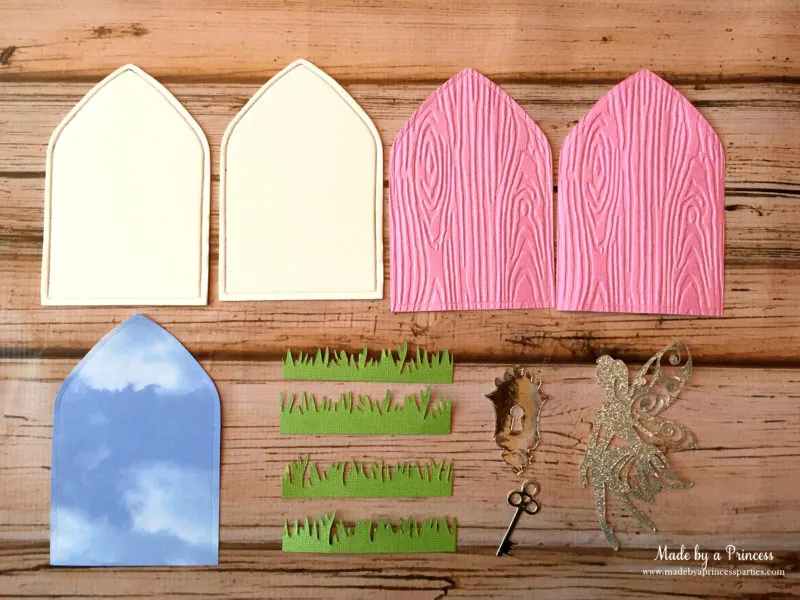 Now you glue your pieces to the mat boards. The front and backside of the outside panel both get covered in pink embossed woodgrain paper. You can choose any color or styles you want but since my little princess loves pink that's what we went with. I even found pink sparkly paper at JoAnn's.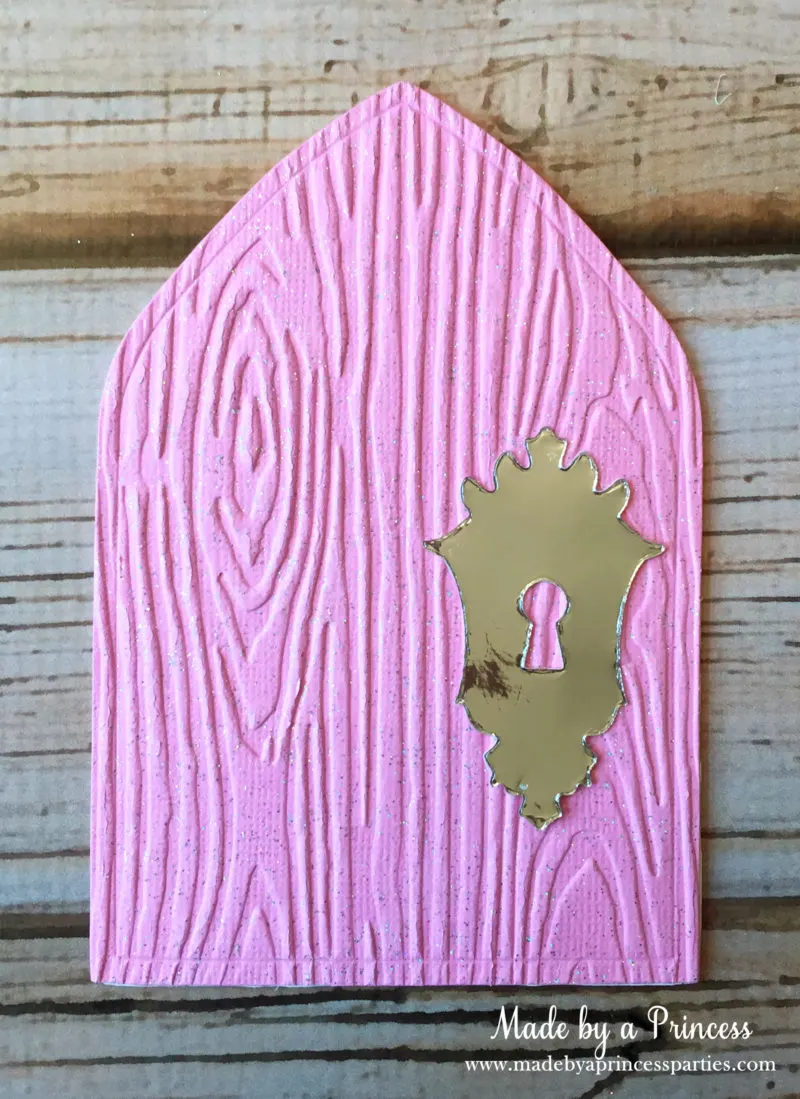 To make the "hinge" I used a piece of 7/8″ pink grosgrain ribbon. Glue one half to the inside panel and then glue whatever paper you have chosen. I chose clouds because I wanted it to look like when the door was open we were peeking into a fairy meadow.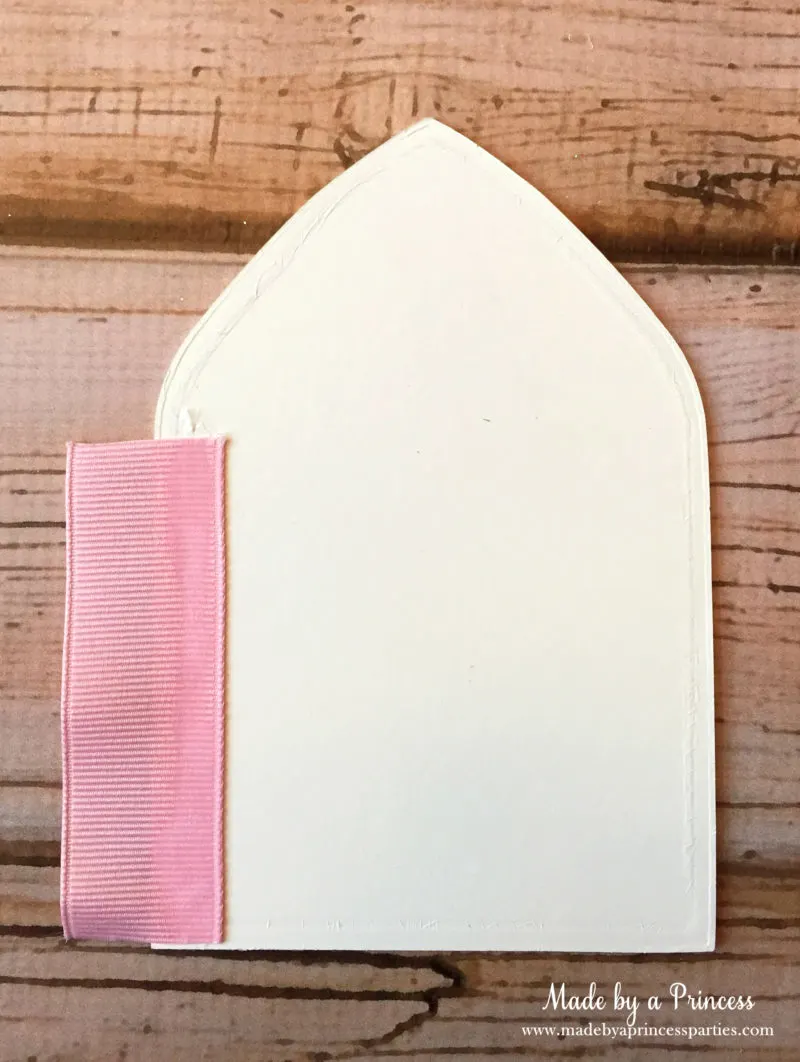 Complete the inside with your grass and fairy.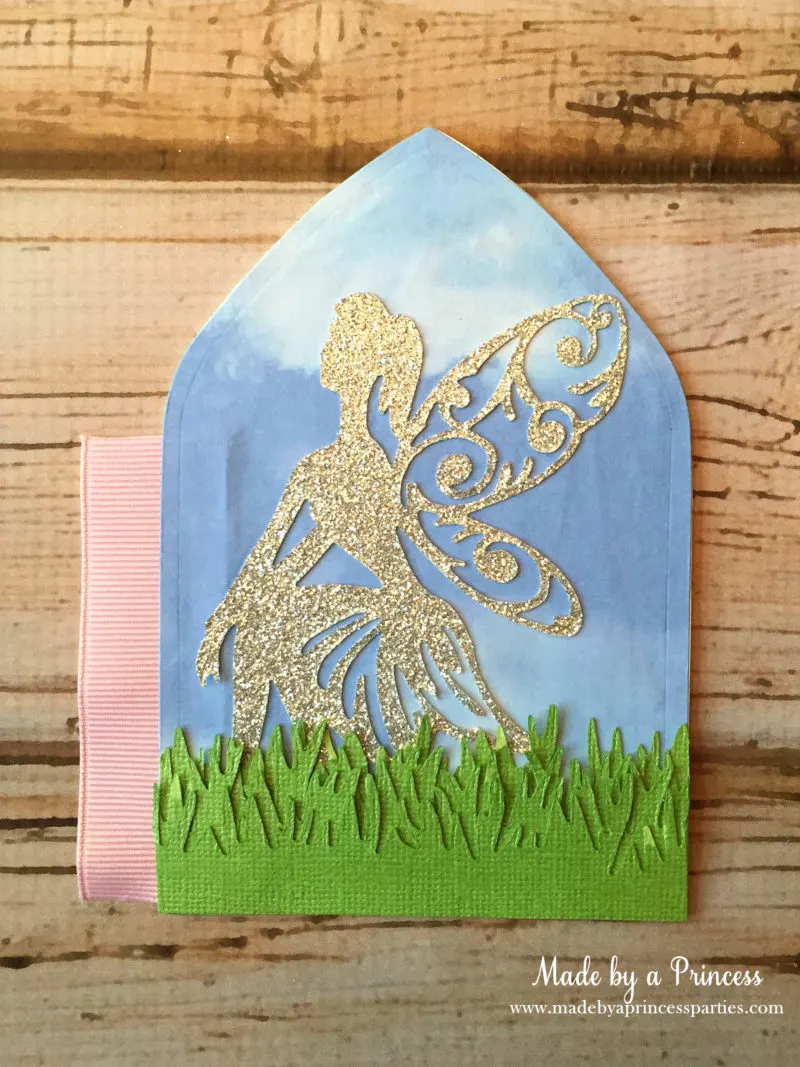 Now glue the other half of the ribbon to the outside piece and once dry, glue a pink paper panel. Let the whole thing dry overnight before embellishing the outside. You want to make sure the ribbon is going to stay in place.
I did also add little pieces of velcro so that the door would stay closed when placed on a wall.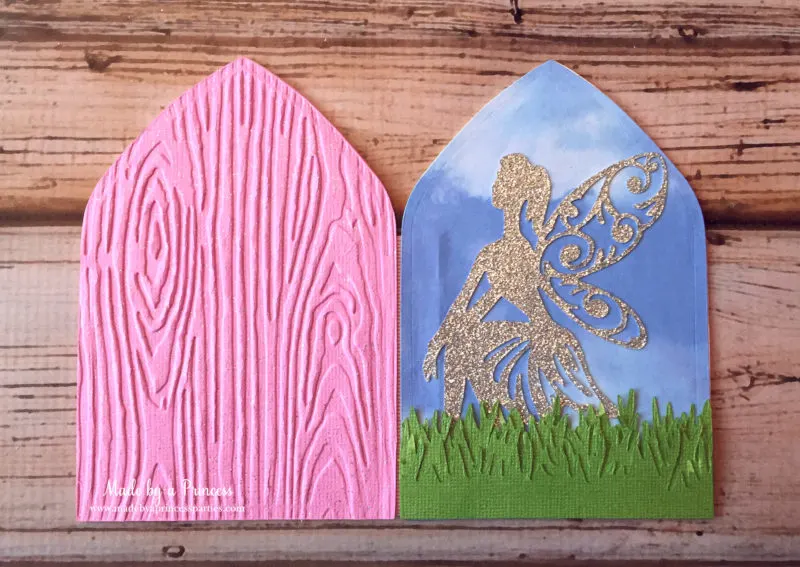 We are officially fairy ready! I placed the fairy door near the door in my daughter's bedroom and she screamed in delight when she found it. She thought the fairy had snuck in and placed it there. The beauty of this is you can make up whatever story you want, use any colors you want, and decorate with just about anything.
I adore these tiny little paper roses from PaperMart! I glued some moss down and then snipped the roses from the wires and hot glued in the moss. To make the tiny rosebuds just carefully peel away the outer layer of petal.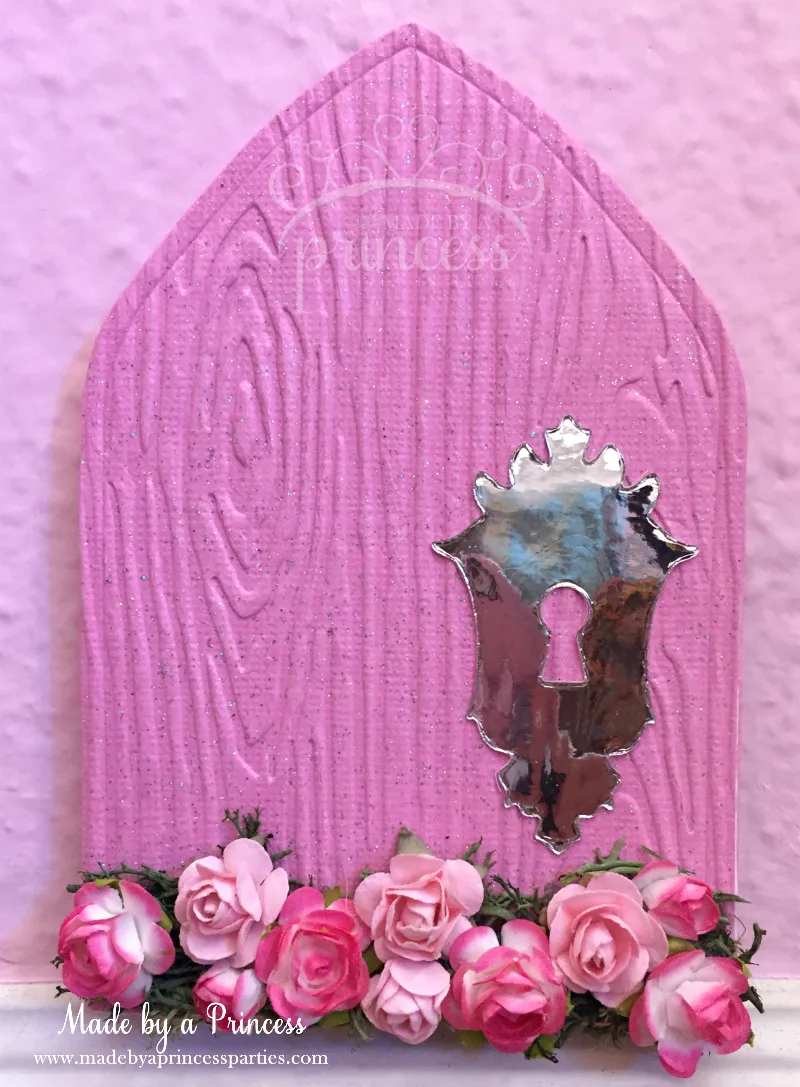 You could easily glue little paper flowers in the grass but I wanted to keep it simple. I think TwinkleToes will leave a teensy note tucked into the grass when it's time.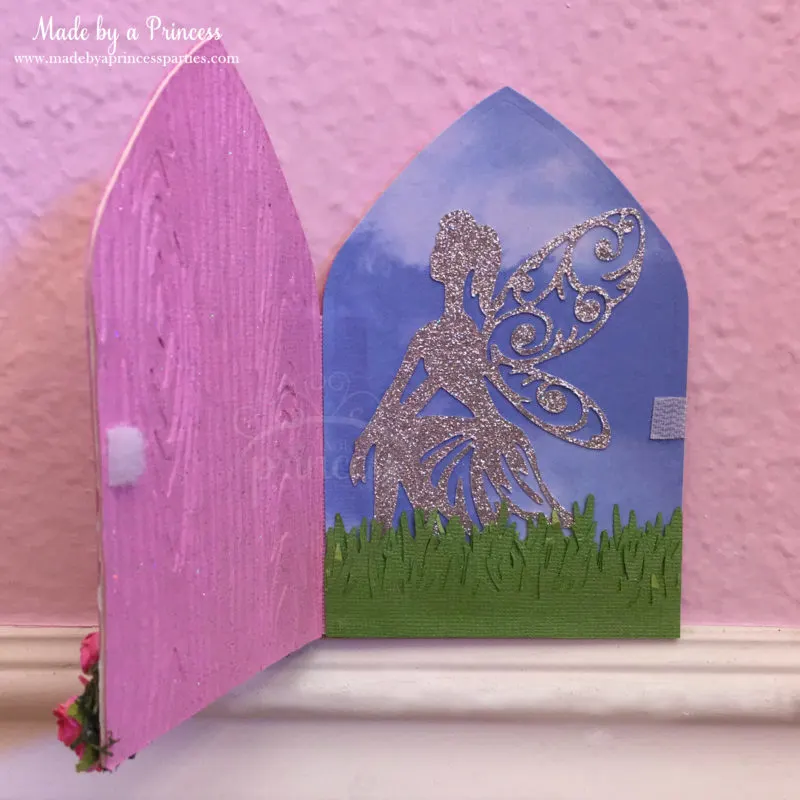 I hope you enjoyed my How to Make a Fairy Door tutorial. I would love to see your fairy doors! Better yet, leave a comment below telling me the name of your house fairy! I will pick random winners from time to time and send them my Tooth Fairy Printable Set.
Happy Crafting!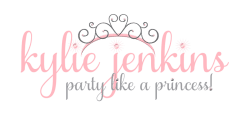 Other supplies I used: