Create your own custom party cups in minutes with my DIY Floating Confetti Sparkle Cup tutorial!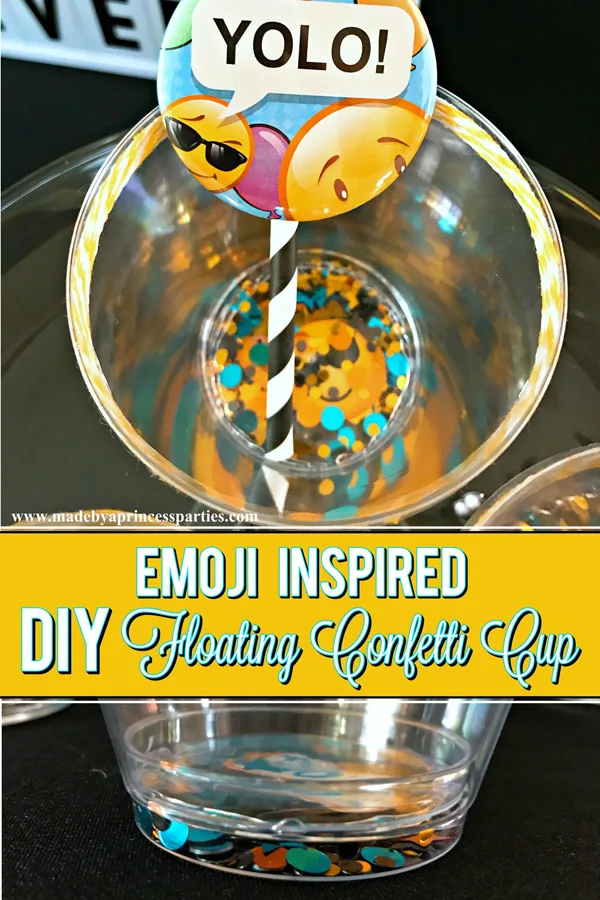 How fun are floating glitter tumblers?! I love confetti and glitter and have had this idea in my head for ever about creating custom party cups using confetti. This is the perfect craft for those of you who like the idea of glitter and confetti but not the mess. Grab some glitter and create a DIY Floating Confetti Sparkle Cup!
Custom Party Cups
I loooooove custom elements at my parties and I usually DIY the heck out of them like I did for the unicorn party for Birthday in a Box. I didn't go quite so crazy for the emoji photo shoot but one thing I was pretty excited about were the confetti cups. They are easy to put together and are perfect for any party theme.
How to Decorate Plastic Cups for a Party
It's actually really easy to decorate plastic cups for a party. You can slap a few stickers on them, glue some jewels, or make a floating confetti sparkle cup like the ones I created here.
For this project you are going to need:
Plastic cups (Party City cups are just fine)
Packet of confetti and/or glitter
Colored twine
Glue gun
Make Your Own Floating Confetti Sparkle Cup
How to Create Glitter Tumblers
Start by placing your confetti in the bottom of a plastic cup.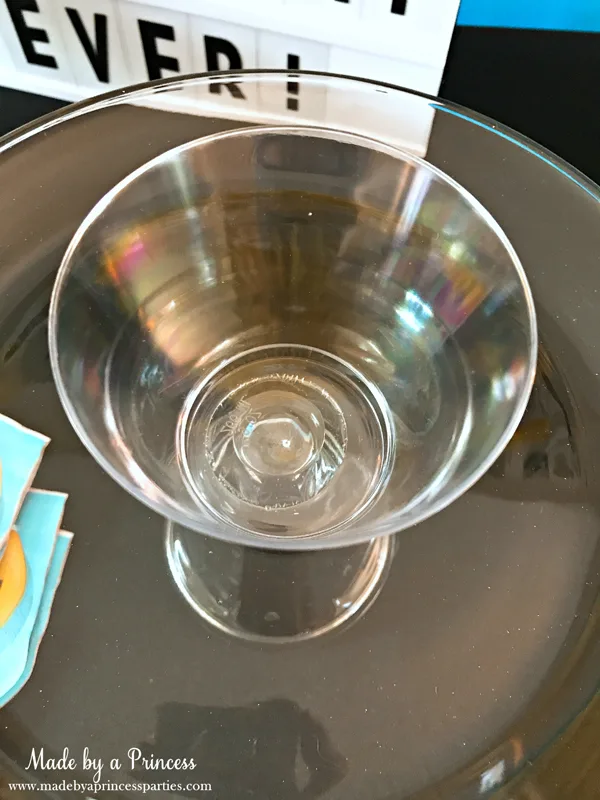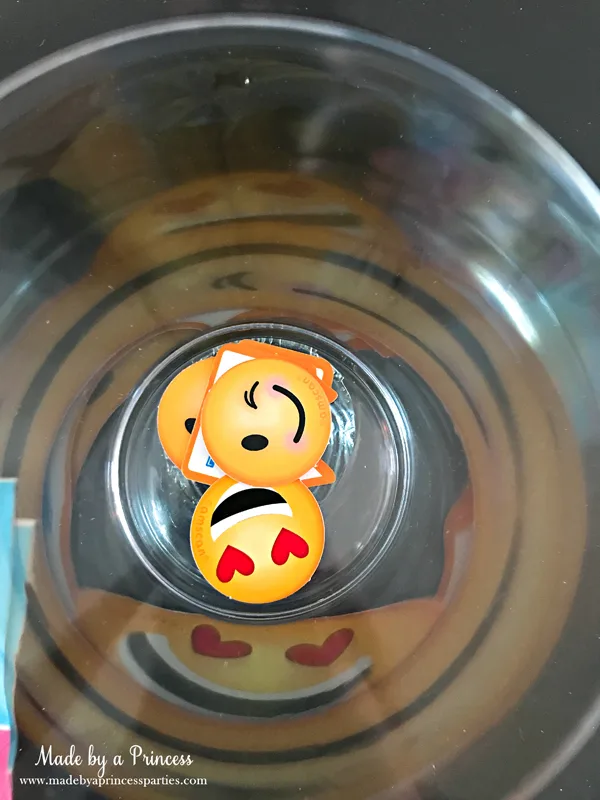 Next, fill the bottom with your choice of confetti and/or glitter. I would not suggest using really fine glitter as it could easily come out if you tip the cup upside down.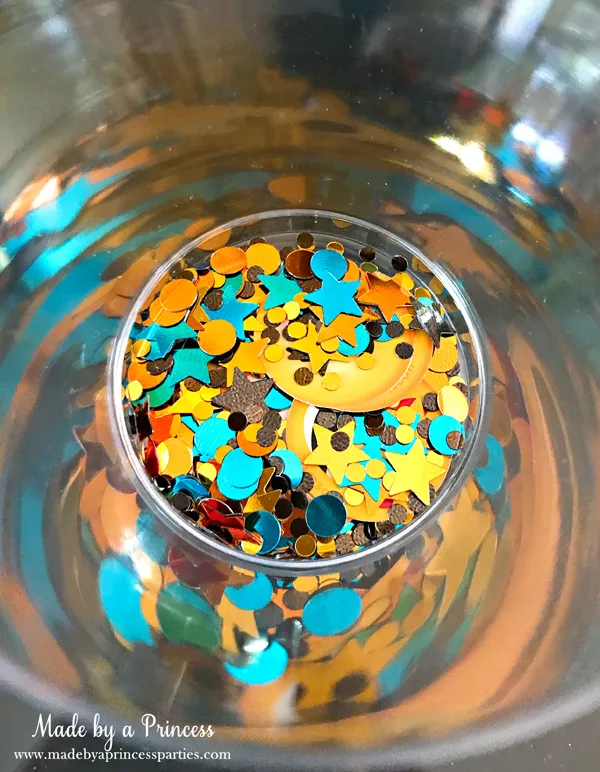 Turn another plastic cup over and put glue around the bottom of the cup. Quickly place cup into your cup filled with confetti, leaving a small space for the confetti to float around.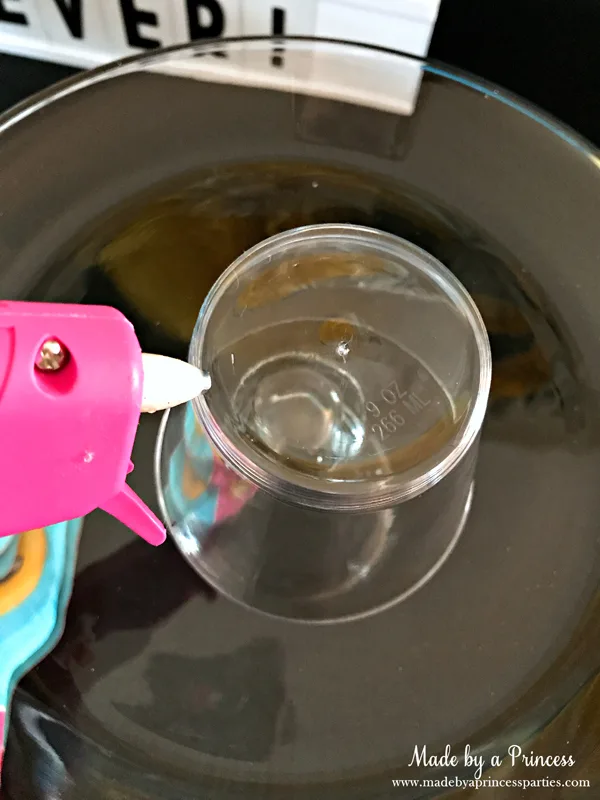 You can see here how much space is between the two cups. There is plenty of room for the confetti to move around.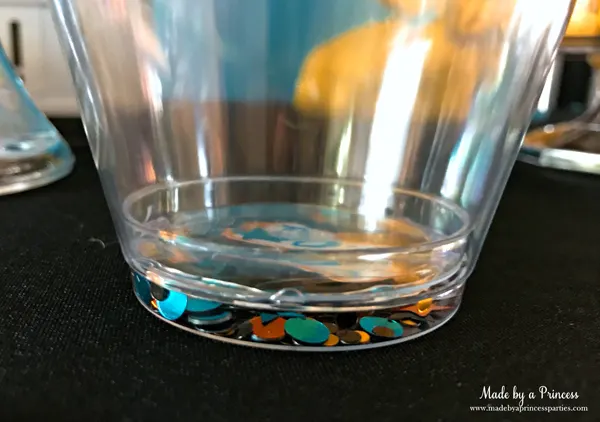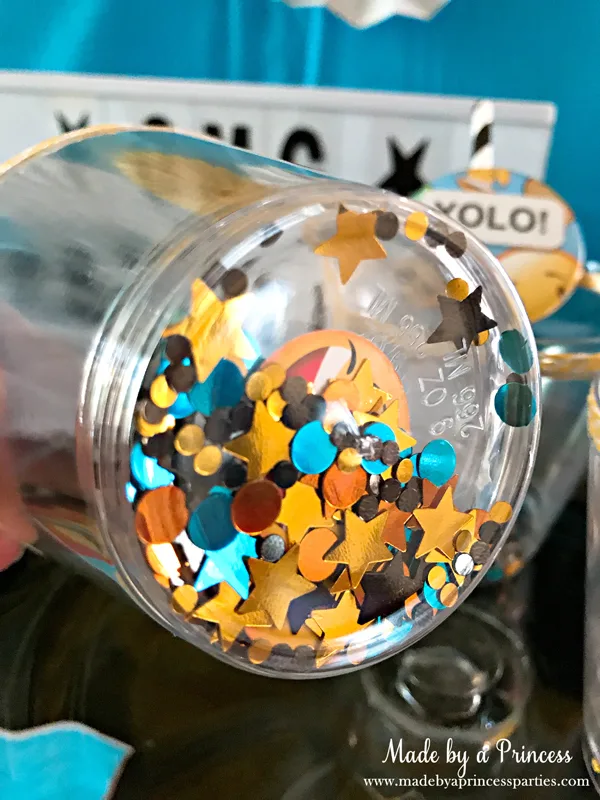 Here is what the cups look like from the bottom. So cute right?!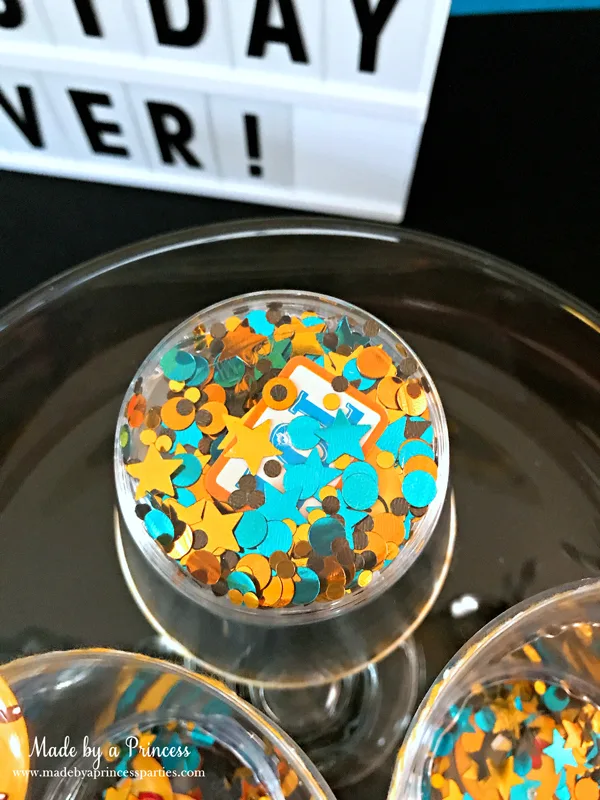 If there is a gap left between the two cups fill it in by wrapping yellow twine around the top several times. Secure the twine with a small dot of glue and then another when you're done.
Add a paper straw (snipped to make shorter) and an emoji pin and you're ready to party!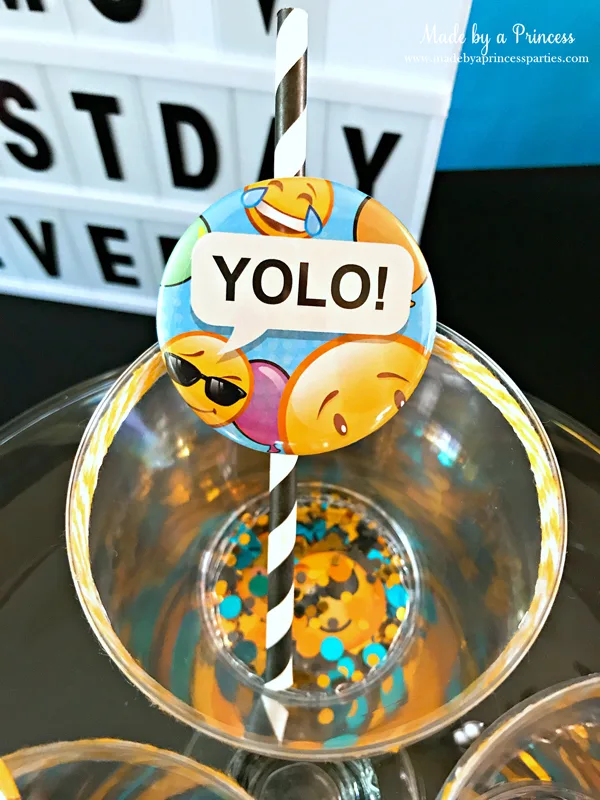 These super cute personalized emoji buttons can be found on the Birthday in a Box website.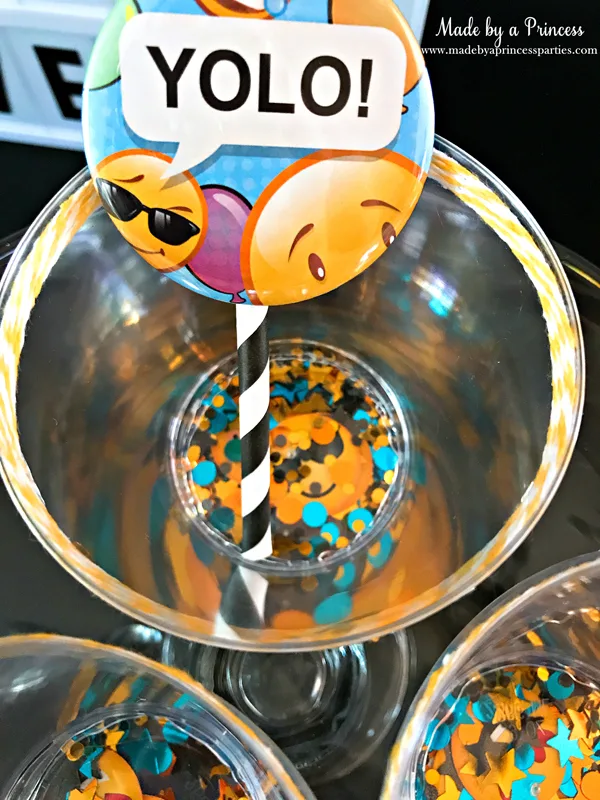 Here is a picture of the emoji party table. You can create a great tablescape with paper pinwheels, plastic table covers, and lots of yellow candy.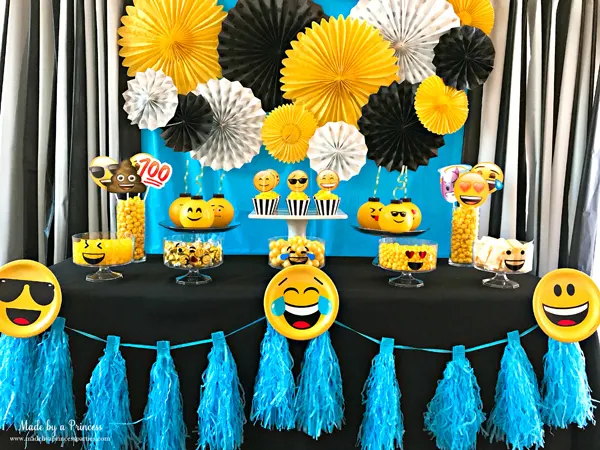 Themed plates aren't just for eating off of…they make great decorations too!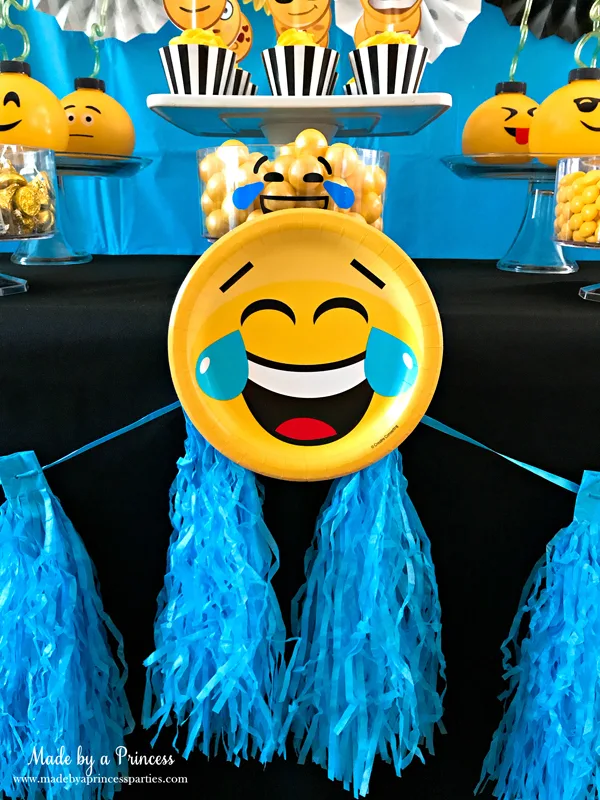 Don't forget to download your FREE emoji tic tac toe game board!