OMG don't be so emoji-onal just grab a friend and play this Emoji Tic Tac Toe Printable Game Board at your next emoji party.

Looking for an activity at your next emoji party? Print off a few tic tac toe game boards, grab some friends, and get emoji-onal with my Emoji Tic Tac Toe Printable Game!
Emoji Party Ideas
This emoji tic tac toe game board was created for a photo shoot I designed for Birthday in a Box. If you want to see the whole party and check out more emoji party ideas you can head to their site and shop for all your emoji party supplies.
One fun thing I did for the photo shoot was use 2.5″ emoji stickers as cupcake toppers. It's a really easy way to dress up a store bought cupcake.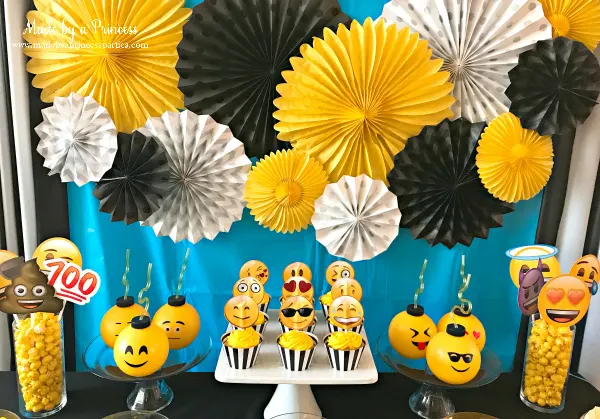 Since the most recognizable emojis are the yellow faces I went with a yellow, black, and white color scheme. I wanted to make the focus of my table all the fun emoji themed food so I used a simple black tablecloth. The turquoise tissue garland was just what my table needed for a pop of color. Emoji dessert plates completed the look.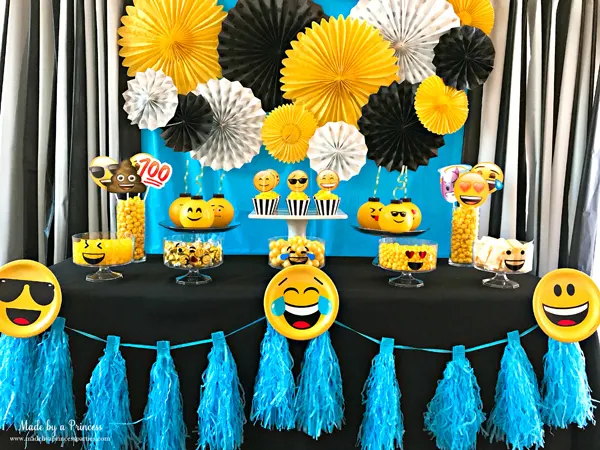 These emoji photo props are so cute and something guests will have a lot of fun playing around with.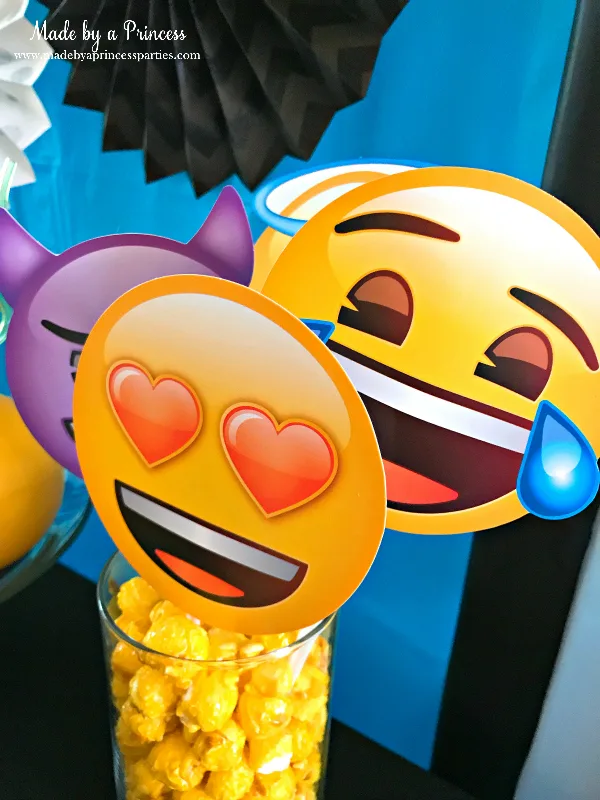 These emoji play packs are great favor ideas or you can use them as one of your party activities. Each pack has crayons, stickers, and a coloring book. This should keep your party guests occupied long enough to set up the pinata and put candles on the cake!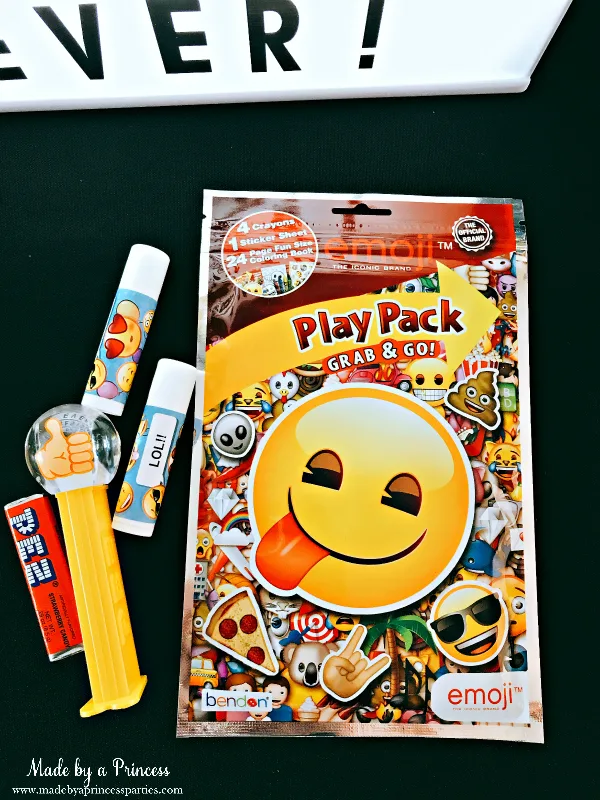 Tic Tac Toe Game
One of the things I designed just for this photo shoot was a tic tac toe game. Download the game board below and use just for fun or as a party activity.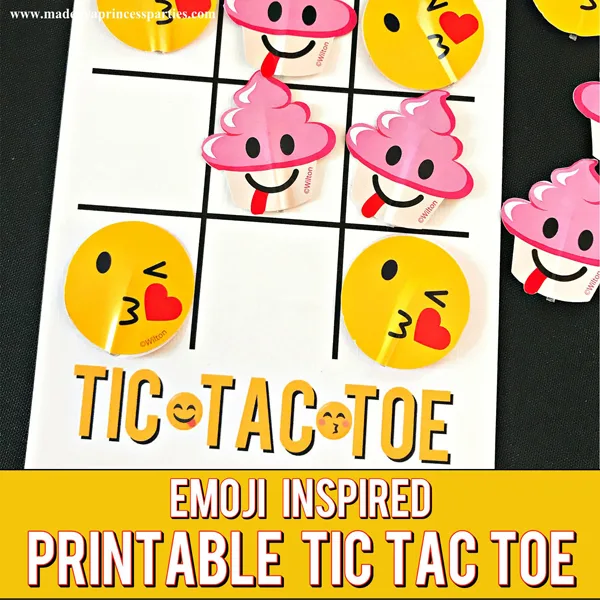 What is Tic Tac Toe?
Tic Tac Toe, also spelled tik tak toe, is a classic game for two where you try to get three of your marks, traditionally Xs & Os, in a row. It's something that can be played just about anywhere as long as you have a piece of paper and a pen or pencil. You don't always need a tic tac toe board, however, you can also play tic tac toe at the beach in the sand.
Tic Tac Toe Board
There are tons of free tic tac toe boards out there but this one is just what you need for an emoji party theme. You an go with the traditional Xs & Os but if you want something a bit more fun try using emoji cupcake toppers from Wilton. Aren't they cute?!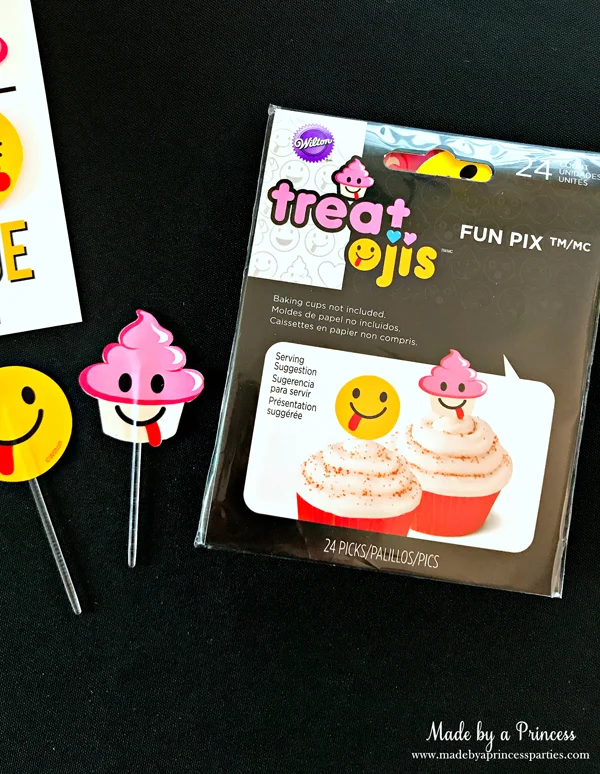 Just snip off the plastic stick and use as game pieces. Would you choose the kissy face emoji or pink cupcake emoji? I'm pink cupcake emoji all the way!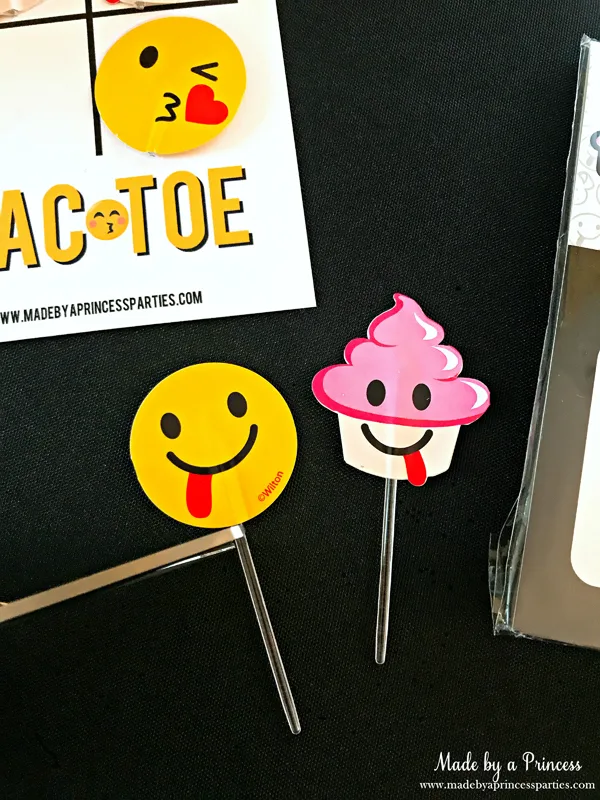 After you snip the sticks and print your emoji tic tac toe printable game board, you're ready to play! Super quick and easy.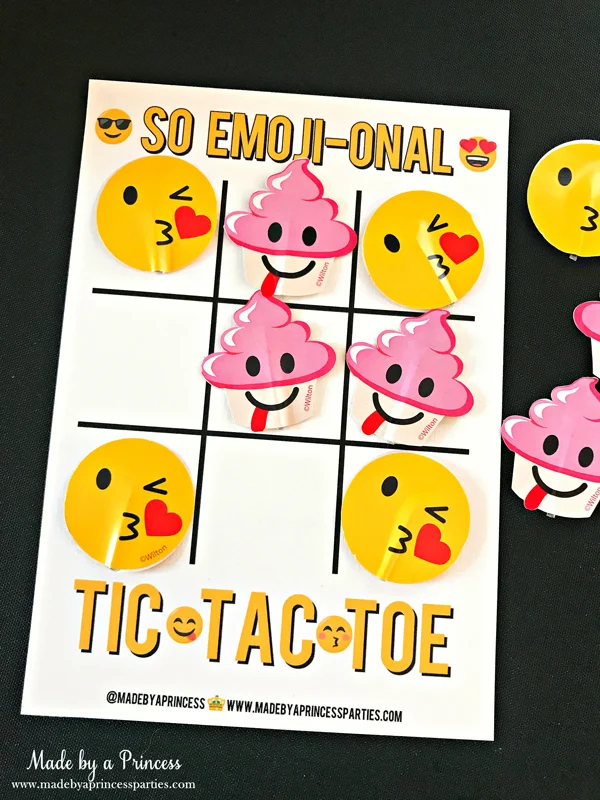 Free Printable Tic Tac Toe
Want the Tic Tac Toe game featured in this post? Join my Made by a Princess Castle Community and have access to my secret VIP (Very Important Princess) resource library. There you will find all of my party and holiday printables!
Find out how to make these DIY Floating Confetti Cups by clicking the image below.