Get to Disney to experience all the Pixar fun and pick up Disneyland's Pixar Fest Exclusive Merchandise before it all goes away on September 3rd!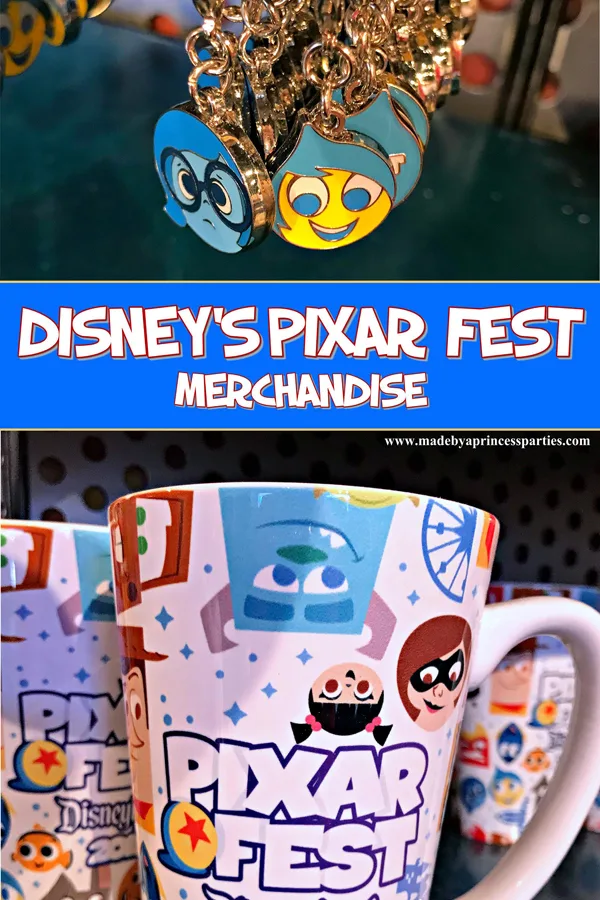 If you are planning a trip to Disneyland or Disney World I highly suggest you get there before Pixar Fest ends on September 3rd. There are so many fun treats to try and cute things to buy! Disneyland's Pixar Fest Exclusive Merchandise is the cutest so get it all before it's gone forever.
*contains affiliate links
Pixar Fest Merchandise
We visited Pixar Fest at Disneyland in April and were most excited about trying all the amazing treats. What we didn't expect was to find so many adorable Pixar Fest merchandise options. We found a bunch of clothing in California Adventure and tons of little knick knacks on Main Street and in various shops throughout the park.
The theme of Pixar Fest is "Celebrating Friendship & Beyond." This phrase can be found on t-shirts, packaging, bags, and mugs.
Pixar Fest T-Shirts
This is an example of a Pixar Fest men's t-shirt…such a happy turquoise color. I really like the Buzz Lightyear and Woody tee on the ShopDisney website too. The kids t-shirt version features Buzz Lightyear, Woody, Nemo, & Dory.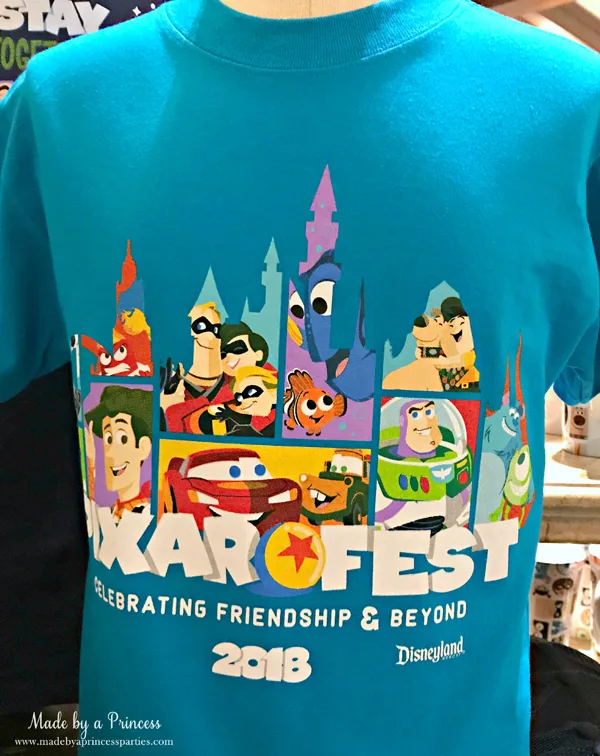 This is a women's t-shirt. You can see the difference in cut which I really like. I don't wear t-shirts because so many of them are boxy and just not cute. I would wear this one. If you can't make it to Disneyland, there is one ladies Pixar Fest t-shirt design left on the ShopDisney website.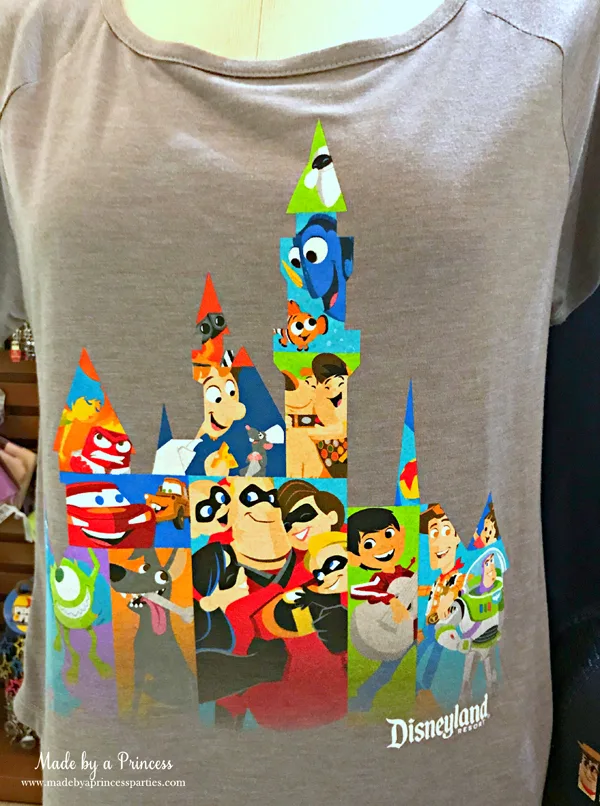 Some of the most popular Pixar characters, and the ones most featured this year, can be found on this ball cap.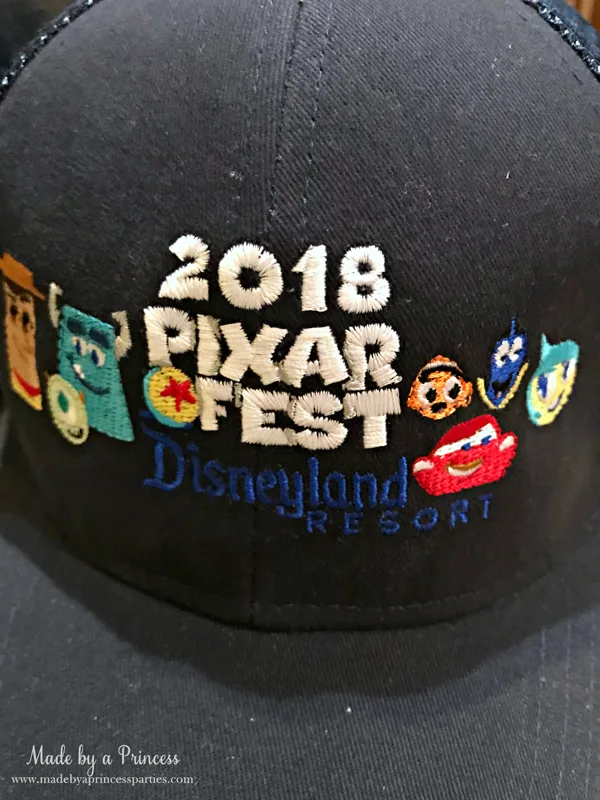 Any Monsters, Inc fans out there? This bag has your name all over it!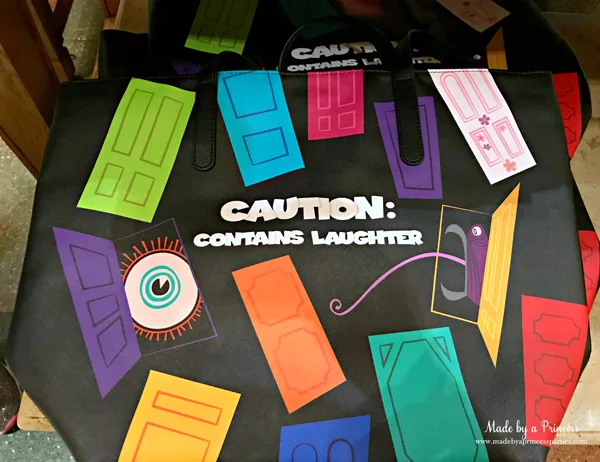 If you are a mug collector this is one you must add to your collection.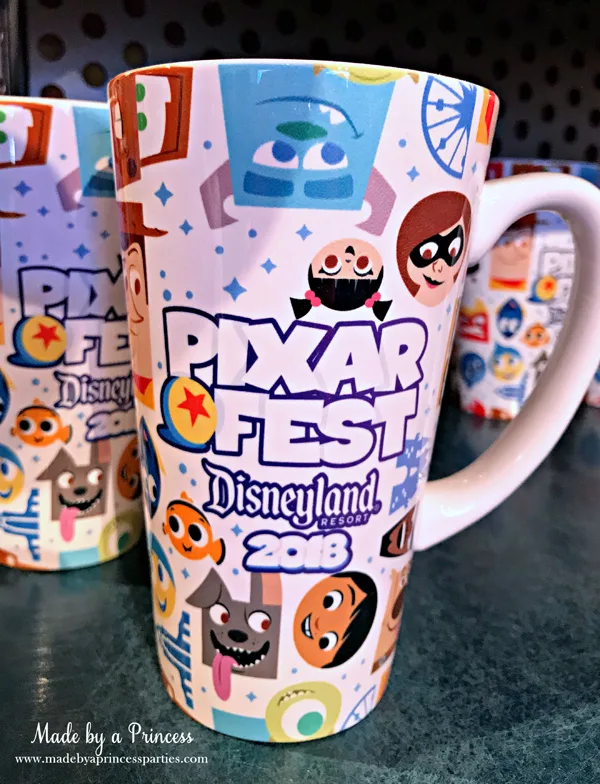 This is my favorite piece of Pixar Fest merchandise. The aliens from "Toy Story" are a big part of the marketing for Pixar Fest this year so it's not surprising they got their own tumbler. The top lights up and the claw actually works. I just adore this!
There is a cute Pixar Fest tumbler on the ShopDisney website that I don't remember seeing at the park but wish I had.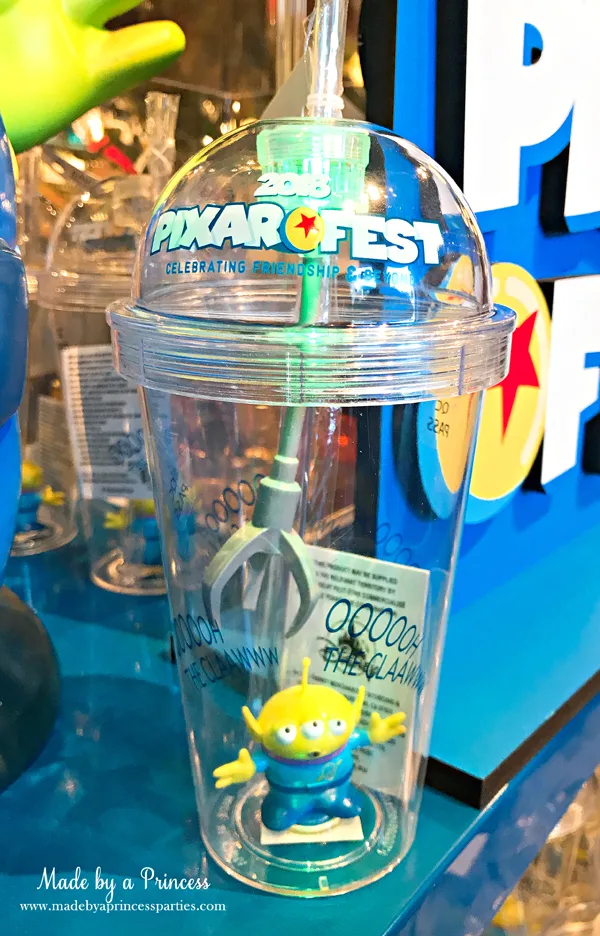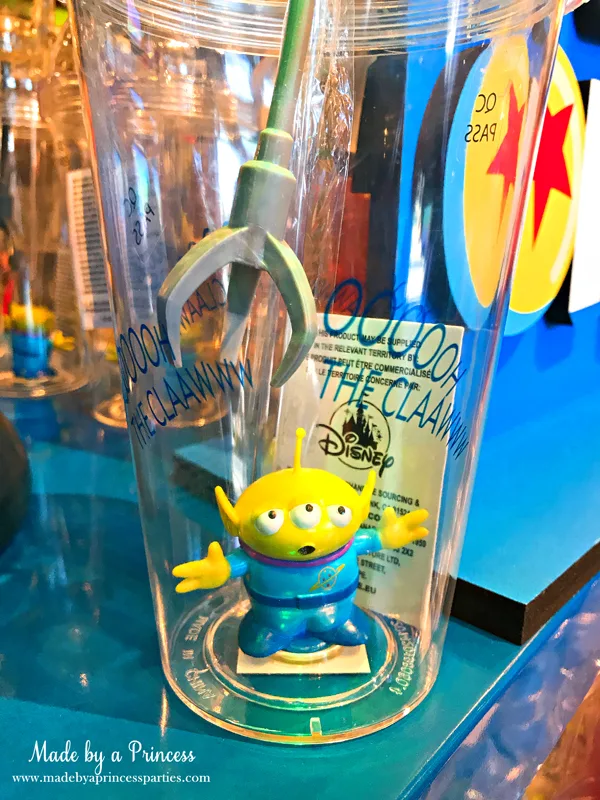 Pixar Fest Charms
If you are looking for something small to take home consider one of these charms. They all come in sets of two and are perfect for purses, backpacks, or jackets as a zipper pulls. My favorite ones are Mr. & Mrs. Incredible (not pictured here because the pic didn't turn out well).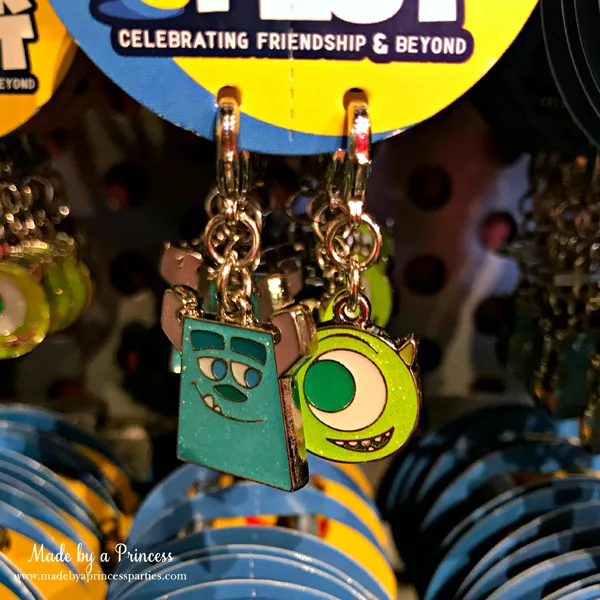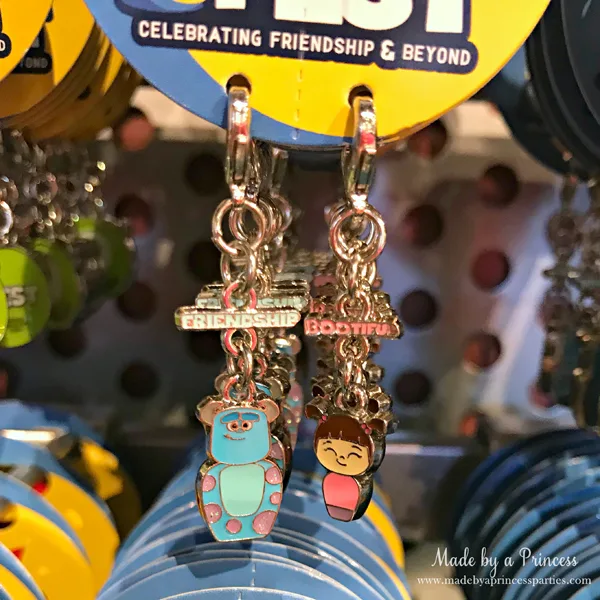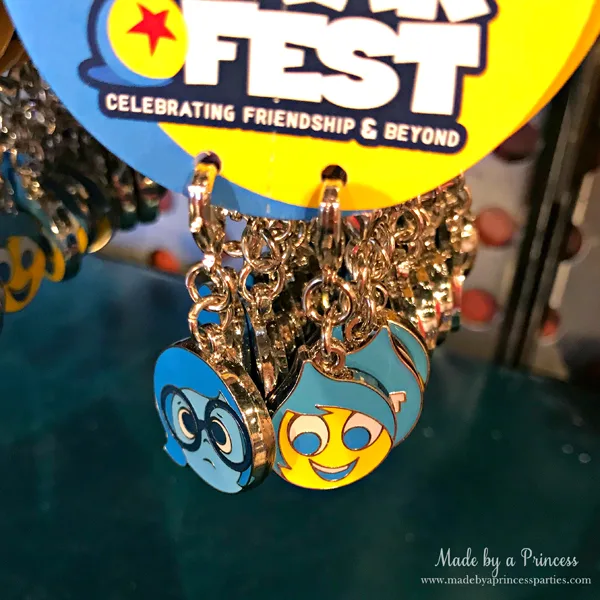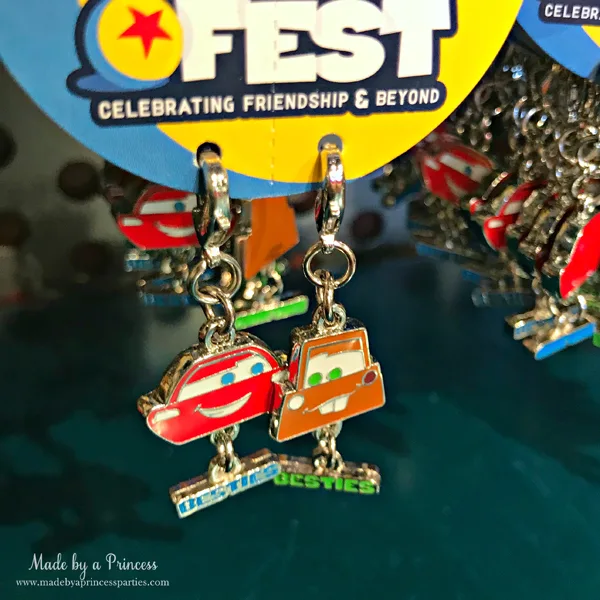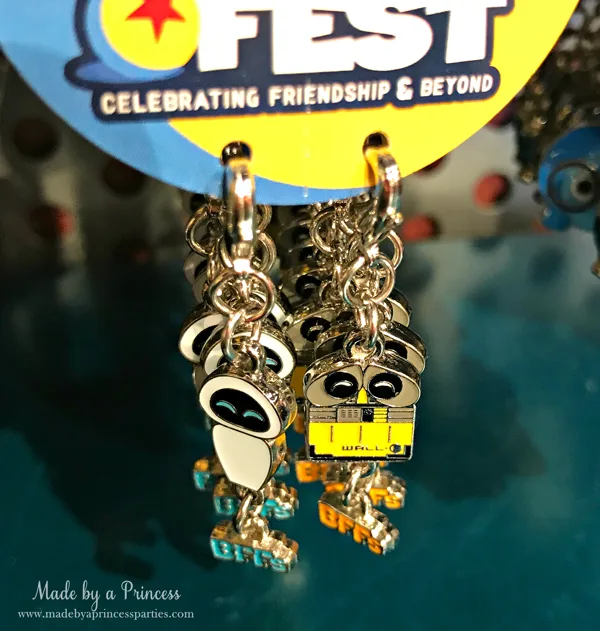 These necklaces are super cute and really colorful.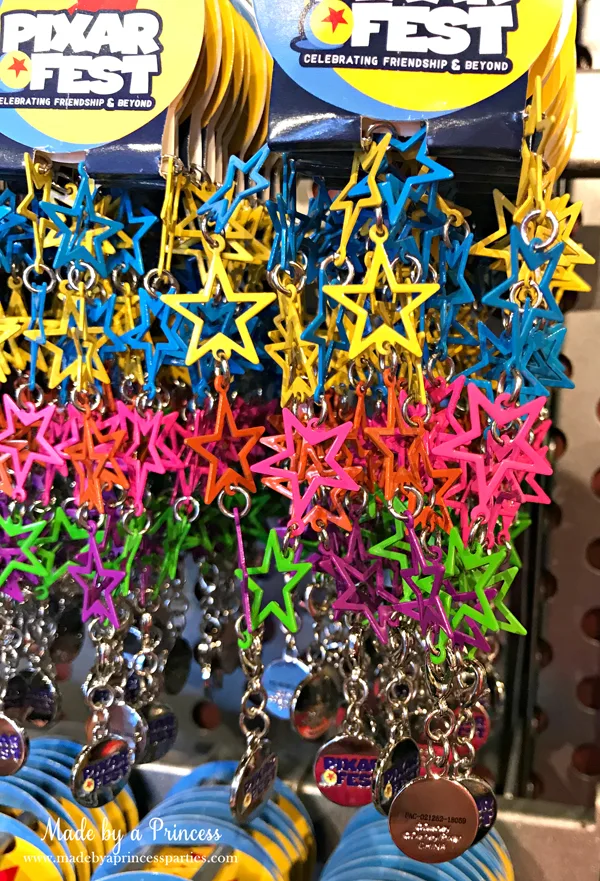 I wish the bracelets were more in line with the style of the necklaces…not my favorite piece of Pixar Fest merchandise.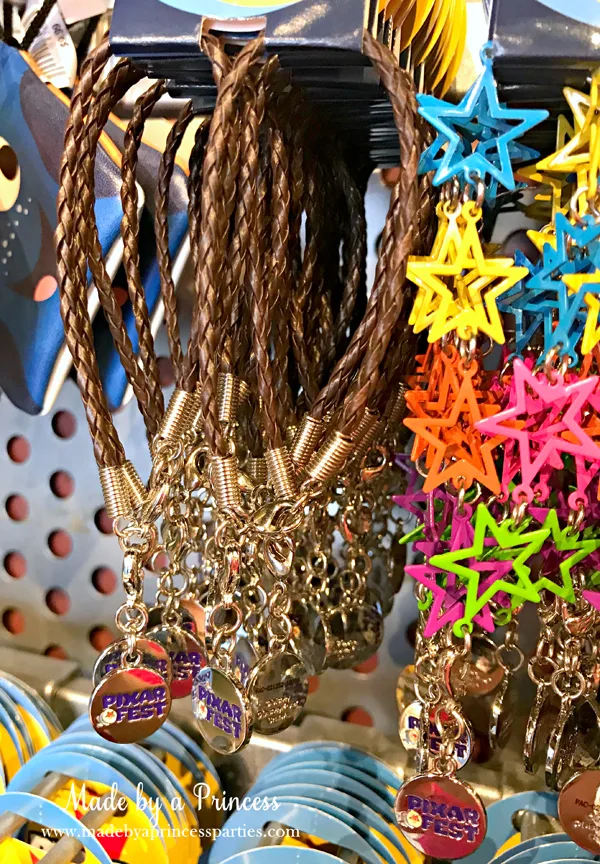 We like to get a new ornament each year we visit so if you are an ornament collector there are several options.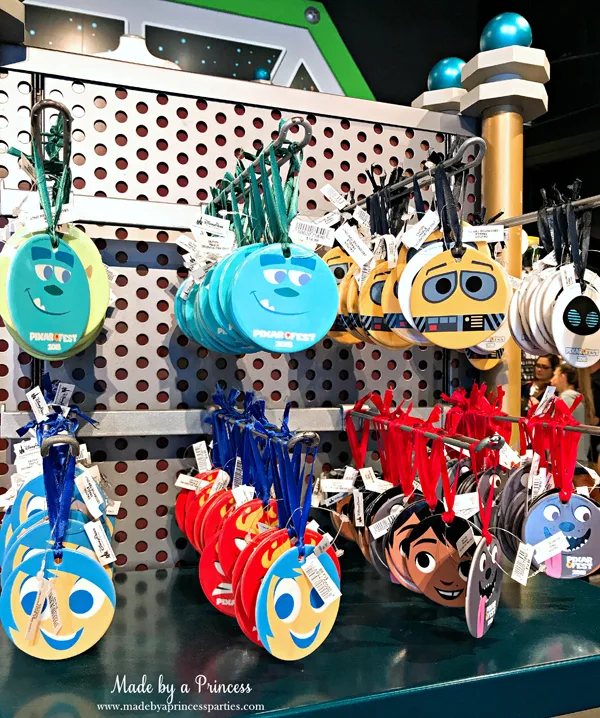 This is just a sampling of things you will find at Disney's Pixar Fest. It would have been really easy to buy #allthethings but I was good and just got an ornament. What would you go home with?

Plan a Trip to Pixar Fest
If you planning on visiting soon I have a great deal for you. If you purchase your 3-Day Park Hopper tickets before June 26th you can get the 4th day for free. That's a huge savings! Tickets may be purchased separately or as part of a package. If purchasing a package, remove the 3-Day Park Hopper Tickets from the package and select the 4th Day Free ticket option. You can also use this coupon if you are purchasing a package (minimum of 2-nights and 2 theme park tickets) for an extra discount.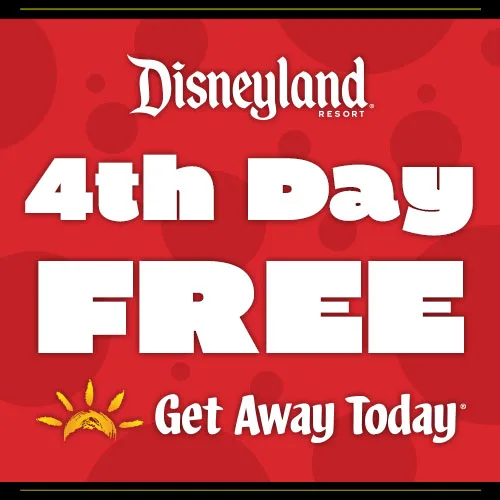 Don't forget to print out my Pixar Fest Food Checklist before you go!