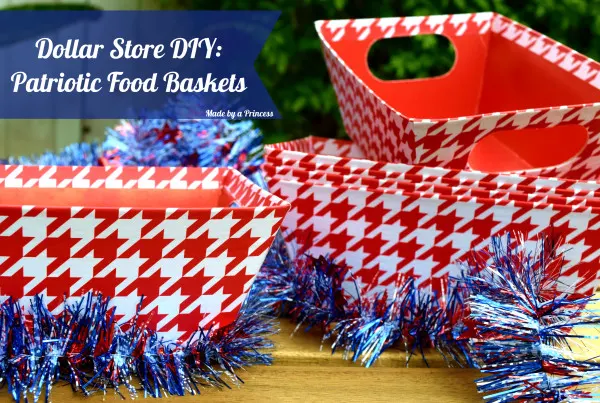 I love the dollar store! I especially love it during a holiday because they have super cute things for so cheap. I found these red and white hounds tooth baskets in the picnic section and immediately knew I needed to give them a patriotic makeover with this sparkly red, white, and blue garland. It is so easy to put together…you'll be serving and snacking in no time!These baskets come in a set of three and one garland (like the one I used) will make six baskets. Grab your glue gun and glue a line about 1/2″ from the bottom and press the garland down. It doesn't take much pressure but the glue is very hot so be careful. I did one side at a time.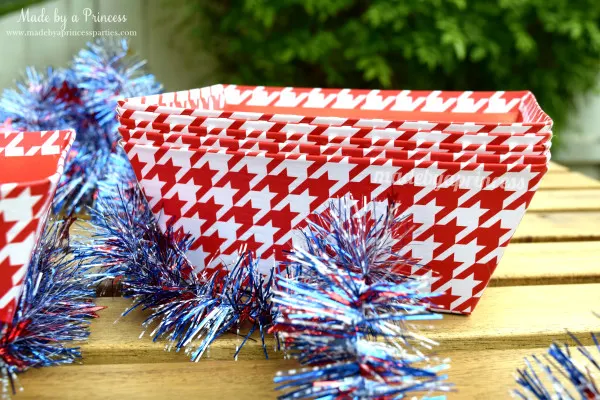 This project took me all of about 10 minutes from start to finish and most of that time was waiting for my glue gun to heat up. You can whip a whole bunch of these out and everyone will think you went to so much trouble and no one will know they came from the dollar store…it's our little secret!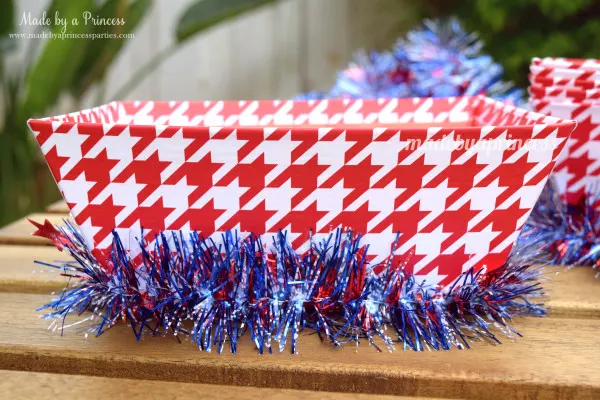 Have a wonderful and safe 4th of July! I hope you enjoyed my Dollar Store DIY Patriotic Food Baskets little tutorial.
Don't forget to download your FREE poster!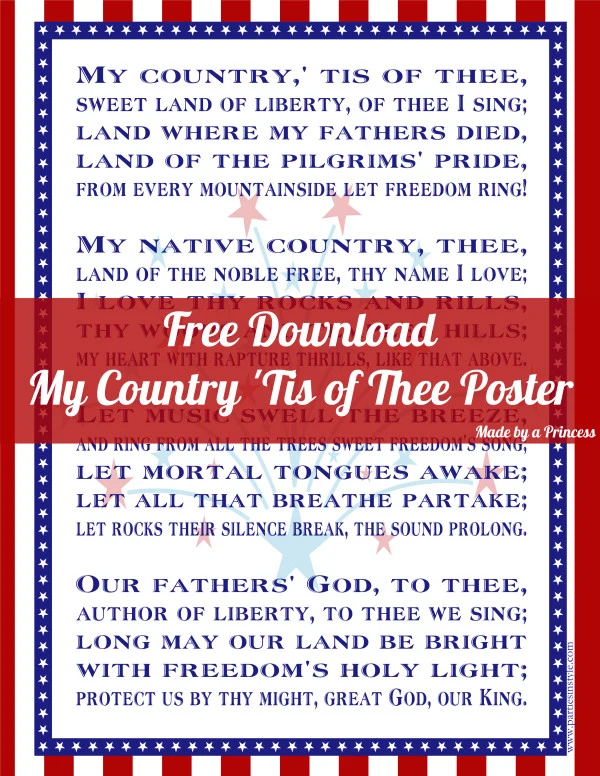 Happy Crafting!