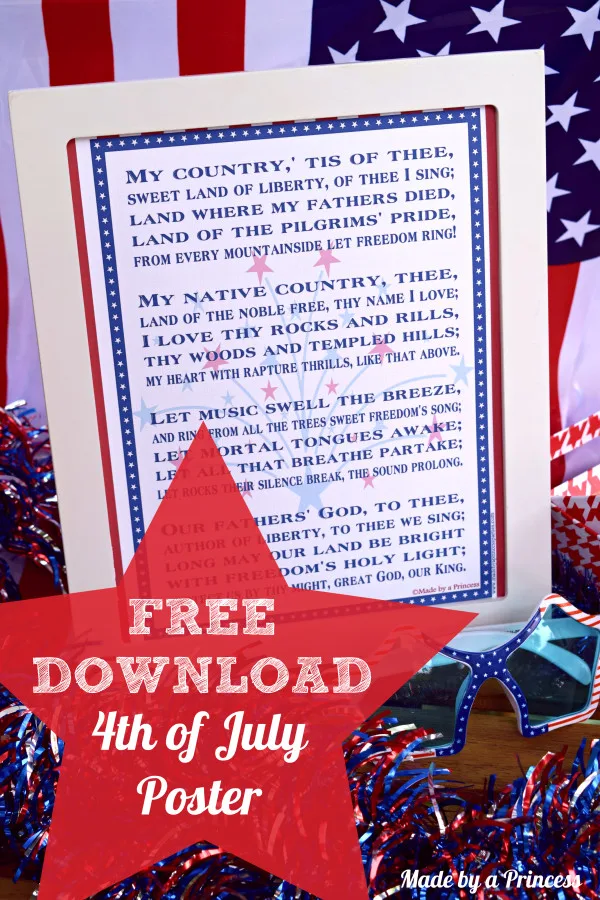 Happy 4th of July! I made this "My Country 'Tis of Thee" poster a couple of years ago and decided it needed to be dusted off and brought out of the box! Click the image below and download the PDF. It is formatted to an 8×10 size so trim based on your own 8×10 frame.
To put this together all you need is a frame, I found this one at my local craft store, a color printer, and scissors. I have an Epson and the setting I chose was "Best Photo." The flag, glasses, garland, and food baskets all came from the dollar store. I get the best stuff there!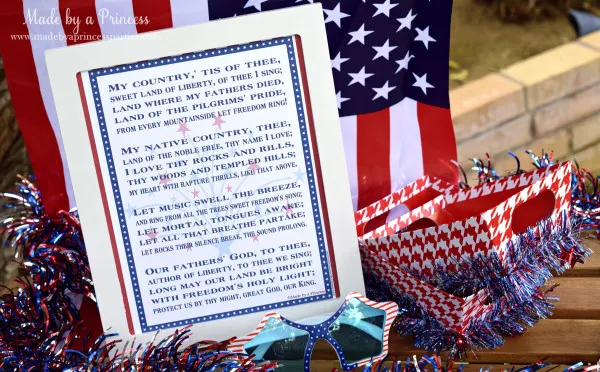 Like those cute baskets? They are a Dollar Store DIY! Read more about it here.
Click the image below and download the FREE poster to your desktop.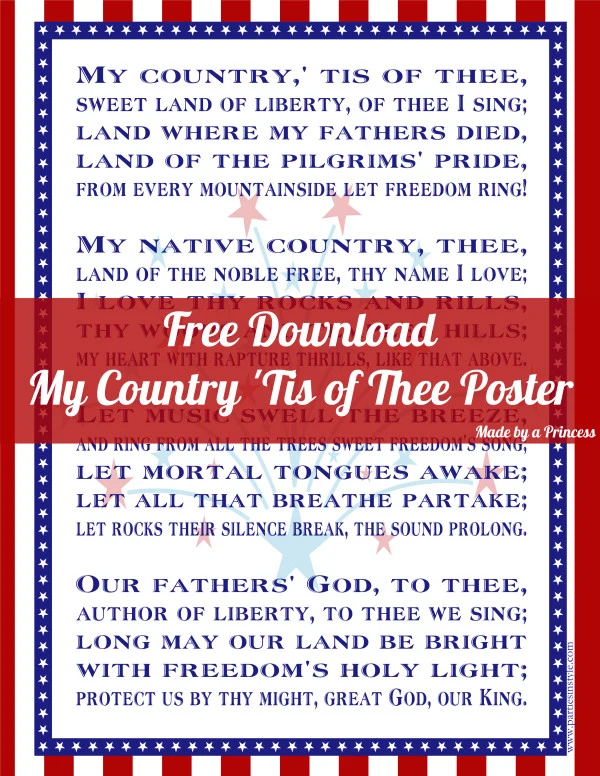 Have a wonderful and safe holiday and enjoy this Free Download 4th of July Poster!
Happy Crafting!