This Easy Champagne Cream Puffs Recipe will make you fall in love with cream puffs.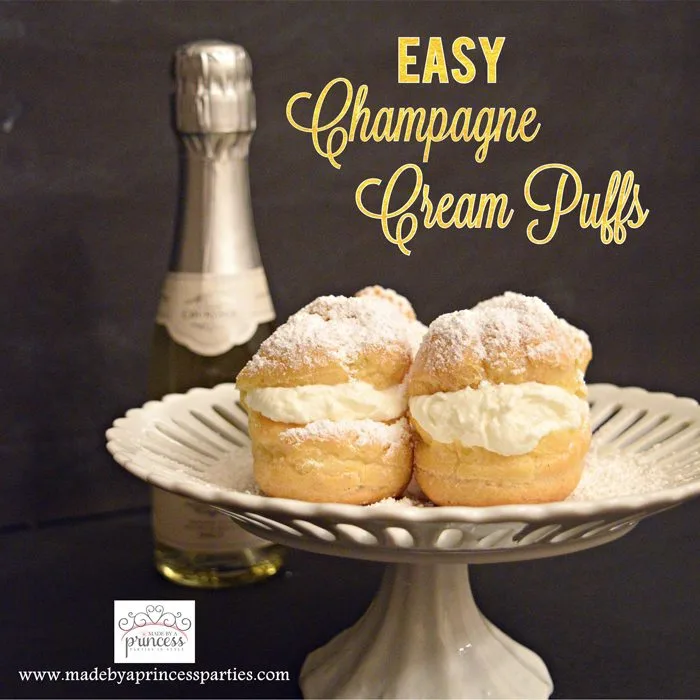 To properly honor National Cream Puffs Day I felt it my duty to bake up a quick batch of these decadent little French pastries. They are so easy to make I had to create this post just to let you know! Of course I added my own little spin by adding champagne to the filling and I'm so glad I did! You've got to try my Easy Champagne Cream Puffs recipe for yourself to see just how simple they are to make…you won't be sorry…
How do I make a champagne cream puff?
This was my first attempt at making cream puffs and to be honest I was a little nervous. I didn't realize how easy they would really be. Now that I know how to do it I will be making these a lot more often because they taste so good. I am actually going to fill them with my chicken salad recipe and serve them at a party instead of using bread. I think they would be amazing for that. I'll let you know how that goes but until then here is my super easy champagne cream puffs recipe.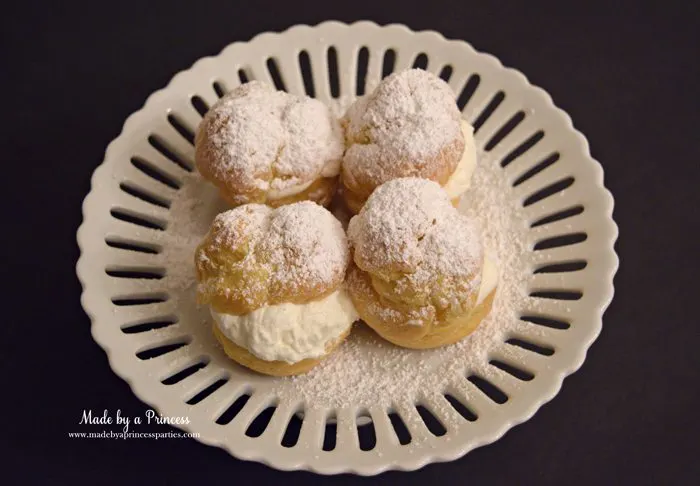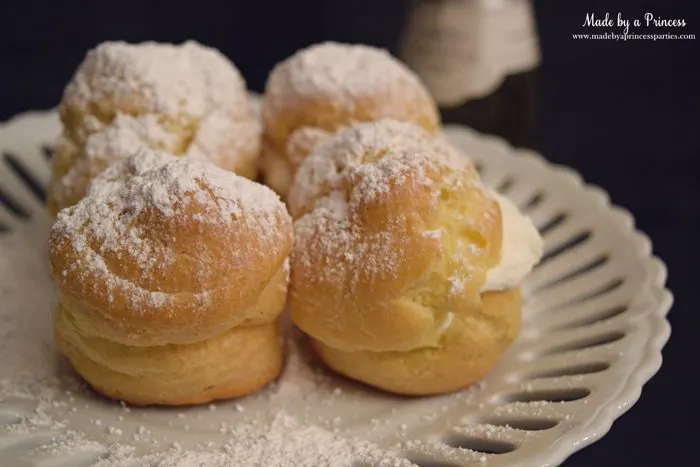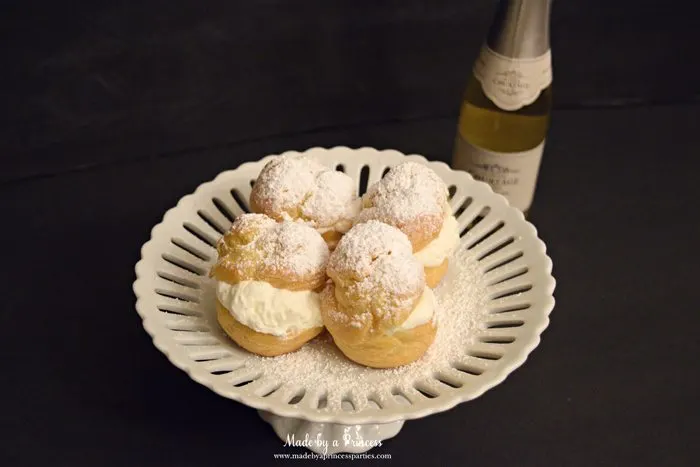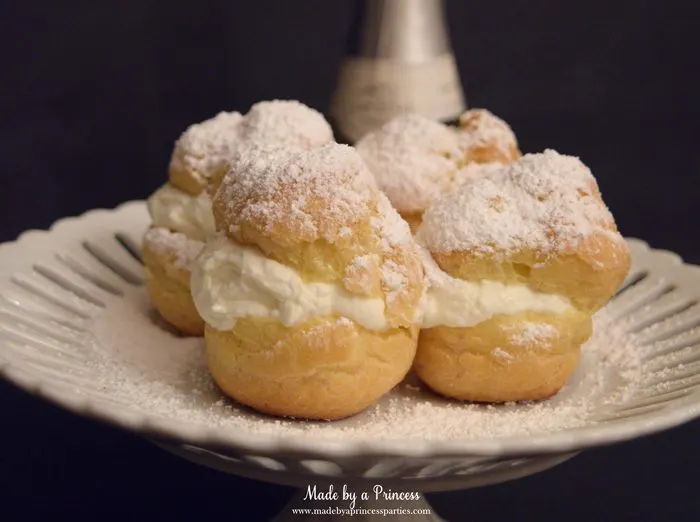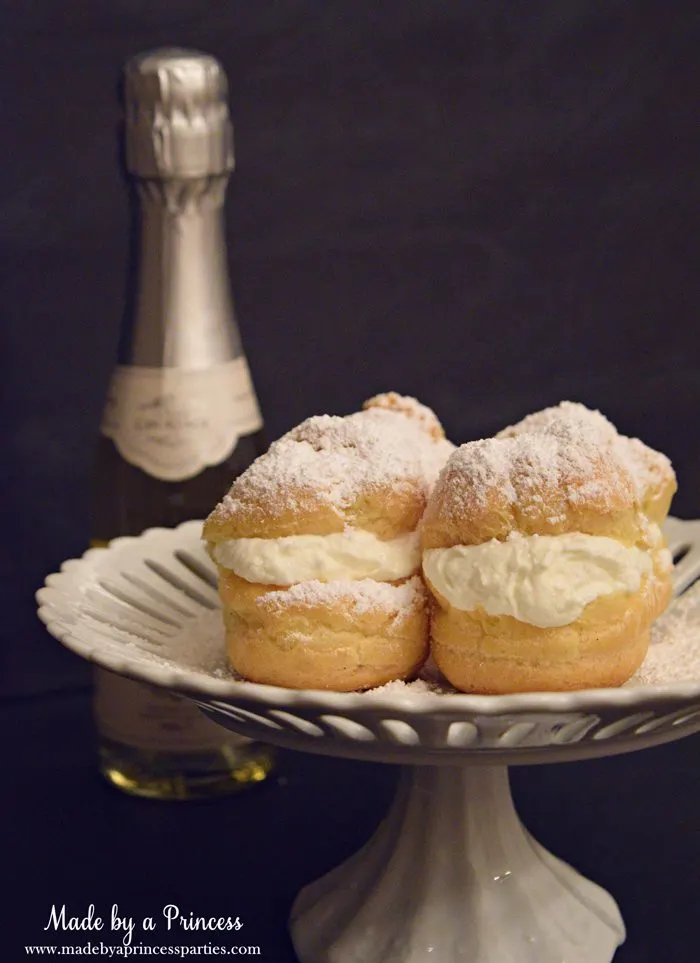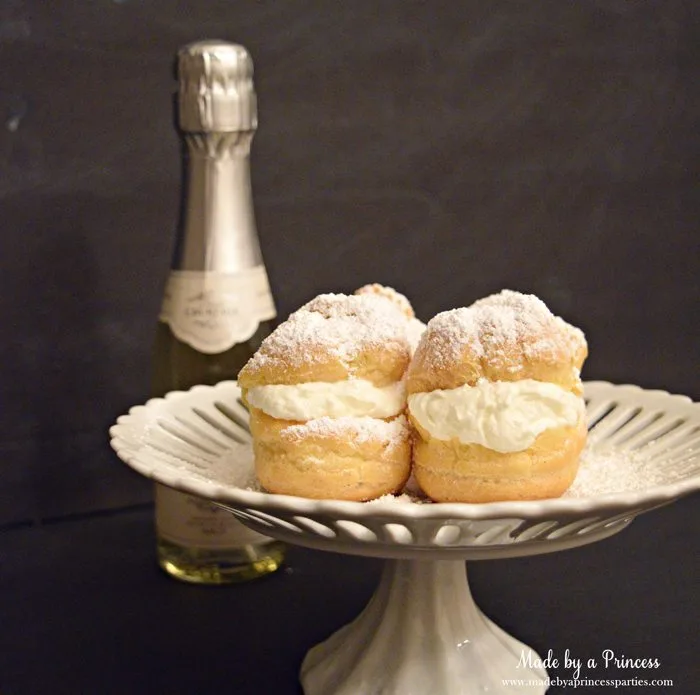 How to make Easy Champagne Cream Puffs
I hope you enjoyed my Easy Champagne Cream Puffs Recipe. If you don't like the taste of champagne you can leave it out…it won't change the cream filling at all other than the flavor. You could substitute for something like rum, however. That would taste really good! If you do like champagne (I like it a lot!) I've got a great recipe for Sparkling Champagne Cupcakes as well. It's made with a Swiss Meringue Buttercream that just melts in your mouth.
MORE CHAMPAGNE RECIPES YOU'LL LOVE

Happy National Cream Puffs Day!