This Easy Champagne Cream Puffs Recipe will make you fall in love with cream puffs.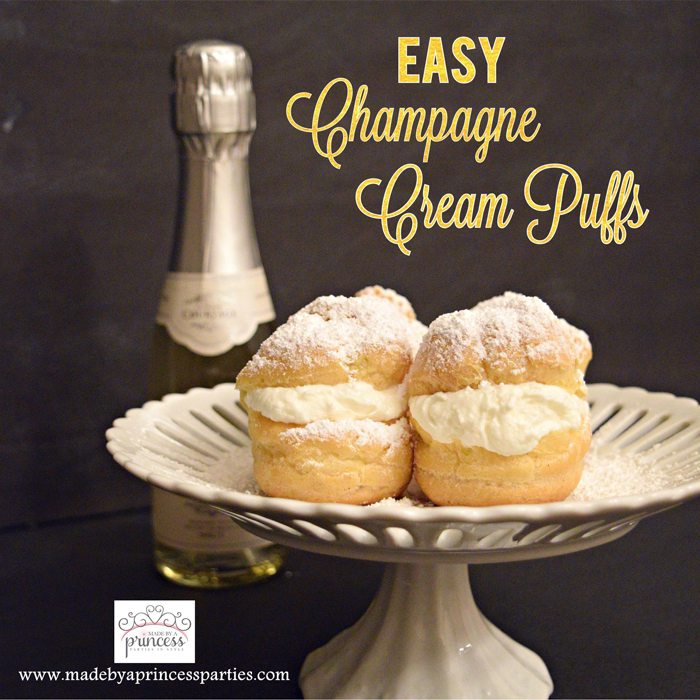 To properly honor National Cream Puffs Day I felt it my duty to bake up a quick batch of these decadent little French pastries. They are so easy to make I had to create this post just to let you know! Of course I added my own little spin by adding champagne to the filling and I'm so glad I did! You've got to try my Easy Champagne Cream Puffs recipe for yourself to see just how simple they are to make…you won't be sorry…
How do I make a champagne cream puff?
This was my first attempt at making cream puffs and to be honest I was a little nervous. I didn't realize how easy they would really be. Now that I know how to do it I will be making these a lot more often because they taste so good. I am actually going to fill them with my chicken salad recipe and serve them at a party instead of using bread. I think they would be amazing for that. I'll let you know how that goes but until then here is my super easy champagne cream puffs recipe.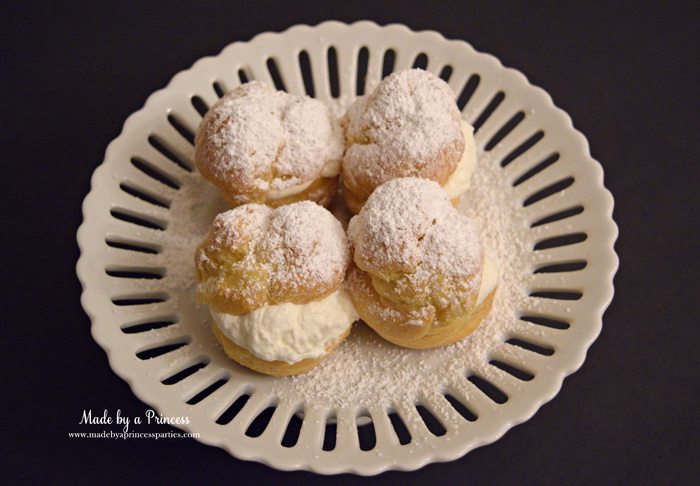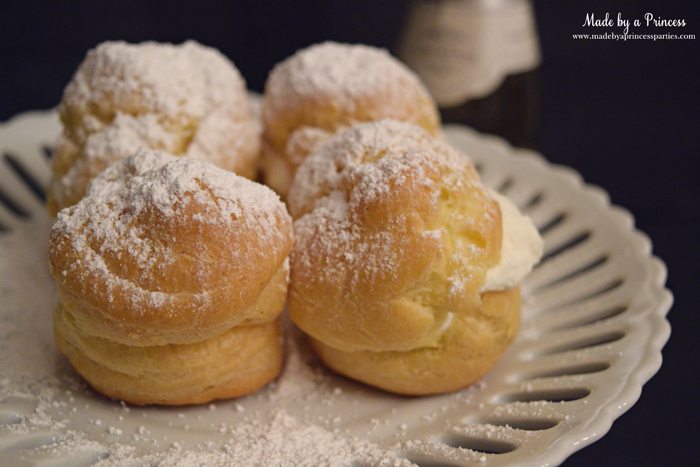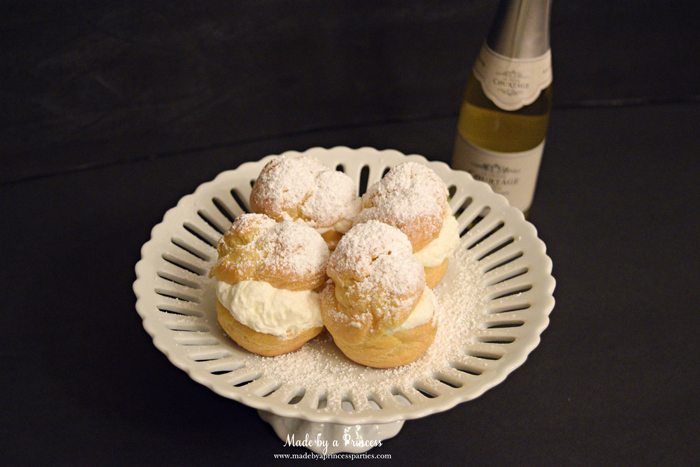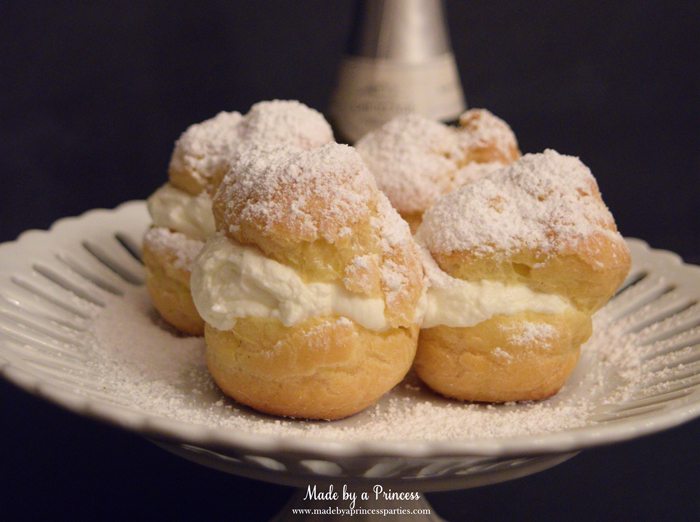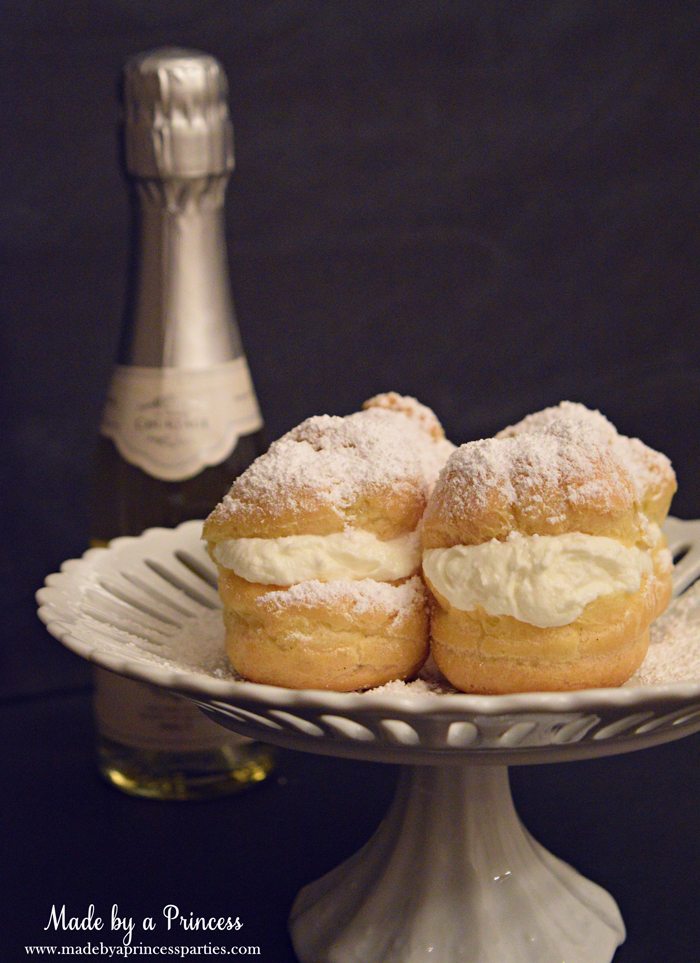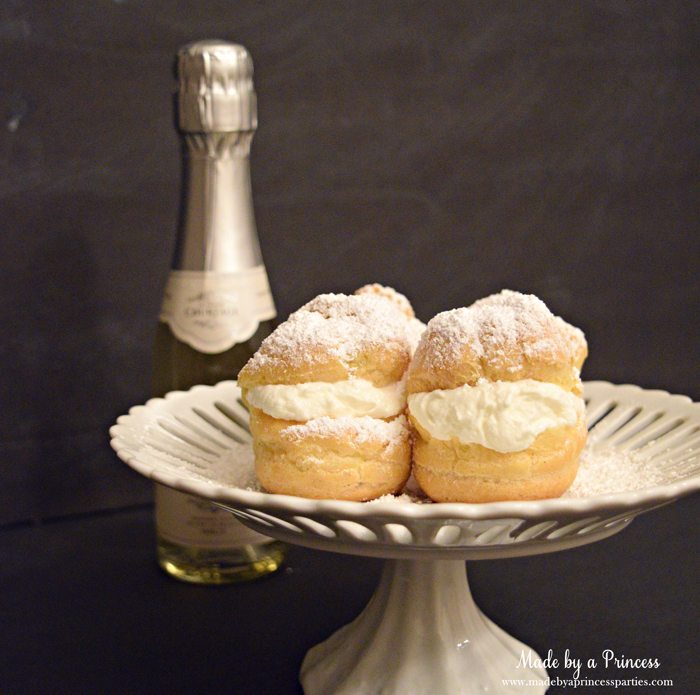 How to make Easy Champagne Cream Puffs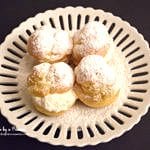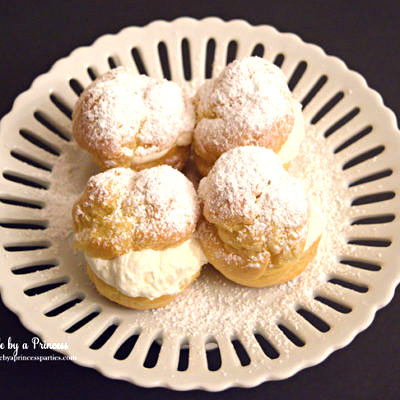 Easy Champagne Cream Puffs Recipe
Ingredients
1

stick of salted butter

1

cup

of water

2

tsp

vanilla extract

1

cup

all purpose flour

4

large eggs

FILLING

1.5

cups

heavy whipping cream

4

tbsp

powdered sugar

1/8

tsp

salt

1

tsp

vanilla extract

2

tbsp

champagne

reduced
Instructions
Preheat oven to 425 degrees.

In a medium saucepan, place butter, water, and vanilla over medium heat. Stir until butter is melted and mixture comes to a boil.

Slowly add flour and stir constantly until mixture pulls away from the sides of the pot and starts to form a ball.

Remove from heat and beat one egg at a time. Make sure that the eggs are fully incorporated into the dough before adding another.

Place dough in a pastry bag or plastic zipper bag. If using a plastic zipper bag, snip one of the corners off...not too much though!

Pipe batter onto greased cookie sheet or one lined with parchment paper. You want your dough mounds to be about 1" - 1.5" across and about the same height. Space each one at least 1.5" apart.

Place cookie sheet in oven and increase the heat to 450 degrees and bake for 10 minutes.

Without opening the oven door, reduce heat to 350 degrees and bake for another 12-14 minutes. Puffs should be a nice golden brown.

Remove from oven and let cool.

FILLING:

Place whipping cream in a large bowl and beat until soft peaks form. Add sugar, salt, vanilla extract and reduced champagne and continue to beat for another minute. Fill pastry bag or plastic zipper bag with cream and fill puffs.

Dust cream puffs with powdered sugar and serve. You can also drizzle caramel or chocolate over the cream puffs.

Cream puffs should be eaten within a couple of hours or you can put them in a freezer safe container in the freezer and save them for later.

CHAMPAGNE REDUCTION:

Pour 3/4 cup champagne into a small saucepan and cook on low heat until liquid turns a dark golden brown. You should a bit less than 1/4 cup of reduced champagne left. Stir occasionally so champagne doesn't burn. Pour reduced liquid into a bowl or cup and let cool.
I hope you enjoyed my Easy Champagne Cream Puffs Recipe. If you don't like the taste of champagne you can leave it out…it won't change the cream filling at all other than the flavor. You could substitute for something like rum, however. That would taste really good! If you do like champagne (I like it a lot!) I've got a great recipe for Sparkling Champagne Cupcakes as well. It's made with a Swiss Meringue Buttercream that just melts in your mouth.
MORE CHAMPAGNE RECIPES YOU'LL LOVE

Happy National Cream Puffs Day!