The countdown to Christmas is on…are you ready?! Let's talk gifts because I've got some great gift ideas for all your peeps in my Family Holiday Gift Guide!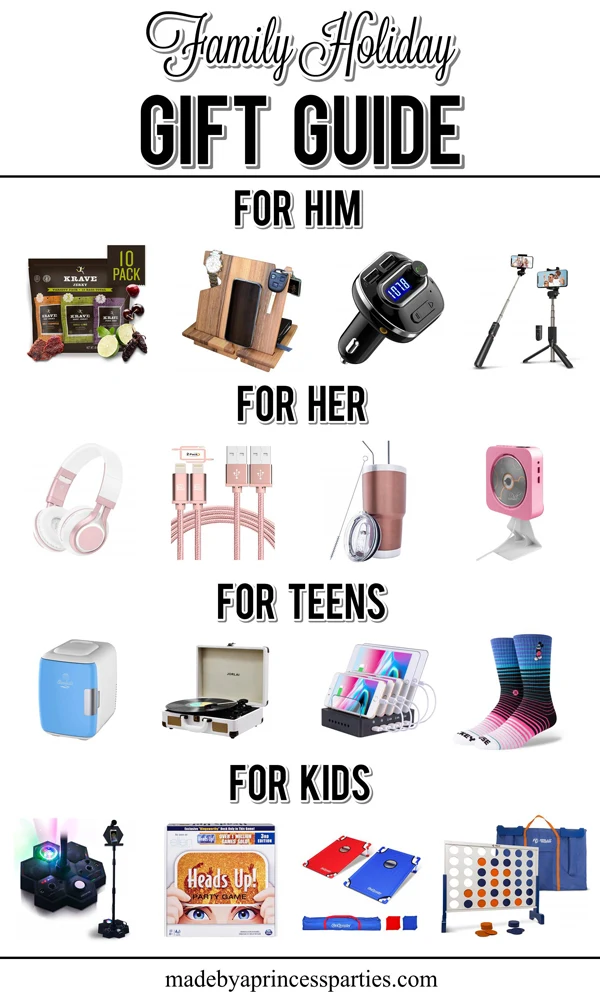 How's your Christmas shopping? Need some ideas for the men, women, teens, and kids in your life? Check out my Family Holiday Gift Guide for some great gift ideas for everyone on your list!
*post contains affiliate links
Family Holiday Gift Guide
I don't know about you but I feel like this year has flown by. Didn't we just celebrate the kids going back to school? Well, whether we are ready or not, Christmas is sneaking up behind us and whacking us on the back of the head saying, "You better get shopping!" I'm sharing some of my favorite family gifts that will be under our tree this year. Sssshhhh…don't tell!
Great Gifts for Him
Let's start with some fun stuff for your hubby. My husband is really hard to buy for but these are things that are always on his list.
Krave Beef Jerky
Krave Beef Jerky is my personal favorite and I know my husband will share the Chili Lime with me so this is definitely going under the tree. They have a good variety to choose from including: Sweet Chipotle, Chili Lime, Black Cherry BBQ, Grilled Sweet Teriyaki, and Lemon Garlic. You can buy them individually or in a Krave variety pack and maybe use them as stocking stuffers.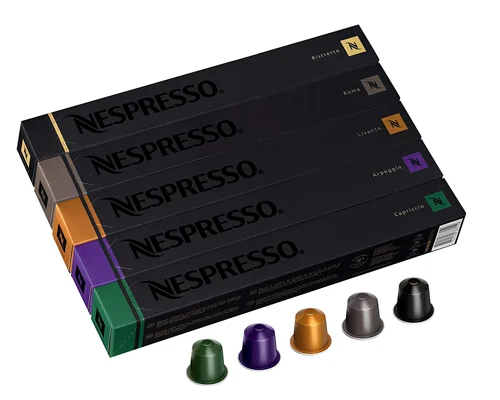 Nespresso Capsules
If you have a Nespresso or Keurig machine you know how expensive the pods can be. You can't go wrong by filling his stocking with Nespresso Variety pack.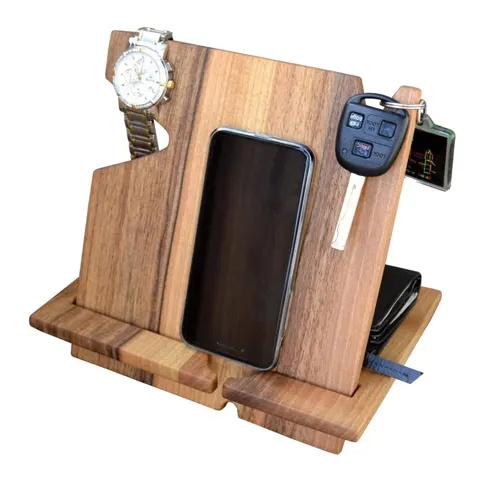 Wood Docking Station
Give him the gift of organization. This wood docking station holds a phone, keys, wallet, watch, glasses, and change. Everything he needs to get up and go can he kept all together so no more searching for stuff all over the house in the morning!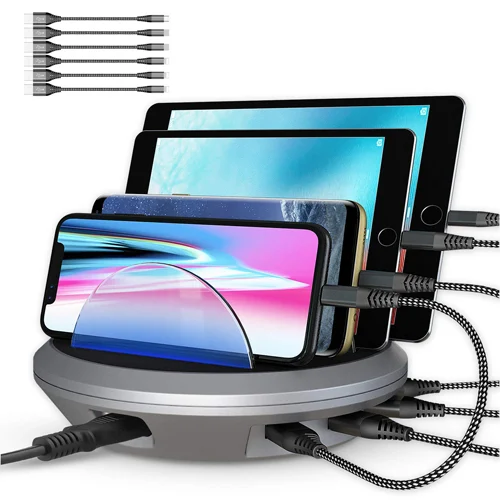 Charging Station
Never enough chargers in your house? We have that same problem. I don't know what happens to all of the chargers and cables but my husband is always searching for an available cable to charge his phone. He'll never have to search high and low or wait til one is available with his own sleek looking charging station.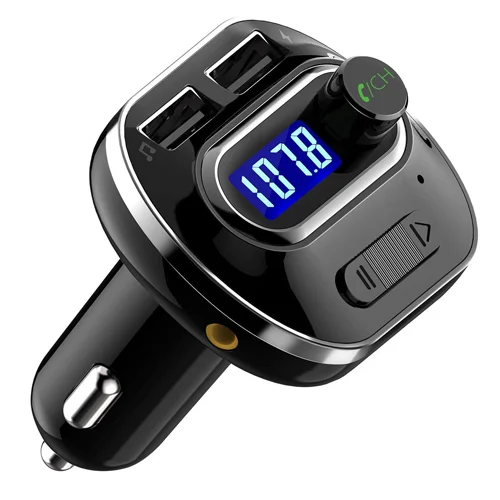 Wireless Radio Transmitter Adapter
This easy to use wireless radio transmitter adapter is perfect for the guy who wants to rock out to his favorite 80s tunes in the car. Just plug it in to the cigarette lighter and stream music from your iTunes library through the radio.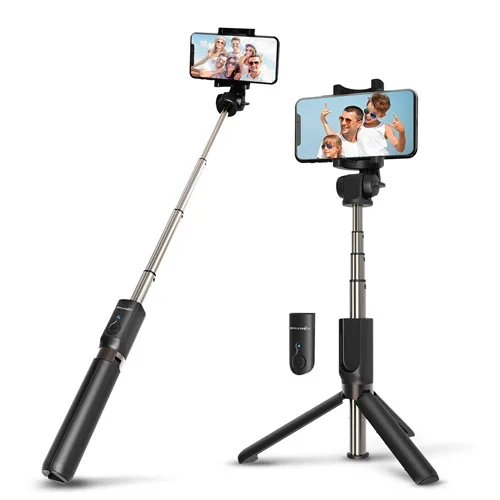 Selfie Stick Tripod
My husband isn't on social media, he doesn't do Facebook, Twitter, Instagram, and definitely not Snapchat but he does like his gadgets. This is a great gift for the guy who likes new toys and likes to snap pics here and there. I can see my husband taking this selfie stick tripod down to Swami's in Encinitas and snapping an awesome sunset shot after a great surf session.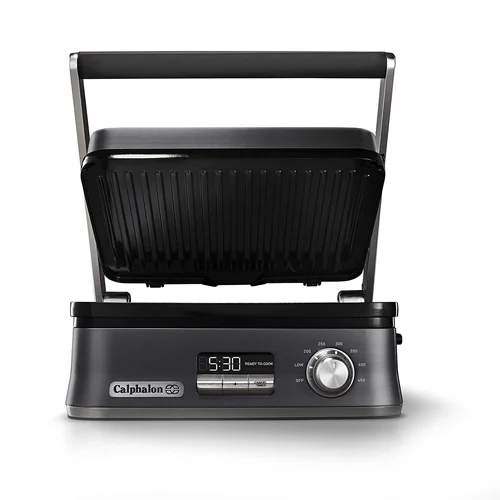 Calphalon Indoor Electric Grill
Picture this…it's a chilly 65 degrees in Southern California, you want a burger but it's freezing outside so you can't fire up the grill. What do you do? Brave the weather and find the nearest In-N-Out? Gosh no! It might starting storming for goodness sakes! Those SoCal storm watches are the real deal. No you can't go out in that kind of weather. If you want a burger in the dead of winter you're best bet is to plug in an indoor electric grill and get cookin'! All kidding aside, this is a great gift idea and one that I know my hubby would really love.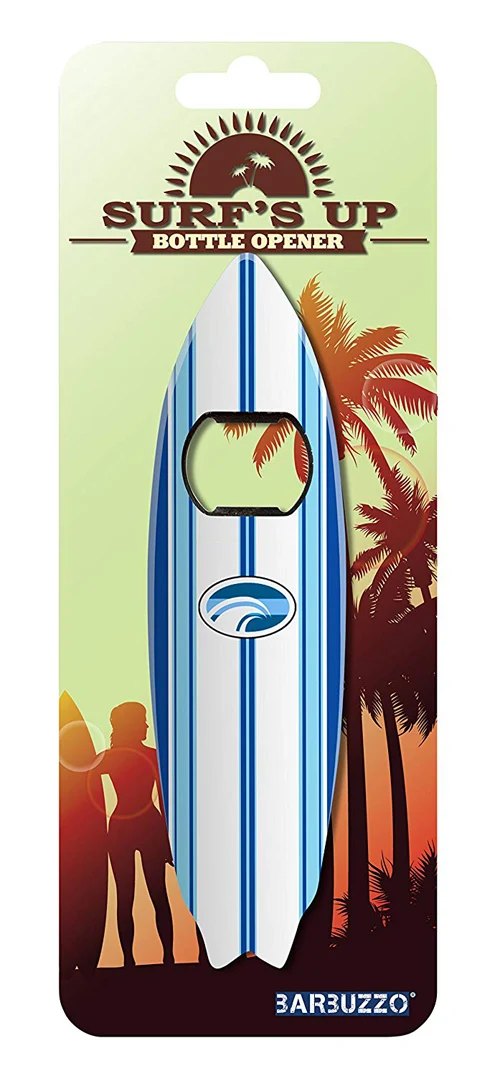 Surfboard Bottle Opener
Anyone can have a bottle opener but who do you know that has a surfboard bottle opener? This is definitely going in the stocking!
Perfect Gifts for Her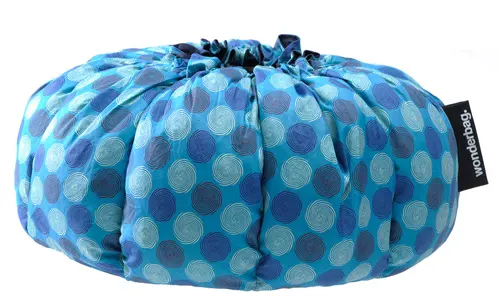 WonderBag Non-Electric Slow Cooker
I actually have a Wonderbag Portable Slow Cooker and think it's amazing! It's really easy to use and very eco-friendly. All you need to do is bring your dish to a boil and then set it in the Wonderbag and seal it up. I put a pot of hot chili in the bag in the morning and by dinnertime it was ready to eat. The only energy I used was when I brought it to a boil. It was awesome! Our dinner was cooking outside while I was cooking inside! This would be great for camping, picnicking, RV living, or holidays when you need the stovetop to prep for Thanksgiving and need to feed your family but can't give up a burner. Trust me.
Wonderbags are not only eco-friendly, they are eco-conscious. When you buy a Wonderbag, you're also helping fund the Wonderbag Foundation, which is committed to giving more families in need access to an easier, safer, more environmentally friendly way to cook. Sarah Collins, the creator of Wonderbags, said she created them as more than just a cooking accessory, it's "a catalyst out of poverty." *Wonderbag sent me a bag in exchange for my honest review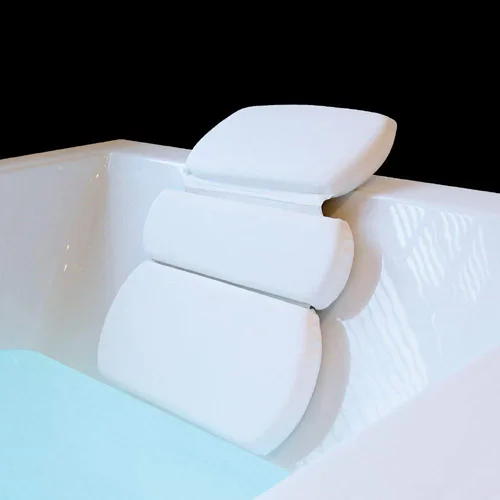 3 Panel Bath Pillow
"Calgon take me away!" My kids have no idea what that means but my husband sure does. When I say that he knows to pop open the champagne and hand me the bottle and a glass as I head up the stairs. This 3 panel bath pillow is exactly what any tired mama needs to relax in the tub. I really hope Santa is reading this cuz I'm hoping to find this under my tree…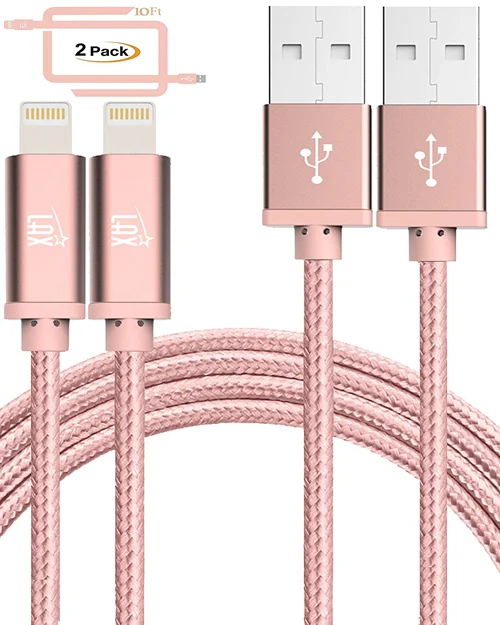 Rose Gold iPhone Charger
We really have a problem with chargers in our house. If it's not the teenager that has swiped mine it's the 7 year old! This Christmas, help a mama out and buy her her own pretty rose gold iPhone cables.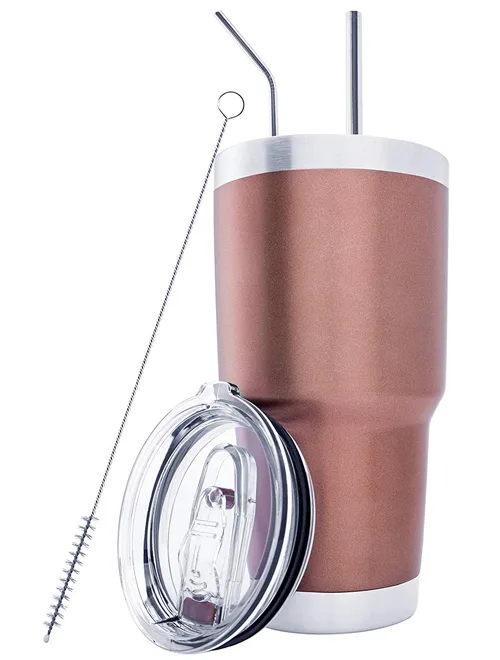 Rose Gold Stainless Steel Tumbler
Gimme #alltherosegold!! I've got a serious thing for rose gold (you can probably tell) and have my Swig tumbler with me all the time. The one downside to the one I have is that it's not big enough. This 30oz rose gold stainless steel tumbler is a great size and will still fit in the cup holders in the car.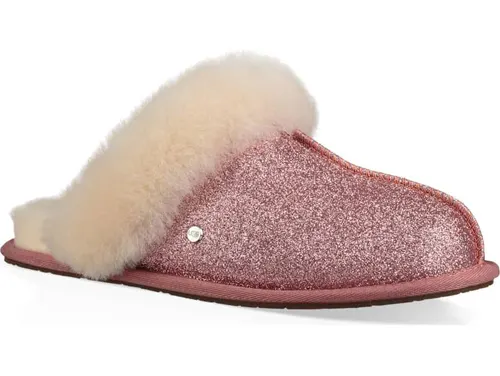 UGG Scuffette Pink Sparkle Slippers
Oh my comfy feet! Get these for mom and she'll love you forever! Ok, she'll love you forever anyway but these Pink UGG Scuffette Sparkle Slippers would make her soooo haaaapppyyy. I promise.

Pink Portable CD Player
You know those CDs collecting dust in the cabinet? Yeah, well Mom would really like to bust a move once in awhile (when everyone is at school) and play them. So this Christmas, do her a solid and give her a pink portable CD player so she can go all old school and pop in her Def Leppard, "Pyromania" CD and rock out. It could happen.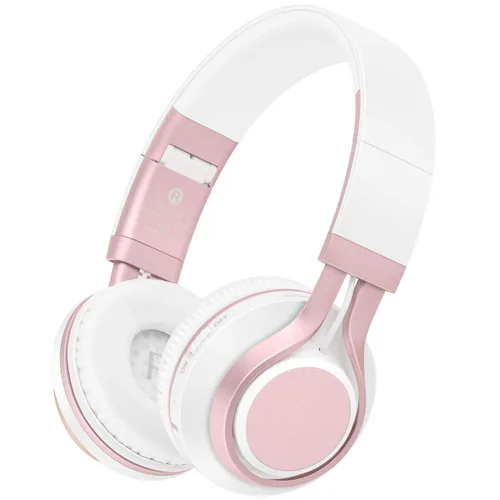 Rose Gold Wireless Noise Cancelling Headphones
You know those times when mom says she doesn't want to hear one more word out of anybody? Well, this will help. Give her some peace and quiet and peace of mind with these rose gold wireless noise cancelling headphones. They will go perfectly with that bath pillow, portable CD player, and bottle of champagne.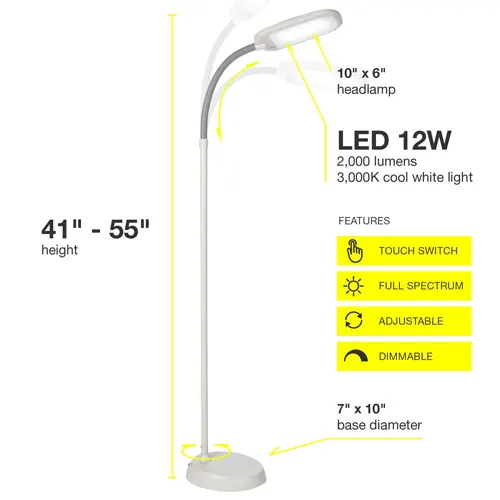 Brightech Reading and Craft Floor Lamp
I know this may seem like an odd gift, a lamp for Christmas, but if the woman in your life likes to read at night or craft, she will love this lamp. I personally would be overjoyed to find this Brightech Reading and Craft Floor Lamp with a big bow on it. There is never enough light in my office and I love that this one is lightweight and can be moved around as needed. Get it. She'll love it!
Cool Gifts for Teens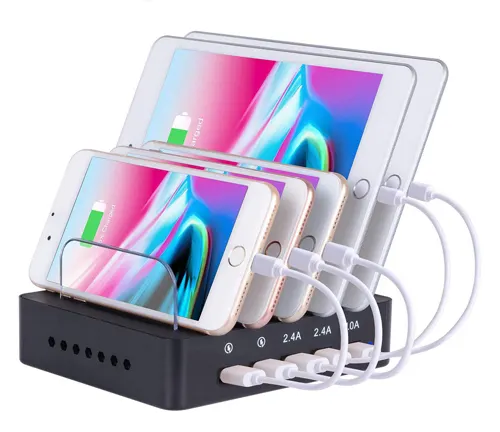 Charging Station for Multiple Devices
Your teens can charge to their hearts content with this 5 device charging station. Will charge phones, tablets, chargers, and handheld games all at once. Don't forget to snag a pack of short nylon cables while you're at it. They are totally worth the extra $12 to not have long cords get tangled together.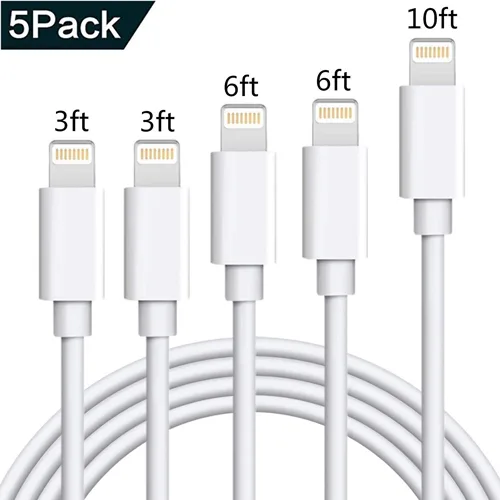 Long iPhone Charging Cables
This is more about my sanity than anything else because I'm tired of not being able to find my own iPhone cords! Teens like the long charging cables so they can roam from one end of the room to the next while charging up. With a 10ft cord they can easily hop from bed, to floor, to desk, to bean bag chair and not miss out on a single Snap or whatever happens on "Fortnite".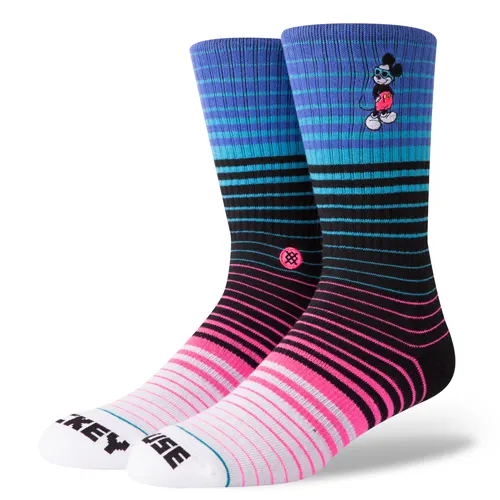 Stance Socks
According to my son, Stance socks are the best and only ones to buy. They come in lots of fun colors and patterns and are really soft. I really wanted to get my son these, "Disney Electric Parade" ones because the colors are so bright and fun but, unfortunately, they were out of them. I might even pick up a pair for myself when they come back in stock!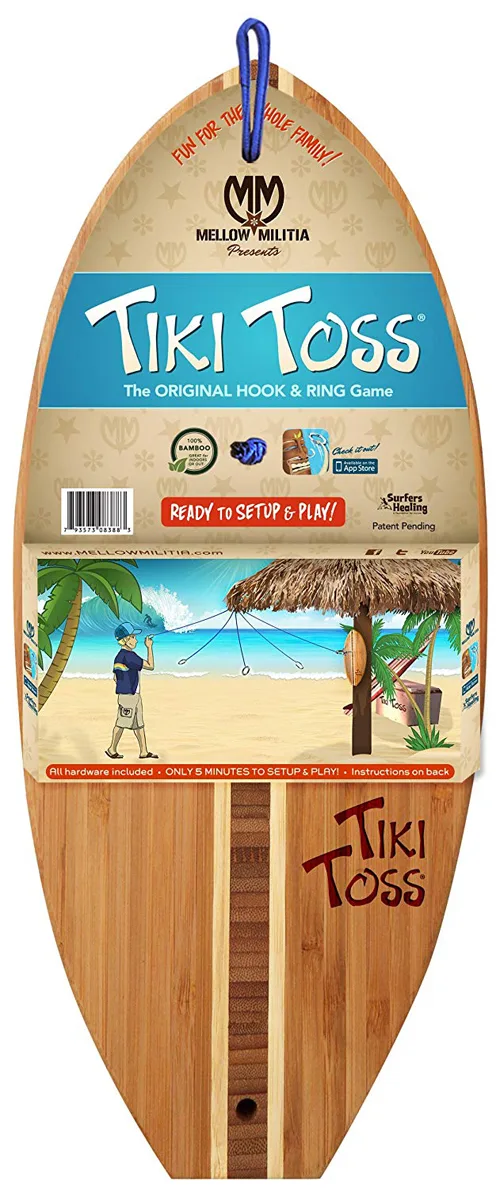 Tiki Toss Hook and Ring Game
Tiki Toss is the original hook and ring game and fun for everyone to play together. It takes a bit of figuring to put it together since the angle of the hook has to be just right so it catches the hook, but it is a lot of fun. It's a lot harder than it looks though! I've only been able to hook it once, while my daughter has done it several times. We like that we can all play together and it doesn't take any special skillset. I've found my kids outside many times playing together – the little one loves that she can beat her big brother! *Tiki Toss sent me a game in exchange for my honest review.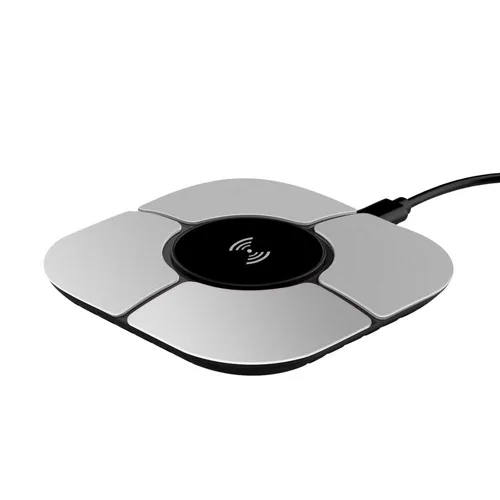 Wireless Charging Pad
My teen doesn't know it yet but he will be finding this in his stocking. Santa knows he needs power on the go and this wireless charging pad is slim enough to fit in his backpack or back pocket.
Portable Mini Fridge Wall & A/C Outlets
Every since my son was in 2nd grade he has wanted a mini fridge. He even tried to earn one selling Boy Scout popcorn but was just shy of what he needed to sell to get it. For 9 years I've been hearing him talk about a mini fridge! This portable mini fridge might actually be a contender because it can be used on car trips as well. I also like that it comes in colors like blue, pink, and red in addition to traditional black and white.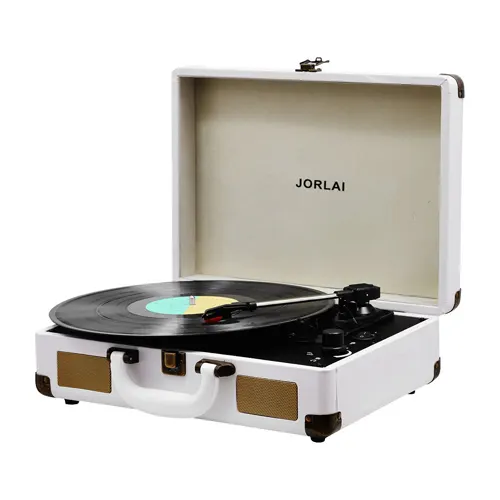 Portable Bluetooth Wireless Record Player
I remember having something just like this as a kid, well, kind of. Mine wasn't wireless of course and wasn't nearly so "cool" looking but you get the idea. Teens are crazy for retro things and my tells me these are super popular with his friends. "Lots of the girls totally want these." There you go. There are a lot of fun colors but I'm told that white is the way to go when purchasing a portable Bluetooth record player 🙂
Awesome Gifts for Kids to Play Together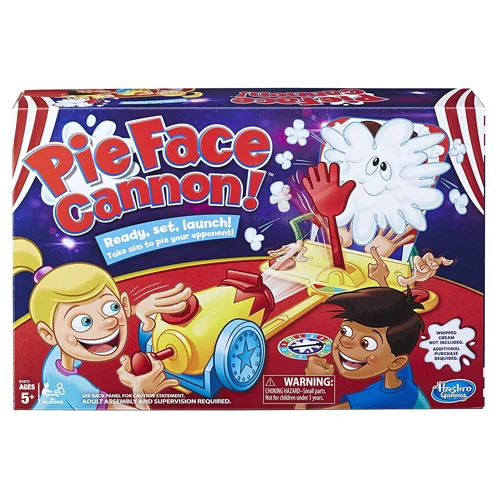 Pie Face Cannon Game
This Pie Face Cannon game has been around for awhile and is one of those that is sure to be a classic. Kids think this is hysterical, especially if they can pie their parents! Fun gift that everyone can enjoy.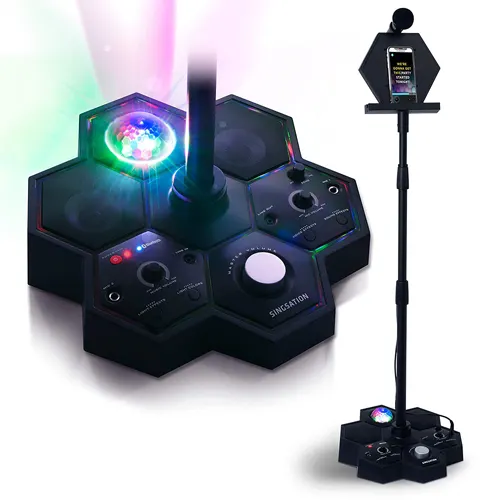 Karaoke System and Party Machine
Do your kids dream of being a rock star? With this karaoke system and party machine they can practice their stage moves or just have fun with friends. Comes with a microphone cord, device holder, mic stand, and ready to go light show. No need for CDs…just connect your phone or YouTube via Bluetooth.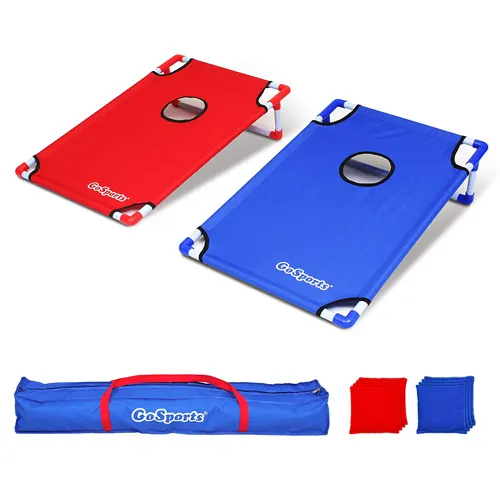 Cornhole Toss Game with Carrying Case
Want to get your kids off their devices? Send them outside to play cornhole! Our neighbors have a cornhole game and we hear them laughing and having a great time every time they play. I like this cornhole toss game version because you can pack it up and take it with you…to grandma's house maybe? Hint hint…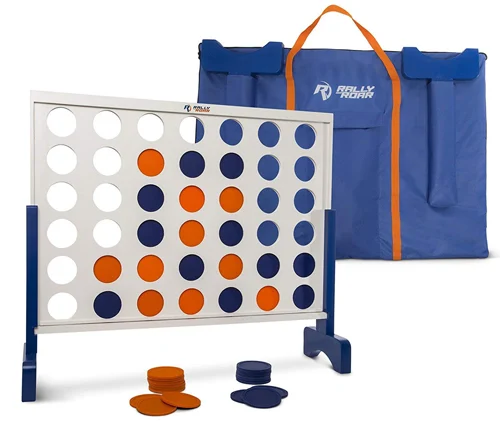 Giant 4 in a Row 4 to Score with Carrying Bag
I have always loved Connect Four. I begged anyone who came over to our house to play with me and even had a travel version so we could play in the car. When we were in Big Bear last year one of the restaurants we went to had a wooden version and it was so fun teaching my kids how to play. This giant 4 in a Row 4 to Score game is perfect for family game night or taking to a BBQ to play with friends. There's still time to get this before Christmas too…just sayin' 😉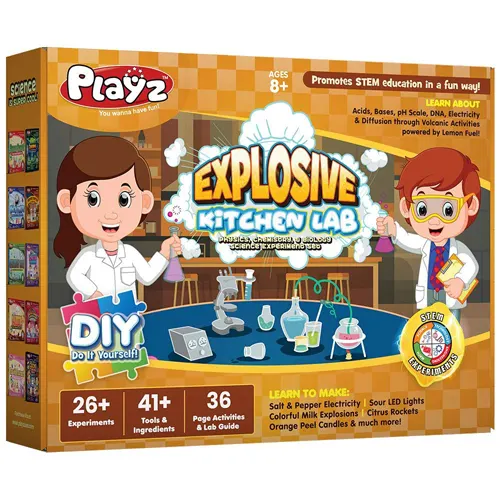 Playz Explosive Kitchen Lab
What's a holiday without some explosions? #amiright? This Playz Explosive Kitchen Lab will keep your budding scientists entertained with 26+ experiments the kids can do together.

Playz Edible Candy
This Playz Edible Candy is perfect for keeping both of my kids entertained. They can play, learn, and eat candy…that's a win win for everybody! 40 experiments will keep them occupied for quite awhile.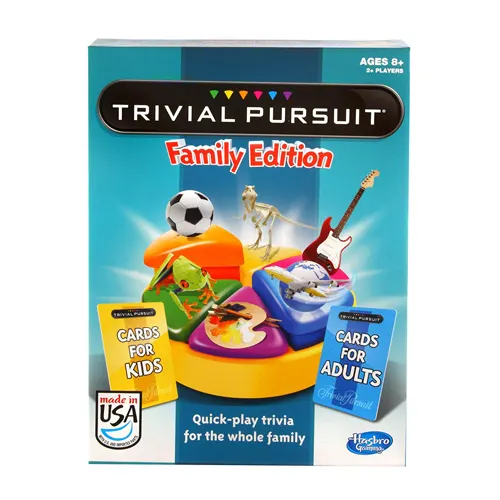 Trivial Pursuit Family Edition
I remember when Trivial Pursuit came out…the original version with the little pie pieces. There were a lot of hard questions for kids and could be quite frustrating for a kid. It was fun but losing to my parents over and over sucked! Then Trivial Pursuit Disney Edition came out and I ruled the Trivial Pursuit game. That was my jam. No one wanted to play with me anymore because I won every time. What can I say? I was a Disney girl in a Barbie world. Now there are family versions that have cards for kids and adults. This Trivial Pursuit Family Edition looks like a lot of fun and one that is definitely on my list.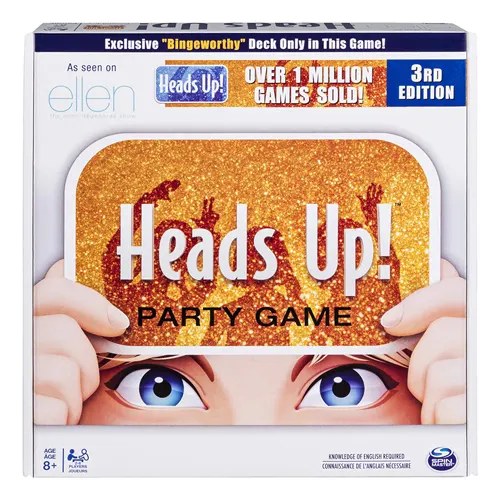 Heads Up
We love Heads Up! Actually, we don't have this version but play the app version pretty regularly. It's a fast game that all age groups can play together. We've played at a restaurant waiting for our food, at a family party, and most recently at a birthday party. My daughter didn't know anyone other than the birthday girl and she was pretty busy trying to play with everyone. After a few tears and some hurt feelings, I suggested Megan ask some of the kids if they wanted to play, "Heads Up" on my phone. One kid agreed but others quickly followed as soon as they started playing. It was a great ice breaker and got some other kids who were feeling left out involved. This game totally saved the day. Get this game…your kids will love it!
Bonus Gifts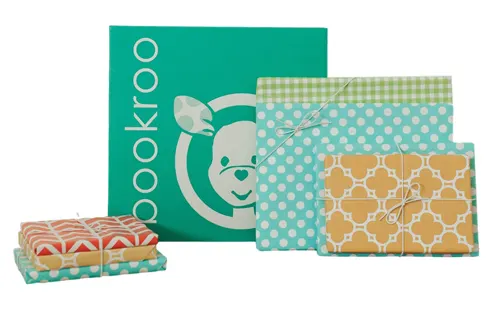 Bookroo
My daughter loves to read and she loves getting mail so this is the perfect gift for her. If you have a reader and are looking for a unique gift for them I highly suggest Bookroo. Bookroo sent us a box in exchange for our honest review. My little one loved receiving her own package and was thrilled with the book choices. Bookroo is a monthly book subscription. Each month the experts curate 2-3 books hand selected for your child. After opening the box, my daughter sat outside reading, "Appleblossom the Possum" until it was too dark to see anymore. I highly recommend this as a gift for any of the young people in your life.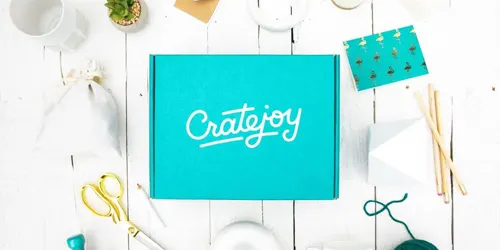 Cratejoy
CrateJoy has a selection of subscription boxes for EVERYONE on your list. You can find anything for anyone. Pet lovers, coffee drinkers, science enthusiasts, self proclaimed geeks, foodies, bibliofiles, scrapbookers, journalers…everything. Subscription boxes are so much fun and are filled with things you don't know you need but quickly realize you can't live without. My friend, Andrea, a subscription box expert, says this is her favorite site. Many of the boxes are really affordable too. Check out their subscriptions for under $20…I'd love to hear your favorite!