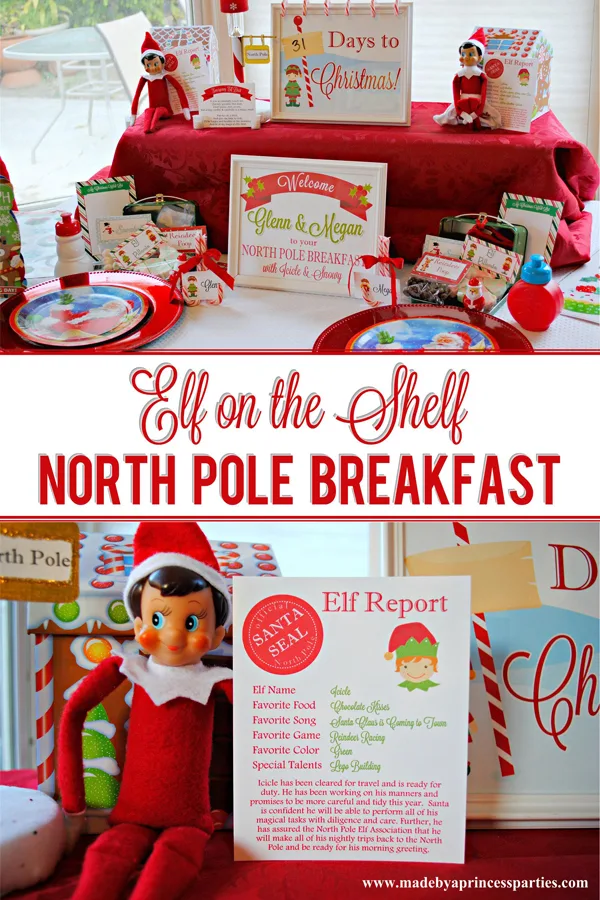 Do you have elves that visit every year? Surprise your kids and throw them an Elf on the Shelf North Pole Breakfast this holiday and you'll most certainly be on the nice list!
Elf on the Shelf North Pole Breakfast
About a month ago my son admitted to his dad that he knew Santa wasn't real and that it was really me. I can't say I was surprised, he's 10 years old, but my heart sank a little bit. That meant he knew that all of it was a big fat lie…Tooth Fairy, Easter Bunny, Birthday Fairy, Love Bugs, Liam the Leprechaun. What a bummer. I knew this day was coming though. I had a talk with him that night and he said he actually figured it out a couple of years ago but he didn't want to hurt my feelings. MY feelings. Oh this boy is one in a million. He promised he wouldn't spill the beans and ruin it for his little sister who is only 19 months. "Will Icicle & Snowy still come back after Thanksgiving?" he asked. Oh yes, the elves will be back…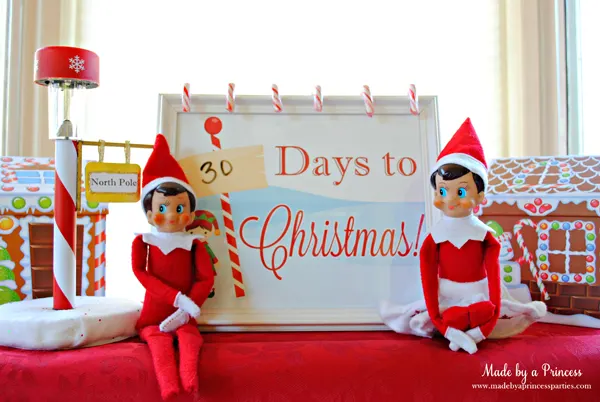 The Return of the Elf on the Shelf


Do you have an Elf on the Shelf? We have two now…Icicle who watches over Glenn and Snowy who keeps an eye on Megan. This year we hosted a North Pole Breakfast the day after Thanksgiving to kick this Christmas season off right!

Our elves came with lots of fun stuff this year…their own North Pole, gingerbread houses (which I am sure they will hide in eventually), goodies, wish lists, Emergency Elf Dust, candy cane placecard holders, books, countdown to Christmas…boy, those elves were sure busy. Did I ever mention I'm actually a vampire and never sleep?!
How to Throw an Elf on the Shelf Welcome Breakfast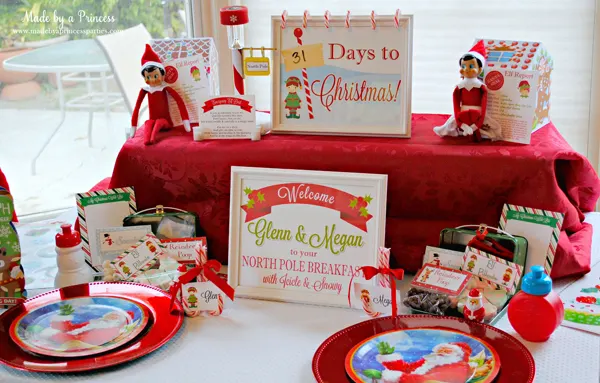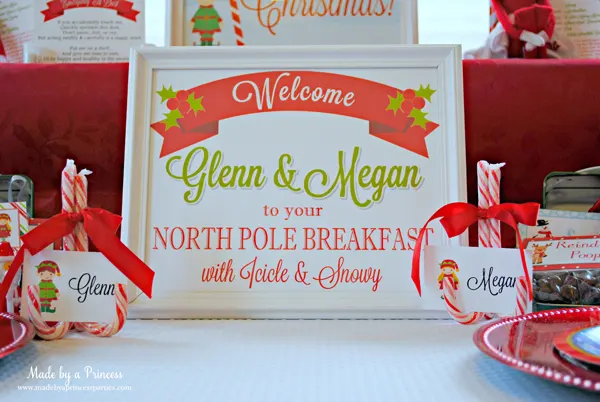 I love that I was able to capture this photo of my son before he realized I was there.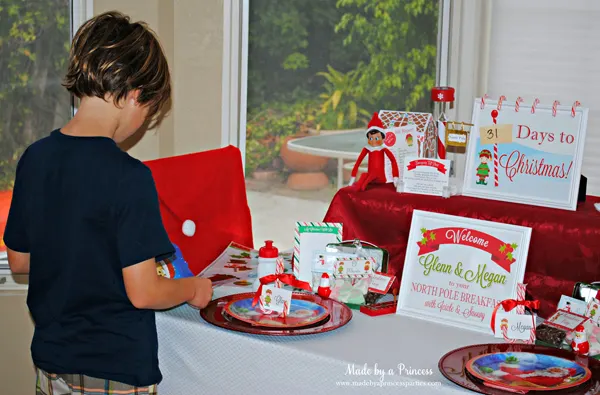 "What's this?!" is my little one's favorite thing to say right now. She was mesmerized.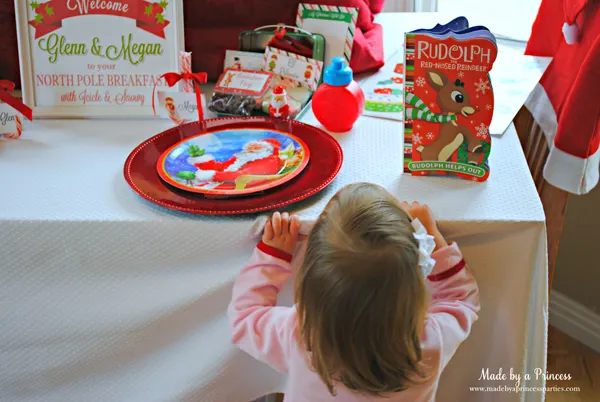 My little Miss just couldn't believe her eyes. She didn't know what to think!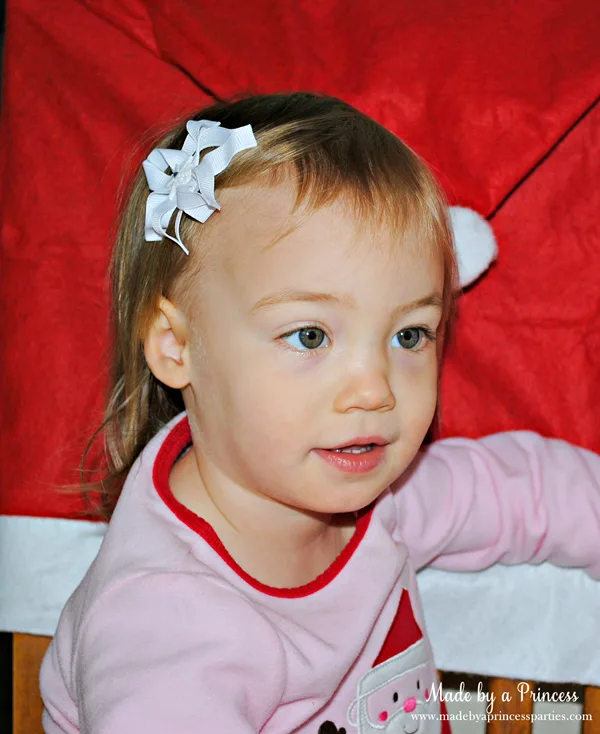 Elf on the Shelf Elf Report
Each elf came with an official Elf Report…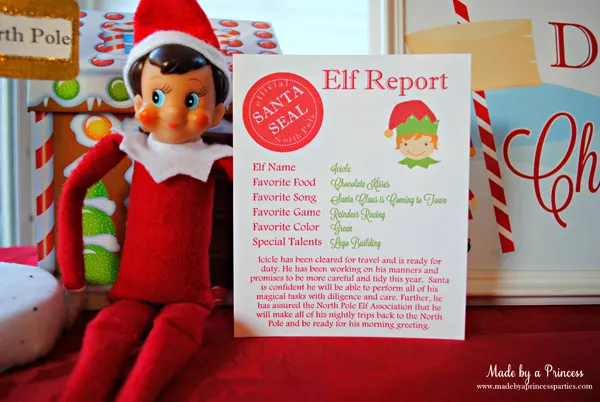 Make a North Pole out of a Solar Light
That little North Pole in the background was made out of a solar light, styrofoam circle, & "snow" blanket from the Dollar Tree. I glued gold spray painted flat dowels to the pole and attached the sign with gold ribbon. I saw this on Apartment Therapy and knew I had to do one myself.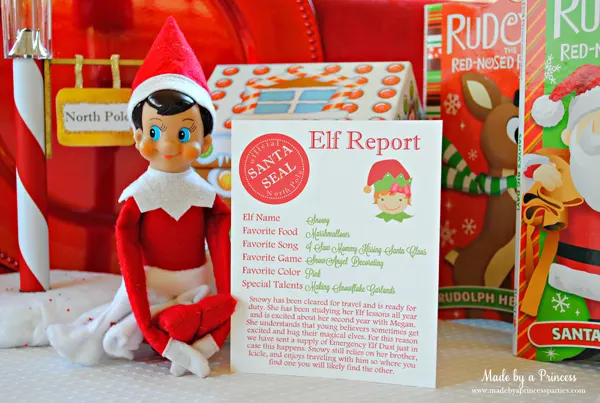 I found these mini lunch boxes at Dollar Tree and filled them with special elf food to share: Elf Pillows, Snowballs, and Reindeer Poop. Each packet has an original poem (won't find them anywhere else!) on the back of the candy topper.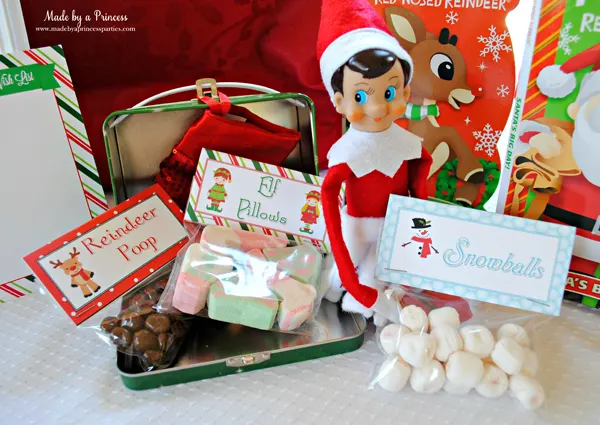 I anticipate a little elf handling with my 19 month old so I came up with the perfect magical solution…Emergency Elf Dust! This is another original poem you won't find anywhere else. The tiny little vials actually held saffron. I knew I kept those cute little things for a reason!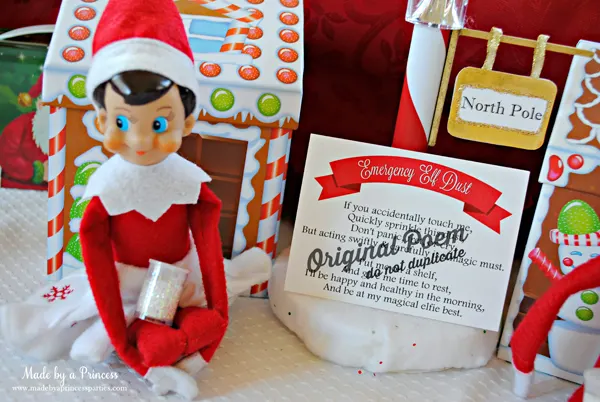 Wish lists for Mom, uh, I mean Santa, to keep handy whilst shopping…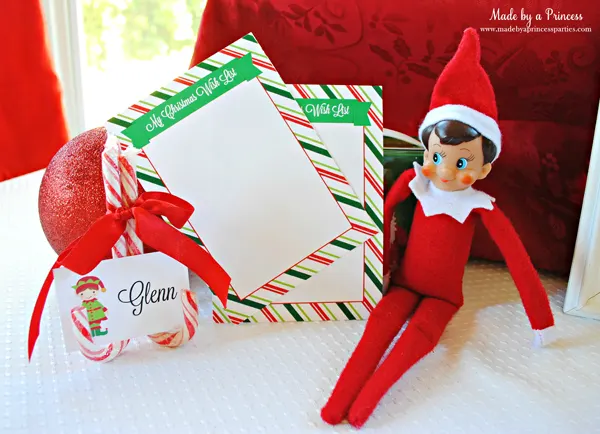 Dollar Store Christmas Decorations
I bought a bunch of these Santa hats last month at the Dollar Tree…super inexpensive and easy window valance!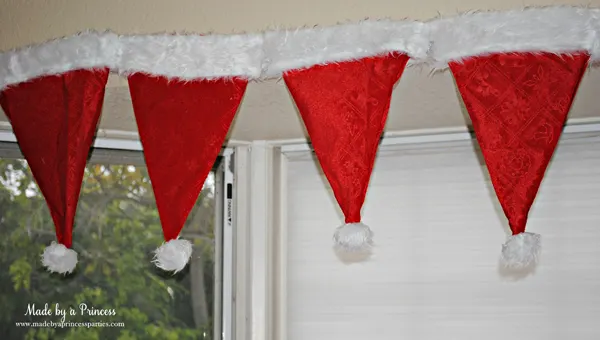 Miss Megan LOVED the wind up Santas. She was in complete awe. My son is the best big brother a girl could have and dotes on her so. I'm a lucky lucky mama.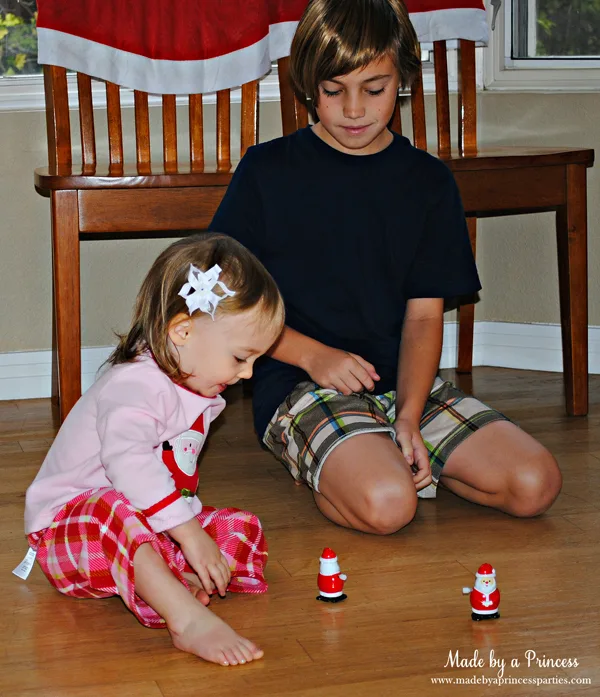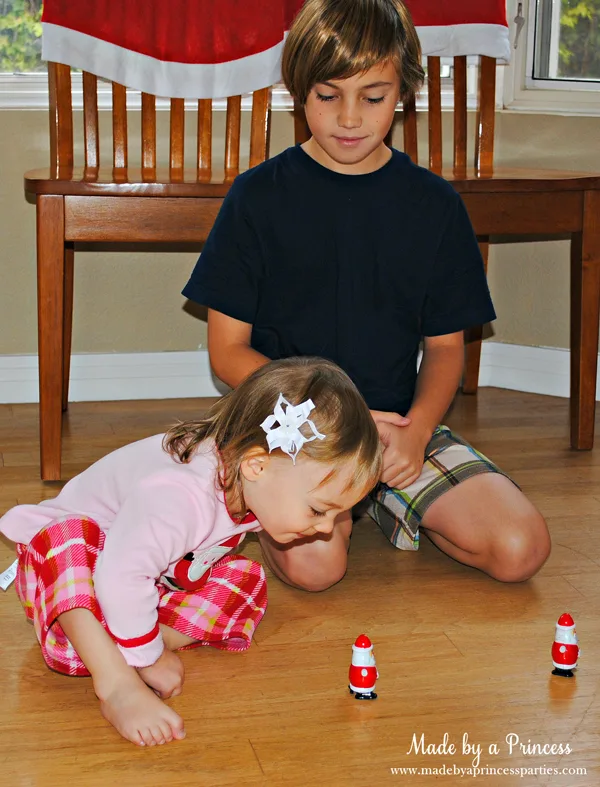 She is smiling from ear to ear…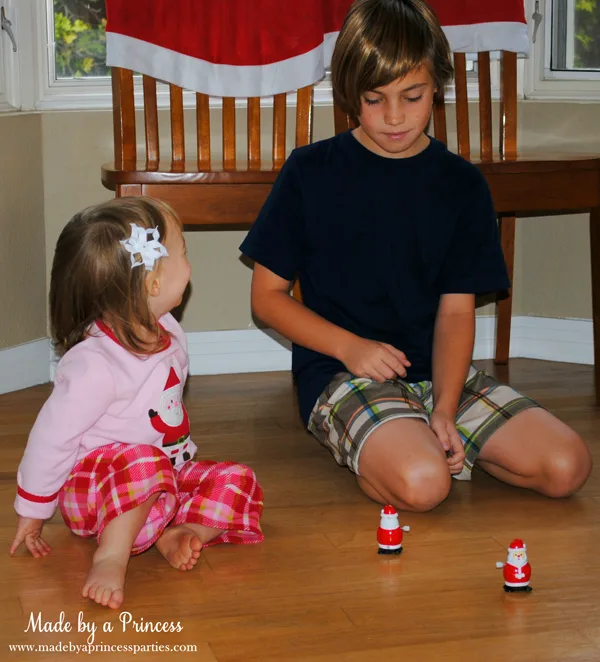 So that's it…Elf on the Shelf North Pole Breakfast was a big success! I better get to shopping now…