Have you seen Frozen? I've seen it about 5000 times now and actually still love it. When planning the most popular theme in the world right now you have to really think out of the ice box to come up with something different. I love seeing how all the beautiful parties out there, many of them created by own very creative friends. I've rounded up some great ideas for you!
We all know it starts with the invitation…
(from left to right)
1. Made by a Princess – Elsa inspired invitation
2. Gemini Celebrations – Snowflake die cut invitation
3. Squared Party Printables – Ice Princess invitation
Setting the table is one of my favorite parts of the party. Everyone gathers around the food table so it has to be pretty!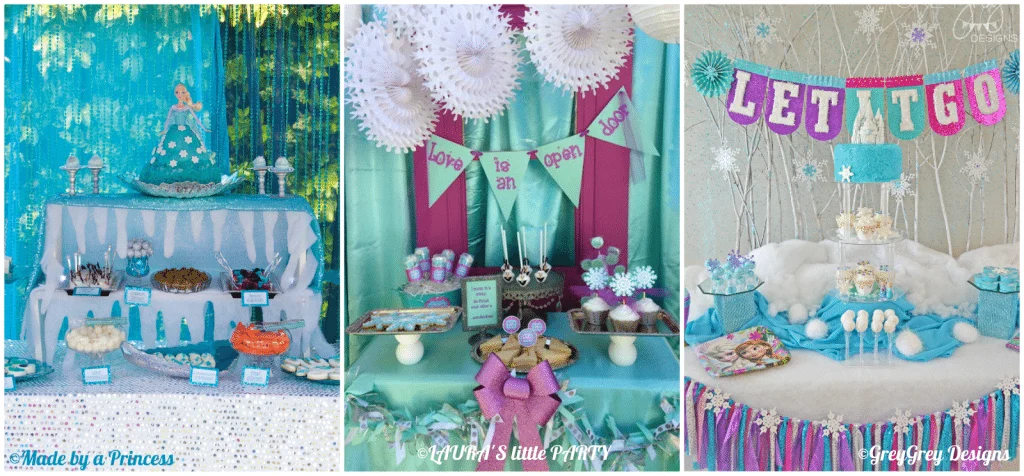 1. Made by a Princess – A party completely inspired by Elsa and her ice castle.
2. LAURA'S little PARTY – "Love is an Open Door" party to celebrate the DVD release.
3. GreyGrey Designs – "Let it Go" party inspired by the vibrant colors and bonds of sisterhood.
The birthday girl has to look the part and luckily there are lots of options out there to make her feel special…
1. Shawna Brockmeier Styled Events for Made by a Princess – You just can't top a custom handmade crown!
2. Atutudes Hand Made Tutus – Each tutu is hand made with every detail perfectly executed.
3. Signature character Elsa dress for the birthday girl and Elsa inspired t-shirt by Made by a Princess. Photo courtesy of Flaired Affairs.
I love unique touches in decorations…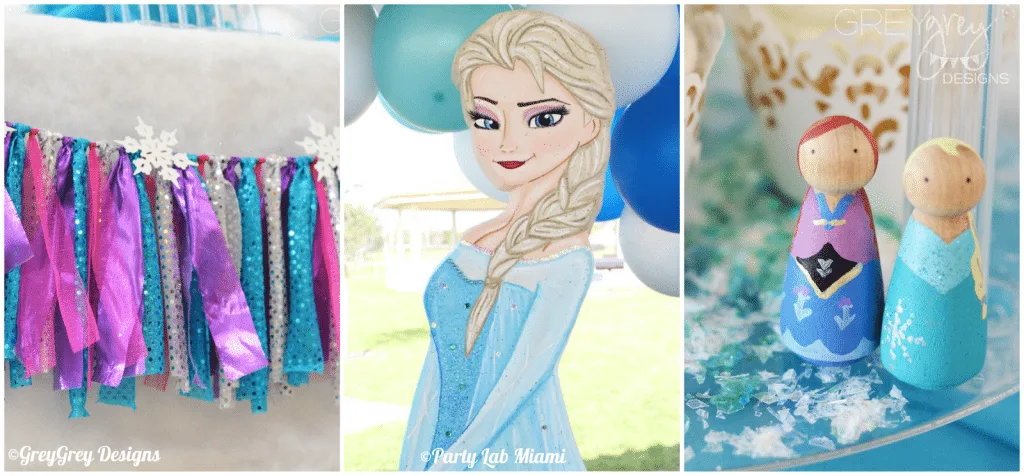 Food is a huge part of any celebration…
(top row)
(middle row)
(bottom row)
Kids love activities so setting up activity stations is always a big hit and helps some of the shy kids ease into a new situation with people they may not know.
Thank you to all of my friends for sharing their Frozen ideas with me! I hope you find some inspiration for your own celebrations.
Photos for Made by a Princess courtesy of Maria Healey Photography.