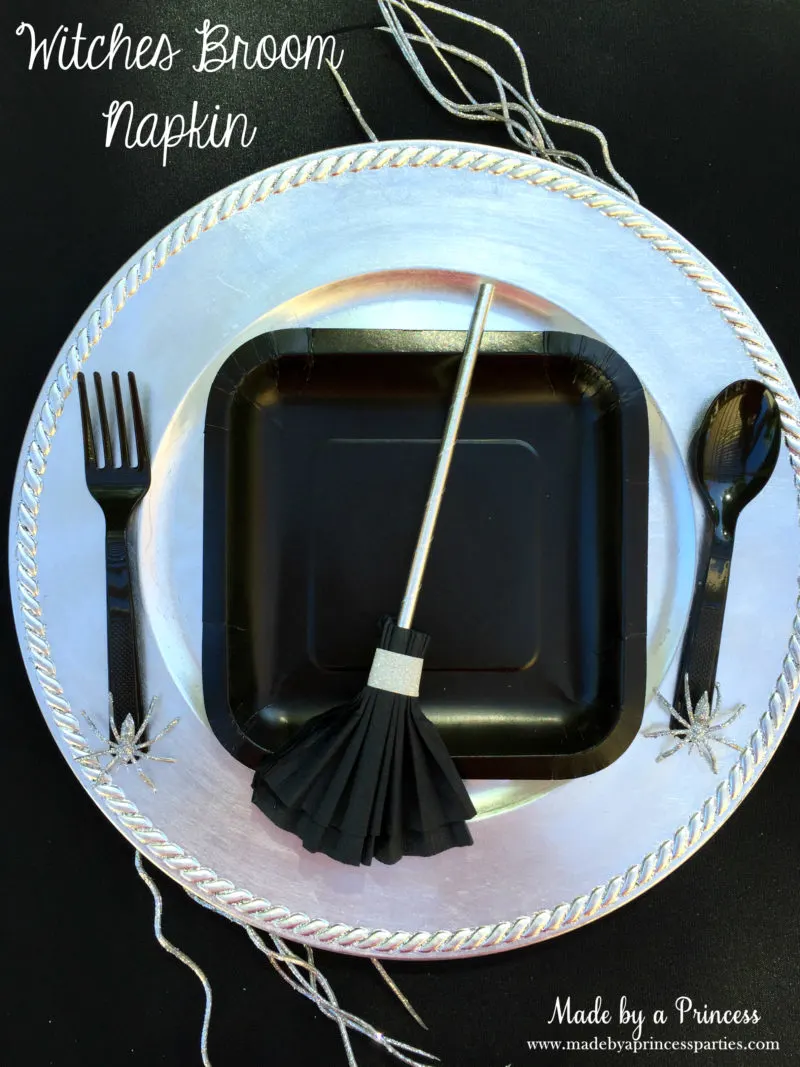 Is Halloween big in your house? I've always loved to dress up for Halloween. I used to make really elaborate costumes for myself and then when I had kids I started make costumes just for them. This year I thought I was going to be able to go all out for my daughter and make her a fabulous "Disgust" from "Inside Out" costume but my littlest love pulled a fast one on me and insists on being a cat. A cat? Where's the challenge in that?! Try as I might I could not convince my willful four year old to let me sew up a storm and turn her into "Disgust." Still feeling the need to be crafty in some way I decided to put together Good Little Witches Halloween tea party for her and some friends. I'll post the full party next week but today I am sharing this Halloween Party Witches Broom Napkin DIY.
All you need to make this witch broom napkin is…
Fold the napkin over but not quite to the edge and accordion fold the whole length of the napkin. Put a little pressure on the folds to make them more crisp. Lay your straw in the middle and then gather the top around the straw. Secure with washi tape.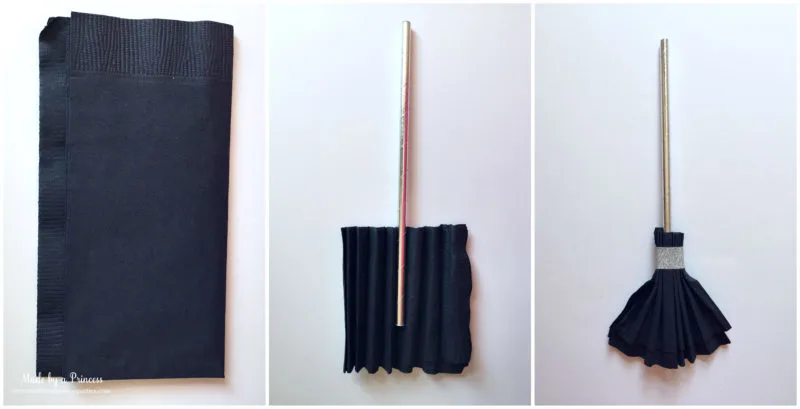 You could use twine if you like but I found washi tape to be easier and quicker.
That's all there is to it! If you want to add some extra bling to your table (and why wouldn't you?!) then you could glue a glittered spider to the end of your utensils as I have shown below. Those are actually spider rings from Oriental Trading. I cut the ring part off, spray painted with my favorite RustOleum metallic silver paint, and finished them with a coat of silver glitter. Once dry I hot glued to the ends of the utensils.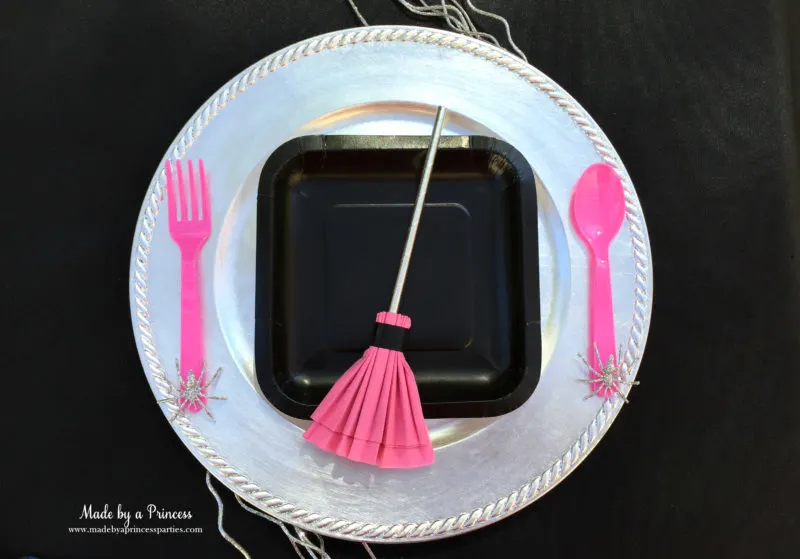 We are actually celebrating Pink-O-Ween so I made pink witch brooms for our table.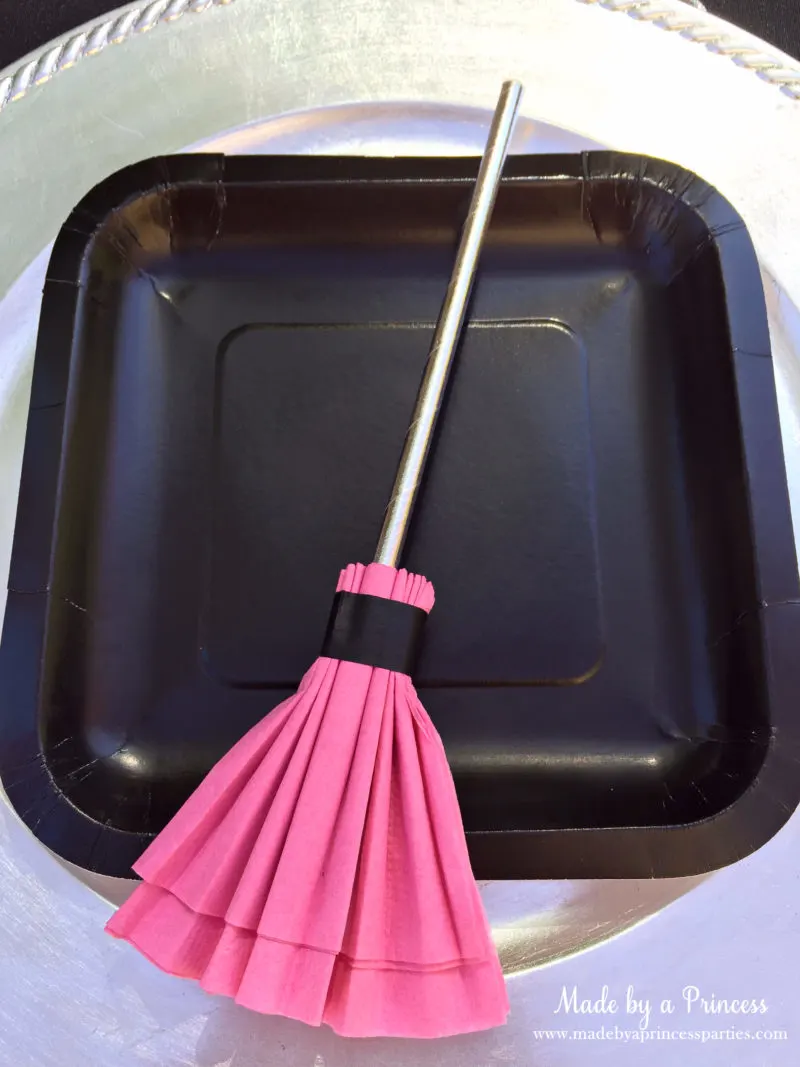 Are you having a Halloween party? What are you going to serve? Do you have your costume picked out? Tell me all about it!
Thank you for checking out my Halloween Party Witches Broom Napkin DIY!
Happy Halloween & Happy Crafting!