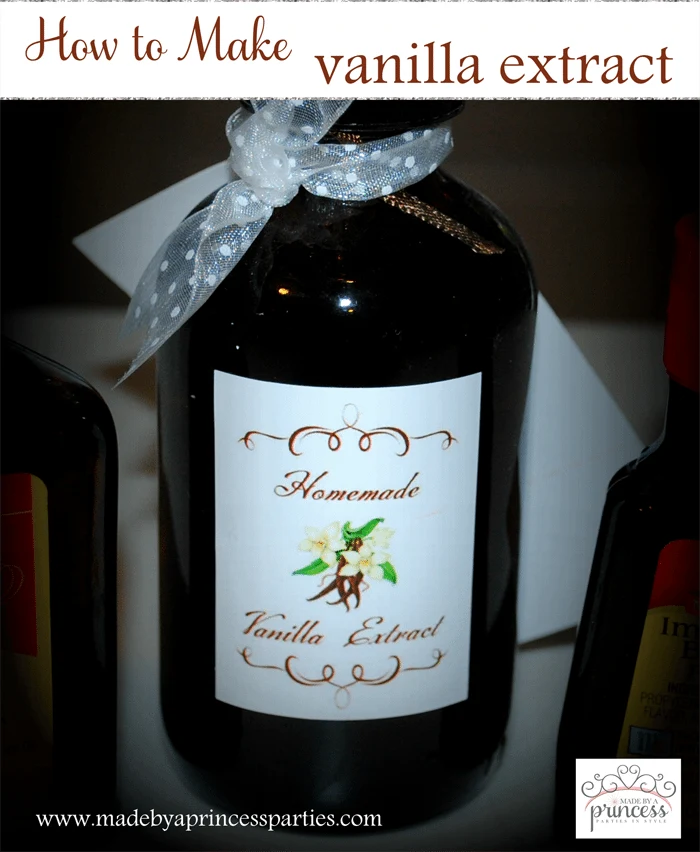 Vanilla extract is one of my kitchen staples. I use it for baking, in pancakes, and sometimes even in my coffee. I promise you once you make your own vanilla extract you will never need to buy another bottle again!
Princesses, this could not be any easier! Truly. I wish I had taken a picture of the vanilla beans I split for this, but sadly, I did not. This is going to be a super short post because it is that easy. First, get a big bottle of vodka. Doesn't matter what kind really. I didn't go big with this purchase. I think this was about $10 at the grocery store. If that. I purchased vanilla beans from eBay from a shop called
VanillaProducts
. I found them through another site about making a vanilla bean cake. That recipe is for another day. Anyway, this company has great prices and I received my products really quickly. I wasn't sure how much I was going to need so I bought a bunch. I might just make another batch of vanilla extract.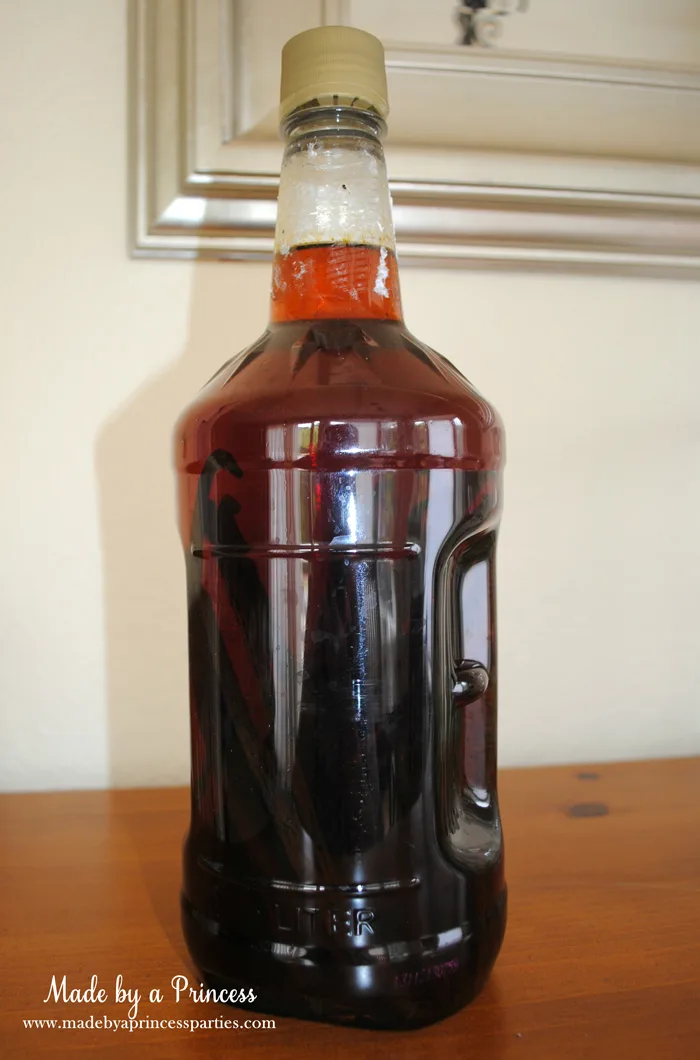 So, after two months (or longer) has passed you are ready to bottle them up. I do not have a firm resource for nice bottles yet but when I do I will post. Ideally you want amber colored bottles because exposure to sunlight tends to degrade vanilla extract. I have already noticed after just 3 weeks that some of the vodka has evaporated. No problem, just open the bottle and pour a little more in. You can periodically top off your bottle, or jar, with vodka. This will make it last even longer.
If you plan on bottling for gift giving I suggest straining the mixture through a wet paper coffee filter (running it under water helps the collection process and you don't end of wasting as much of your mixture) into a big pot. Once you are satisfied all of the little pieces of vanilla have been left behind in the coffee filter, take your funnel and start filling your pretty little jars. I am going to be selling these at a boutique I am in every year so will be designing some cute labels.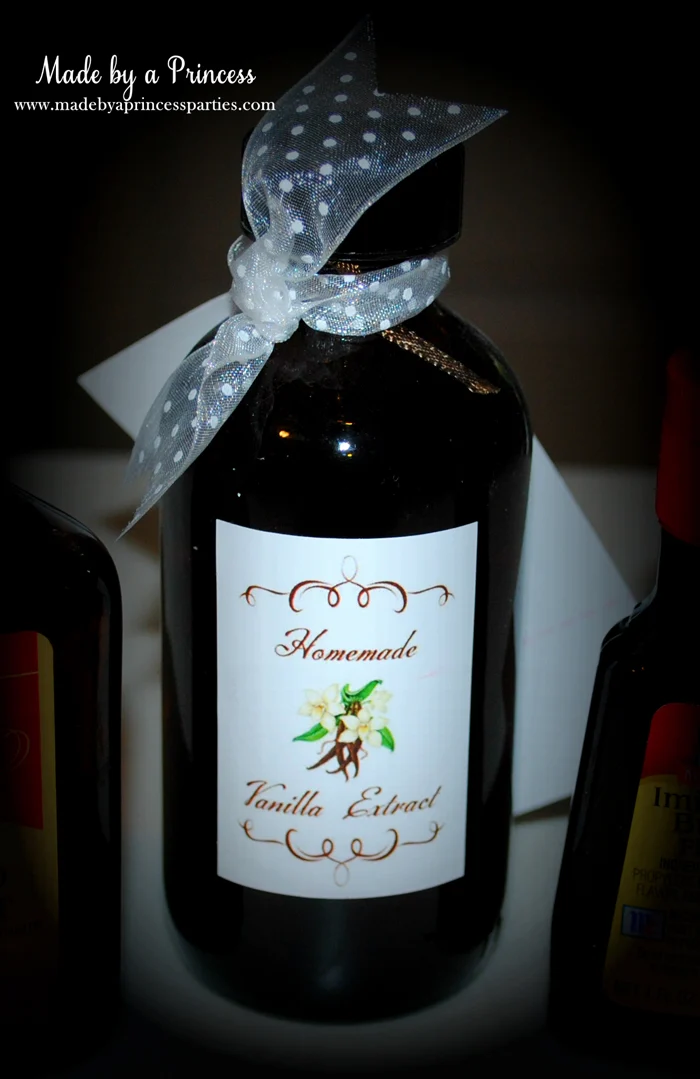 As I will be using this for baking I will not be adding sugar to the recipe. If you intend to use your vanilla extract for something like a smoothie or a Mexican hot chocolate, you can make a batch of simple syrup (equal parts sugar and water that has been boiled and then cooled) and add that to your extract. I wouldn't use this version for baking though depending on how much sugar you put in.
Just as an FYI, you don't have to use vodka. You can use rum or bourbon if you prefer. If you live in California you can purchase Everclear and use that since it is pure alcohol but personally, I think this would be cost prohibitive and not really necessary. Vodka, rum, or bourbon will work just fine.
Thank you SimplyRecipes for this idea! I am so looking forward to using this for holiday baking.