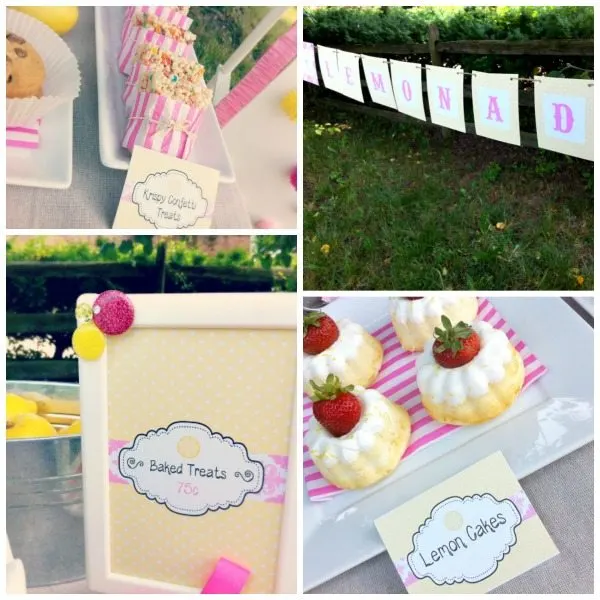 Keisha is here today to tell us about the lemonade stand she created for her daughter. With just a few decorations and some sweets you can re-create this for your own little entrepreneurs! I love that she repurposed a Halloween carnival ticket stand to make this…so cute!

Here is Keisha to tell you all about it: "A lemonade stand is a great summertime activity, I mean seriously, who doesn't love one. I set up a fun and inexpensive display with my kids and some of their neighborhood friends. I created a bright and cheerful stand to attract neighbors to purchase a fresh cup of lemonade. We also set out home baked sweets for people to enjoy as well.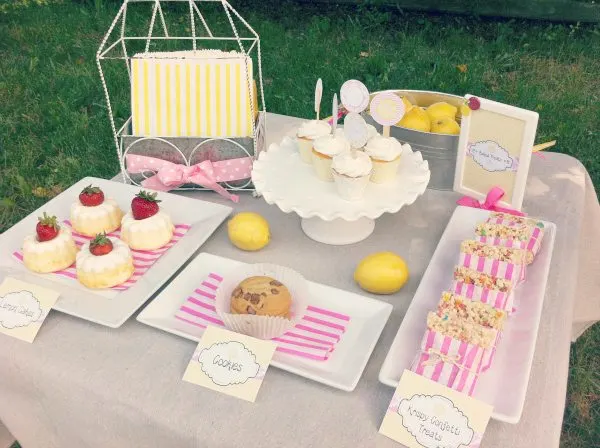 I created printables using digital images and papers by
Pink Plush Papers by Cupcake Cuties
along with the
Fun Frames Clip art set by JW Illustrations
and the
Summer Fun Images from Lil Ellaboudy
.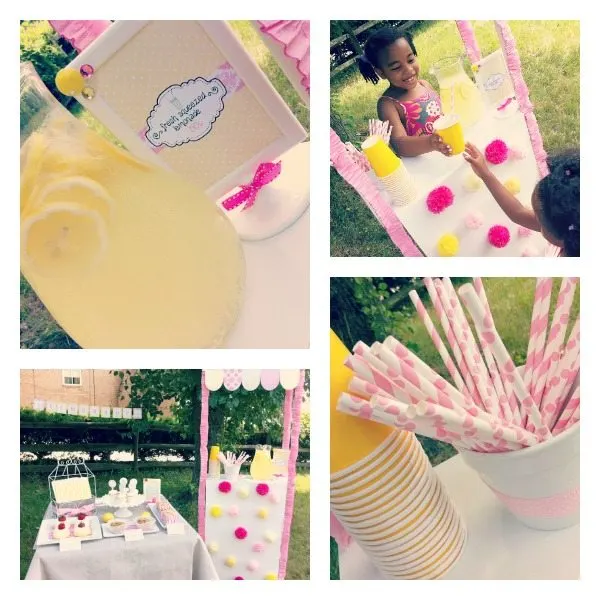 There are many ways to set up a lemonade stand, try using crates, like this
simple table idea
, there's always
the pallet route
, or take a cue from my book and re-purpose an unused shelving unit. I re-purposed a shelving unit that I'd used previously to create a
ticket counter for our Halloween Carnival
to create our stand. After assembling it, the kids and I decorated it with ruffled streamers, a scalloped banner to create an awning and my favorite decorative item yarn pom poms! A piece of foam board was used to cover the open shelving at the bottom of the stand and held our extra supplies.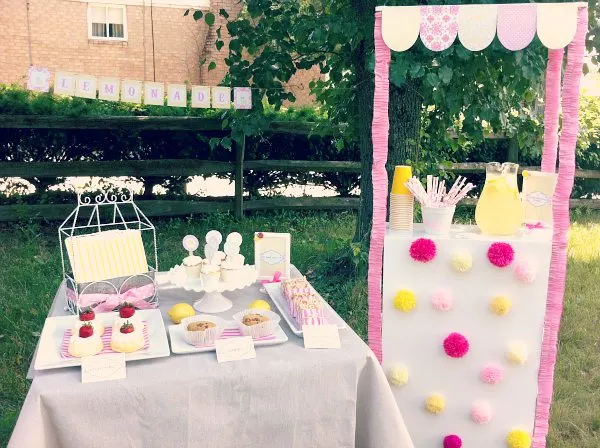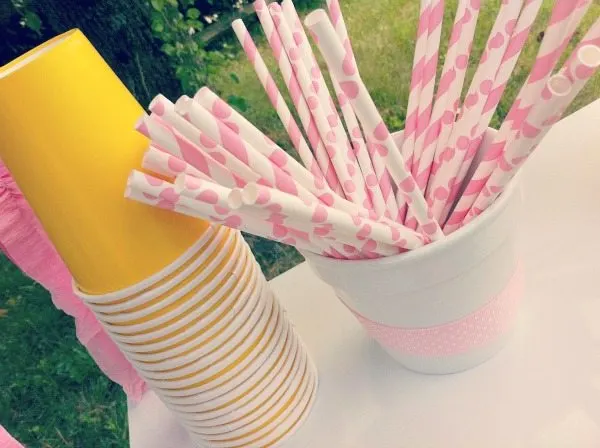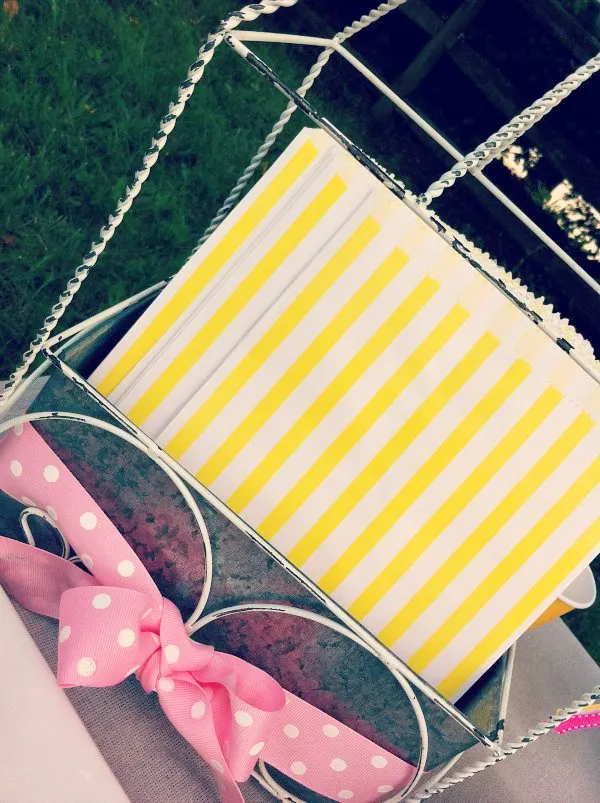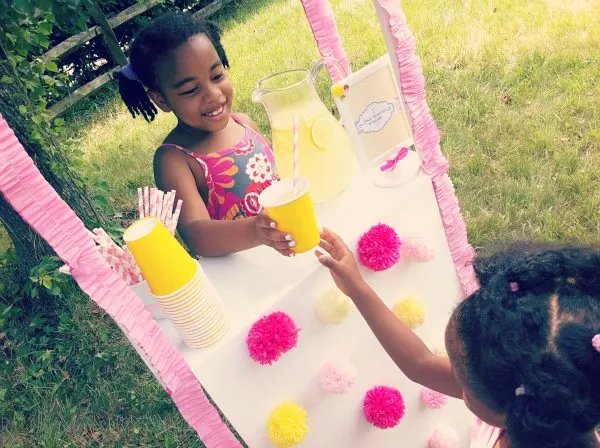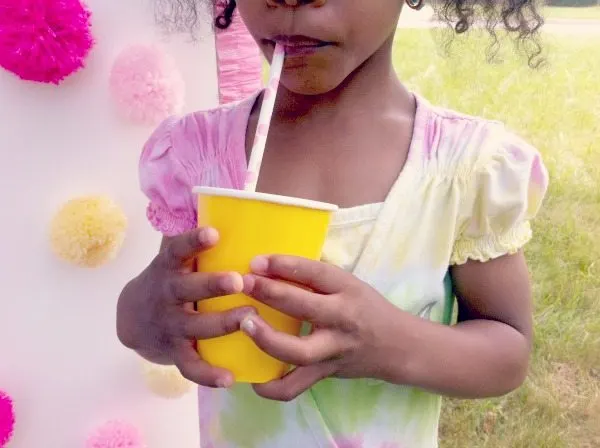 Once your stand is set up, simply add your signage and label your food! I recommend providing sweets that hold up well in the heat like, Rice Krispy Treats, Sugar Cookies, Cake Pops and Sponge cakes. Be sure to provide napkins, straws and treat bags for your sweet customers.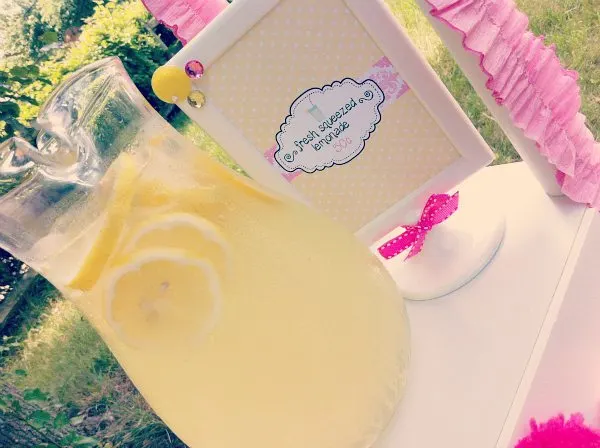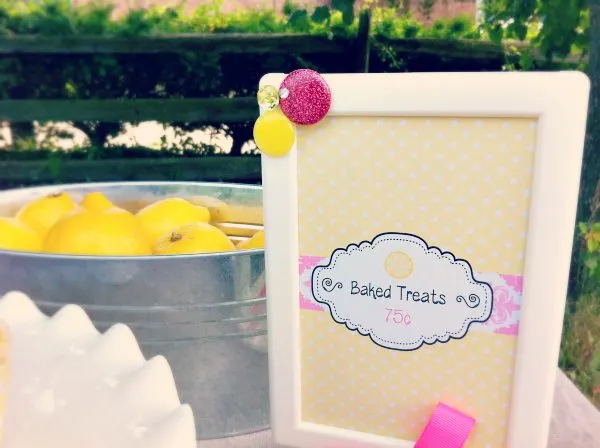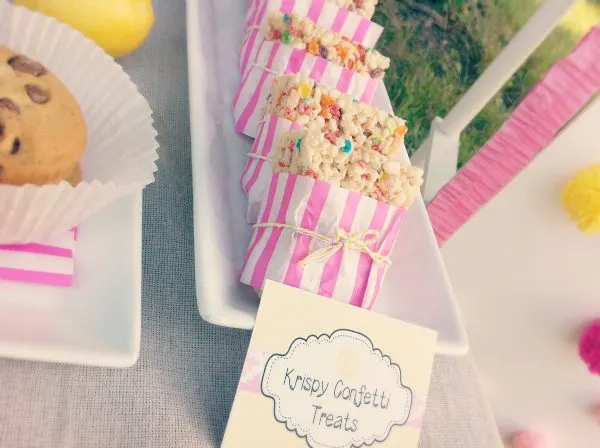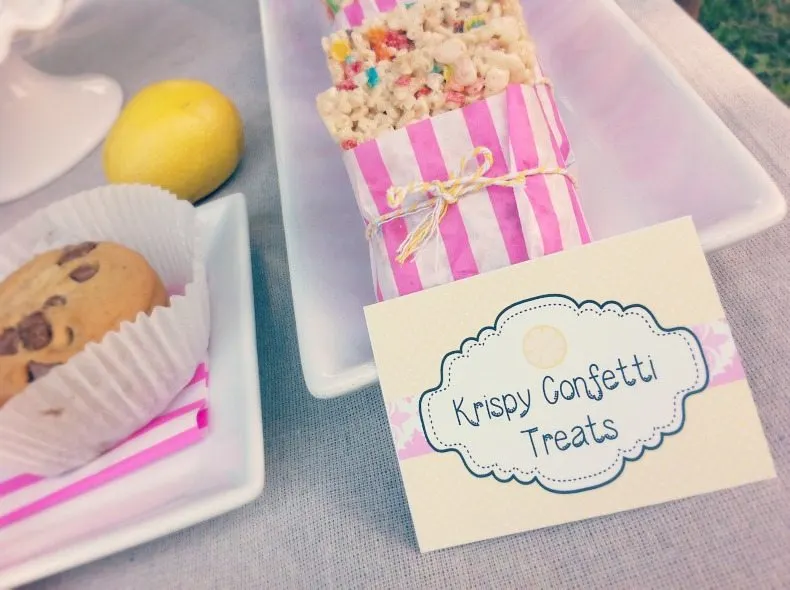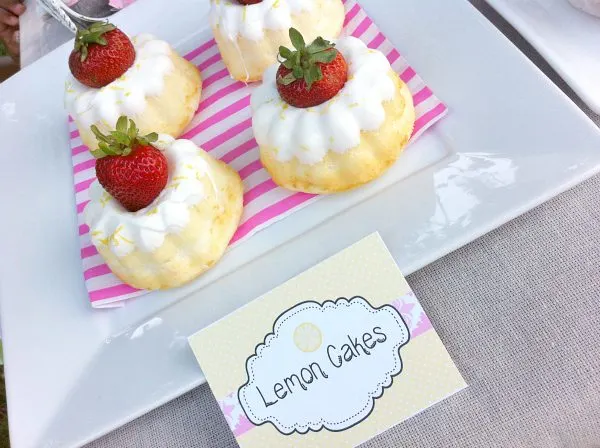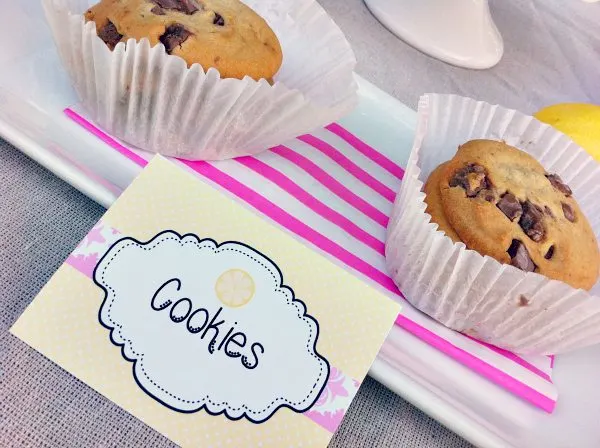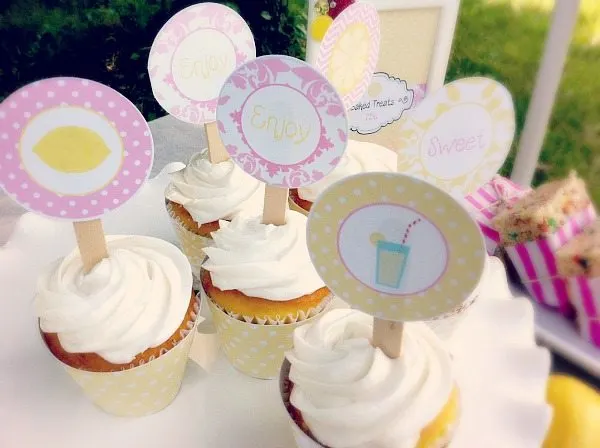 We had such a fun time with this activity that we plan to do it again later in the summer as a back to school fundraiser!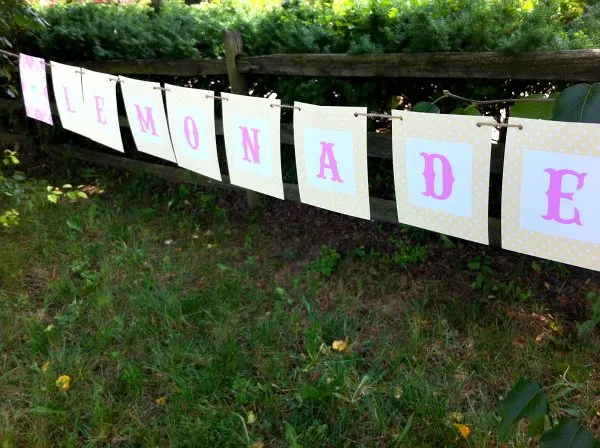 Thank you so much for sharing, Keisha!

If you would like to get in touch with Keisha you an email her at [email protected], find her on Facebook, or her website.
Thanks for checking out Keisha's Make Your Own Neighborhood Lemonade Stand!