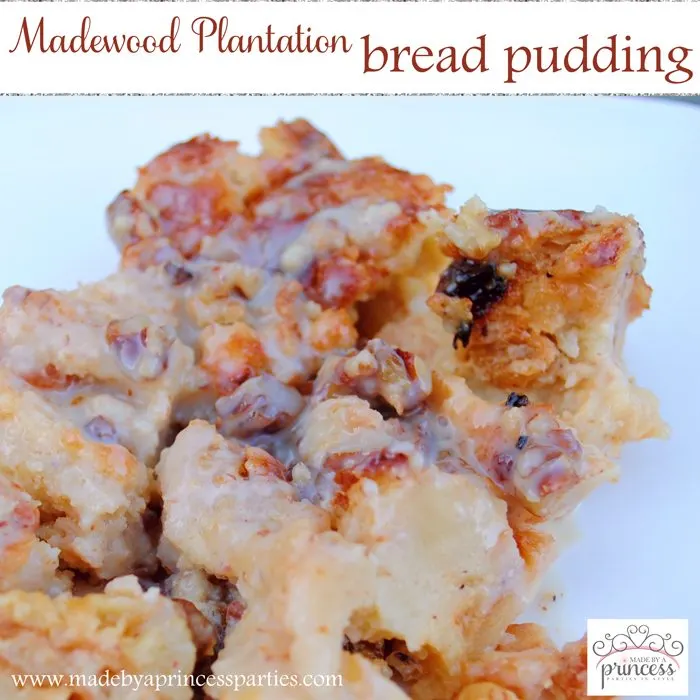 Have you ever had something that you just couldn't stop thinking about…even years later? I had a piece of bread pudding at Madewood Plantation in 1996 and I can't stop thinking about it. Well, I have that recipe now and it is just as amazing as I remember! I am so excited to be sharing the Madewood Plantation Bread Pudding recipe with you!
Made Plantation Bread Pudding Recipe
I had a lightbulb moment last week though as I was reminiscing about my trip to Louisiana. Maybe, just maybe, Madewood would share their recipe with me? It's been sixteen years. Would anyone answer? Are they still there? What if they are there but don't make it anymore? What if they do make it but don't want to share with me? Oh the questions swirling around my brain. Just do it Kylie. Call! "Madewood Plantation. How can I help you?" Oh they are still there and someone answered the phone -hooray! "Yes, hello. I was there a long time ago with my mom and we had the most amazing bread pudding and I have never found another bread pudding that even comes close. Would you possibly share that recipe with me?" I said in a hurried excited voice. She probably thinks I'm crazy. "Well, thank you. I'm so glad you enjoyed it. Do you have an email address? I can email it to you right now." I'm think I'm going to cry. Really? Was it really that easy? She asks me if I had the clear sauce or the kind of creamy sauce. I think it was creamy. I'm pretty sure it was creamy. She gives me the ingredients for both but says they don't really follow a recipe, they just cook on the fly. I'm at work right now. What kind of emergency can I come up with so I can leave? No, I wouldn't really do that…but the thought crossed my mind. I can't get to the store fast enough. Four more hours. Torture! Within ten minutes I have an email from "madewoodpl". Oh! Happy! Day! Angie, you have no idea how happy you have made this California girl!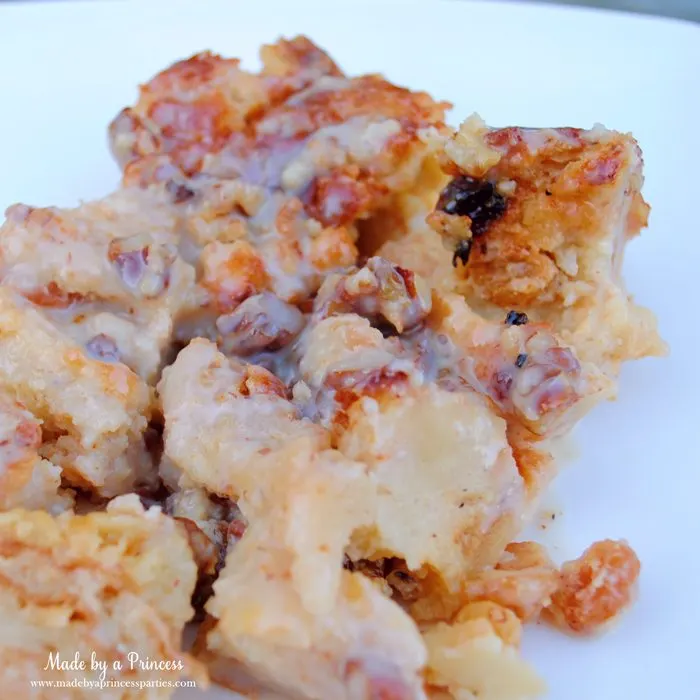 I am sharing here with express permission from Madewood. This is a tried and true Southern bread pudding recipe that melts in your mouth. Don't serve this to someone you only kind of like because you will never get rid of them. On the other hand, maybe this will become the new Put a Ring On It Bread Pudding (you know, like the Engagement Chicken?). Just saying…
So here it is, Madewood Plantation's Bread Pudding…
Madewood Planation Rum Sauce
Whisky Sauce for Bread Pudding
For those that prefer a traditional whisky sauce for your bread pudding, here is the recipe for you.
I hope you enjoy this traditional Southern treat! This Madewood Plantation Bread Pudding recipe is the best…I just know you are going to love it!