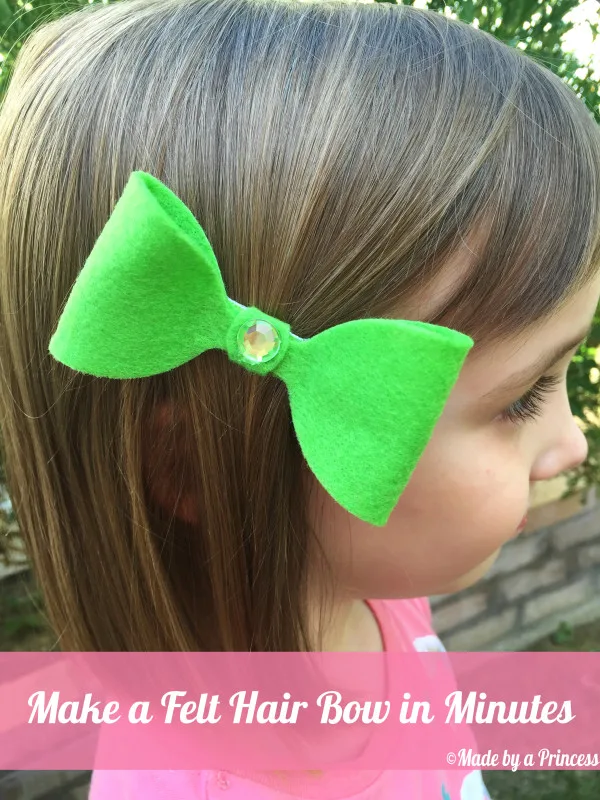 Summer is almost here and that means bright fun clothes! We found a few cute things for my little girl last week and after picking out an adorable green top this little here exclaimed, "Oh no! Mommy! I don't have any green bows! Oh Mommy can you make me one?" Why, yes. Yes I can! I have been wanting to use this Brenda Walton French Bow die forever…doesn't it make the cutest bow?! This took just a few minutes to make and it costs less than $1.
All you need to make a whole bunch of cheery bows is a Sizzix Big Shot, the Brenda Walton French Bow die, some felt, a clip, and a rhinestone and you too can make a felt hair bow in minutes.
I used to make hair bows so I have a ton of ribbon and those two pringed clips you can find at Sally's Beauty. You don't even need to make your own clip to be honest. Target and Walmart both sell cute clips for girls and you could easily glue this bow on one of those. This bow would be really sweet on a headband as well.
Once you've got your Sizzix machine and your die, using the sandwich method (Extended Cutting Pad, die, felt, cutting pad), roll your "sandwich" through the Big Shot machine until the whole thing has come through on the other side. Don't forget to fold your felt in half and place the creased end over the creased edge of the die. Once cut, fold each end over to the middle, making sure it lines up properly. Glue in place with your glue gun. Take the middle piece and glue in place.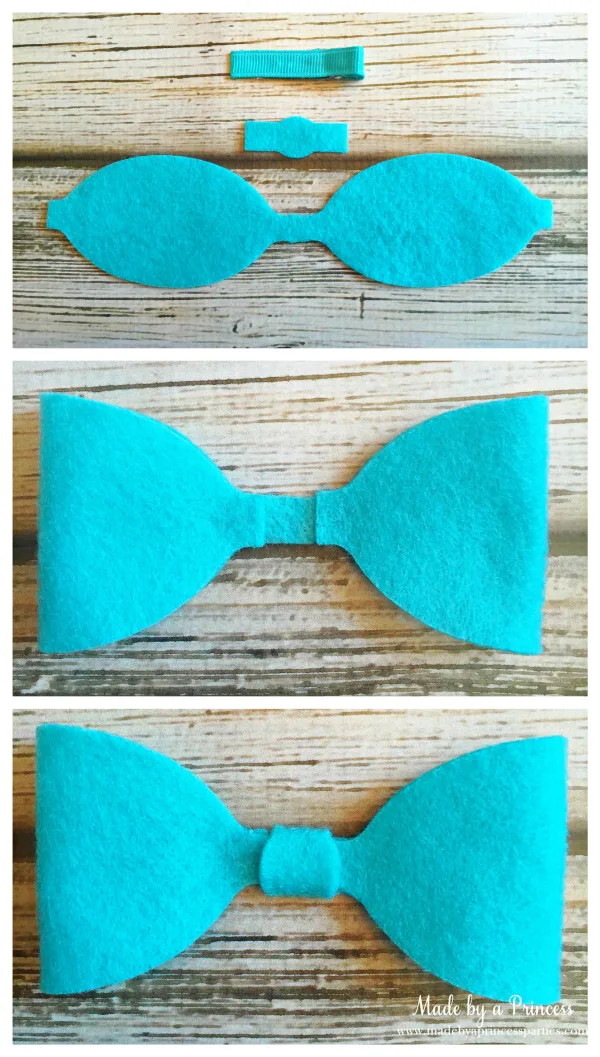 Now that your bows are ready you can attach them to a clip or headband and then embellish with a pretty rhinestone.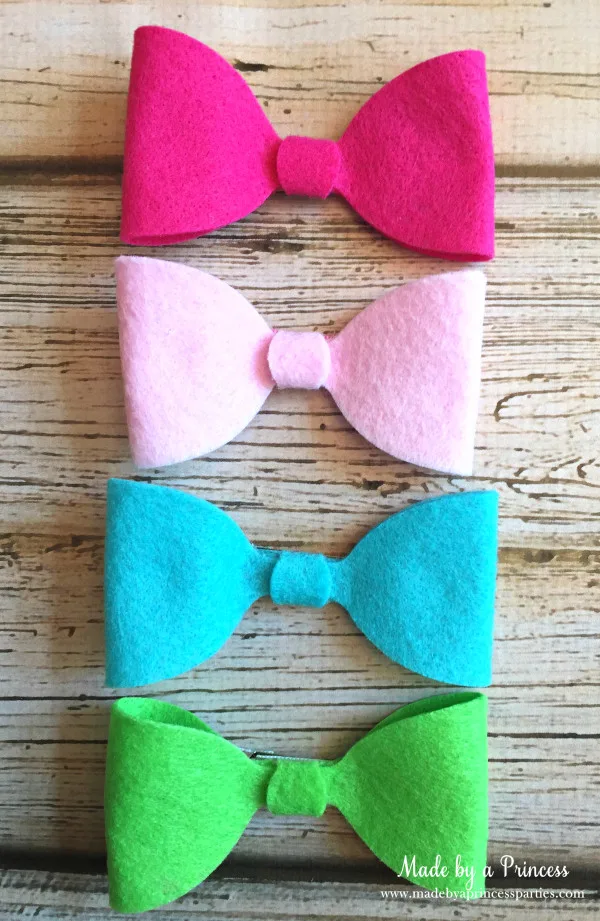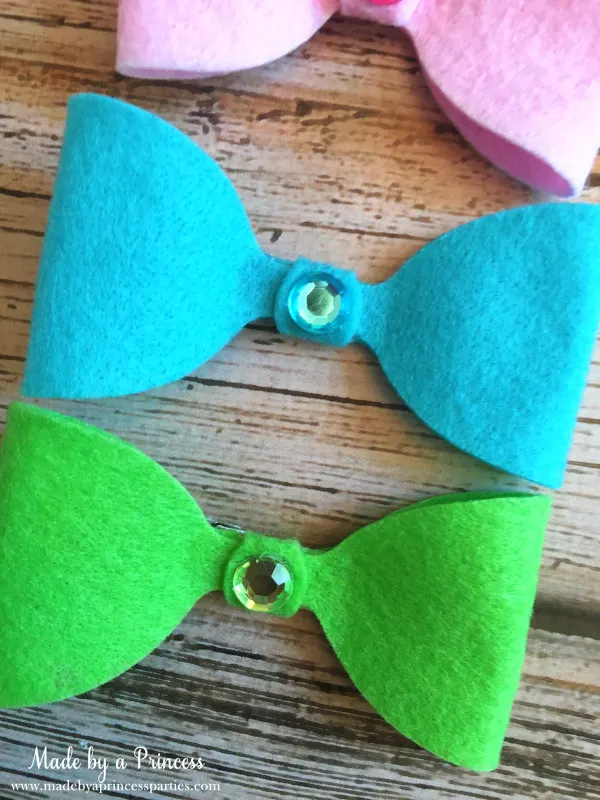 These would make great party favors! If you are having a party for older girls you could pre-cut the pieces and they could make their own as a party activity.