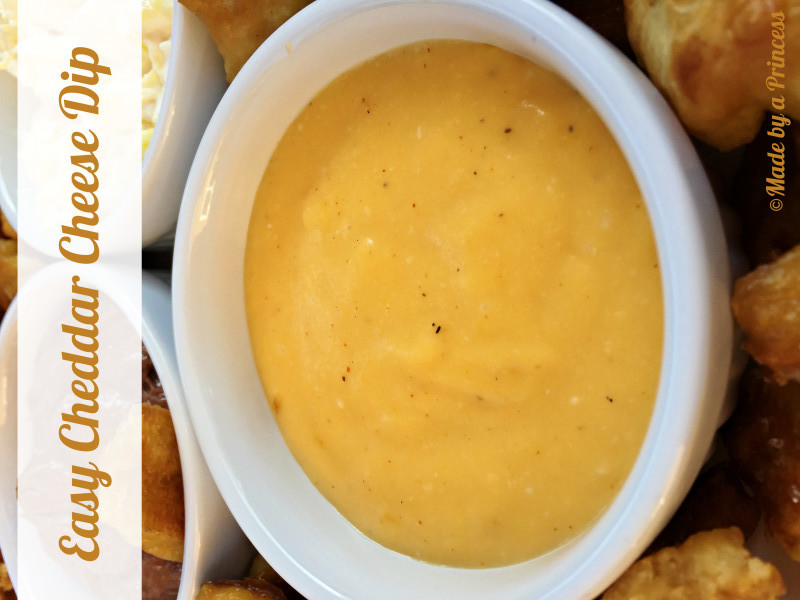 I have a serious love for cheese. I can ignore ice cream, most cookies, even cupcakes, but I really love cheese. I literally whipped this up 30 minutes before we were supposed to leave for a party so if you don't have much time but want something that tastes really good try this easy cheddar cheese dip.More than likely you have most of the ingredients in your refrigerator and cabinets already. You can substitute for a different type of cheese just make sure that it is the kind that melts well. Mozzarella for instance does not melt that well.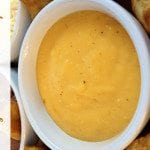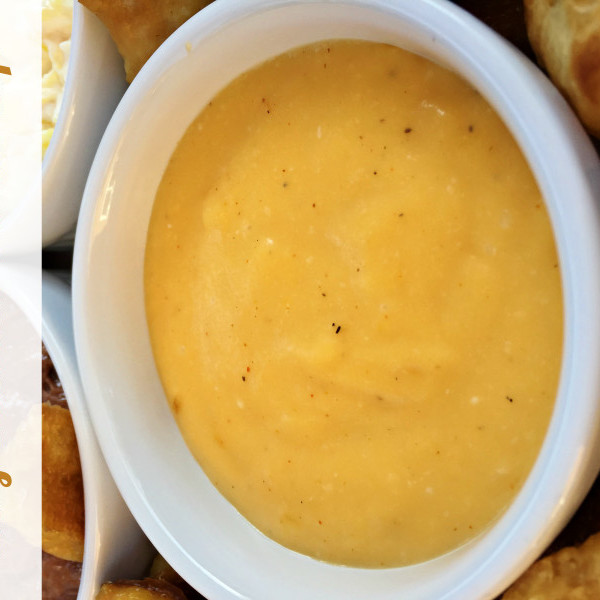 Easy Cheese Dip
Ingredients
2

cups

milk

1/3

cup

butter

1/3

cup

all purpose flour

2

heaping cups shredded sharp cheddar

1/4

tsp

garlic powder

1/4

tsp

onion powder

1

tsp

cayenne

salt and pepper to taste

*optional: hot sauce or red pepper flakes
Instructions
Heat milk in a medium saucepan over medium heat until bubbling but not boiling.

Melt butter in a large saucepan and slowly add flour, whisking until well incorporated.

With a steady but slow stream add milk, whisking the whole time until well mixed. Continue cooking and whisking until your mixture starts to thicken up.

Slowly add shredded cheese and stir until all the cheese has melted.

Add spices, salt, and pepper. If you like a little heat you can add hot sauce or red pepper flakes.
Pair this with some semi-homemade pretzel bites and you will be the hero of the party!
[tweetthis]Need a last minute dip idea? Try this Easy Cheddar Cheese Dip![/tweetthis]