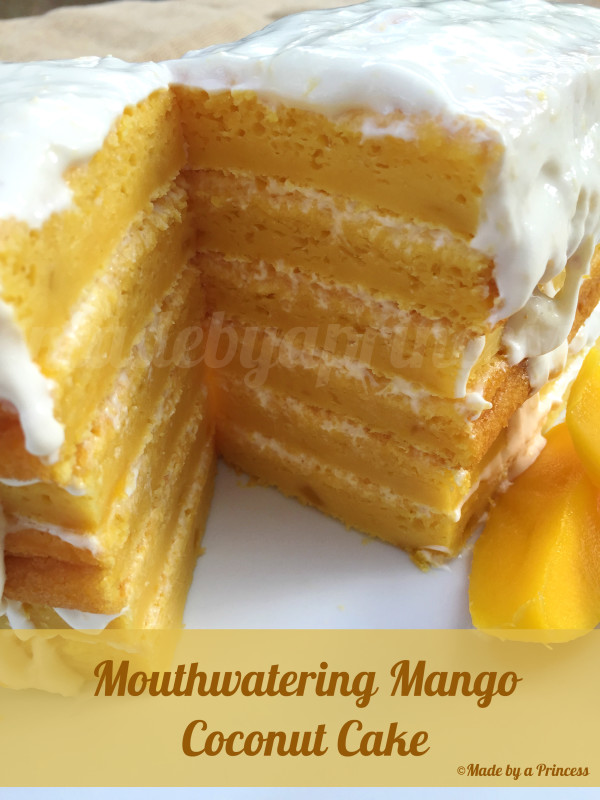 Last night I made a pretty awesome meal if I do say so myself. It was so good that even my picky eaters loved it which never happens! Lemon Yoghurt Chicken skewers are going to be part of our regular rotation for sure. As I was strolling through the grocery store aisles gathering the ingredients for dinner I spotted the Pillsbury Tropical Mango Cake mix and thought, "Yeah, I need you in my life right now!" This cake is my son's new favorite. It is the perfect summertime treat and it is low calorie, less than 150 calories per slice.
You would not believe how moist this cake is. Also, it looks super fancy when it isn't really all that fancy but your friends will think you are super duper fancy and the hero of the party so it's pretty much a win win. Mountain High Yoghurt is a really high quality (but not expensive) yoghurt so knowing I'm using the best ingredients for my little loves makes me feel better about giving them treats now and then.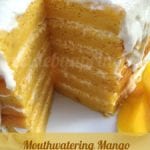 Mouthwatering Mango Coconut Cake made with Yogurt
Ingredients
One box of Pillsbury Tropical Mango Cake Mix

1

cup

Mountain High Lowfat Plain Yoghurt

1

cup

coconut milk + 2 tbsp

1

cup

water + 2 tbsp

2

tsps

vanilla extract

1

tsp

salt

1 - 2

cups

fresh mangoes

sauteed in 2 tbsp coconut milk, 2 tbsp water, and a dash of salt (Cook in a pan til soft and set aside to cool. Keep 1/4 of mango puree for frosting in a separate bowl.)

Frosting:

1

cup

Mountain High Lowfat Yoghurt

1

cup

softened cream cheese

can use light cream cheese

Zest and juice of one lemon

2

tbsp

sugar

more to taste

1

tsp

vanilla extract

1/2

tsp

salt

1/4

of cooled mango puree
Instructions
In a medium sized bowl place Mango Cake Mix, yoghurt, coconut milk, water, vanilla, and salt until well incorporated...about 2 minutes.

Fold cooled mango puree into cake mix and pour into two greased 8" or 9" square cake pans.

Cook cakes at 350 for 35 minutes.

Once completely cooled stack cakes on top of each other and cut into thirds.

Separate stacks carefully. Start stacking your cake by layering: cake, frosting, cake, frosting, etc... You can frost the top with as little or as much as you want.

Serve with a dollop of leftover frosting and fresh mango slices.

Frosting: In a medium bowl beat yoghurt, cream cheese, sugar, and salt until well mixed. Zest one lemon and then squeeze the juice of that lemon into the bowl. Fold mango puree into mix and place in refrigerator to cool until ready to use.
To find out more about Mountain High Yoghurt check out their communities on Facebook, Pinterest, and Instagram.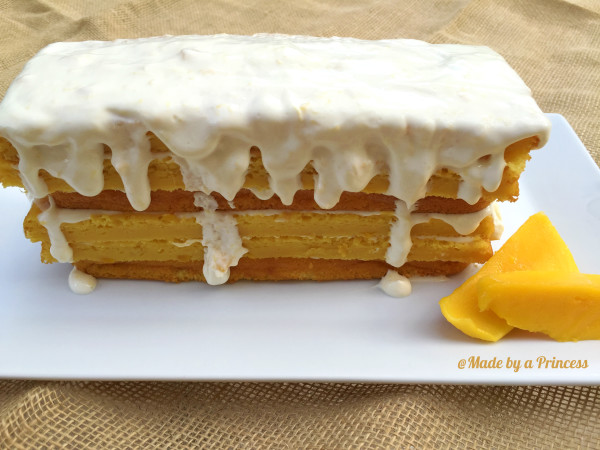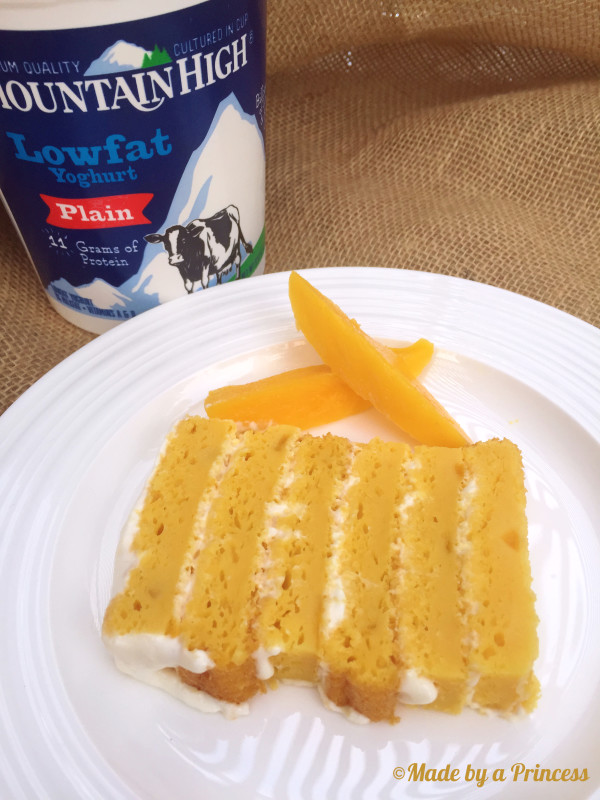 [tweetthis]This mango coconut cake using yogurt and coconut milk screams #Summer! #mountainhighyoghurt #ad[/tweetthis]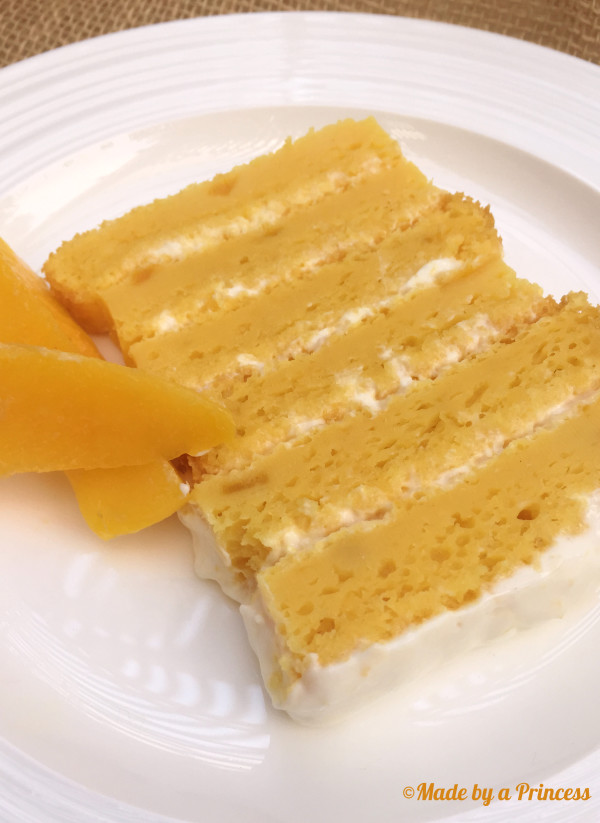 I know Pillsbury has some other fun limited edition summertime cake mixes so there will definitely be more yogurt cakes in our future. I would love to hear if you make this!