Making your own Minecraft photo booth props is as easy with my Minecraft Photo Booth Props templates!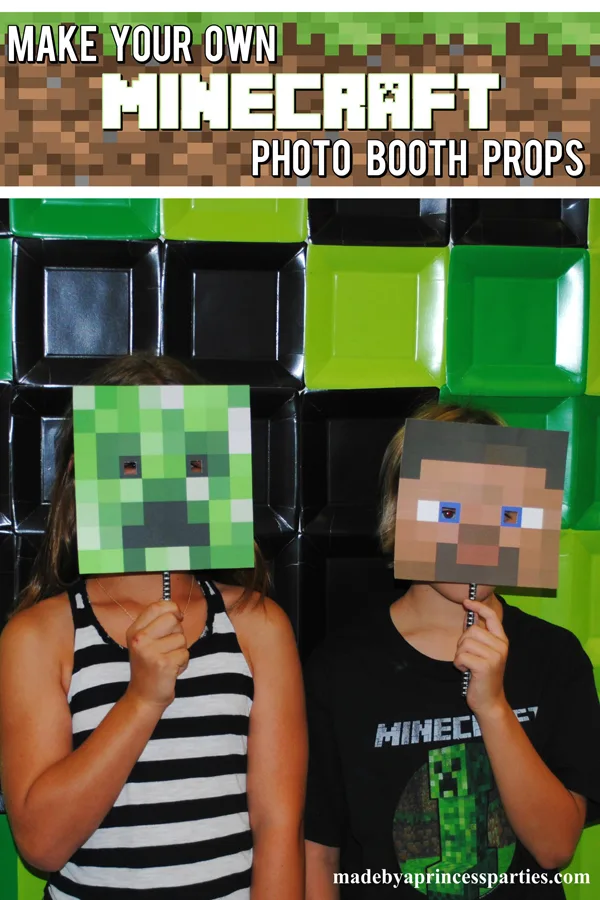 When it comes to parties it's really easy to get carried away and spend a fortune. Trust me. I know. I really really know. I'm here to make at least one thing easy on you and it's inexpensive. If you're planning an awesome Minecraft themed birthday party make it even more memorable with my Minecraft Photo Props templates.
Make Your Own Minecraft Photo Booth Props
I used to get emails several times a week asking about the Minecraft food labels and photo props I made for my son's birthday party last year. After four years this is still a super popular theme! While I don't sell the Minecraft photo props I can tell you how to make them. These don't take a lot of time which is great for you busy party planning moms. I made them the night before the party as a surprise for my son…they are pretty easy to make and were a huge hit at the party!
There is really not much to making these props at all and as long as you have your supplies ready it will take you no time at all.
Here's what you need:
Cardstock
Prop images
Scissors
X-Acto knife
Cutting Mat
Candy Sticks or Skewers (*I used Wilton 20″ paper sticks)
Glue or Tape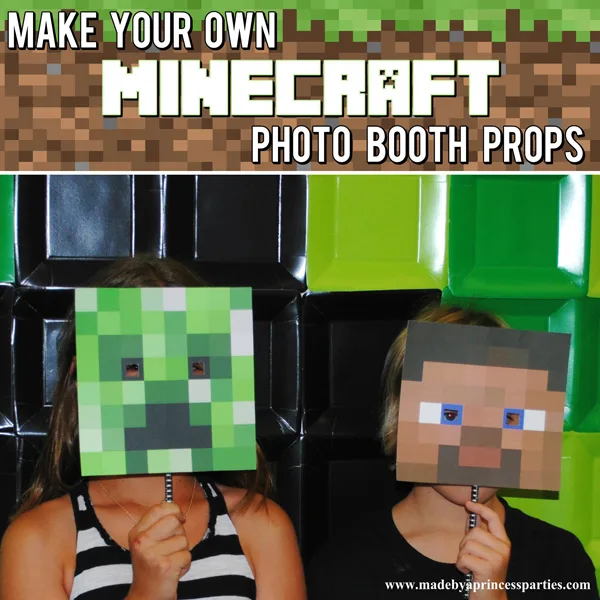 How to Make Minecraft Photo Booth Props
1. Start by saving the images to your desktop and then print each using a color printer. I chose the "Best Photo" option on my printer.
2. Trim the edges around each image.
3. Using your X-Acto knife cut eye holes.
4. Glue or tape your candy stick or skewer to the back of each image.
5. Get ready for pictures because you're done!
Creeper is one of the most well known Minecraft characters.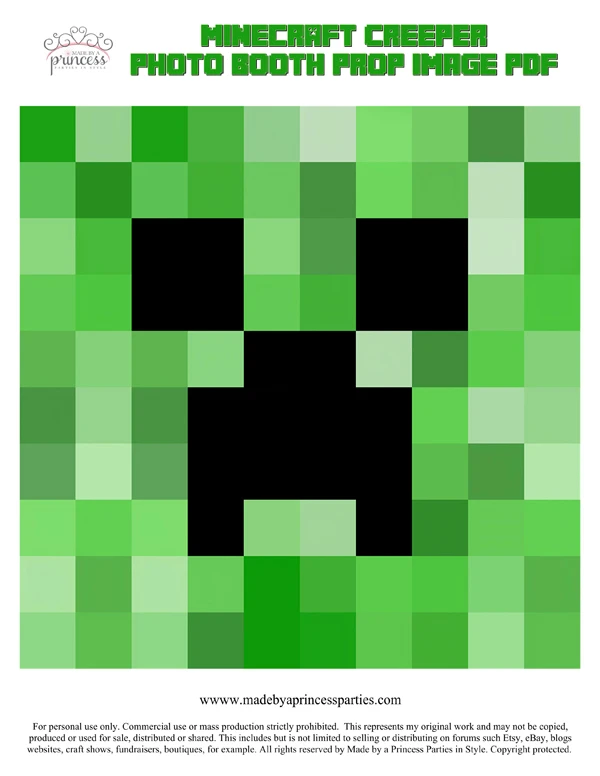 Steve is the original "boy" character but I understand now you can choose the girl, Alex if you like.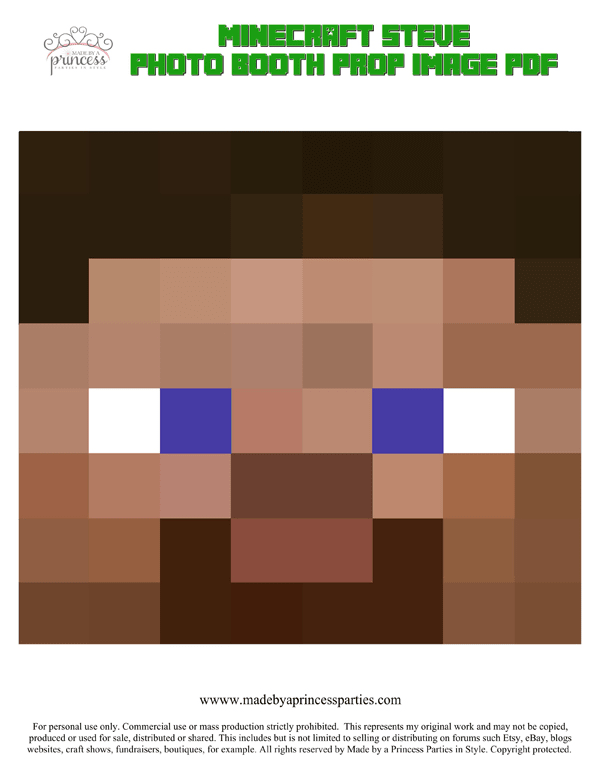 Ghast is ghost according to my son.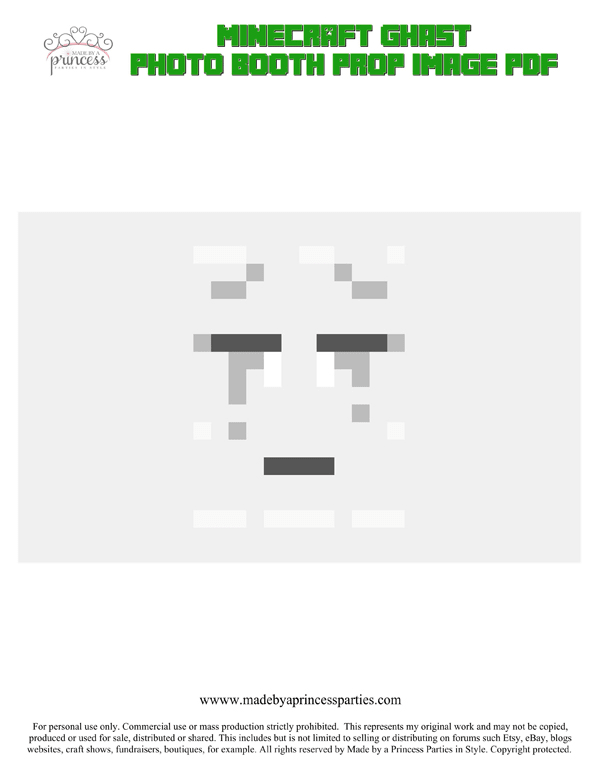 Minecraft character, Enderman, is a bad guy.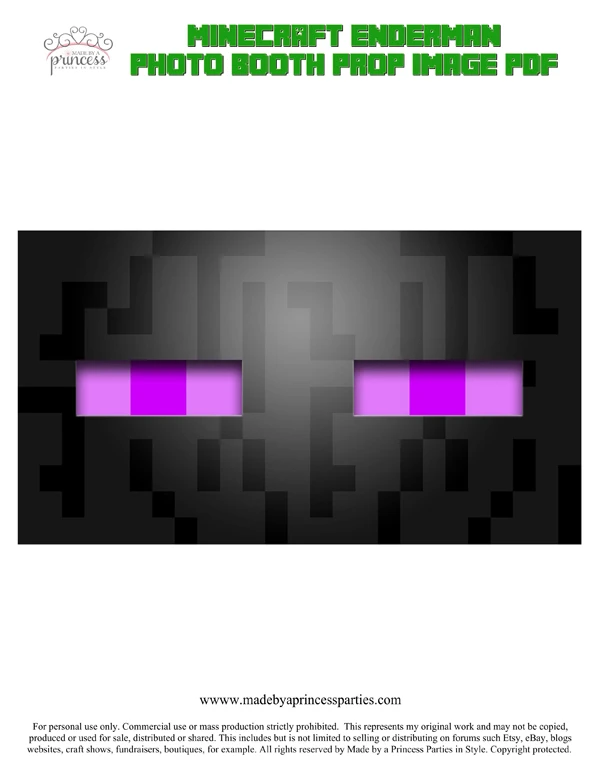 I would love to see your prop photos! Come back and show off what you've done! I've also created a post about
how to make the paper plate backdrop
including a handy printable template you can print to use as a guide.
Also, after years of readers asking me where I purchased certain items and what I used so I have now included a handy shopping guide below. All the links are for Amazon for your shopping convenience.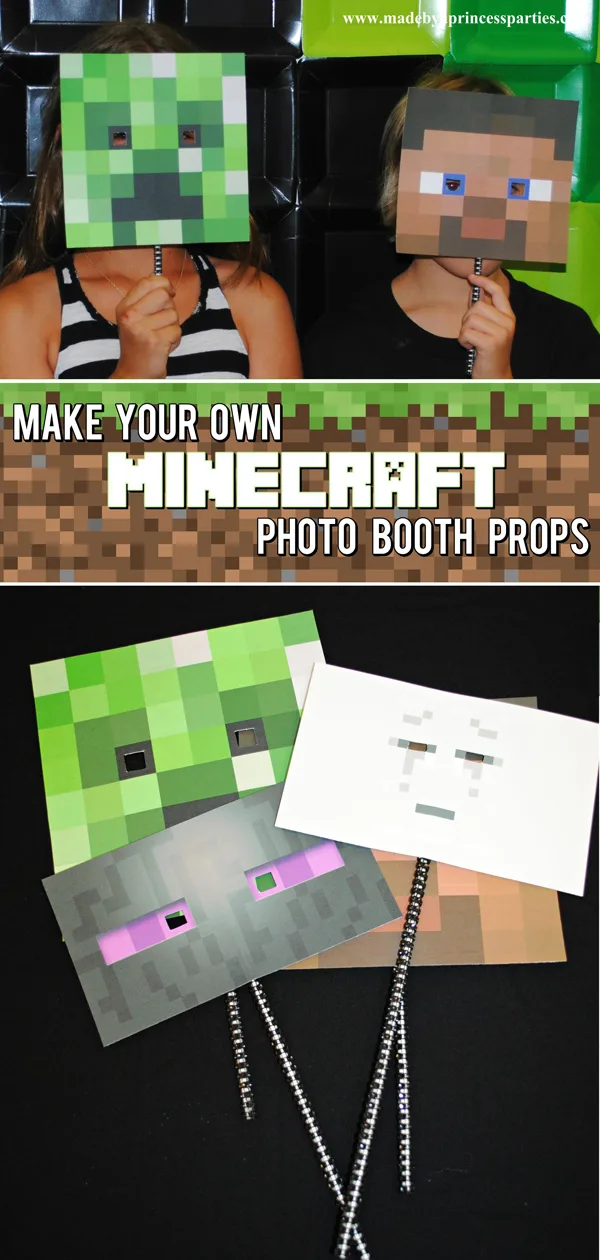 Shop the party

Activity:
Cake:
For the backdrop:
Table & Decorations:
Food & Favors:
Disclaimer: I do not own these images. You may not sell these images or use them to make anything to sell as they are only to be used for personal use. Mojang owns all rights, titles, and licenses to Minecraft and I am in no way claiming ownership. The original idea to use Minecraft images for photo props is my own but I do not sell these nor do I endorse anyone else selling these. Please be respectful of copyright law and do not reproduce with the intention of selling or making a profit in any way. This is just a tutorial so you can make them for a child you love. Sorry party or event planners, you may not use these images for your clients.