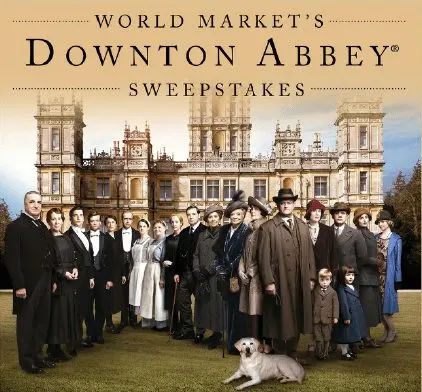 It's almost Thanksgiving so you know what that means? Shopping on Black Friday! I am more of an online shopper than a stand in line at 4am kind of shopper but I know for many one day closer to Turkey Day is another day closer to BF! One thing I know many of you won't want to miss is the World Market and Downton Abbey Sweepstakes. The first 100 in-store customers will receive a limited edition teacup and an exclusive tote bag with a $20 in-store purchase.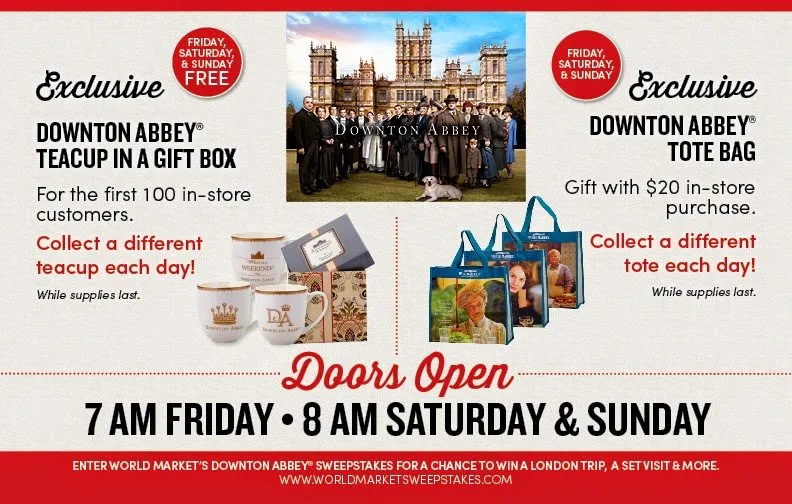 Beginning Friday, 11/28 through Sunday, 11/30 Cost Plus World Market will be giving away an Exclusive Downton Abbey Tea Cup in Gift Box to the first 100 in-store customers. There's a new design each day so shop each day to collect them all. No purchase necessary but must be 18 years old and only one per person will be given. You will also have an opportunity to receive the Exclusive Downton Abbey Tote Bags as a gift with a $20 in-store purchase. (P.S. There's a new tote bag each day so spread your shopping out to collect all four of these too!) These went pretty quickly last year and once they are gone – that's it! For more details visit our link
here
.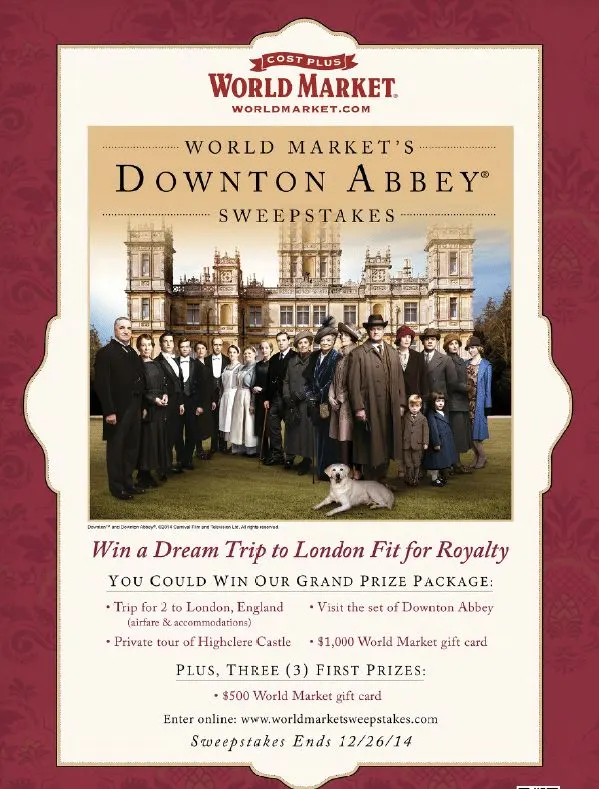 You could win a Dream Trip to London Fit for Royalty! The Grand Prize package includes a trip for (2) two to London, England (hotel & accommodations), Private Tour of Highclere Castle, a visit to the set of Downton Abbey, and a $1000 World Market gift card. Even if you don't win the Grand Prize (3) three First Prize winners will receive $500 World Market gift cards! For more details, visit our link
here
.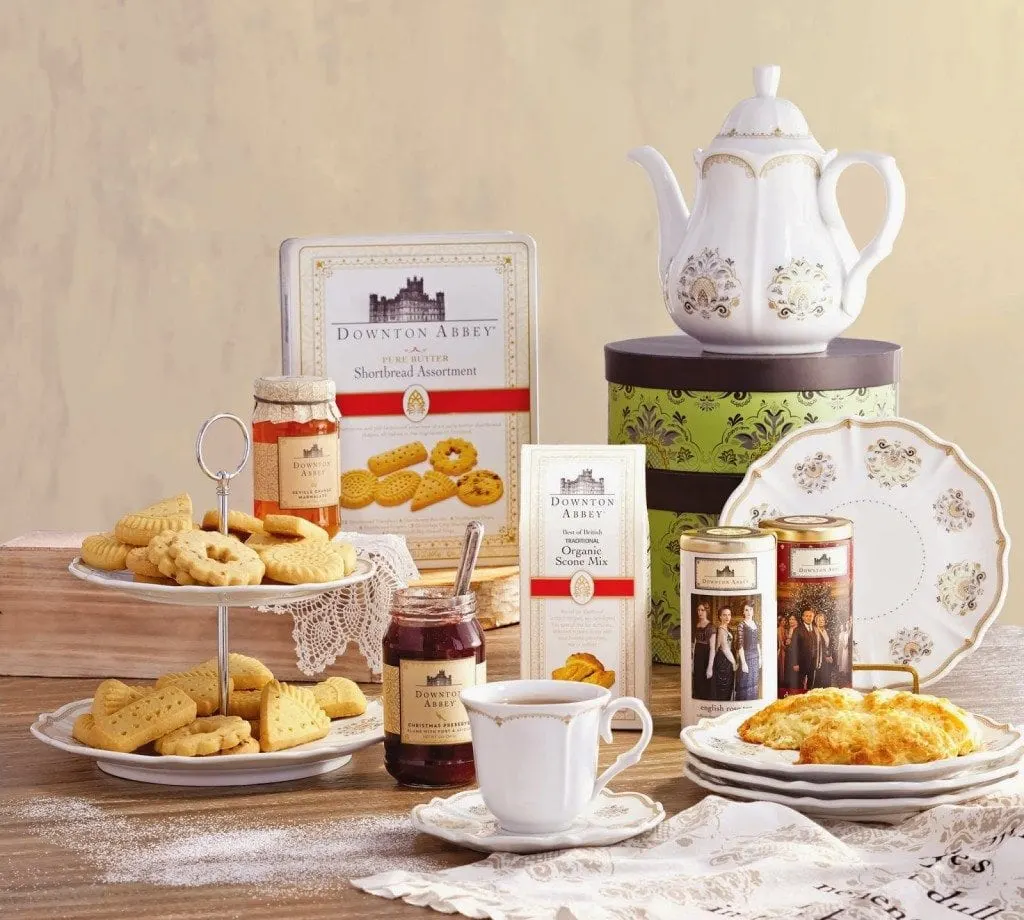 Beginning this past Saturday, 11/22, stores officially started selling Downton Abbey products that are exclusive to Cost Plus World Market. I will be hosting a little baby shower tea party for my friend Jen of Oh For Cake's Sake next weekend and these are just some of the gorgeous and yummy things that will be on my table. I just can't wait to celebrate my sweet friend becoming a mommy with scones, lemon curd, delicious tea, and of course, my favorite, tea sandwiches. You can find the whole collection on the Cost Plus World Market site here.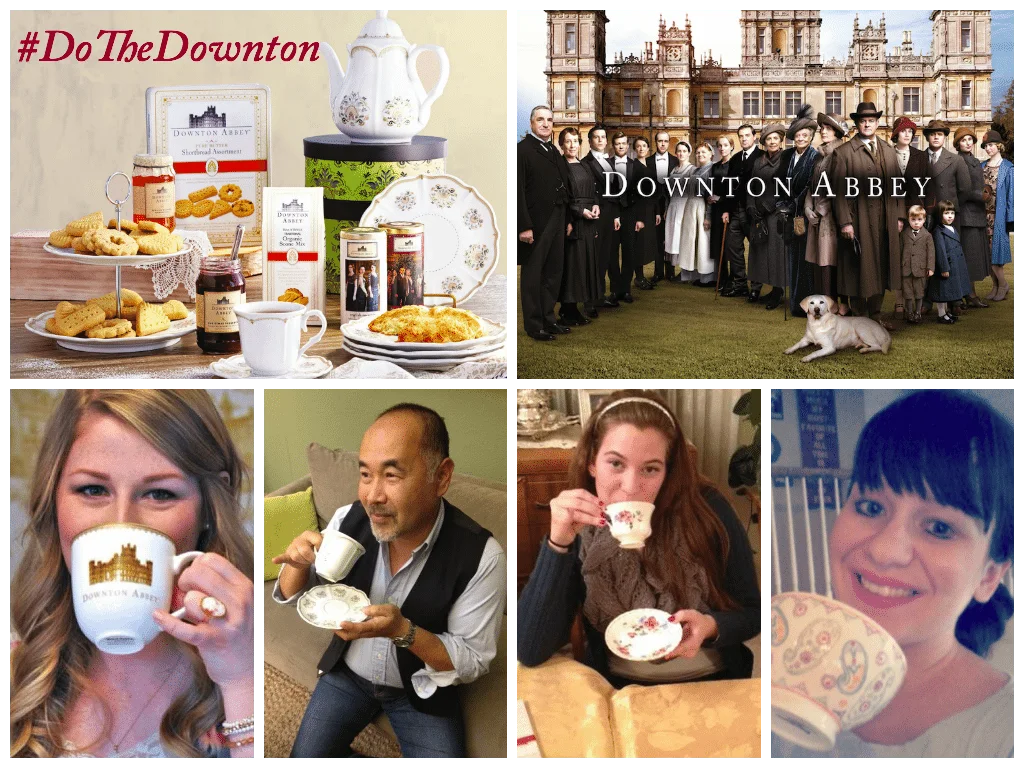 Are you ready to "Do The Downton" Tea Party? On Sunday, December 7th, Cost Plus World Market will be
hosting a virtual "Do The Downton" Tea Party. You can find all the details here.
Here's how to "Do the Downton":
Host a "Do The Downton" tea party (this can be with friends, family, or just enjoy some tea alone) using your favorite tea cup and tea selection
Upload a photo on any of your social channels (Facebook, Twitter or Instagram) with your "Do The Downton" tea party pose (pinky up)
Include the phrase "#DoTheDownton with @WorldMarket" in the photo description
We'll be giving away 30 prizes throughout the day.
Prizes include: (30) $50 World Market gift cards, Exclusive Downton Abbey Tote Bag and Exclusive Downton Abbey Tea Mugs
Contest runs 12/7/14 only
Follow me on Instagram for some behind the scenes sneak peeks of my "Baby is Brewing" baby shower for Jen. I will be sharing all the details and pictures on December 17th along with a chance to win a Limited Edition Teacup & Exclusive Tote Bag!
Kylie