It's Wedding Month here at Made by a Princess! I am doing something new around here. Each month I will host a different theme on my blog. This month is all related to weddings, bridal showers, and weddiquette. Today's post comes from my good friend, Jen Gebrosky, owner of Blush Printables.

Blush Printables is a charming stationery studio, created out of their love for pretty patterns and passion for creating paper goods. They believe in quality, custom design that truly reflects the passion and vision of their clients.

Their couples are their #1 source of inspiration. The Blush Printables couple is loud, outgoing, quiet, shy and everything in between. But most of all, the Blush Printables client is genuine and thoughtful. She has a type-a personality, loves schedules and organization, has a Pinterest board filled with inspiration, and an iPhone to capture ideas on the fly. You'll most likely find her in a coffee shop, sipping on her favorite latte, while browsing Pinterest. Most importantly, she has a clear vision of her wedding day stationery and knows that she wants it to set the tone for her wedding while reflecting their style, their personalities, and their love for each other. The Blush Printables design studio is based in Allison Park, Pennsylvania, a northern suburb of Pittsburgh.
Jen is a wife, a blogger, creative director for Blush Printables, and mama to a gorgeous little girl named Chloe.
Jen works full time in her home studio in between racing after a very active and precocious toddler. Jen has a passion for wedding design and has become a very loyal and trusted friend, and creative partner at times, of Made by a Princess.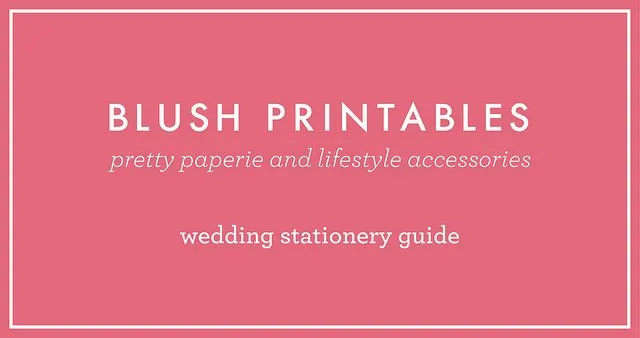 Today we will be reviewing the four most common ways to print your invitations. How you choose to print your wedding invitations will impact the overall cost of your invitation suite, and the paper you use can make a dramatic impact on your event theme.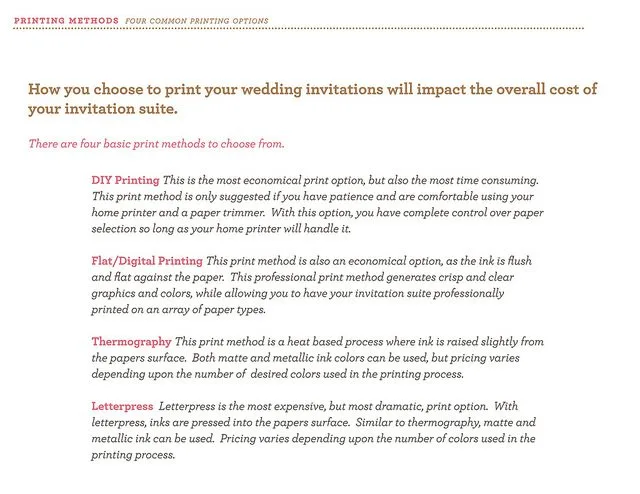 DIY PRINTING

Choosing to print yourself gives you the most control over your print options, but also comes with its own set of unique limitations. This is the most economical print option, but also the most time consuming. This print method is only suggested if you have patience and are comfortable using your home printer and a paper trimmer. With this option, you have complete control over paper selection so long as your home printer will handle it.

A few key questions to ask yourself:

– Am I DIY savvy?

– Does my printable allow me to print full bleed, or will I have to trim each item?

– Do I have the time and patience to print and trim each item?


FLAT/DIGITAL PRINTING

This print method is also an economical option, as the ink is flush and flat against the paper. This professional print method generates crisp and clear graphics and colors, while allowing you to have your invitation suite professionally printed on an array of paper types. This is the most commonly requested print option with our clients! We especially love the look and feel of cotton paper.

THERMOGRAPHY PRINTING

This print method is a heat based process where ink is raised slightly from the papers surface. Both matte and metallic ink colors can be used, but pricing varies depending upon the number of desired colors used in the printing process.

LETTERPRESS PRINTING

Letterpress is the most expensive, but most dramatic, print option. With letterpress, inks are pressed into the papers surface. Similar to thermography, matte and metallic ink can be used. Pricing varies depending upon the number of colors used in the printing process.

Thank you for guest hosting today, Jen! Should you find yourself in need of gorgeous and unique wedding invitations please contact Jen at [email protected].