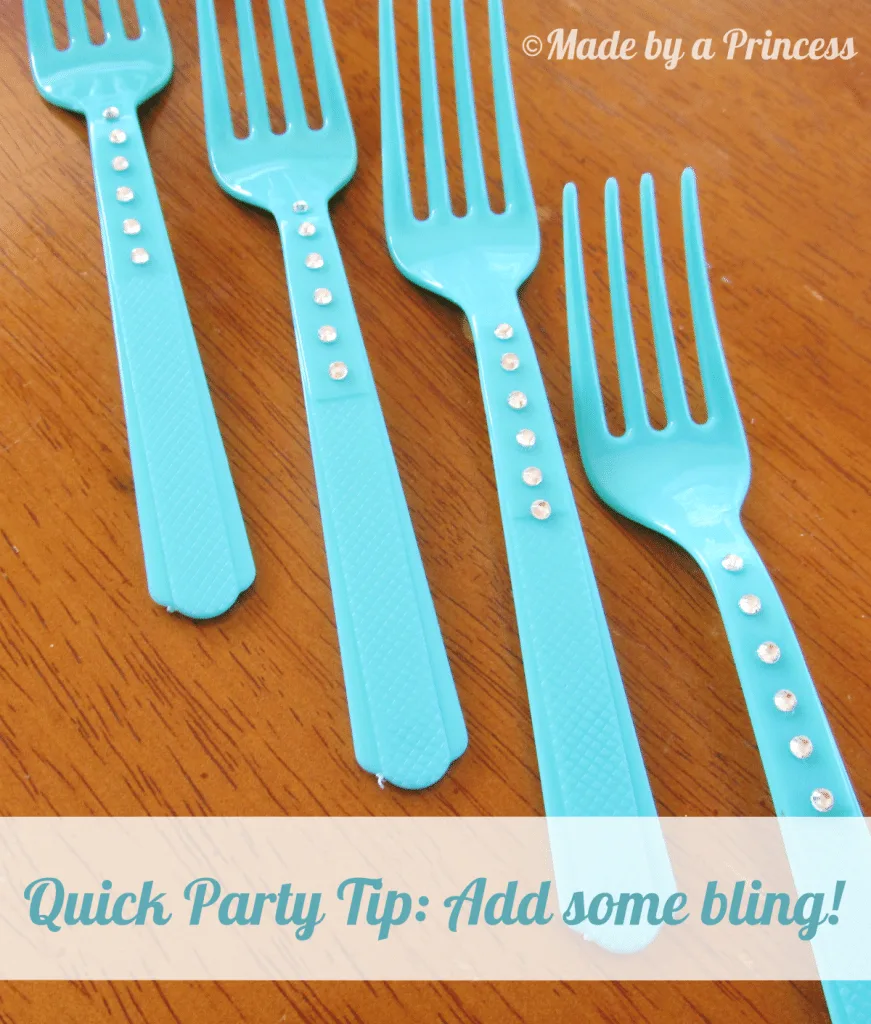 I am getting ready for my daughter's birthday and wanted to share this quick party tip: blinged out plasticware! This was super easy and really inexpensive. I bought both the crystals and forks at Walmart and spent probably a half hour adding crystals to 24 forks. With very little effort I've taken these average plastic forks to something my guests will ooh and aah over because who doesn't love some bling?!
This is all you need, just forks and self adhesive crystals…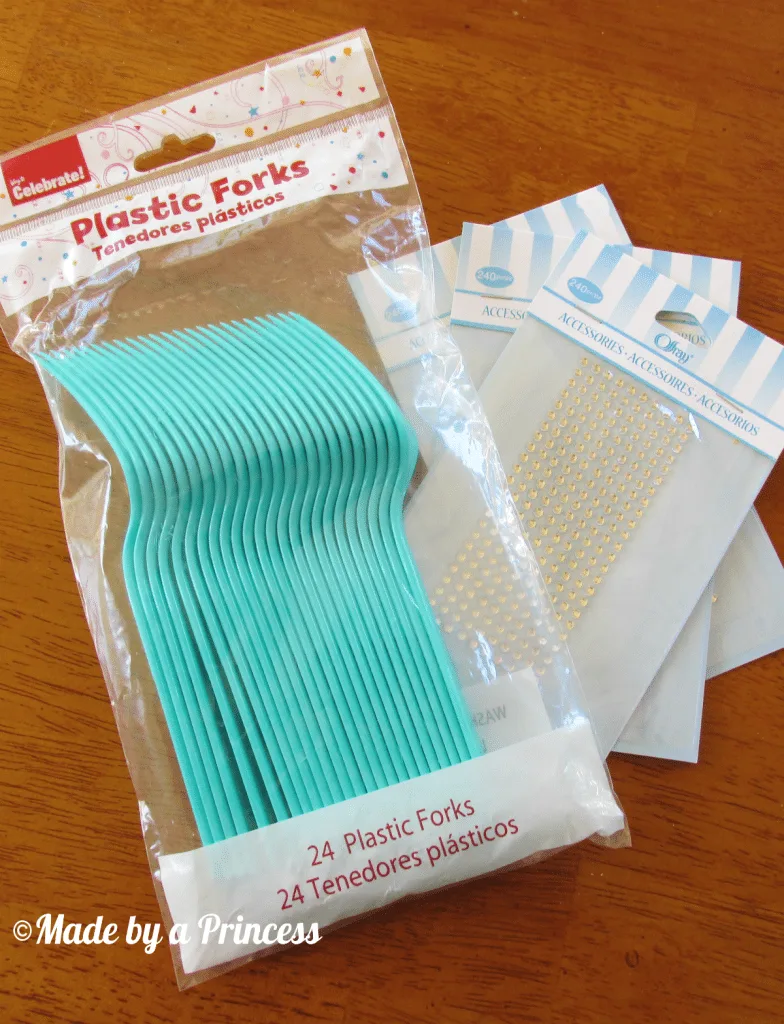 Originally I had planned to go down the whole length of the handle but I ended up really liking it with just a few.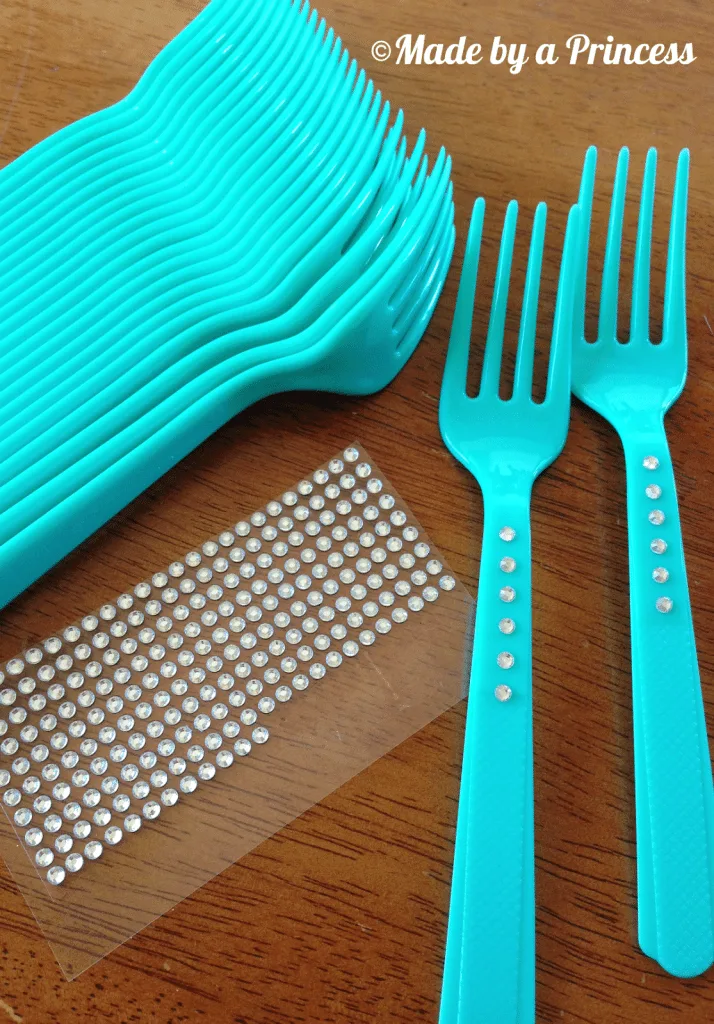 That's it! I hope you liked my Quick Party Tip Bling Your Plasticware post. I'd love to see pics of your own blinged out party stuff!
What do you think? Do you have any quick and easy party tips? Comment below!